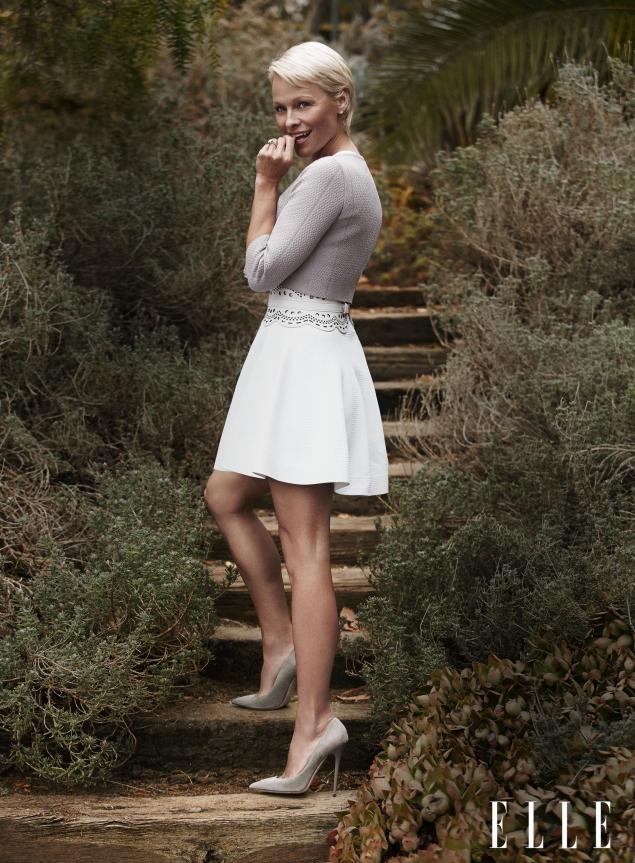 Here is Pamela Anderson in the April issue of Elle (the one with Emma Watson on the cover). She looks unexpectedly classy in a demure top and flirty skirt. Much has been made of her new pixie cut. I honestly couldn't figure out why Pam would go for such a drastic haircut after having big hair for so long. Her hair was as much a part of her image as, say, Jennifer Aniston's hair is. If I was planning on going super short, I'd probably do it in stages instead of ripping the band-aid off. Going from long to super short seems like a really brave thing. I know how silly that sounds, but hair is such a big part of identity to many women.
Now I understand why Pam went short in a super fast way. She talks about it in Elle, and it sounds like she really wanted to leave her default setting of 20 years (credit to CB) behind. She wanted to change up her image and leave her bad marriages behind too. She's talking about the Tommy Lee marriage (and maybe the one to Kid Rock?) in this interview. I can't say I blame her. Tommy is bad news for women. Here are some Pam excerpts:
Her drastic short cut: "At first I thought I looked like Anderson Cooper or like a Q-tip or something. But now I feel really powerful. I have a friend who is an awesome, studly man, and he goes, 'You know, some women cut their hair and it makes them look even more masculine, but you look even more feminine.'"

Hair changes everything:"I thought it would be weird having sex with short hair but then I kind of got into the mode."

Her past lives: "The rock-star thing became very destructive, like, wow. I didn't know what I was doing. I just kind of became that thing. The hair, that rock-star kind of lifestyle, just living a dream. It kind of took over. It started out very innocent and then I turned into a cartoon character. And I started to feel like a cartoon character."

Have her sons seen the sex tape? "I don't know if they've seen it, but they know about it. They know about everything. Stupid Internet. I don't know why everyone is so impressed with it."
[From Elle]
Ha. On that last point, I wonder if Pam was questioning why everyone is impressed with the internet OR her tape. That's pretty rough about her sons knowing about the tape. She previously admitted that they are teased in school because of her Playboy shoots. What an uncomfortable position for both Pam and her kids.
Here's Pamela out shopping with her current (ex-)husband Rick Salomon a few days ago. I still can't believe she remarried him.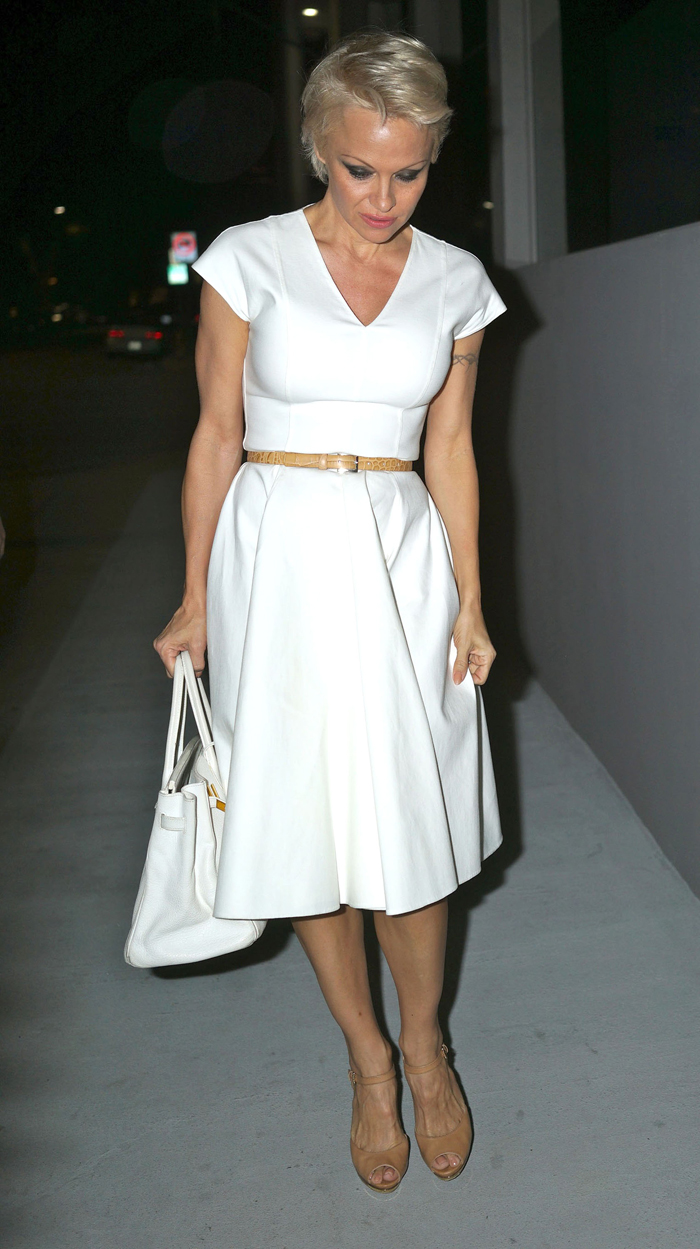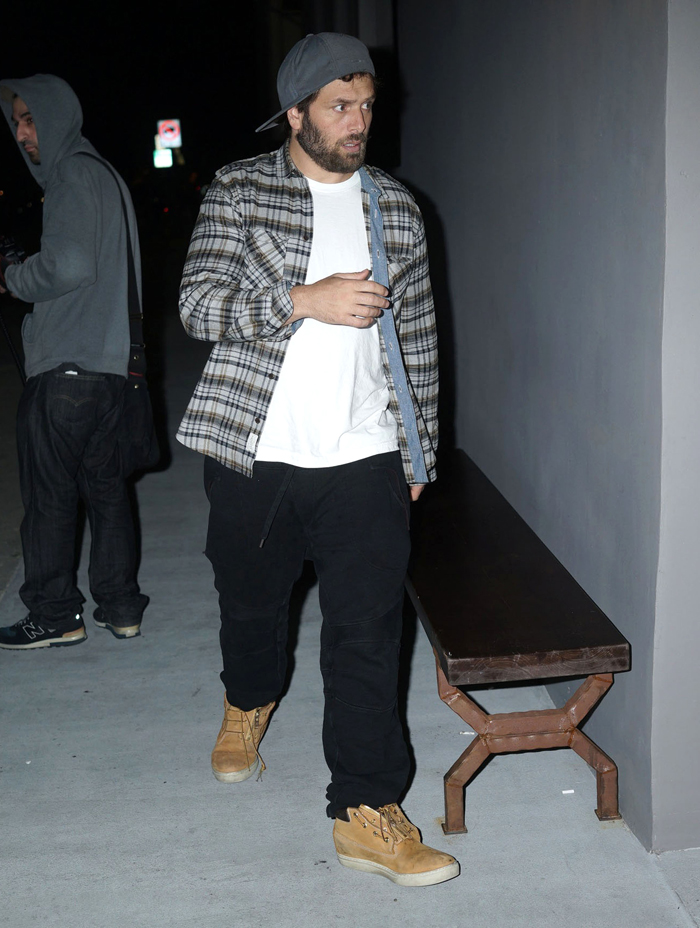 Photos courtesy of Fame/Flynet & WENN