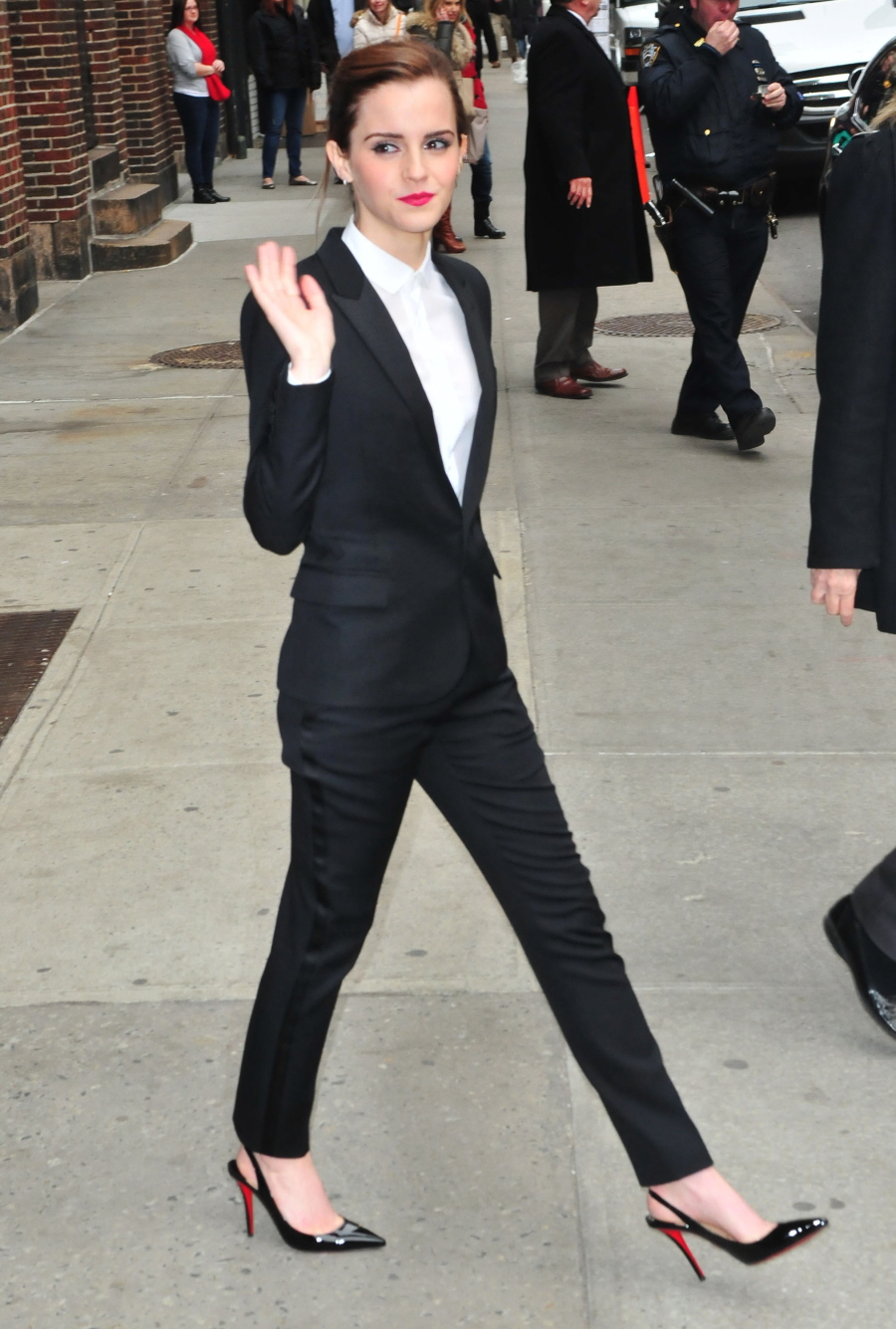 Here are some photos of Emma Watson outside of the Ed Sullivan Theater last night, on her way to appear on David Letterman's show to promote Noah. I've been saying that Noah looks like a major bomb for a while now, but a new fear is growing inside me… what if people actually go to see it? What will it mean if Noah is a hit?! Will we see more bloated, Biblical epics with CGI God-wrath? Lord, I hope not. As for Emma… she looks great in these photos. I really like that she's been doing so many androgynous/menswear-inspired looks lately. She looks sophisticated and beautiful.
Emma recently sat down with The Telegraph to talk about the film, and she was asked about her own religious beliefs. She gave the only kind of answer I would expect from a young person promoting a Biblical epic:
"I already, before I did the movie, had a sense that I was someone that was more spiritual, than specifically religious. I had a sense that I believed in a higher power, but that I was more of a Universalist, I see that there are these unifying tenets between so many religions."
Well… she was trying to strike some kind of middle ground and encourage all people of all faiths to give the film a shot. But I think talking about religious universalism alienates Evangelical Christians, many of whom are being courted by the studio. Plus, universalism alienates Muslims, but most Islam-centric countries have already banned the movie.
Emma also spoke about getting typecast as "good girls" and not bombshells with Elle Mag. She said:
"In my downtime, I don't sex myself up much. Sometimes I have a hard time convincing directors that I can play more adult roles. I was being offered roles that I didn't feel were very complicated. Women that were one dimensional. Roles that required me to be one thing, but real women never are."
[From Elle via The Mail]
I think she's probably correct that refusing to "sex up" her image has hurt her with directors and casting agents. But! It does feel like there's a sliver of Jessica Biel-ism here too. Biel thinks that casting directors can never see past her extreme beauty to hire her for the really good roles, which… is an adorable theory. Emma thinks that casting directors can't see past her wholesome Disney image to cast her as interesting, challenging characters. Which, as I said, is the case sometimes. But why would a director hire Emma when they could hire… Jennifer Lawrence or Kristen Stewart?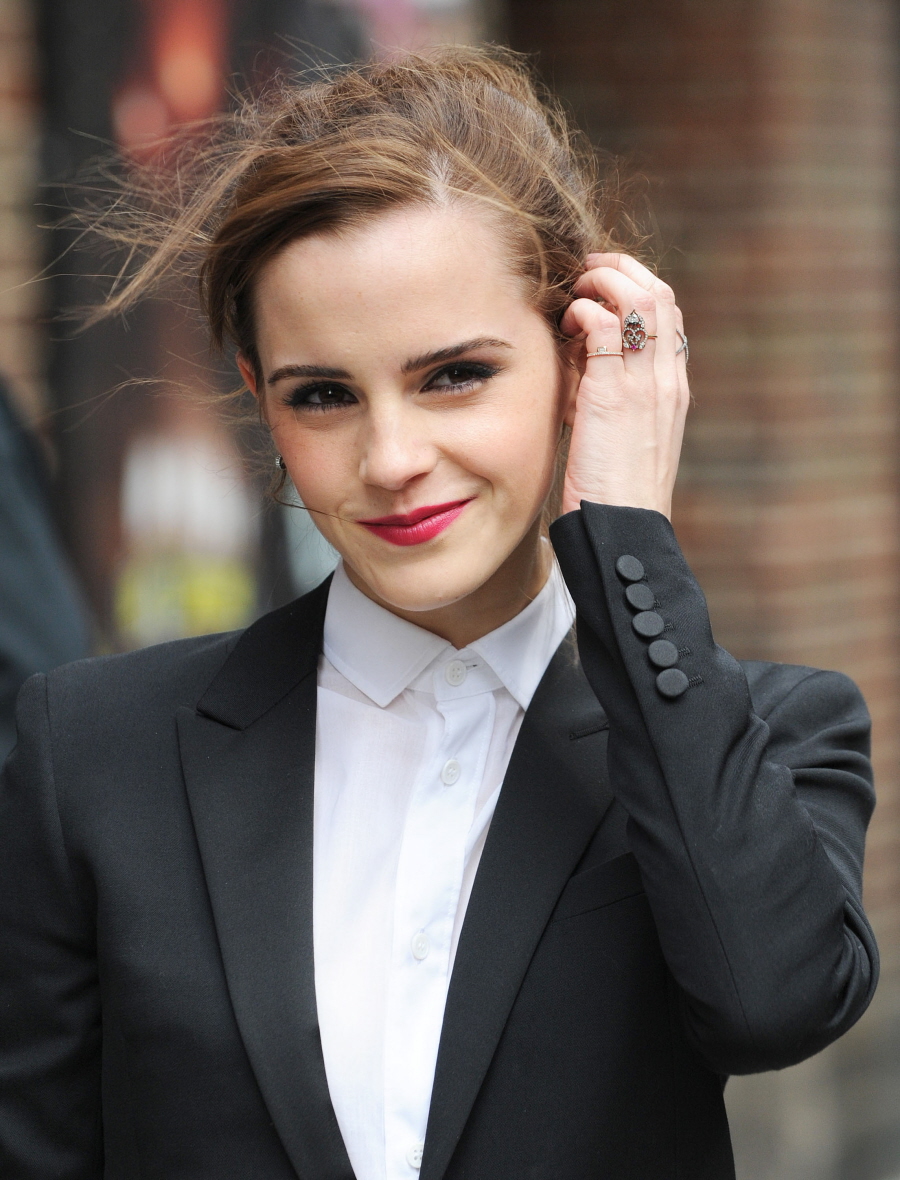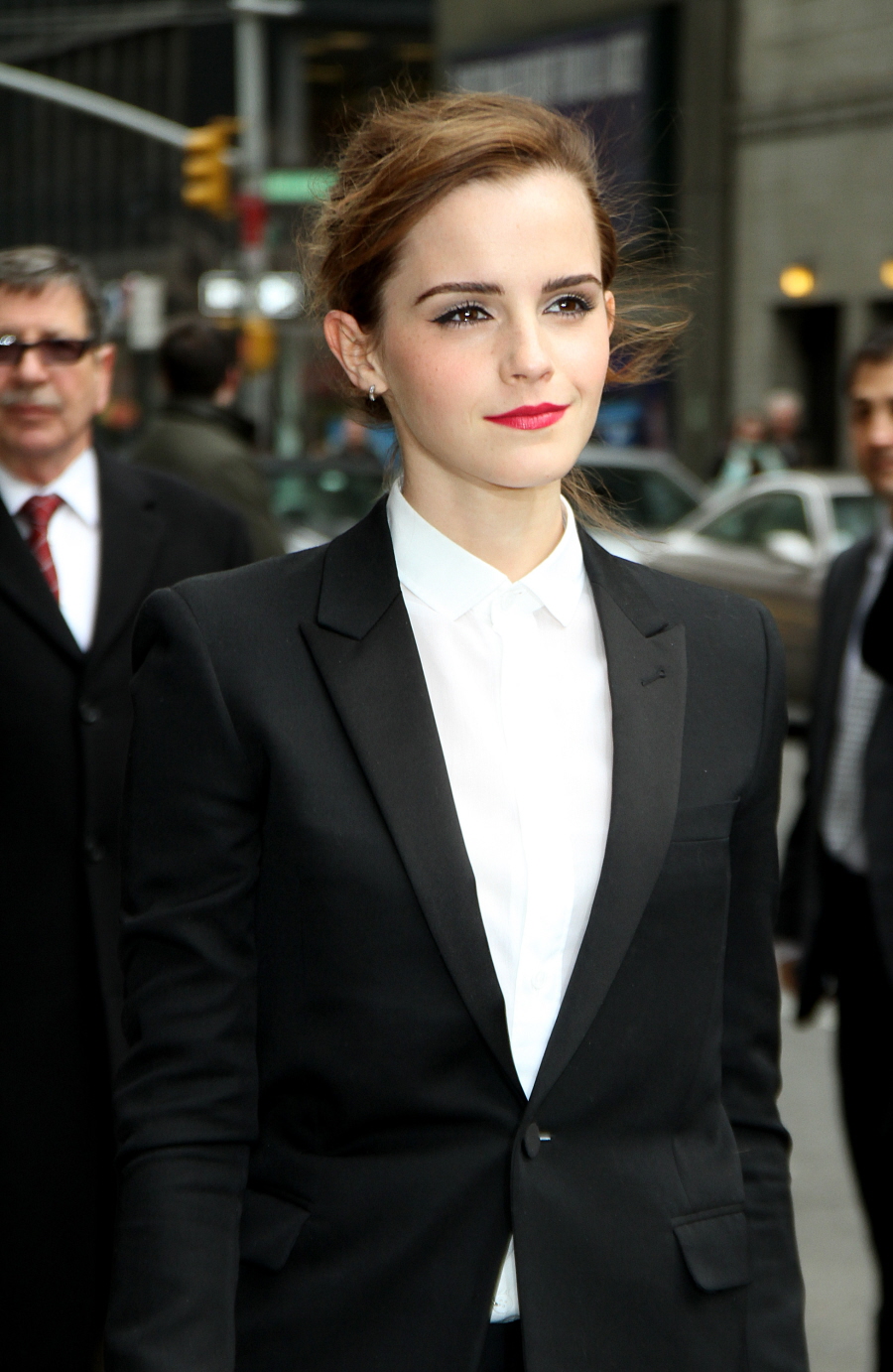 Photos courtesy of WENN, Fame/Flynet.