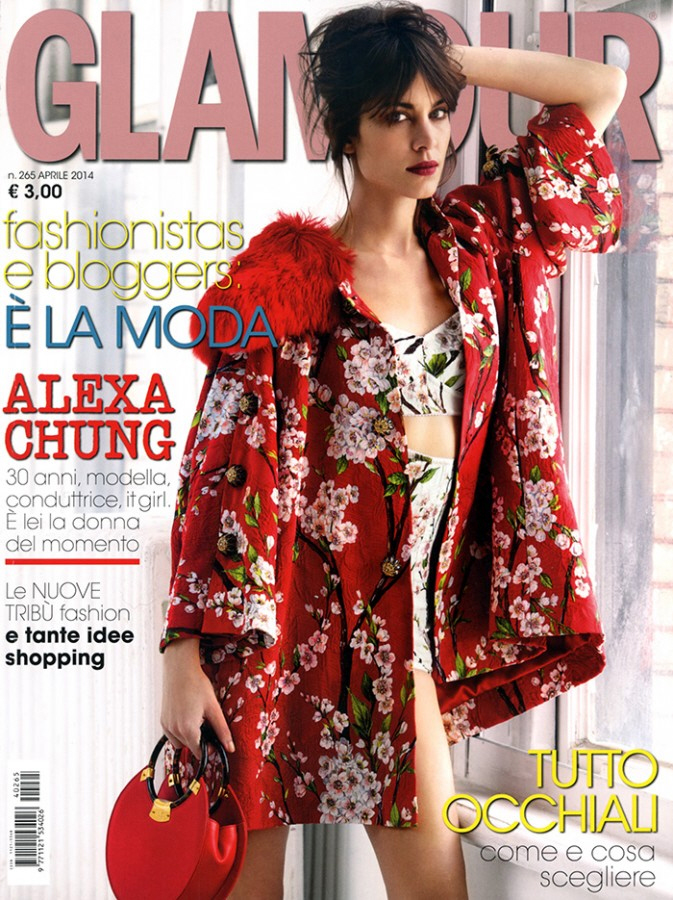 Here are some photos from Alexa Chung's new cover shoot for Glamour Italia. I hope that we all know who Alexa Chung is at this point. For those who don't know, Alexa is a British Fashion Girl/rock star girlfriend and sometime fashion/pop-culture journalist. She's famous for being thin, being fashion forward and for who she dates, basically. She's also been named as the biggest potential suspect/culprit for "the other woman" in Chris Martin and Gwyneth Paltrow's conscious uncoupling.
Lainey at LaineyGossip has been dropping hints and blind items about it for a while, and from what I gather, Lainey's sources are saying that Chris fell HARD for Alexa and that Gwyneth forced Chris to give up Alexa, and he did but he was still in love with her. Now the Daily Mail is following the trail, complete with British-y euphemisms.
Coldplay frontman Chris Martin is at the center of rumors that he has struck up a friendship with British fashionista and TV host Alexa Chung. A number of U.S. websites have linked the couple together just days after the musician announced his split from wife Gwyneth Paltrow.

The 37-year-old musician enjoyed a late-night milkshake with Alexa, 30, at Glastonbury music festival in the UK last June, with Jessica Goldsack, who served the pair, today telling MailOnline: 'They turned up together at around 3 or 4am and came over to where I was working at Shaken Udder and said to me and my friend 'what do you recommend?' They looked like they were just chilling and having a good time. I did find it a little odd that they were together – but we had a little chat and they wandered off after they asked us if we knew of any good places to go and have a few drinks.'

Jessica asked the pair for a picture and posed separately with them, posting it on her Instagram account and calling them 'both so lovely'. She added: 'They were having a laugh together, but it didn't seem that anything was going on.'

Chris was seen with his children, daughter Apple, nine, and son Moses, seven, at the festival – with his soon to be ex-wife Gwyneth not accompanying them.

MailOnline has contacted representatives for both Chris and Alexa over the reports.

Alexa's close friend, New York fashion queen and socialite Lauren Santo Domingo tweeted shortly after news of the Gwyneth and Chris's split broke on Tuesday: 'Chris Martin is eating a bacon cheeseburger right now. With fries.'

Alexa was in a serious relationship with Arctic Monkeys frontman Alex Turner for four years until their split until 2011 and she went on to state that he was still her 'best friend' – despite admitting she was left heartbroken from their break-up saying: 'I don't know whether to be open and vulnerable about it and say, 'I had a sh-t time', or to be quiet.'
Holy hell – Lauren Santo Domingo tweeted "Chris Martin is eating a bacon cheeseburger right now. With fries." DAMN YO. That is some stone-cold shade right there. That's hitting Gwyneth Paltrow right below the Goop. So… yeah, I believe that Chris was probably carrying on some kind of affair with Alexa Chung. Sure. She has a type: dudes who are in bands. And he has a type: skinny women who love clothes. Oh, and Alexa is only 30 years old. Goop is 41. Does that matter? I'm just being thorough! I'm merely stating facts. Chris is 37, if anyone cares. Not quite mid-life crisis but still… her? Really?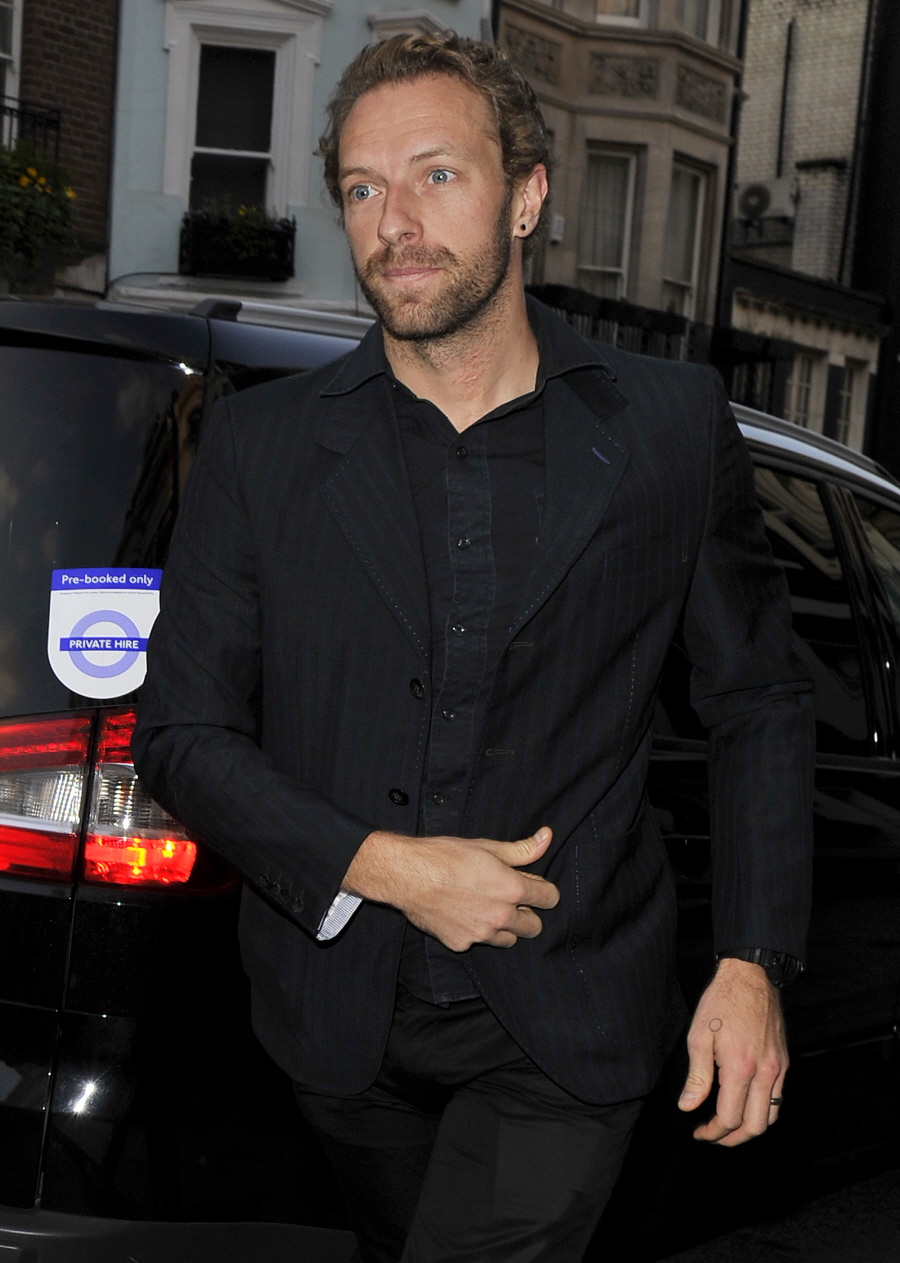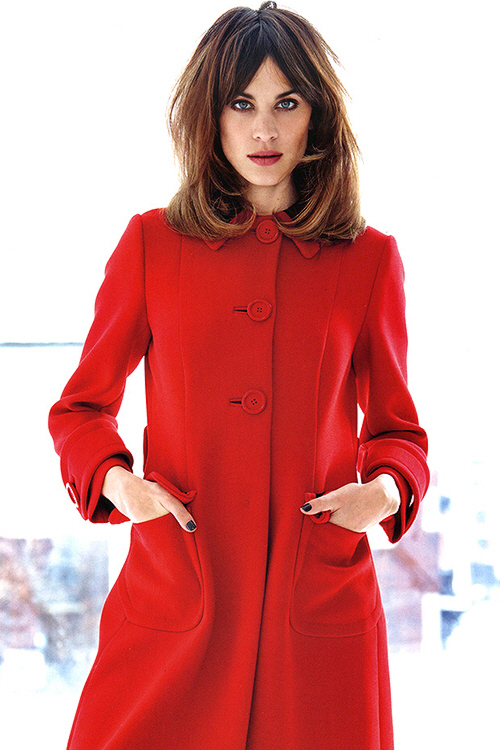 Photos courtesy of Glamour Italia and WENN.