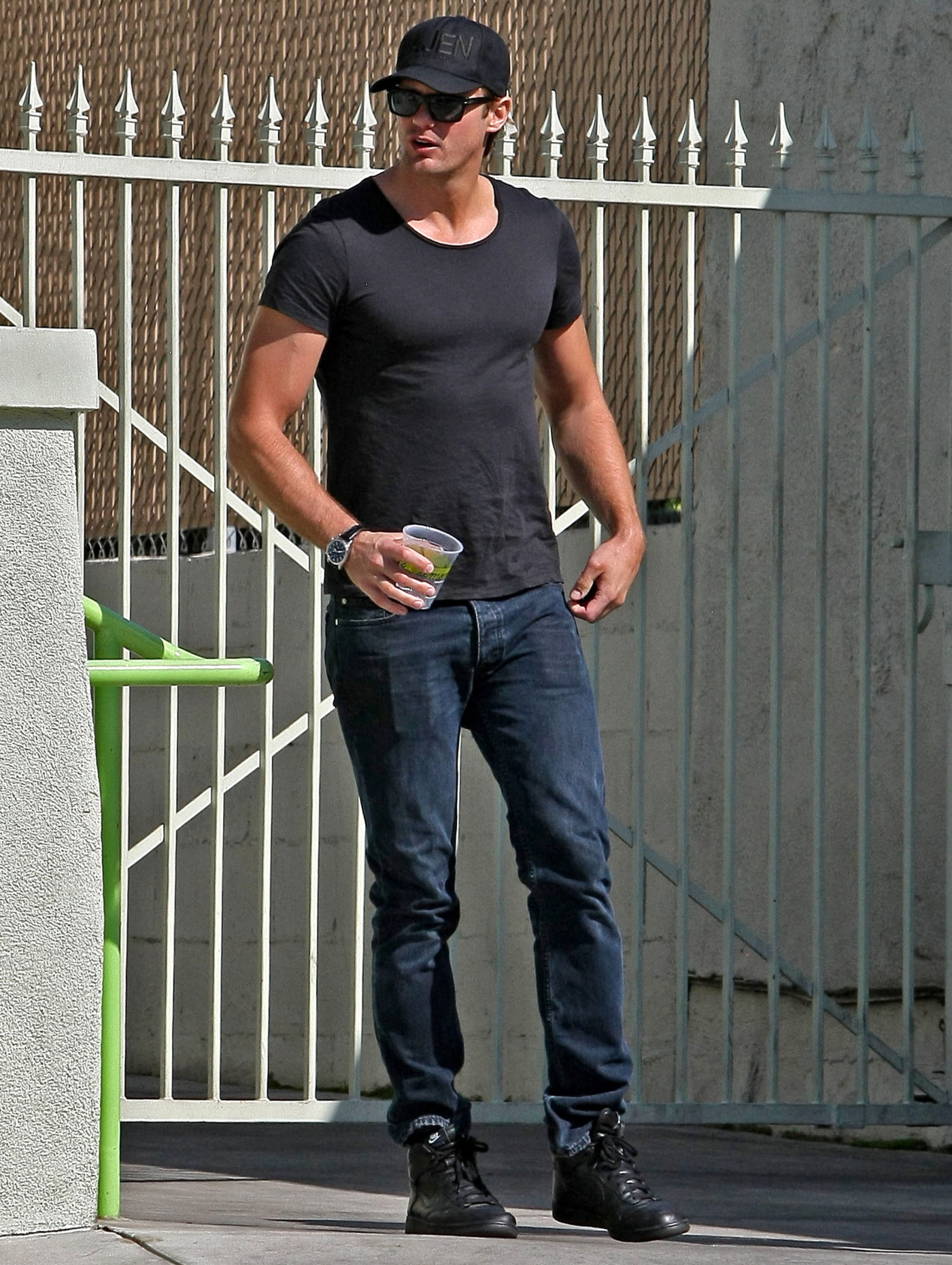 I've been hoping we would get some new Alexander Skarsgard photos, and here we are. He was spotted yesterday in West Hollywood, wearing a very tight black t-shirt that showed off his rippling muscles to great effect. WOW. His arms are amazing, aren't they? And he's such a big, strapping Viking. He looks great with a tan too – he looks like he just came back from a beach vacation.
Anyway, there's a video that has been making the rounds the past few days, and I want you to prepare yourselves in case you haven't seen it already. If you remember, Alex led the team of American wounded warriors on last year's South Pole Challenge with Walking with the Wounded. At some point, due to inclement weather, it was no longer a "race" and it just became about survival, and the teams (Commonwealth, British and American) were all intermingling and hanging out. Which is how Prince Harry and Alexander really started to spend time together. This video is of Harry and Alex hanging out in a tent (with other people, too bad) and Alex offering to feed Harry some food.
Your erotic slash fiction begins NOW. Blonde-on-Ginger. English-on-Swede. Viking-on-Royal. For my money, the offer to feed Harry was wonderful, but I thought the real sign of intimacy was when Harry leaned over to fondle Alexander's yarn beard. Harry stroked it and their eyes met. It was like Alex's heart stopped for a moment and the ginger's eyes twinkled. Oh yes. This video is wonderful.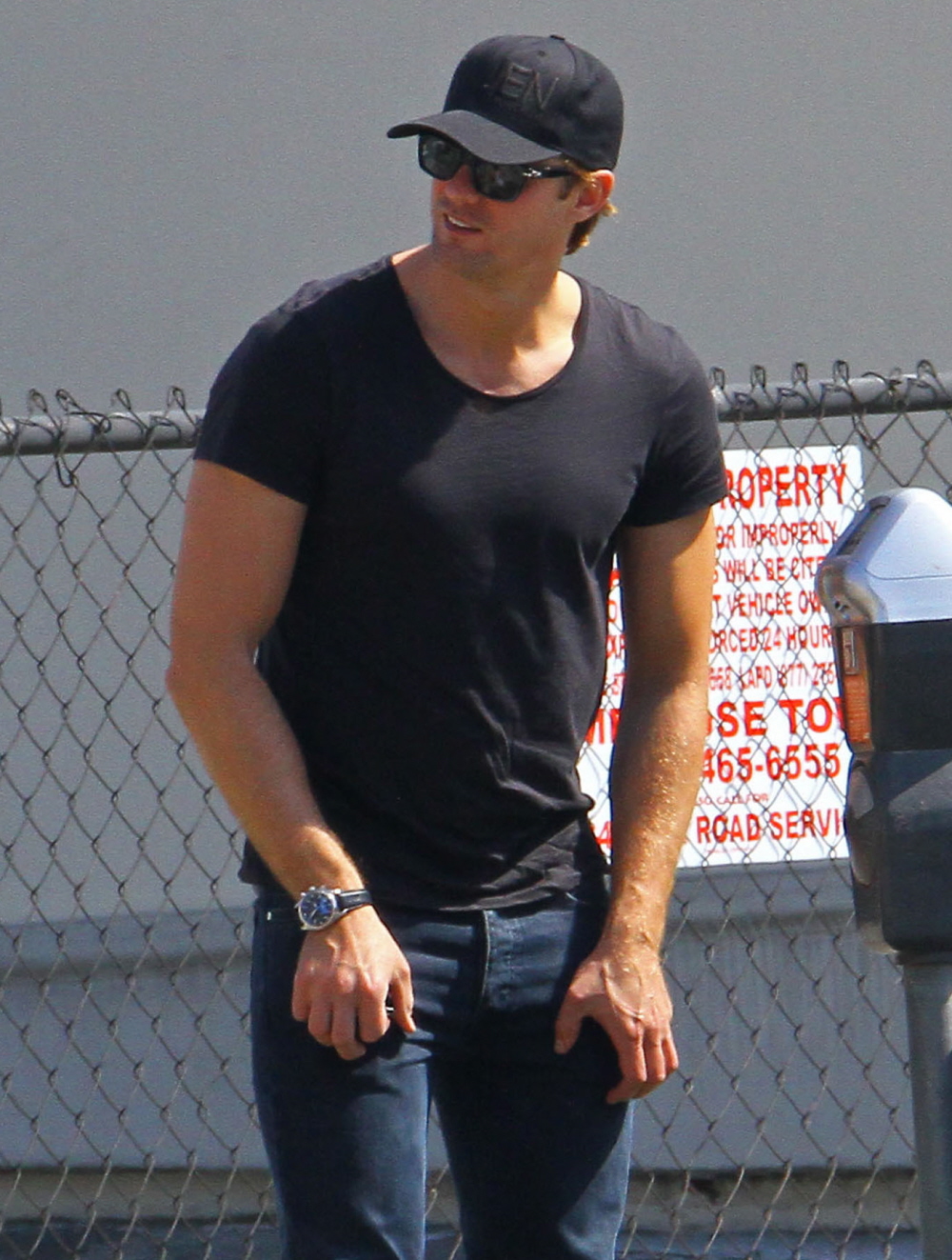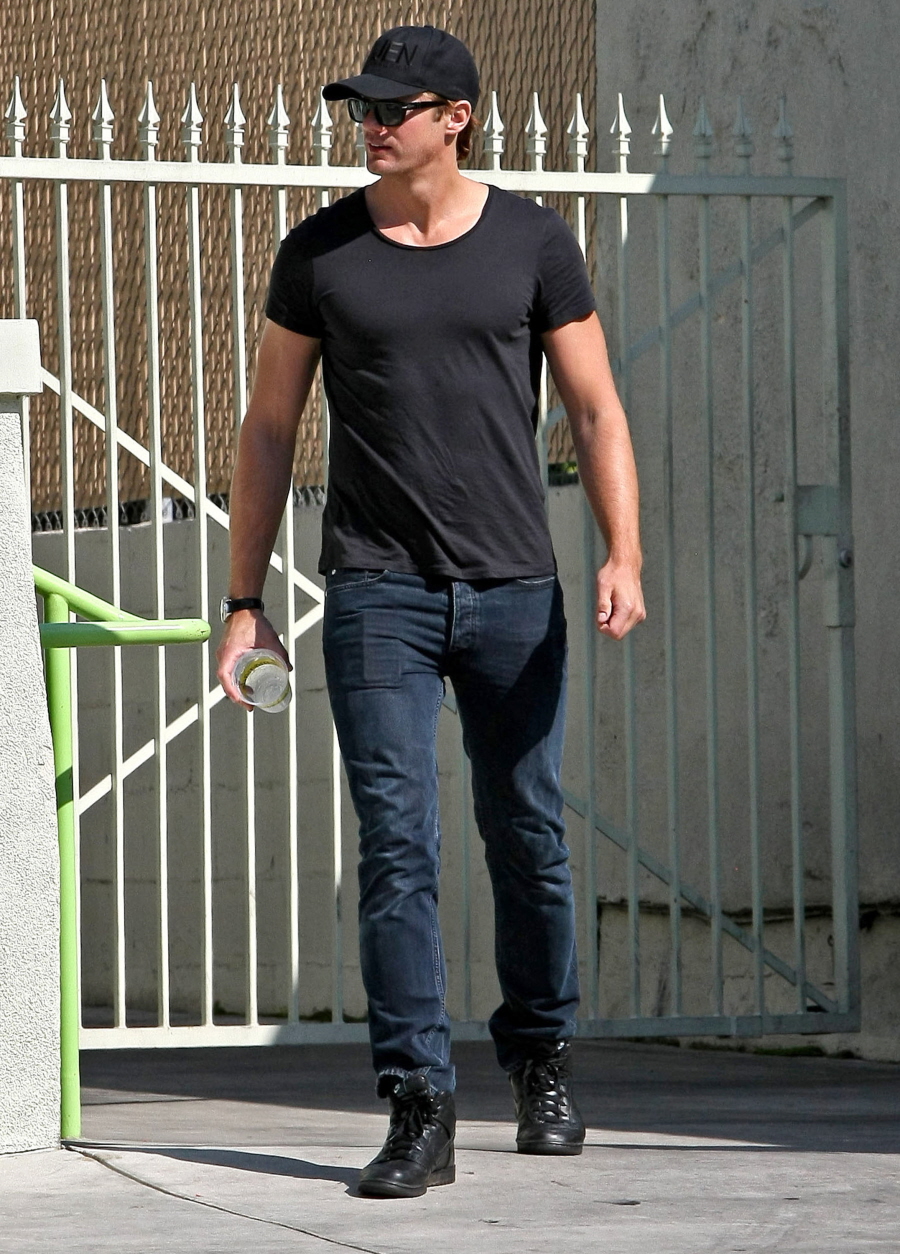 Photos courtesy of Fame/Flynet.