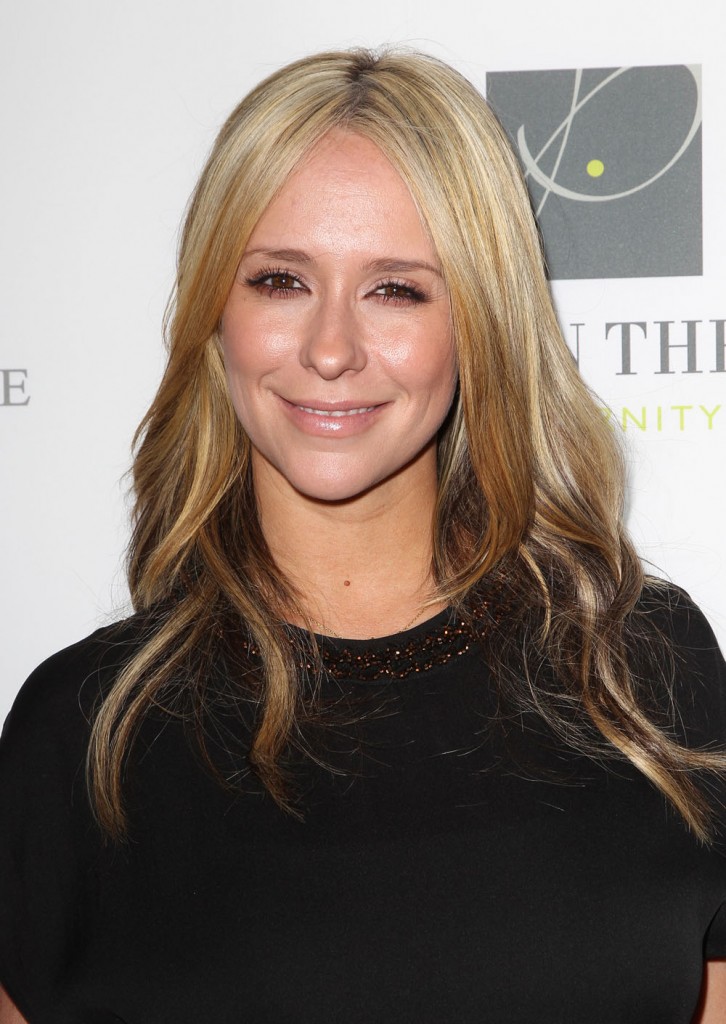 Jennifer Love Hewitt is back! Did you miss her? I can't say I realized that she was gone. I know that sounds harsh, but she's one of those celebrities on the periphery. She's done a decent job of avoiding oversaturation the past couple of years. Hewitt will pop up when she has something to promote, and she'll get papped occasionally, but she's not all over the place. So when she stepped away for a bit it didn't really register for me.
Hewitt had a baby with her husband, Brian Hallisay, in November. I was about to write that she had a baby with her "fiance," but Hallisay and Hewitt were secretly married ahead of their daughter's birth. I forgot all about that. It doesn't seem like her not to release a wedding photo, but she's definitely been more low key lately. Hewitt told Ellen earlier this week that she got married last year just five days before the baby was born, and that she and Brian were the only ones there. She also gushed about baby Autumn and about her new husband. It was cute.
Jennifer Love Hewitt has a baby, and a husband, with all the right moves.

At just 4 months old, baby daughter Autumn James already has quite the appreciation for music, and is learning to groove along with it.

"She loves Pharrell and Drake. She's big into hip-hop and Latin music for some reason," the actress says in an interview airing Tuesday on The Ellen DeGeneres Show — a program that Autumn also seems drawn to.

"The second the show comes on and you start dancing, she does this weird kick thing with her leg, and she gets her little chair," Hewitt, 35, tells DeGeneres. "I think she's gonna be a dancer. I really do. She loves it…"

Hewitt married Brian Hallisay, her former Client List costar, right before Autumn arrived — "five days before she was born, basically," Hewitt reveals. It was a small wedding — "just the two of us, and then we went to Bed Bath & Beyond, because that's what married people do," the actress jokes.

Now, she couldn't be happier. "He's an awesome, incredible father and a great husband, and I just feel really lucky," she says.
Hewitt has a new maternity fashion line with A Pea in The Pod. She promoted the line at a red carpet event in LA last night. She got a decent turnout of other pregnant celebrities, including Jenna Fischer, Megan Hilty, and Kendra Wilkinson.
Hewitt also has a new hair color, an ombre blonde. I think the darker pieces in there are extensions, which she's admitted to using. As far as her new hair, I liked her better as a brunette. I think it suits her more, but I get why she wanted to switch it up for Spring. She looks great as always and you can tell that she's super happy. She's talked about wanting a family for so long, so it's nice to see it finally happen for her.
Here's part of J.Love's interview with Ellen.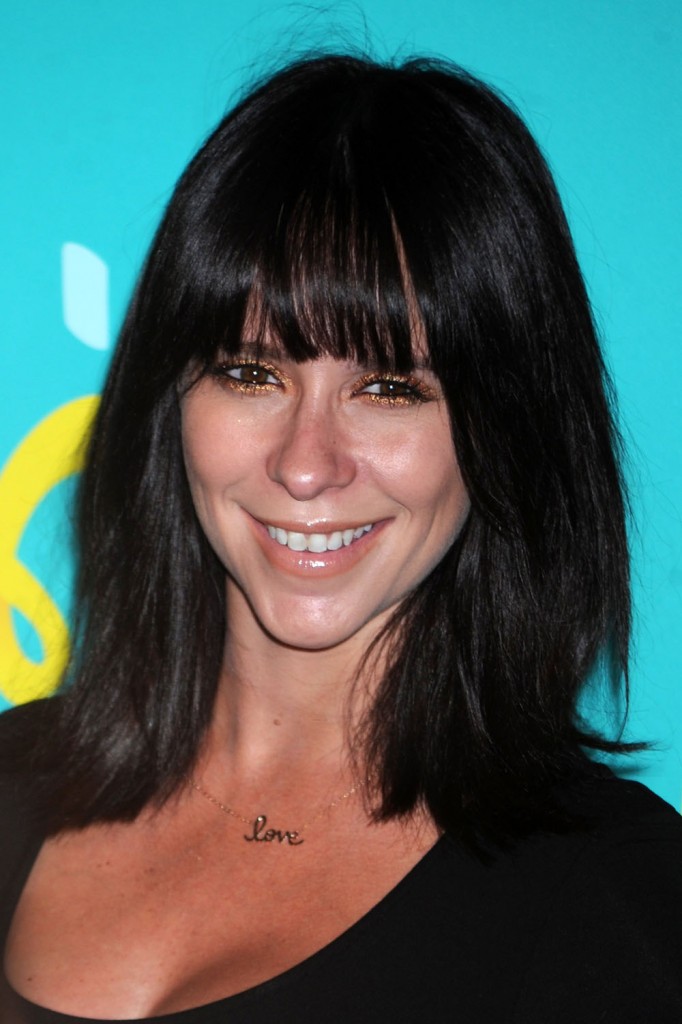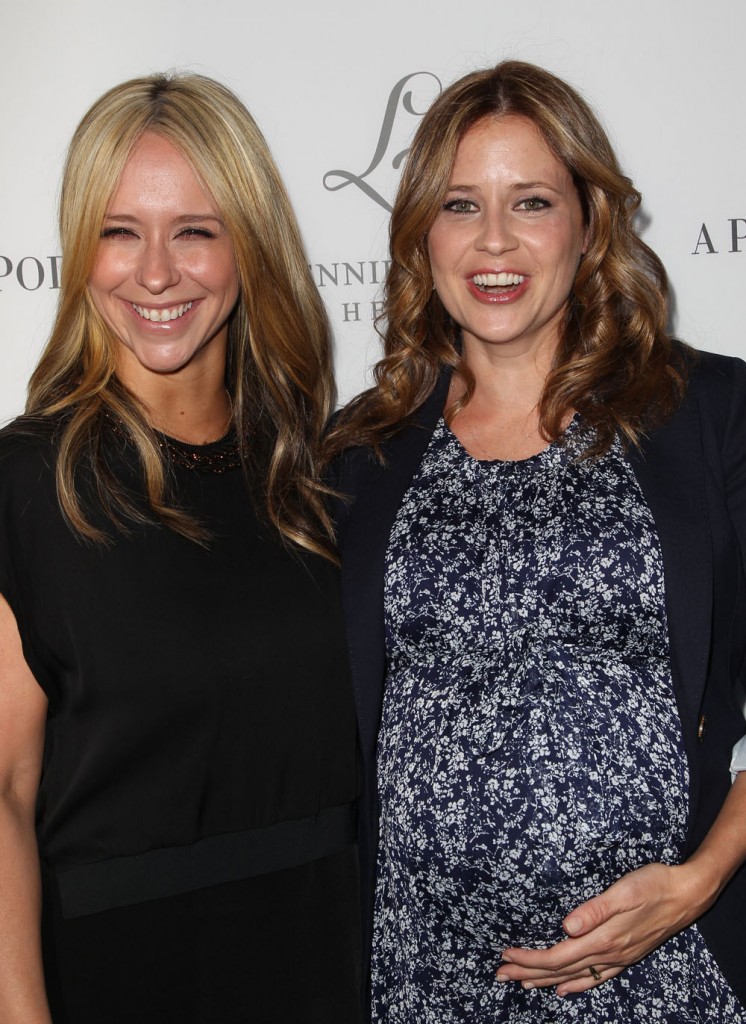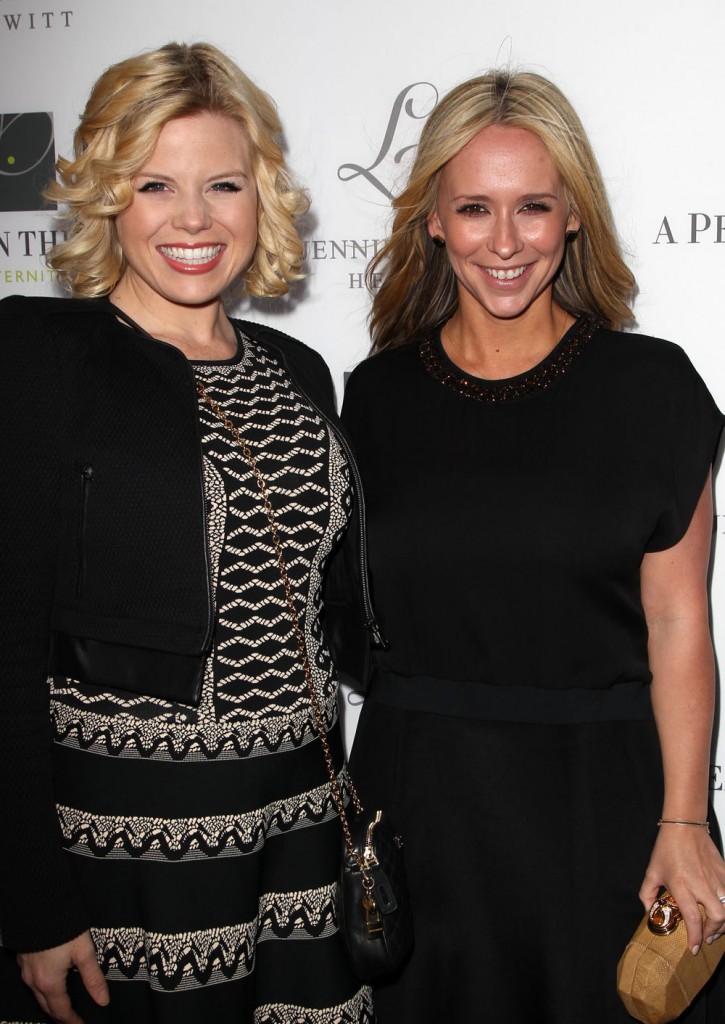 Photo credit: WENN.com and FameFlynet