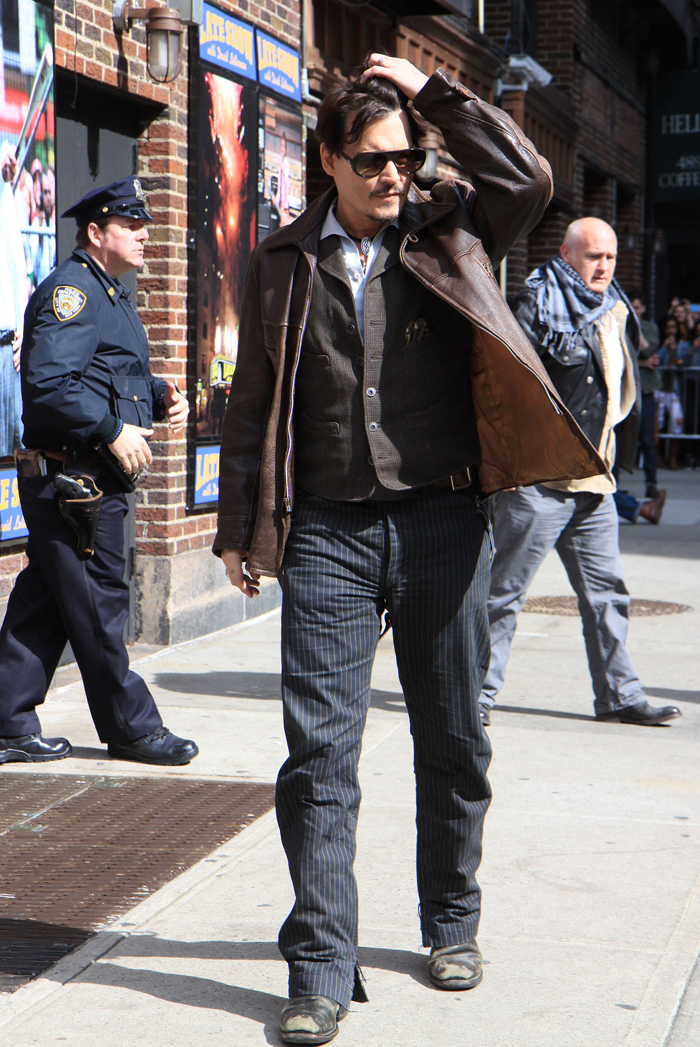 These are photos of Johnny Depp visiting David Letterman last night. Johnny's looking like one of my uncles here, which is throwing me off. He keeps tweaking his look as he promotes Transcendence. It's weird how Johnny can change things up in a matter of days. He looked great at the Bejing photocall and went weird again by premiere time. I feel like he spends a lot of time in the mirror, trying to look like he spends no time in front of the mirror. Does that make sense?
Johnny's back in NYC with Dave. This just happened to be the same episode where Dave announced his retirement. The topic of Amber Heard came up pretty quickly. Johnny mentioned to Dave that people backstage were weeping at Dave's news. Johnny called Amber his "girl" and describes Amber's dad as "the closest thing to Hunter S. Thompson that I've ever met." Dave said, "I bet you get a lot of comments" on that mangagement ring. Johnny sheepishly replied, "No, people are scared to comment. Why is a grown man wearing a woman's engagement ring?" Here's a clip:
Johnny also pre-taped a Today interview where he talks to Samantha Guthrie about his engagement. He tried to be sly: "Wearing a chick's engagement ring on my finger, being a fella … as far as you know … because I might be a woman, who knows? I might be. Nobody's asked that." Johnny said this about Amber: "She's a wonderful girl. She's sharp as a tack. A southern belle and sweet as can be, and very good for me." He also denied rumors of a shotgun wedding: "What, do you think I'm a savage?" That's an interesting answer given that he didn't marry the mother of his two children, Vanessa Paradis.
Johnny also talked about his childhood "rock star ambitions" and revealed why it's all about music for him. He also discussed meeting Willie Nelson, whom Johnny calls "the wise man of the mountain."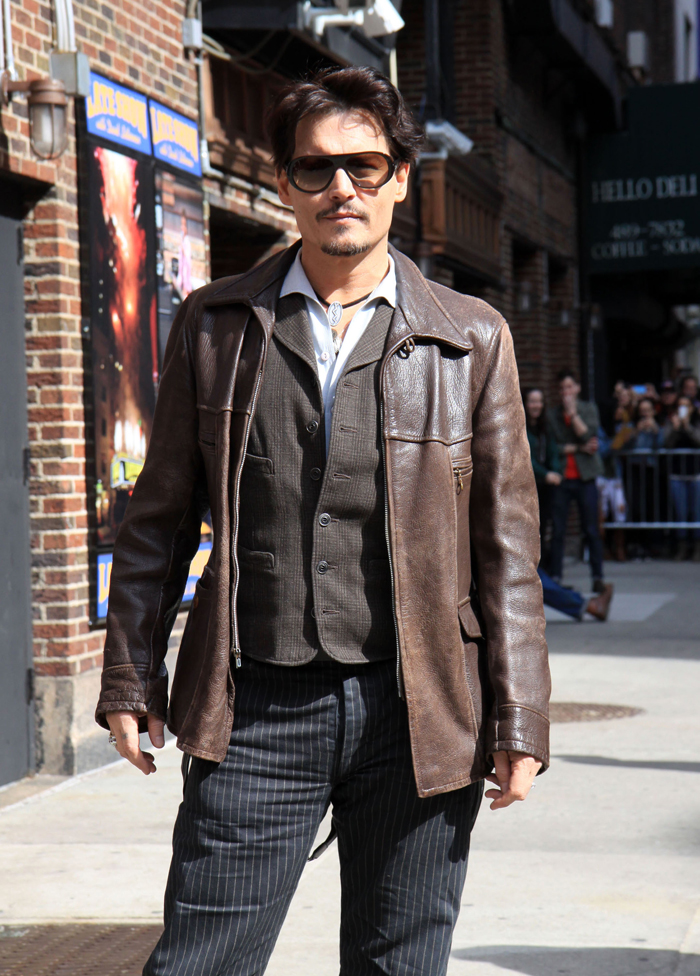 Photos courtesy of Fame/Flynet & WENN