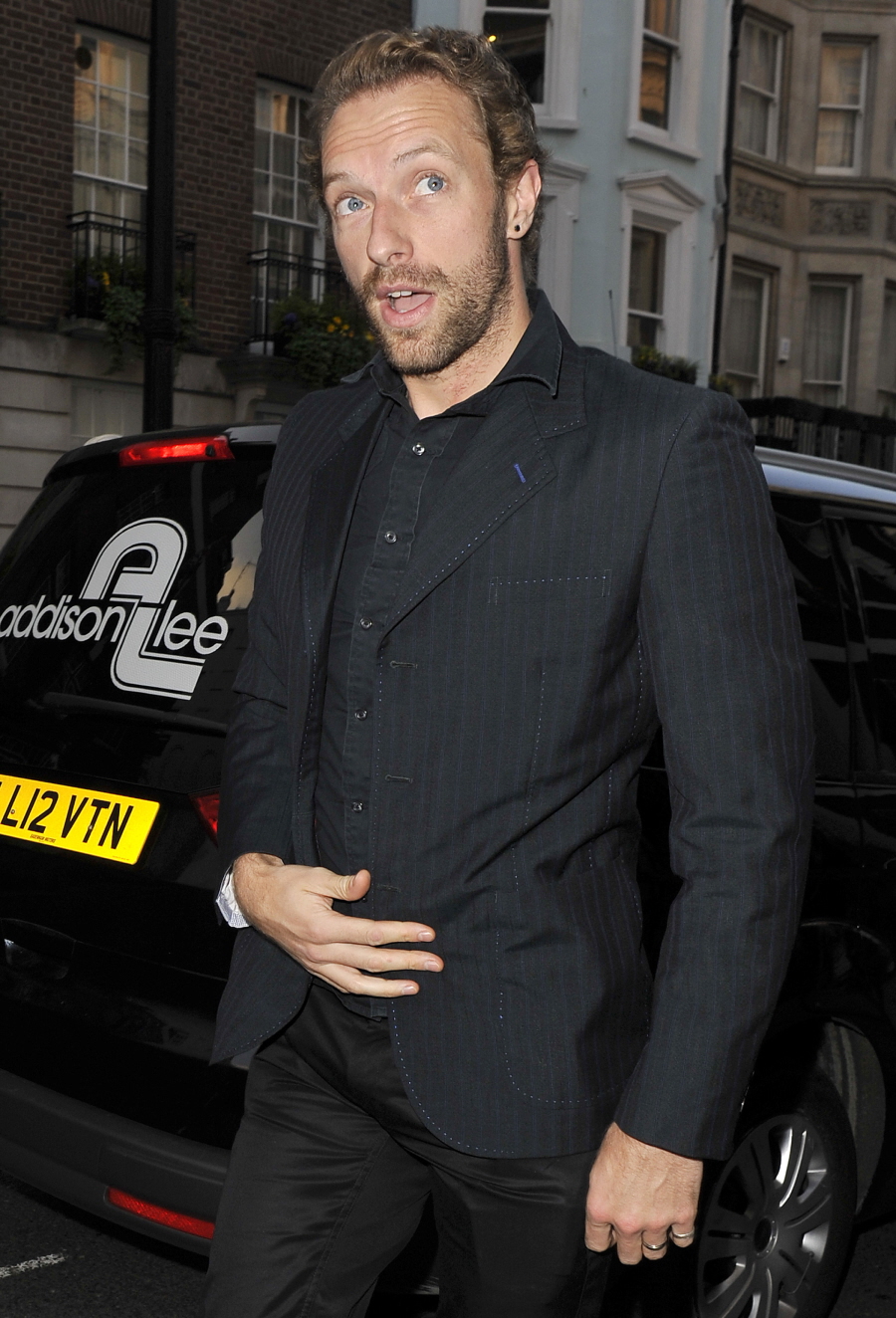 I didn't go out of my way to find photos where Chris Martin is making weird faces. He just always makes weird faces whenever he's photographed. That is, when he's not shielding his face from the cameras and running away as fast as his little legs can carry him. Anyway, these "SURPRISE, everyone knows you were banging everything with a pulse" photos go well with this story from Page Six. Surprise, Chris Martin had an affair with an assistant on Saturday Night Live.
Following Gwyneth Paltrow and Chris Martin's "conscious uncoupling," NBC is abuzz that the Coldplay singer had an affair with an assistant after appearing on "Saturday Night Live." The couple, who announced their enlightened split last week after 10 years together, are said to have had an open marriage, and both had dalliances, according to sources.

NBC staff have been buzzing about an affair Martin had after appearing as the musical guest on "Saturday Night Live" in 2011 with Coldplay. Martin also made an appearance on "Weekend Update" with Fred Armisen and Kristin Wiig as Garth & Kat.

One source tells us the girl in question was an assistant on the show, while another NBC source explained, "He had an affair with a woman who was backstage and was part of an entourage. Everyone was talking about it because he was openly flirting with her at one of the show after-parties."

While a rep for Martin didn't get back to us, he has strongly denied other rumored affairs. Paltrow's spokesman said, "I don't rep Chris so I cannot address those accusations." There were also reports that Martin romanced Kate Bosworth in 2009, which were denied by his rep.

Meanwhile, there have been rumors of Goop creator Paltrow's own dalliances. She has been linked to Miami billionaire Jeff Soffer in 2008, after attending the reopening of his Fontainebleau hotel, as well as entertainment lawyer Kevin Yorn. Paltrow, Soffer and Yorn have all denied the rumors.

Paltrow's spokesman added, "We have time and time again denied any romantic relationship with Jeff Soffer and Gwyneth. Your source is either wrong or fake." He added, "We will no longer be addressing the insane rumors that have been started by gossips."

Meanwhile, Paltrow and Martin have been focused on pulling off one of the most amicable splits in showbiz. They embarked on a vacation together with family and friends as they released a statement about their "uncoupling" on her Goop Web site.
Wow, Gwyneth's publicist sounds like he's had a really awful couple of weeks. I think I know why – the story has gotten too big to control at this point. It's not as easy as dropping a pregnancy rumor into one magazine and denying it to another magazine, just to see your client's name in print. I actually think the goal was that Gwyneth should be the more sympathetic one, but every time someone mentions Chris's alleged (or not so much) affairs, the report goes on to detail the rumors about Gwyneth's affairs too.
For the record, I believe Page Six, even though their "sources" at NBC are not to be trusted in general (Page Six is in the NY Post, owned by Rupert Murdoch, who hates NBC and MSNBC). I'm just at the point where you could throw out any name for either Chris or Goop and I would probably believe that one of them banged that person.
Speaking of, I did buy this week's People Magazine (the one with the Gwyneth cover) and I covered almost everything last week. There were some other details about Chris's alleged affairs: People's sources saw Chris at a NYC hotel with Kate Bosworth in 2009, and around the same time, he was hanging around the same hotel with… Kirsten Dunst!!! So, Kiki was in the mix too? I could see that. She's dated lots of dudes in bands.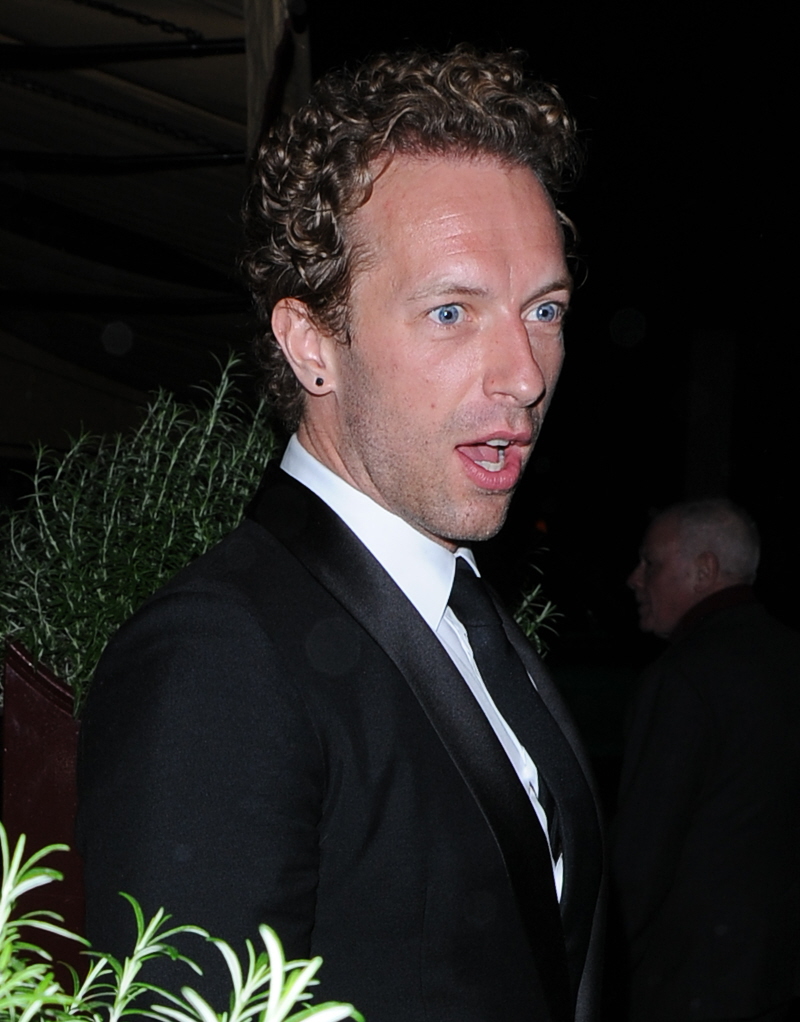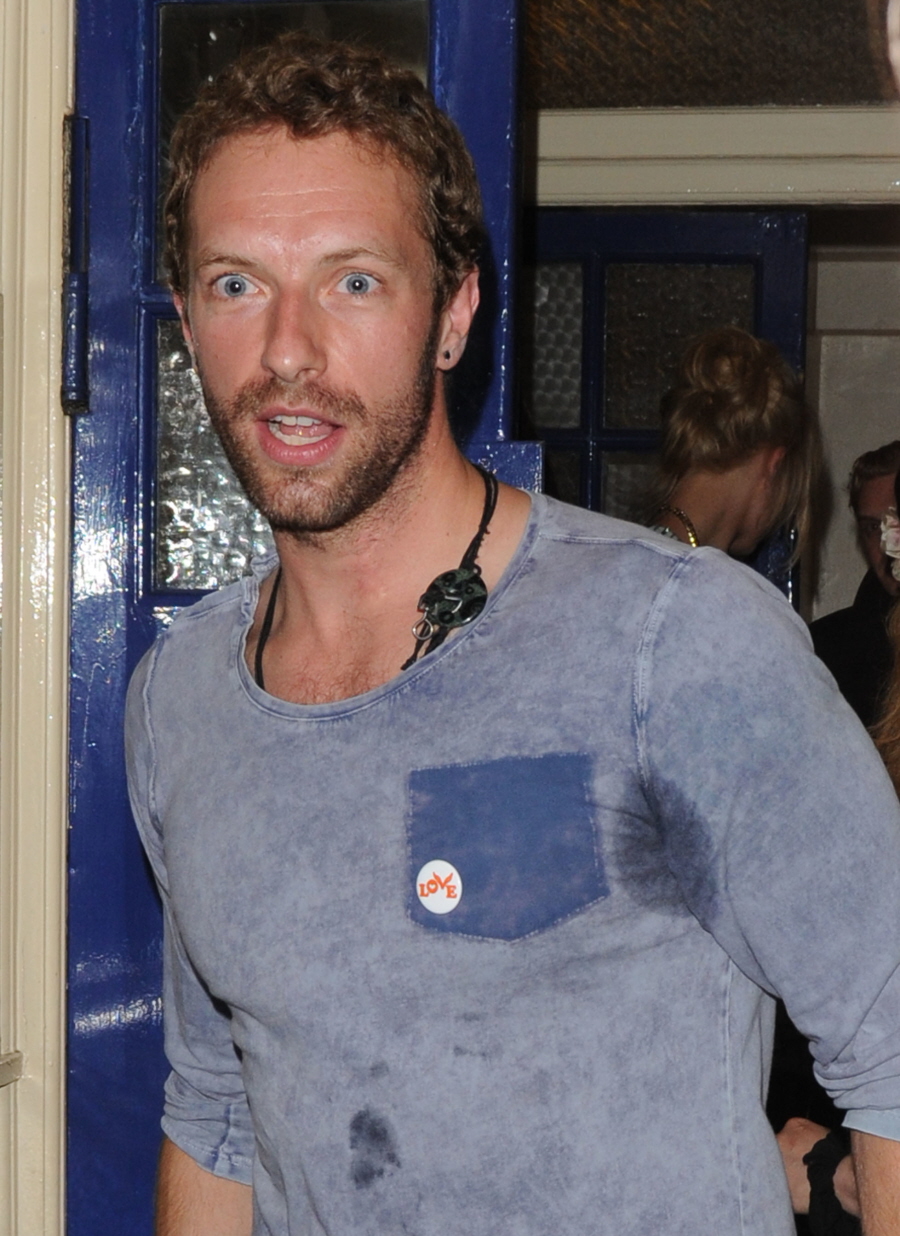 Photos courtesy of WENN.