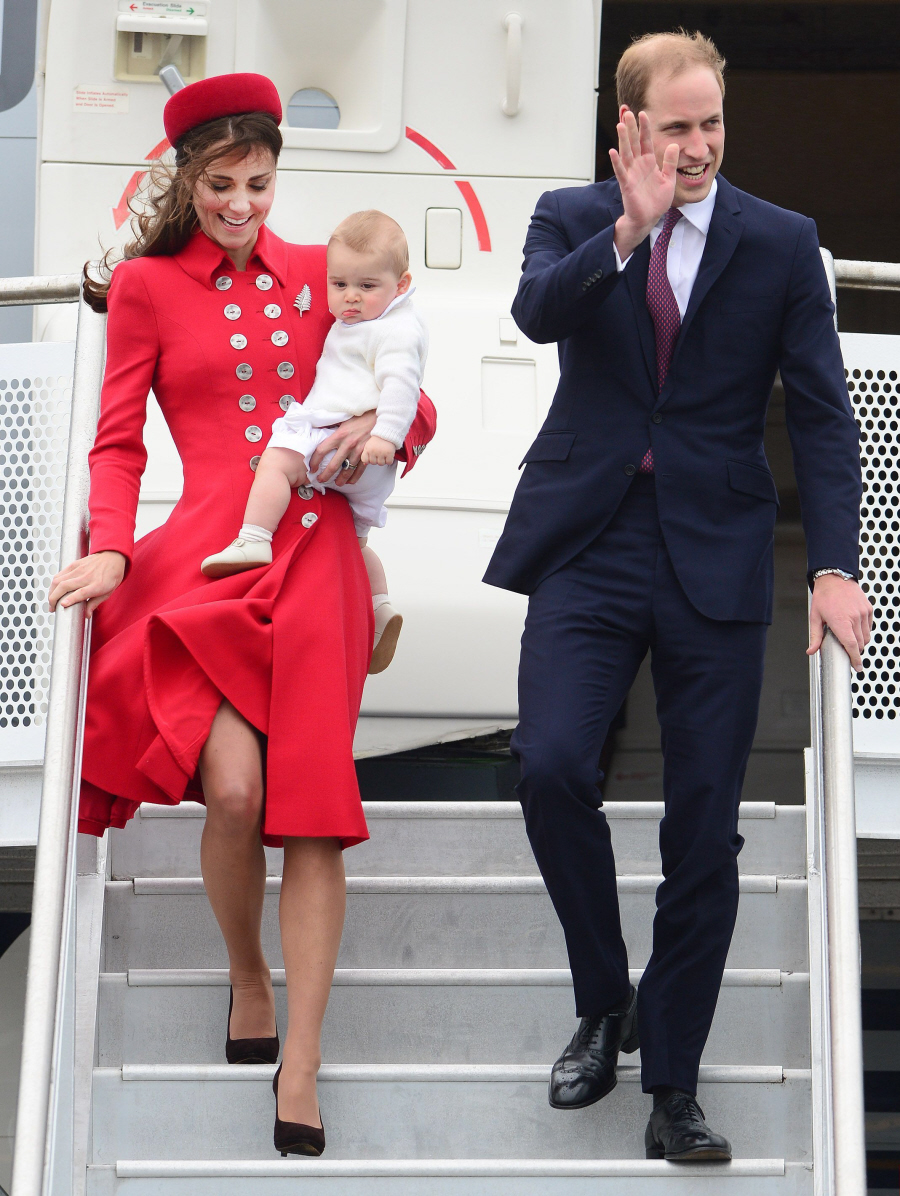 I've missed The Duchess of Buttons!! For a while there, Duchess Kate was so buttony, and then everyone was like, "What's with all the buttons?" and so she stopped for a time. But now the buttons are back!! YAY. These are photos of Duchess Kate, Prince William and Prince George arriving in New Zealand today. For the arrival, Kate wore a super-buttony Catherine Walker coat in a beautiful shade of red. The hat is Gina Foster and I kind of hate that (it's too big?). If you can see your way past all of the magnificent buttons, you might notice that Kate is wearing a diamond and platinum brooch in the shape of a fern – that was loaned to her by the Queen.
Nice stuff: as I said, I love the shade of red. I love Kate in red and she should wear vibrant colors more often. The coat has a beautiful cut and I'm even okay with the buttons. I really did miss them. I like that she wore something new for her arrival and didn't try to do a repeat ("because she's so thrifty"). Not so nice stuff: her skirt blew up literally as soon as she walked off the plane. How many "Marilyn moments" is Kate going to have?
As for Prince George… he's so wonderfully grumpy. He's a cutie and I think he's probably displeased with the outfit his mom picked out for him. There was a controversy over the weekend about the baby car seat that the embassy (??) ordered for George in New Zealand…? You can read about the controversy here. Basically, someone released a promotional image of the car seat that George was going to be using and it was facing the wrong way so now people are mad. Or something. George will also be meeting some commoner babies in New Zealand – on Wednesday, George will attend an event organized by The Royal New Zealand Plunket Society and he will interact with some peasant babies who are close in age.
Did you know this Kate's first time in Australia and New Zealand ever? She's never ever been.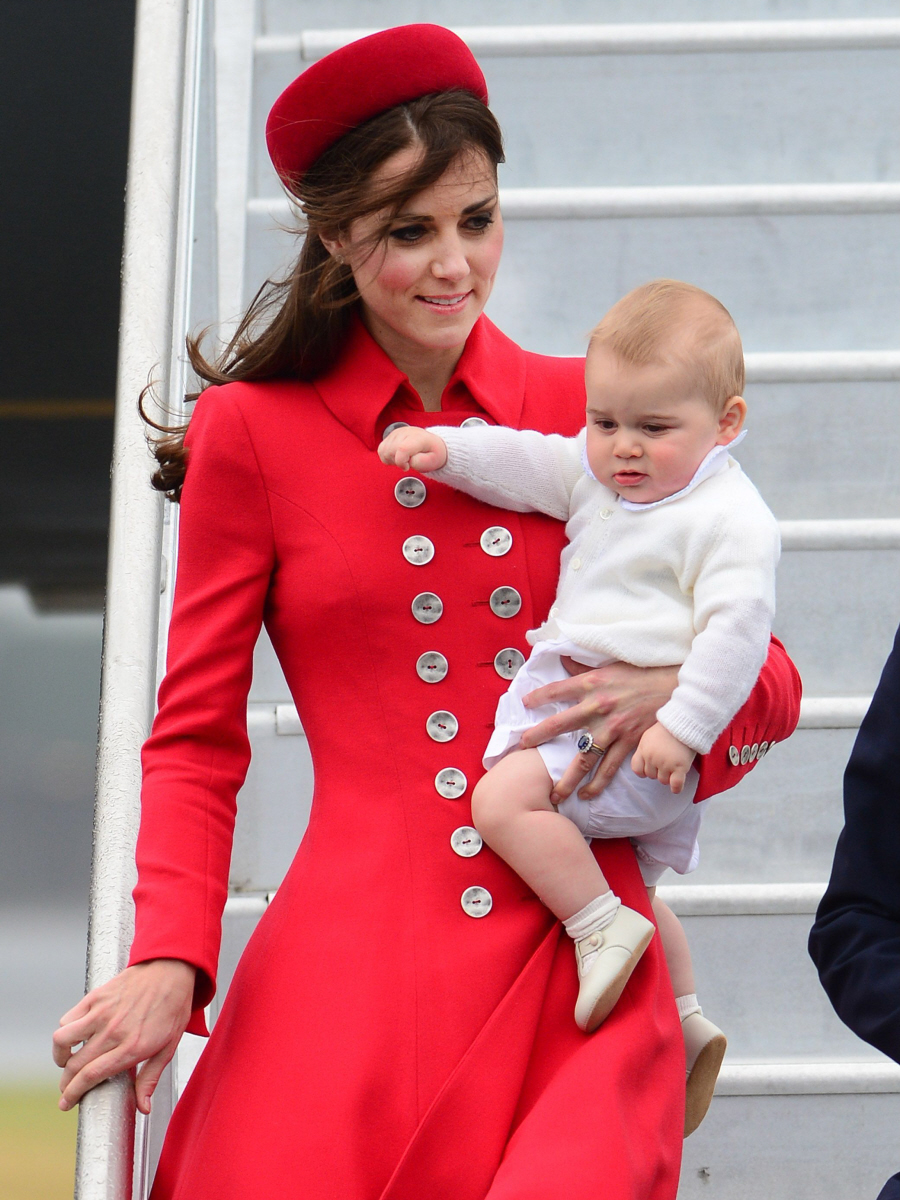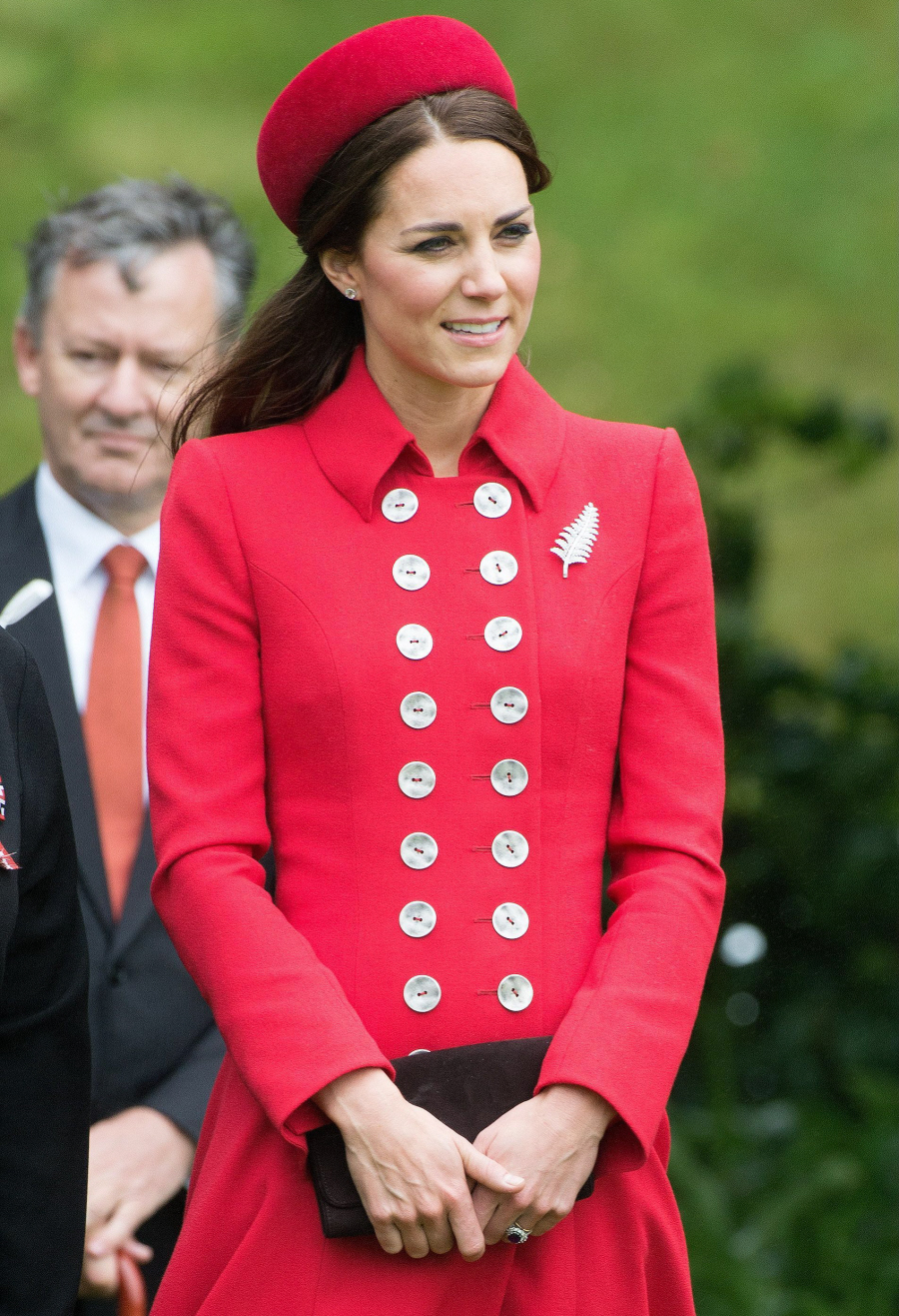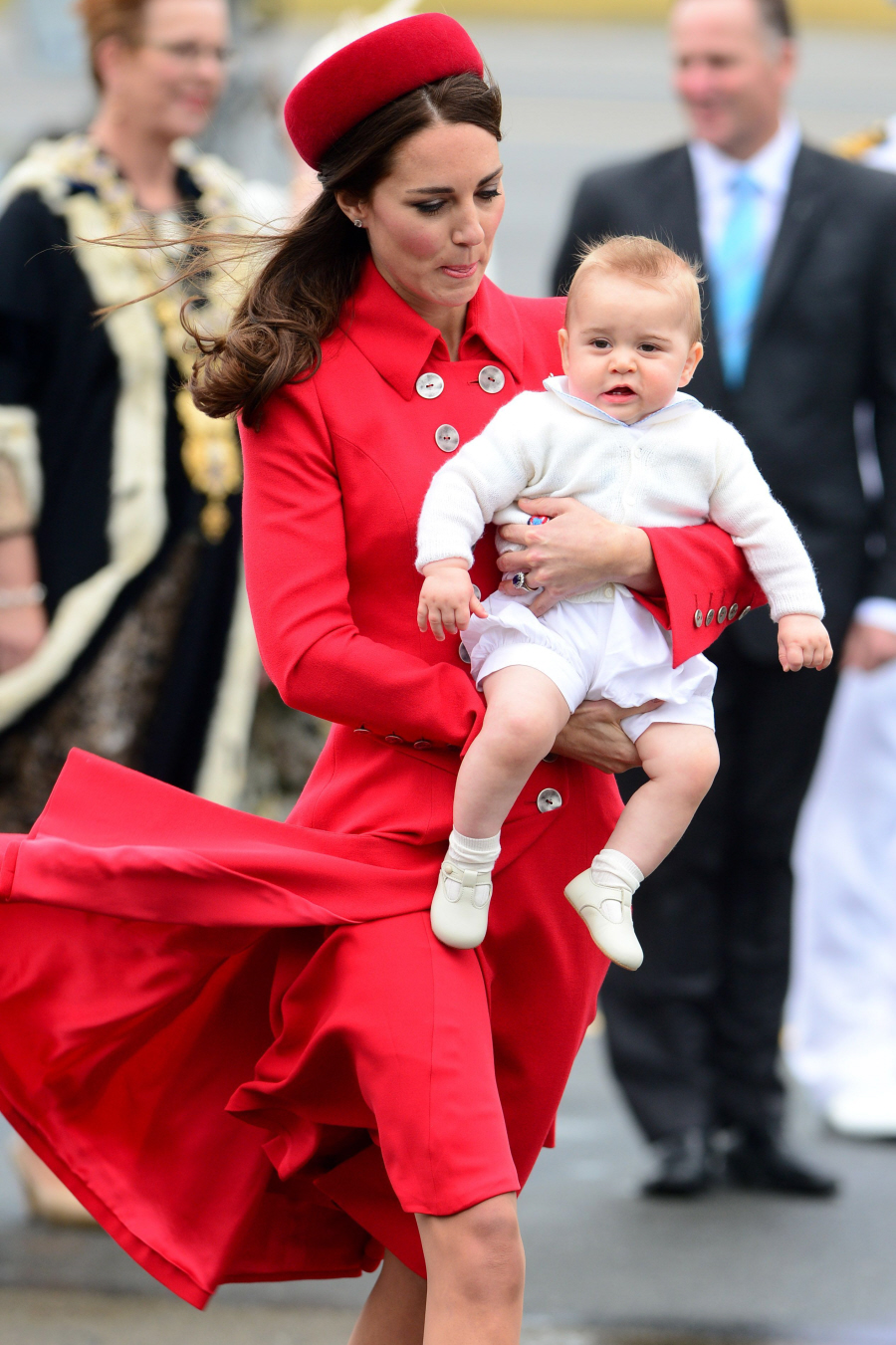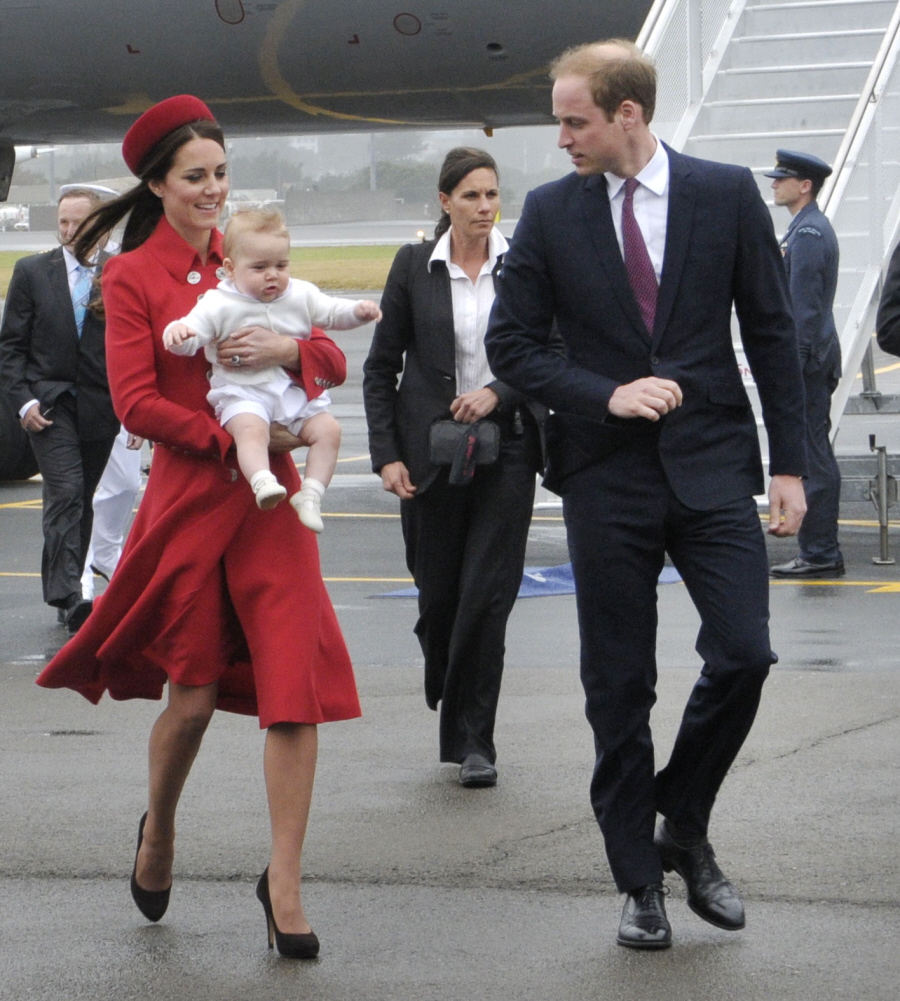 Photos courtesy of WENN.