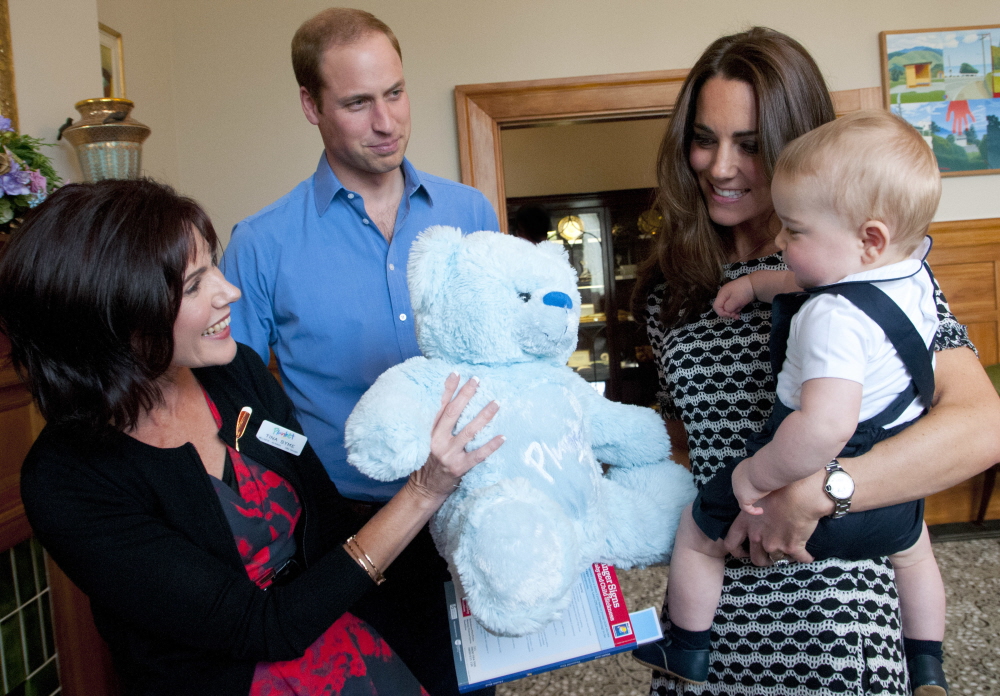 Yay! The Cambridges are done with their grueling 48 hours of luxury vacation and are back on their grueling royal tour in New Zealand. These are photos of Duchess Kate, Prince William and Prince George at a "play-date" at the Government House in Wellington. George got to interact with other babies his age, and Kate and Will got to show off their hands-on parenting skills. I'll be very nice: it's wonderful to see George in his mom's arms and to see how engaged Kate is with him. If we hadn't spent the past five months talking about nannies, I would say that she probably spends a lot of time with him.
According to People Magazine, George was one of the biggest babies there, although (as I said) all of the babies were close in age (eight months or so). One onlooker called George a "bruiser," and like a little king-to-be, George "confidently helped himself to other children's toys." Kate wiped George's chin (he's teething) and George chewed on Kate's hair and her shoulder. Kate's dress is a $556 Tory Birch, by the way. Kate's never worn Tory Birch before. You can read the details about George's little ensemble here.
As for Kate, William and George's mini-vacation in New Zealand, People Magazine had a really interesting article about it yesterday. It reads like a resort pamphlet for the most part, but there were some funny details. Poor Will and Kate had to stay indoors because of the terrible rain! Luckily the resort offered spa treatments. A palace spokesperson said that the family was "staying at a private location at the recommendation of the New Zealand Government, who have secured the accommodation at a substantially reduced rate." Now that's interesting, right? I always wonder if their vacations are always at a significant discount and how that's different from accepting freebies.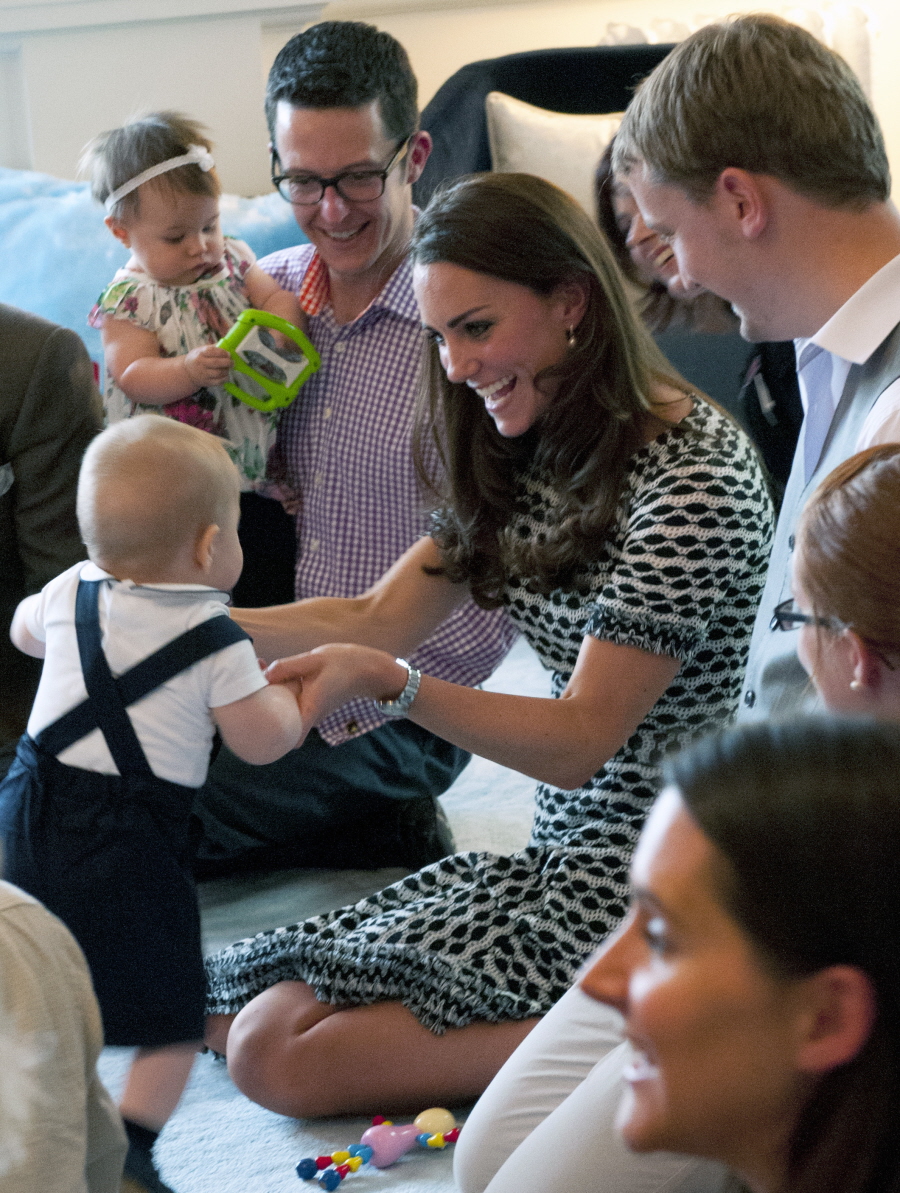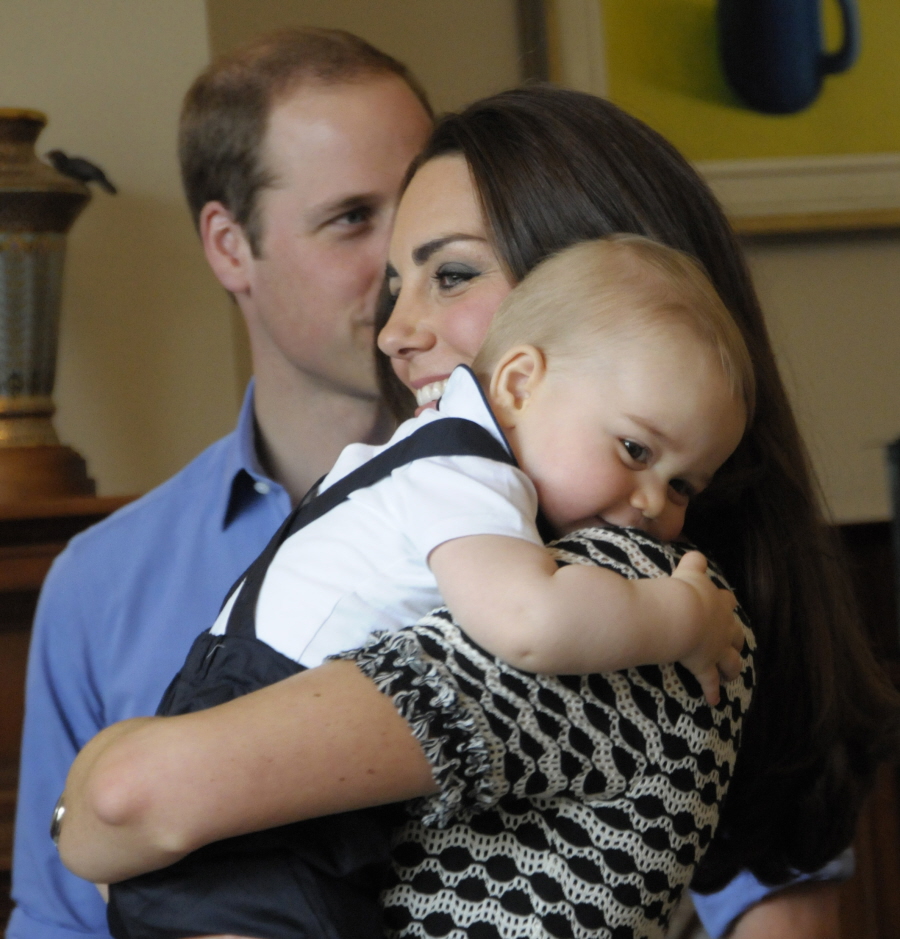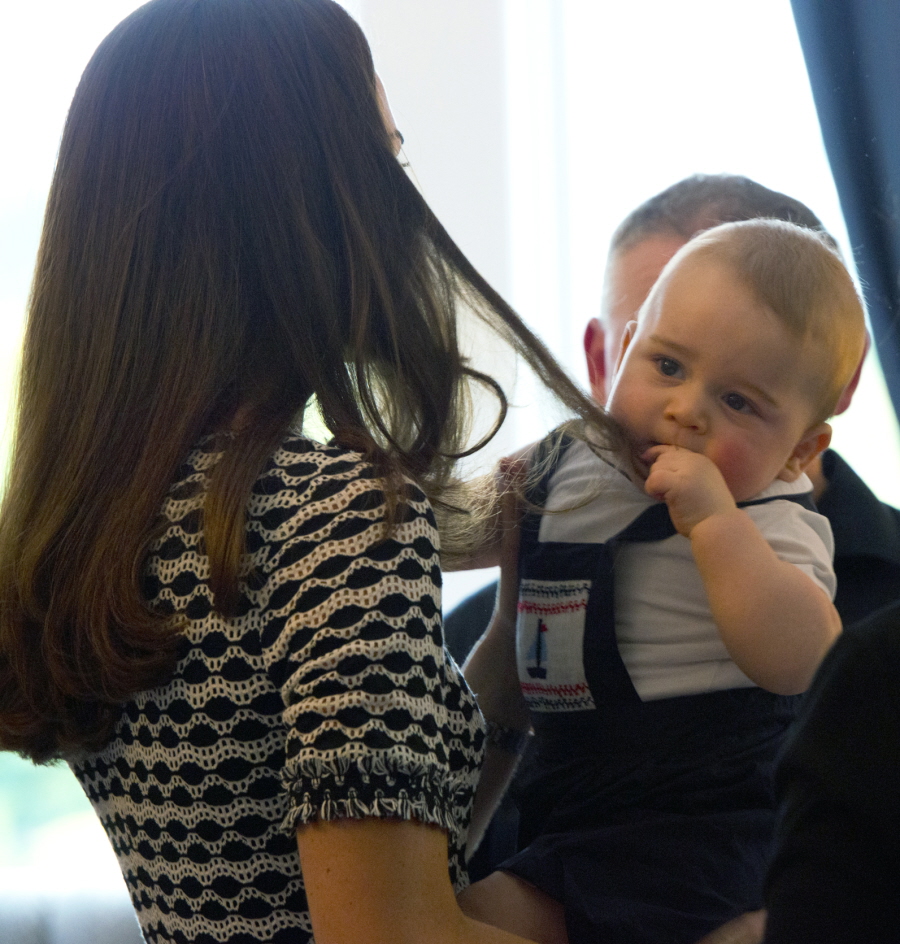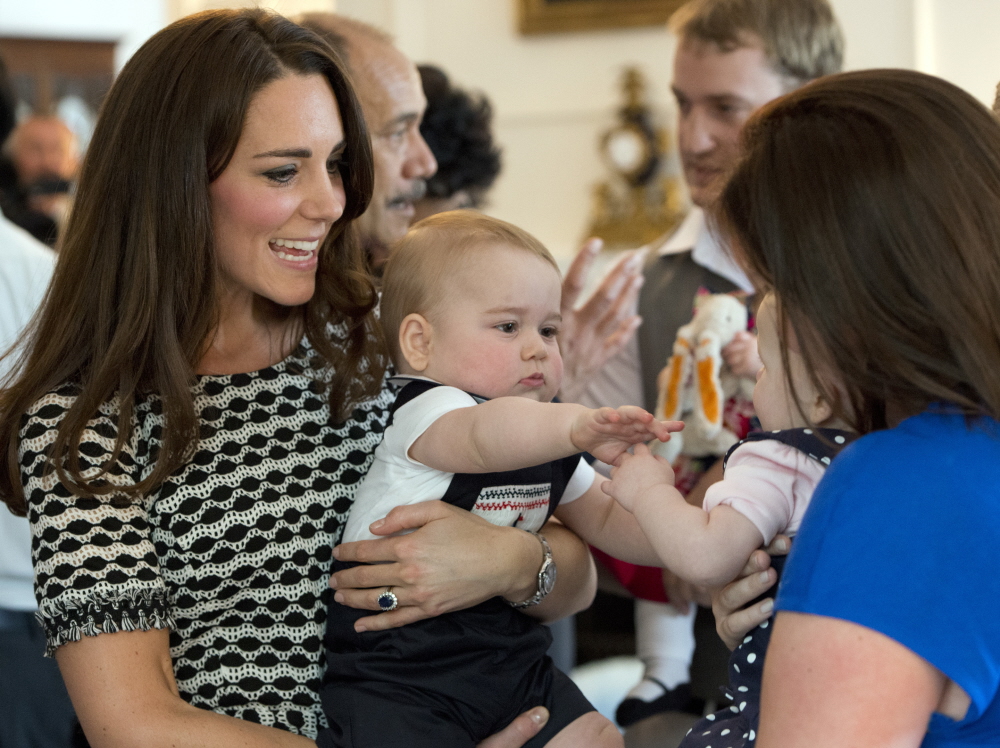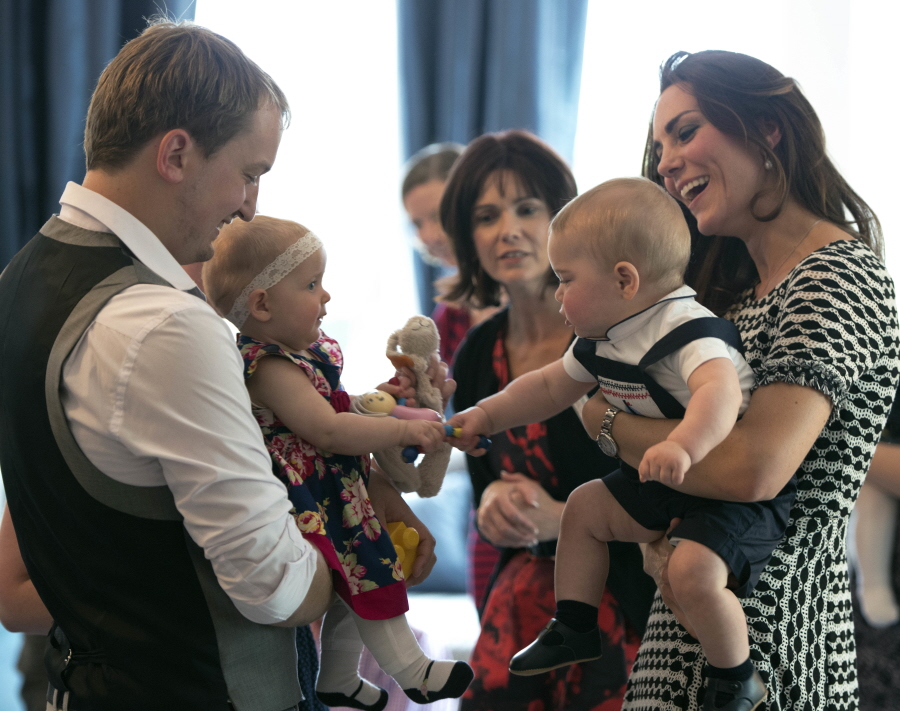 Photos courtesy of WENN.