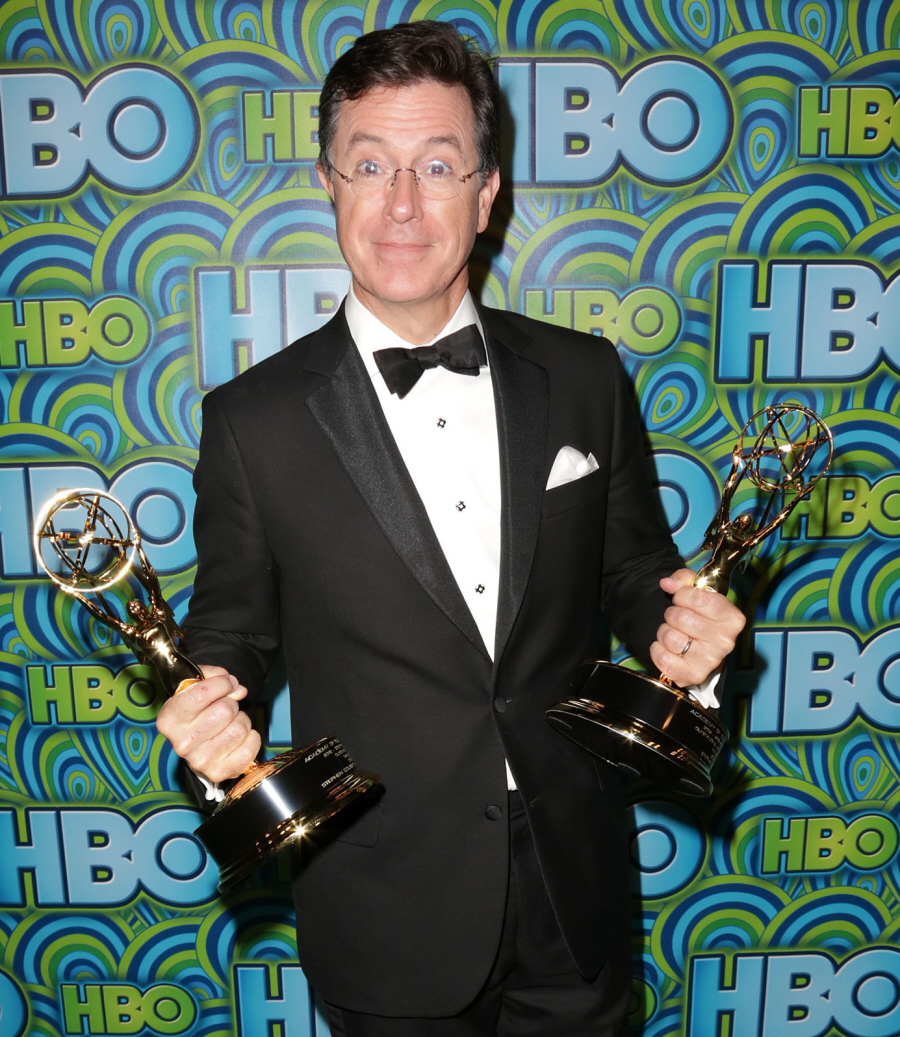 It wasn't even a week ago that David Letterman announced his retirement. Okay, it was one week ago as of this evening. Since Dave announced his retirement, everybody has been throwing every name against the wall to see what would stick as a potential replacement for Letterman. I honestly thought that this would be a long drawn-out thing, with various candidates taking multiple meetings at CBS, and eventually David would have a hand in choosing his successor. But CBS has made a decision quickly: it's Stephen Colbert!!
It's official: Stephen Colbert will replace David Letterman as CBS' Late Show host. The broadcast network has tapped the 49-year-old Comedy Central host to take over the late-night franchise. CBS has made a five-year deal with Colbert, which was announced Thursday by CBS Corp. CEO Les Moonves and CBS Entertainment chairman Nina Tassler.

"Stephen Colbert is one of the most inventive and respected forces on television," Moonves said. "David Letterman's legacy and accomplishments are an incredible source of pride for all of us here, and today's announcement speaks to our commitment of upholding what he established for CBS in late night."

Letterman, the longest-serving late-night TV host, announced his retirement on April 3.

Colbert's premiere date will be announced after Letterman determines a timetable for his final broadcast in 2015."Stephen is a multi-talented and respected host, writer, producer, satirist and comedian who blazes a trail of thought-provoking conversation, humor and innovation with everything he touches," Tassler added. "He is a presence on every stage, with interests and notable accomplishments across a wide spectrum of entertainment, politics, publishing and music. We welcome Stephen to CBS with great pride and excitement, and look forward to introducing him to our network television viewers in late night."

"Simply being a guest on David Letterman's show has been a highlight of my career," Colbert said. "I never dreamed that I would follow in his footsteps, though everyone in late night follows Dave's lead. I'm thrilled and grateful that CBS chose me. Now, if you'll excuse me, I have to go grind a gap in my front teeth."

Sources say Colbert informed his Colbert Report staff a couple hours ago and told his team they're all going to work on his CBS show.

Comedy Central released this statement: "Comedy Central is proud that the incredibly talented Stephen Colbert has been part of our family for nearly two decades. We look forward to the next eight months of the ground-breaking Colbert Report and wish Stephen the very best."
Are you surprised? I am, a little. I knew Colbert was going to be a big contender, for sure, but Colbert has a lot of control over his brand over at Comedy Central, and I do think of him as very loyal to Jon Stewart and Comedy Central. That being said, Comedy Central is owned by Viacom, which also owns CBS, so this really is an in-house arrangement. My guess is that Colbert is Letterman's choice. Because Letterman couldn't stand the idea of a hack like Chelsea Handler throwing her name out there like she was a viable candidate.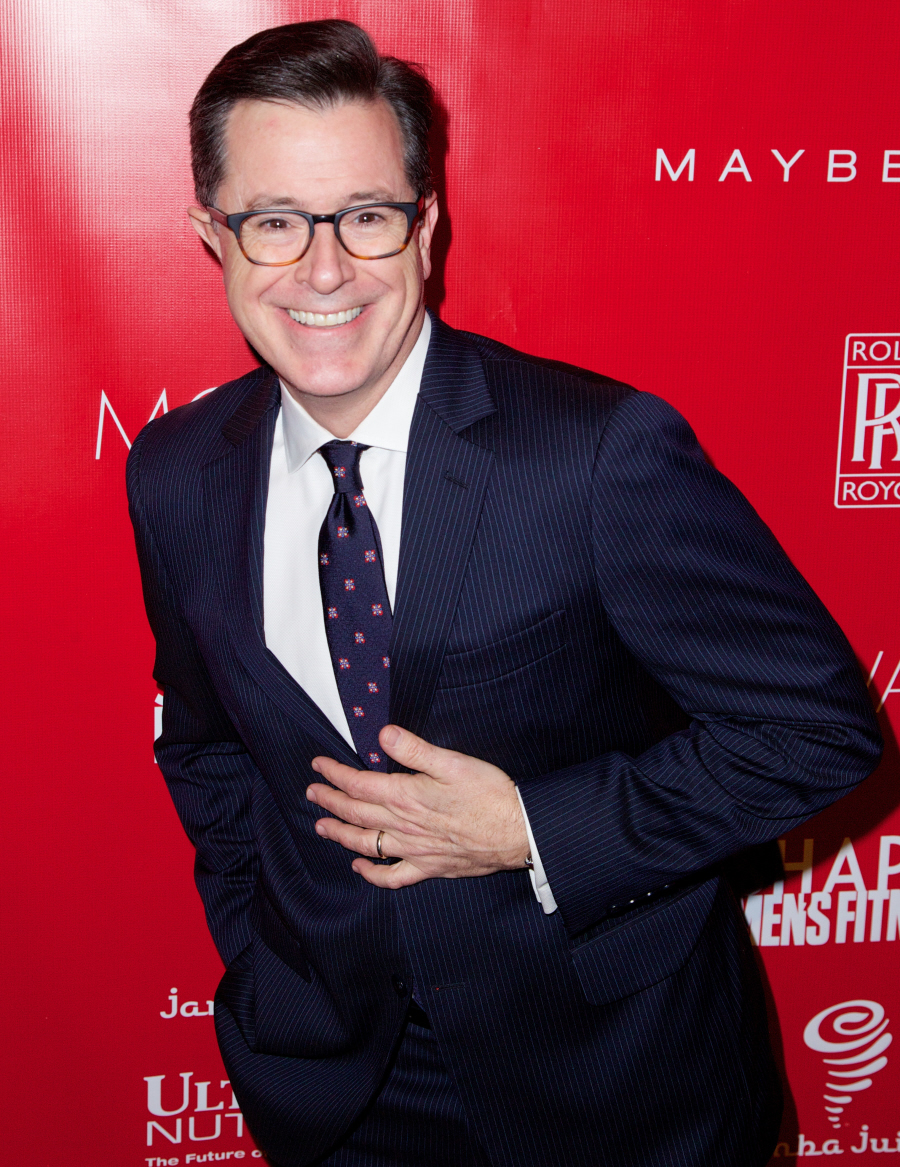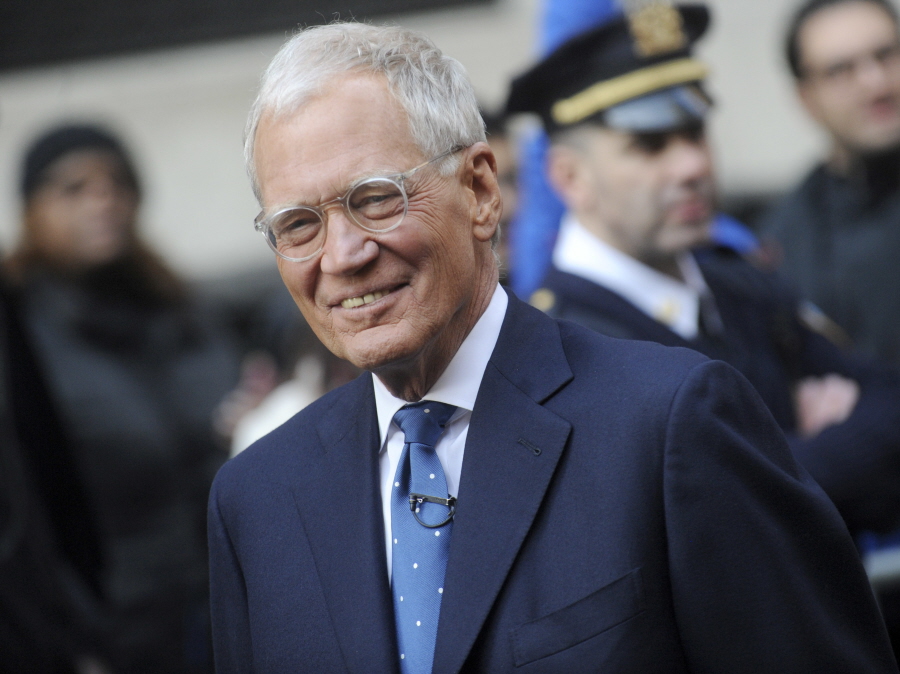 Photos courtesy of WENN.