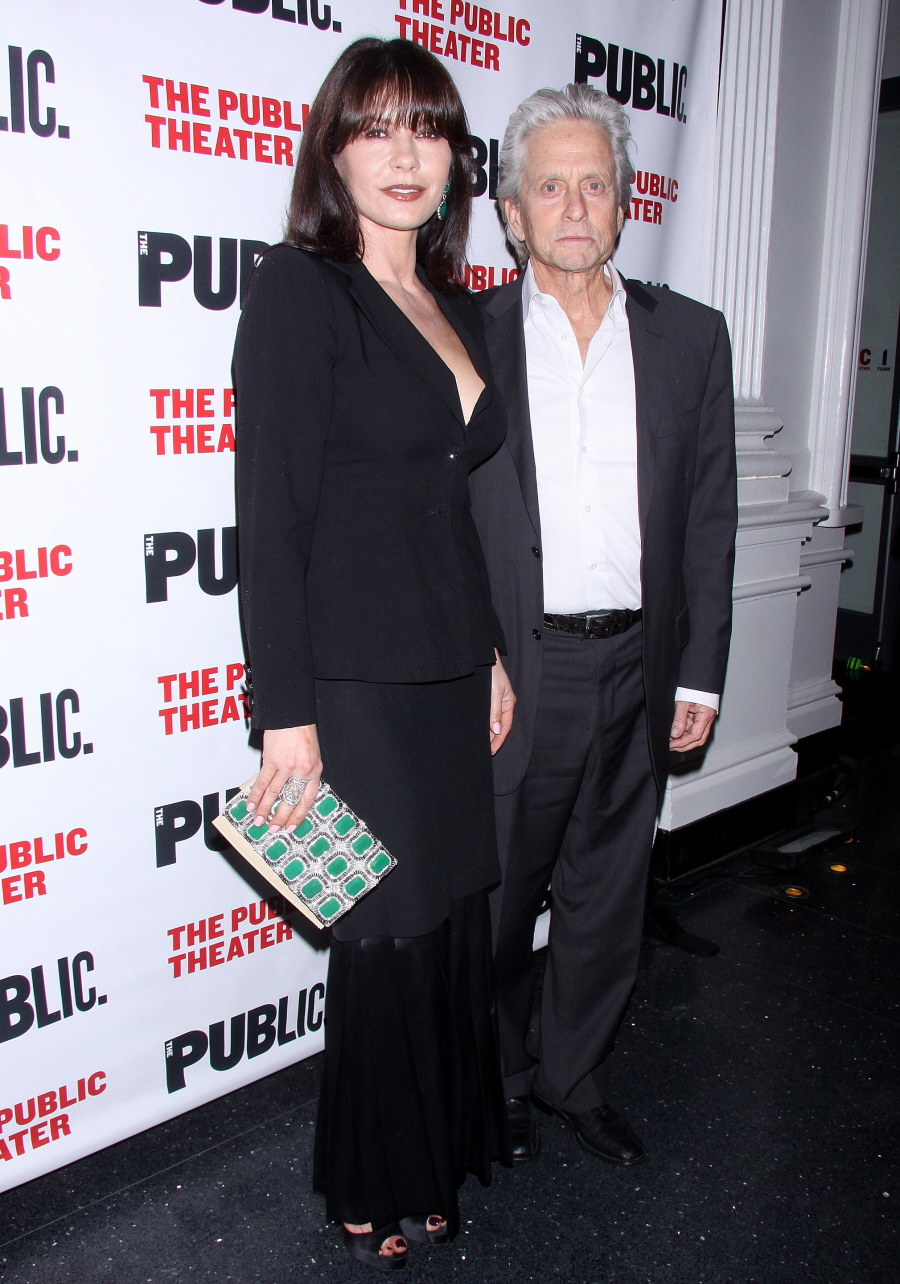 E tu, Zeta?! Here are some photos of Catherine Zeta Jones and Michael Douglas at the opening night of The Library (a play) in NYC. Catherine debuted some new mom bangs. So let's discuss them. Ugh. The thing is that I've always loved Catherine's hair. She has beautiful, thick hair and I like that owns her brunette. But these bangs… they are a "NO." It's weird though, it's not like they age her. They don't. They just take away from her beauty – she just looks normal, like a woman you might meet at the gym. I think they take away from her gorgeous almond-shaped eyes too. The bangs are too long. Ugh.
Whenever I complain about bangs and bangs trauma, there's inevitably someone around who acts like this is brand new information that I hate almost all bangs. I just have such extreme negative associations with bangs – I had bangs as a young girl and I hated them. I always associate them with little girls too. As in, it's difficult for me to say that an adult woman should have bangs or that bangs are something you should try past the age of, say, 12. But of course there are exceptions. Catherine Zeta Jones is not one of those exceptions. She's such a beautiful woman and the bangs are just so blah.
As for Michael and their marriage… I guess they're working things out. Good for them. Michael does not look so great here, so I hope his health is still okay.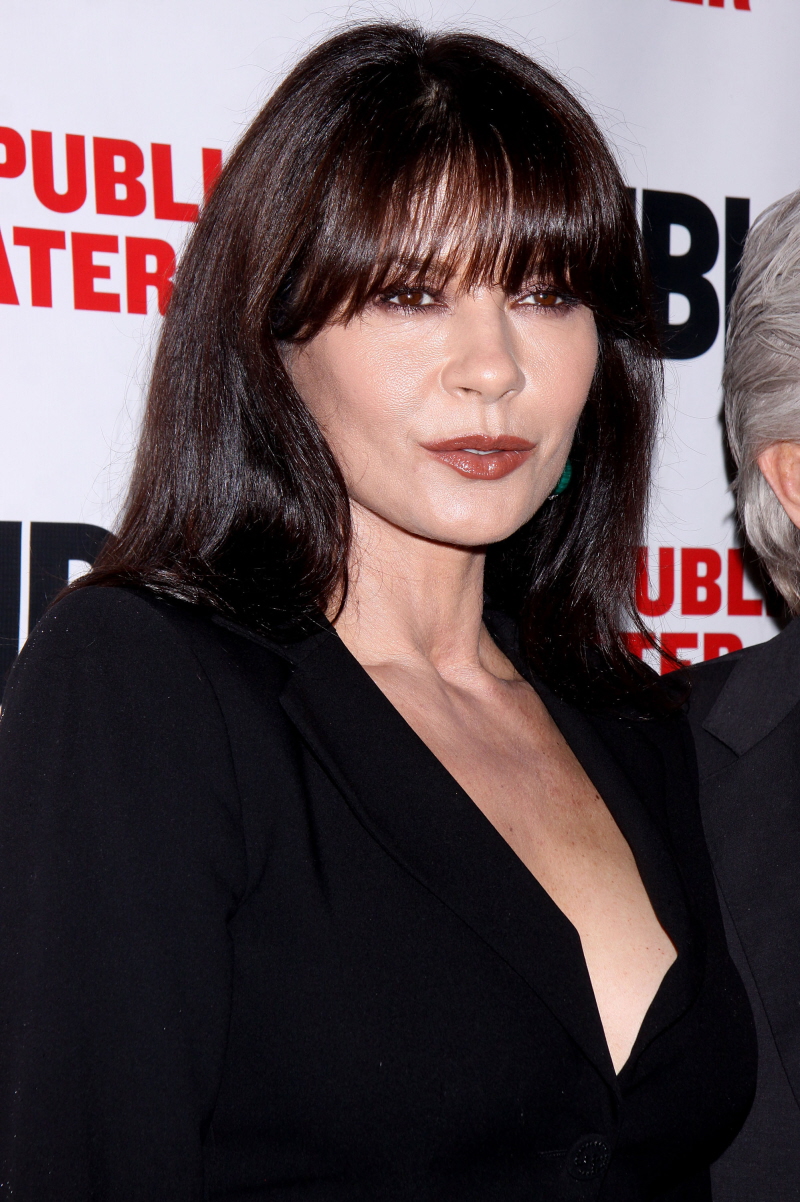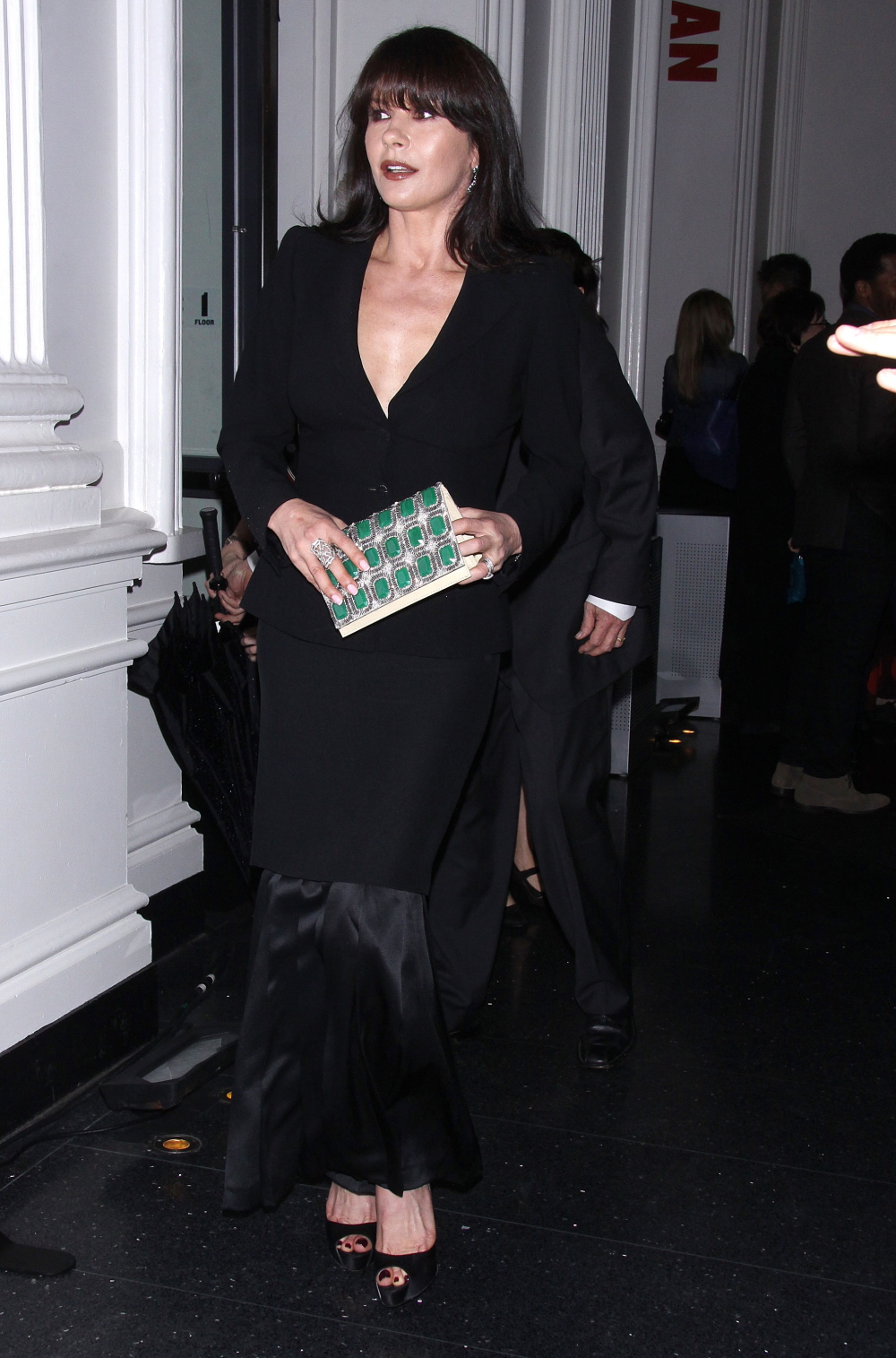 Photos courtesy of WENN.