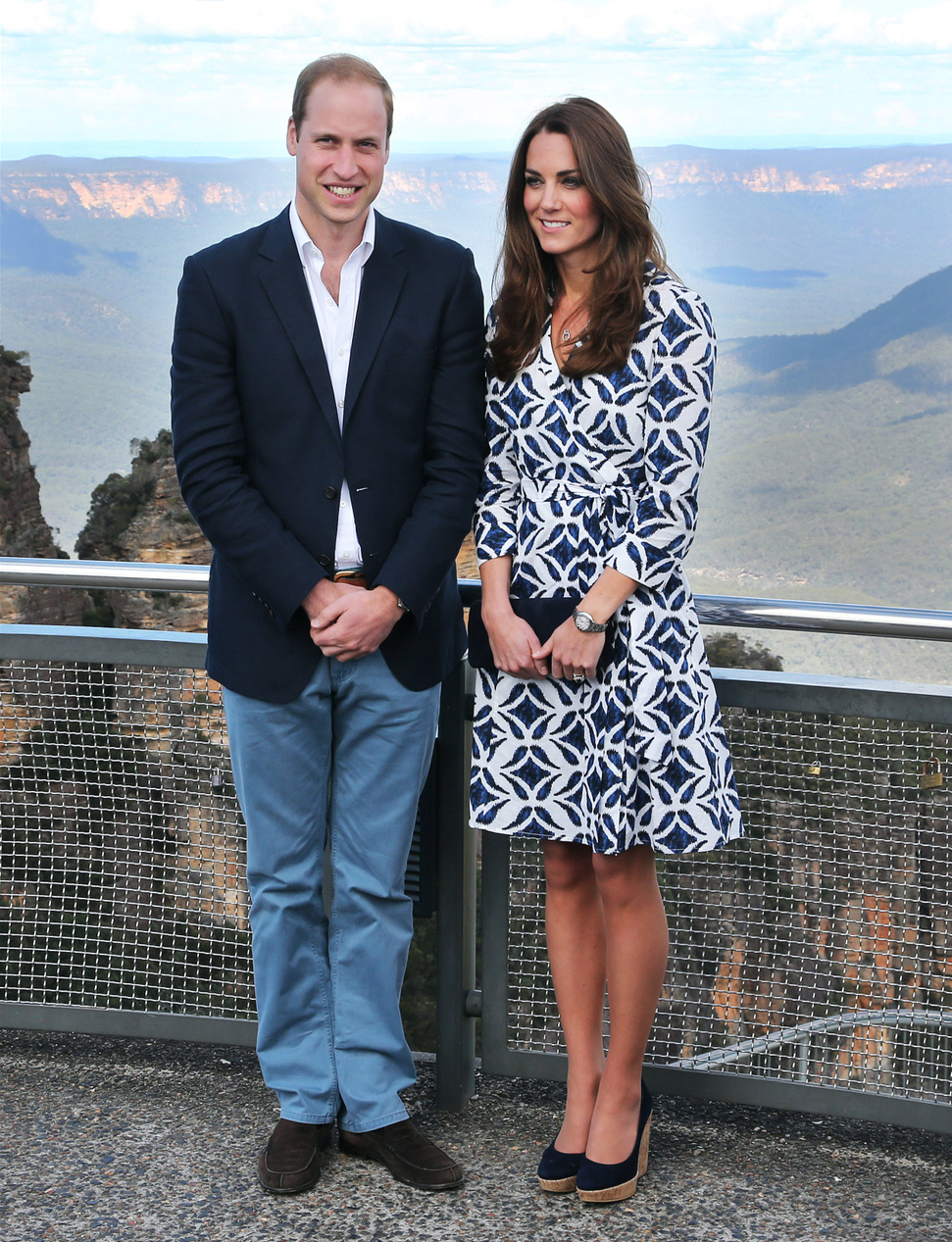 Day 2 of Duchess Kate and Prince William's Australian leg of their grand royal tour. For the day's activities, Duchess Kate wore something new, and something I wouldn't I have chosen for her: a Diane Von Furstenberg ikat wrap dress. I think Kate is like me, in that blue is one of her favorite colors overall, and one of her favorite colors to wear. She so rarely wears these kinds of patterned dresses since becoming a married lady, but there's something about this dress that reminds me of the Issa dresses she used to wear when she was a royal girlfriend. Oh, and guess what? Those WEDGES OF DOOM are back. And just as soon as I noted her pulled-back hair, she lets it fly again.
Kate and Will visited the Blue Mountain in Austalia today. They met with emergency workers, first responders and firemen for lunch. They also posed for photos with Girl Guides. Then they met with Aboriginal Elders at Echo Point, where Will and Kate received a kangaroo-hide coat for George. You can read more about their day's activities here. Some dudes were arrested or held for "harassment" or something at one of the events too. Weird detail: the harassers had pro-Israel stickers?
All in all, a decent look for Kate. Not my favorite but not my least favorite. The DVF dress apparently sold out online in a matter of minutes though, so lots of women loved it.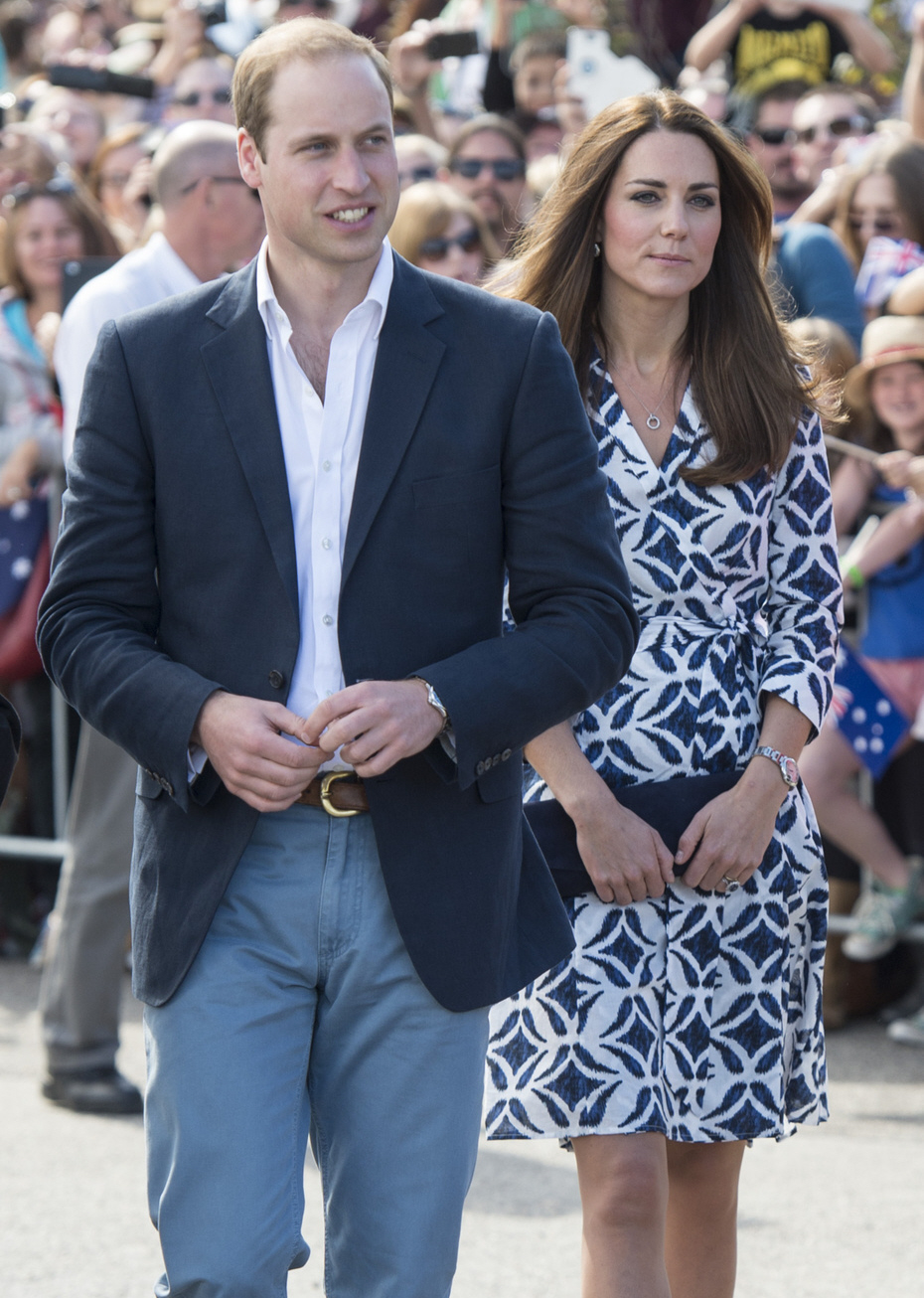 Photos courtesy of Pacific Coast News, Getty.