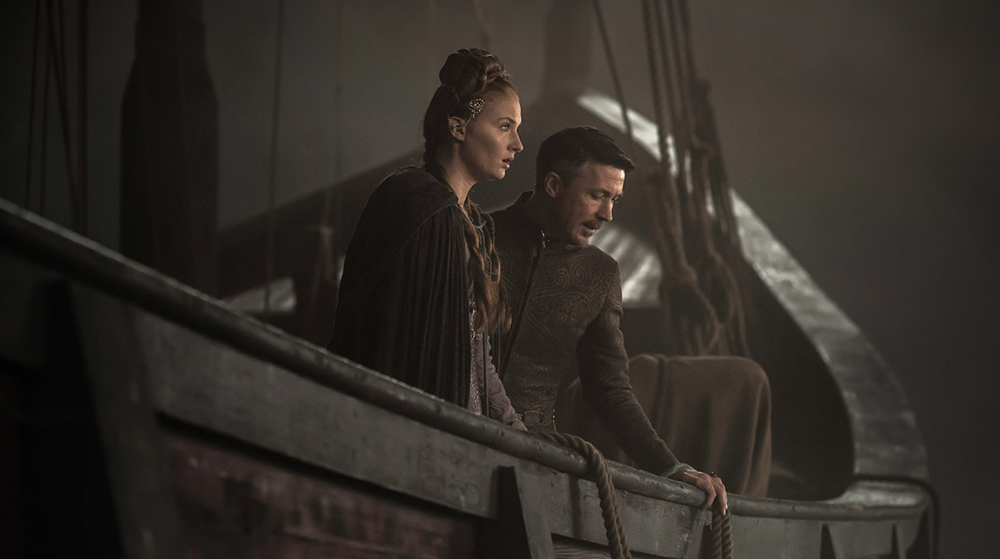 Spoilers for Sunday's episode of Game of Thrones are below
Everyone is talking about Game of Thrones' latest shocking scene, which wasn't at all shocking to me because someone emailed me the spoiler for it first thing Monday morning. I watch the episodes the next day after I'm done working, so that truly ruined the scene for me. I shouldn't blame that one clueless person, though, there are websites which have put that spoiler in their story titles, which is just as wrong.
I saw the scene coming, but if I didn't know what was going to happen, I would have been shocked. Jaime has been humanized by losing his hand and by developing a friendship with Brienne. He saved Brienne from being raped, and I would never have imagined that he would rape his own sister right next to the corpse of her dead son. King Joffrey was actually the son of Cersei and Jaime, something Cersei kept mentioning during the lead-up to her rape. This scene made me consider how this incestual relationship between the siblings came about. At some point Jaime likely coerced Cersei, probably when she was very young. The relationship was presented as consensual, but now that doesn't seem to be the case. (At least on the show's version.) Suddenly Cersei is a more sympathetic character.
This isn't how it happened in the books, though. As E! explains, a similar scene in the books was consensual. Pajiba's Cindy Davis has written an open letter to GOT writers David Benioff and Dan Weiss taking them to task for so deliberately twisting the relationship between those characters in the on-screen version. Many readers of the books see it as a betrayal. Here's a link to book author George RR Martin's take on that scene.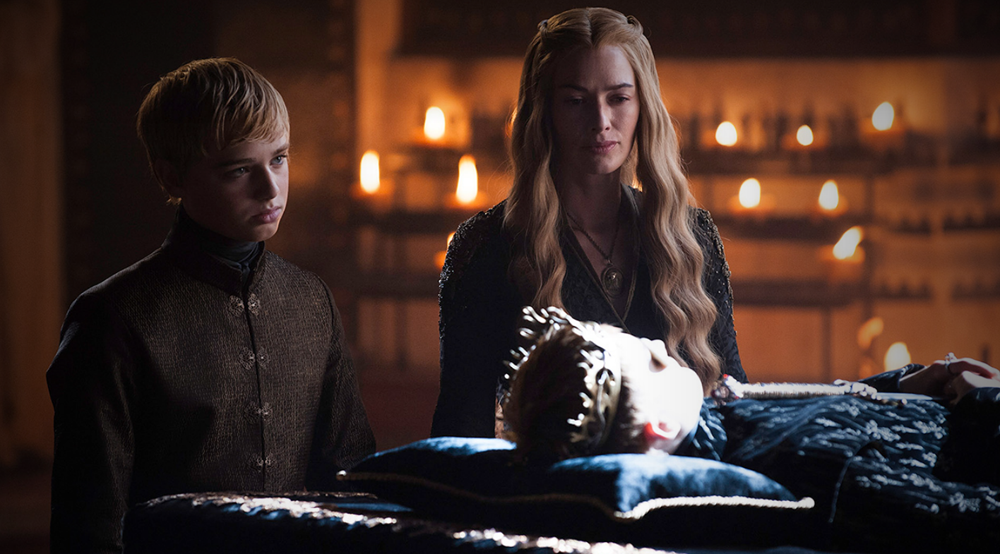 Meanwhile we were introduced to another of Cersei and Jaime's offspring, Joffrey's younger brother and soon to be king, Tommen. Tommen is ready to rule, and he's ready to listen to whatever his grandfather tells him is the right course of action. So now we have another set of people who benefit from Joffrey's death. We also learned that ruthless pimp Littlefinger plotted the death of Joffrey, with the help of the Jester Dontos. (Whom Littlefinger killed for his trouble.) Littlefinger surely had another accomplice on the scene, and we sort-of learned who that was too.
There were all sorts of other interesting plot points in this episode, most notably The Khaleesi encouraging the slaves of Meeren to rise up against their oppressors and join her army. You know that's going to turn out in her favor.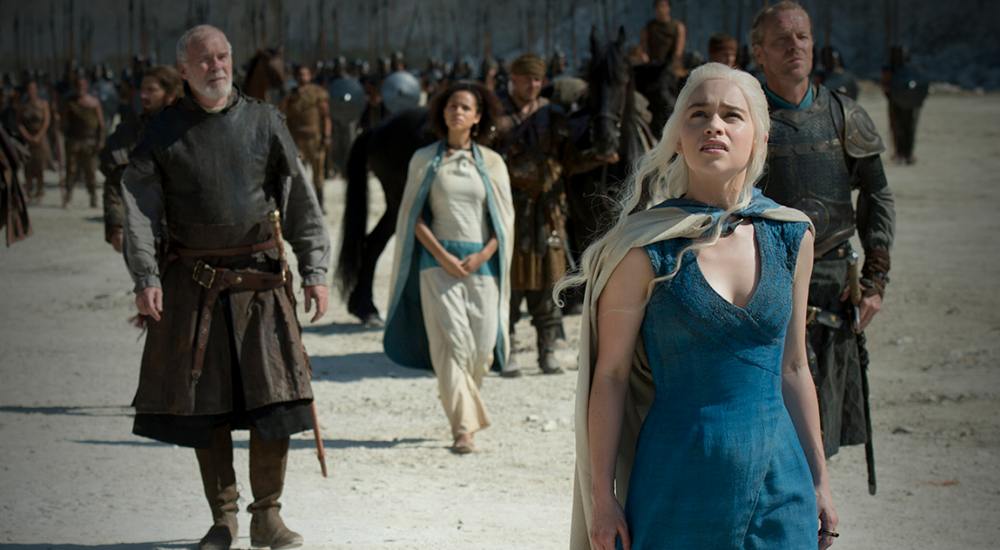 The Night's Watch are rightfully scared as the evilest of the wildlings, the cannibal tribe under Thenn, have joined up with the others and plan to attack The Wall. The wildlings think that the Night's watch is at least a thousand strong, but if they get to Craster's Keep before the Night's Watch, they'll learn that the wall is weak and vulnerable.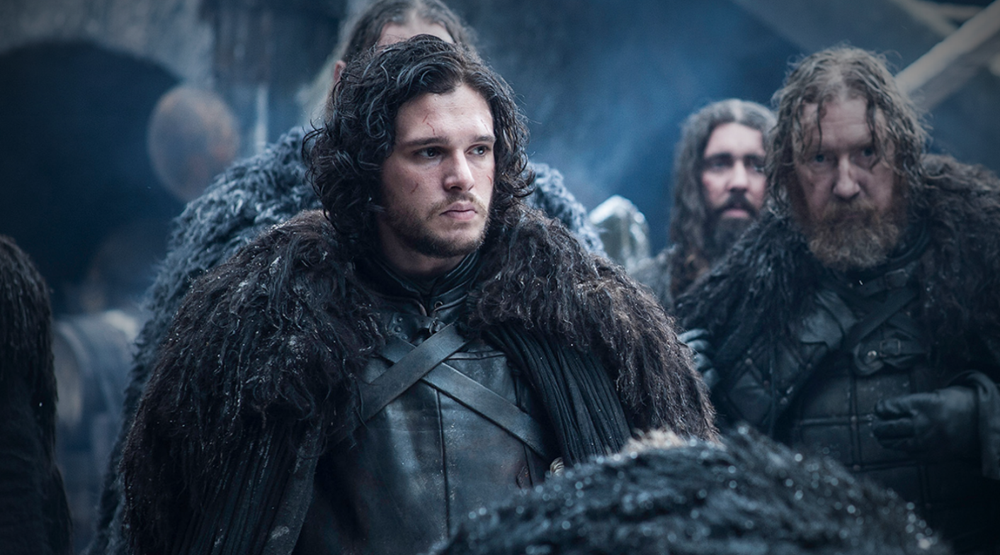 There's more of course, but I'll let you discuss it. Pajiba has a more complete recap if you're interested. Game of Thrones continues to bring intense drama every week, and maybe I'll stay up until 10 on Sundays so I can watch it while it happens. That's probably the only way I'll avoid spoilers.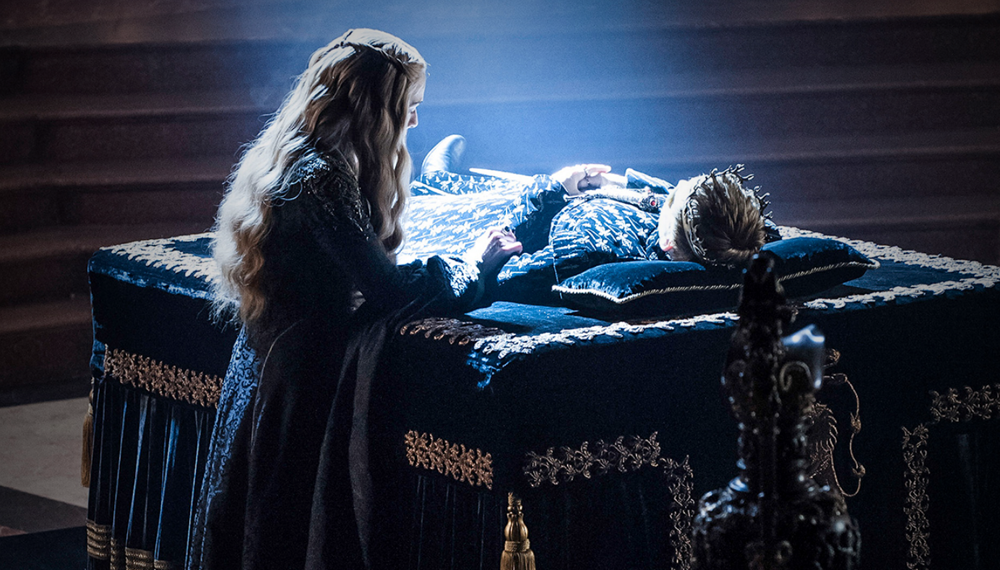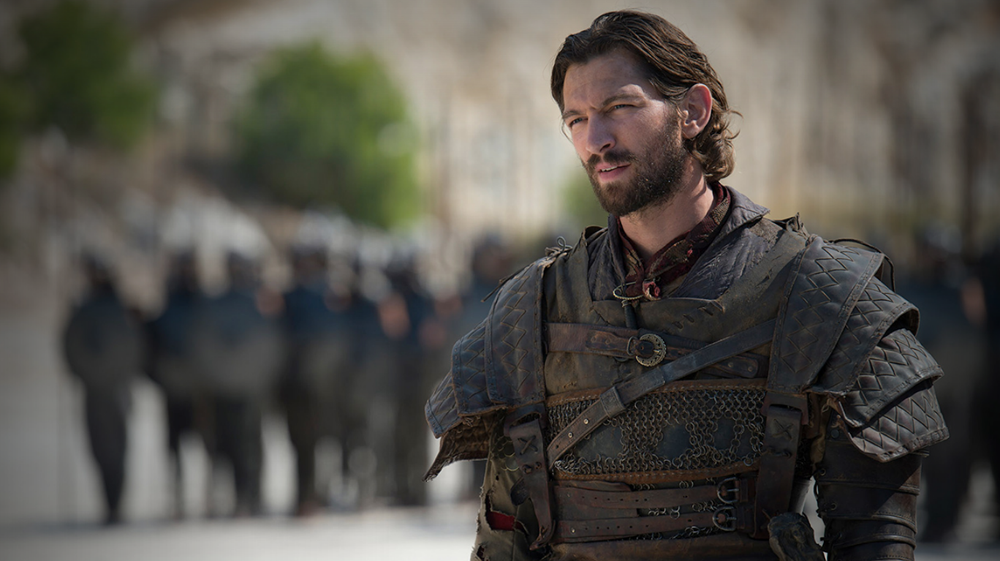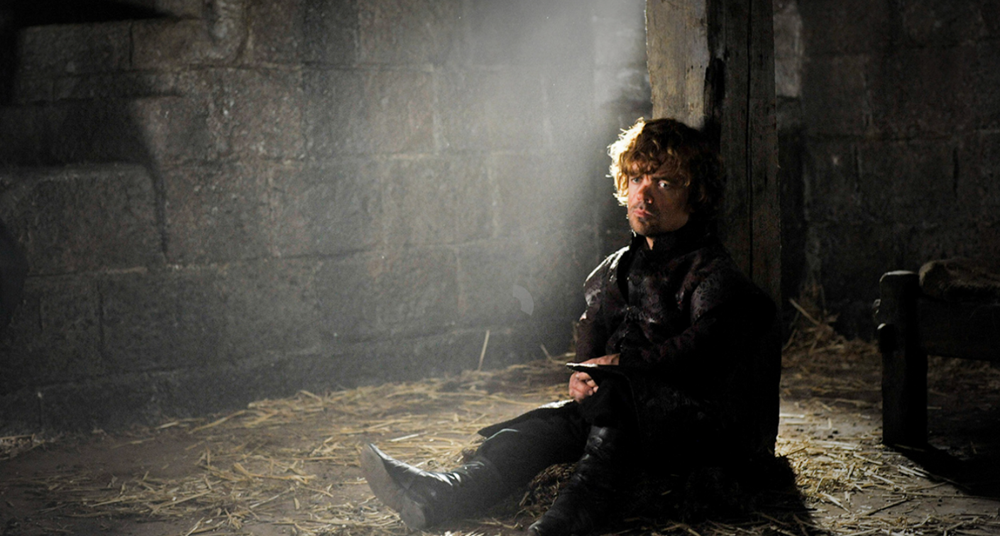 photo credit: HBO