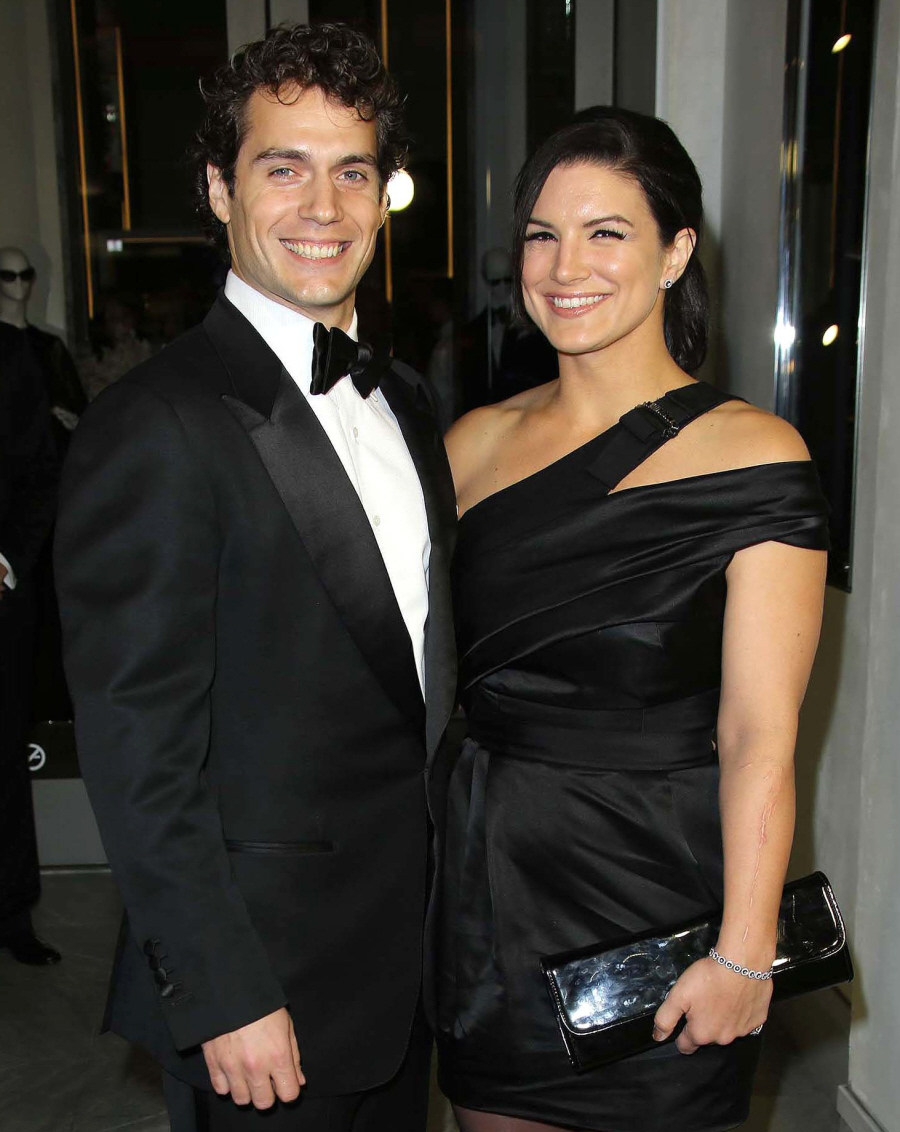 This is just an FYI, since we haven't heard much about them in a while: Page Six says Henry Cavill and Gina Carano are still going strong. Henry has been in Chicago for a week or so (I don't know how long, actually), preparing for Batman vs. Superman, and Gina has joined him. Some sites are running this as "Henry and Gina are back together suddenly!" but the last time I checked (months ago), they got back together a month or two after Henry's catastrophic and brief coupling with Kaley Cuoco. As in, Henry dated Kaley for less than a month last summer and then he ran back to Gina very quickly.
The "Man of Steel" Henry Cavill has been getting serious with a "woman of steel" — his on/off girlfriend and former mixed martial arts champion, badass Gina Carano.

The implausibly ripped pair (who together share a 16-pack) have been spotted spending time together in Chicago, where Superman sequel "Batman vs. Superman" will film later this year.
Over the weekend, they enjoyed drinks at the Vertigo Sky Lounge, atop the 26th floor of the Dana Hotel & Spa, where they took a break from their get-together to pose for pictures with fans.

They've also been seen at Chicago's SushiSamba. After launching an acting career herself, Carano has recently said she's open to returning to the ring.
There are Twitter and Instagram photos floating around of Gina and Henry in Chicago too – this sighting is for real. I've always liked them together and it bugged me to think that Henry or Henry's people thought his relationship with Gina could be "bad" for his image. While Gina isn't a widely known TV star like Kaley Cuoco, Henry just seems like he's really happy with her and like they enjoy a very low-key relationship. Stop trying to mess that up, Hollywood Machine!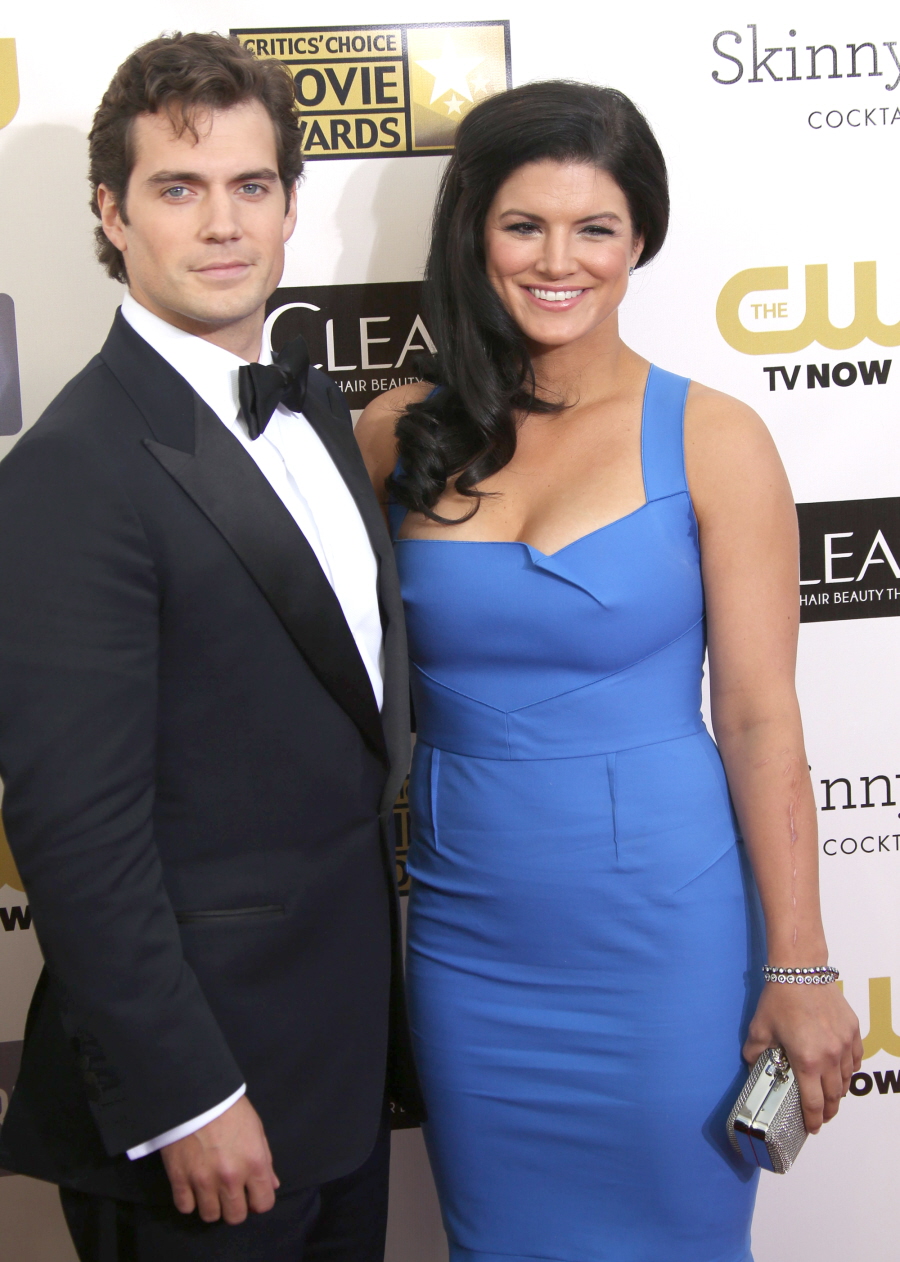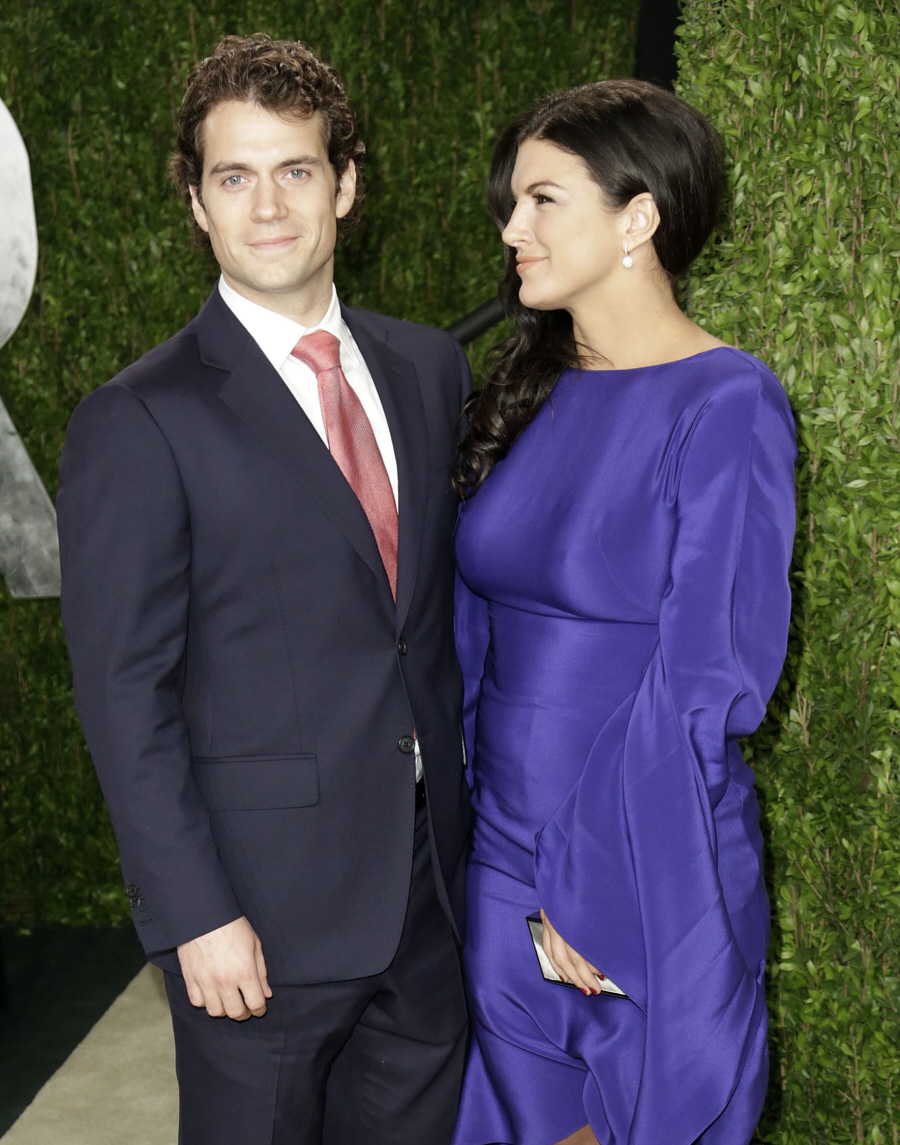 Photos courtesy of WENN.