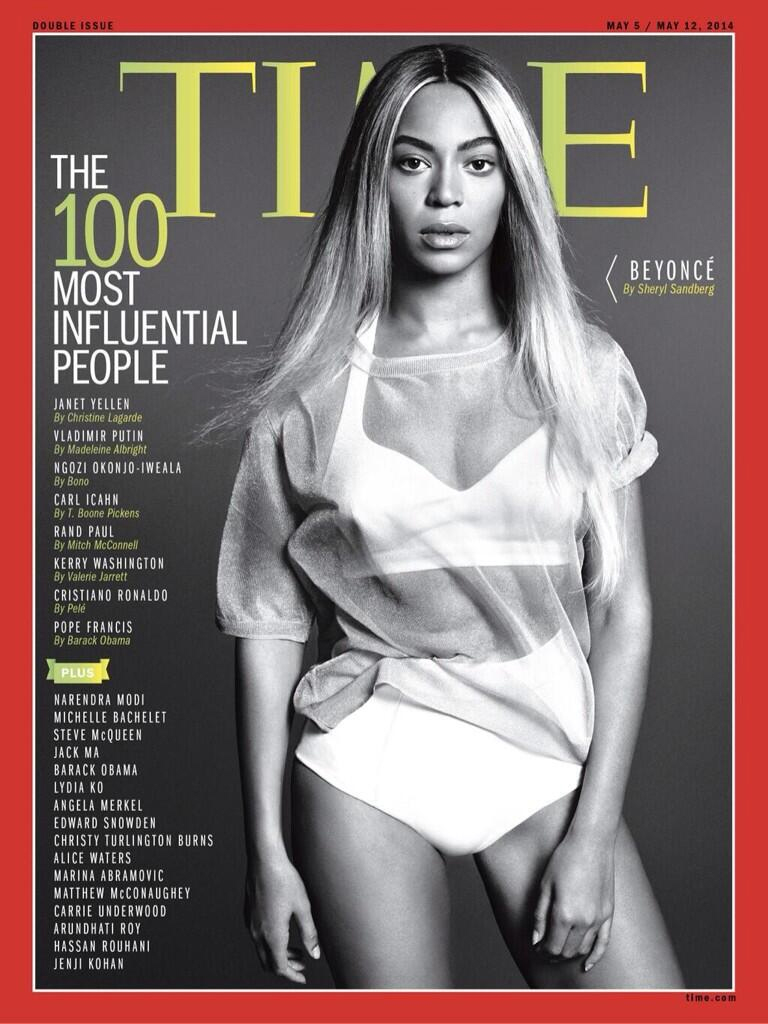 Who run the world? BEYONCE. Time Magazine has released their multiple covers for their annual "Most Influential People In the World" issue. And Beysus got a cover!! I have to admit… this is pretty badass. It's a really striking black-and-white image too. Beyonce got one of the covers because A) The stans, B) she dropped her album without any warning and C) she's Beyonce. Bow down. Lean In author and Facebook COO Sheryl Sandberg did her write up too – go here to see.
Of course, other people made the list. It's not just ALL BEYONCE FOREVER. You can see the Time 100 package here, and I'm including some of the other covers too, like the covers for Jason Collins (for being the first openly gay NBA player) and Robert Redford (for 30 years of Sundance). Benedict Cumberbatch made the list, because the Cumberbitch demographic is a force to be reckoned with and we voted early and often – you can read Benedict's write-up here. Colin Firth did it. It's short and charming.
Other people on the list: Pharrell Williams, Kerry Washington, Matthew McConaughey, Steve McQueen, Eric Holder, John Kerry, Seth Meyers, Miley Cyrus, Pope Francis, Rand Paul, Hillary Clinton and Carrie Underwood. And tons more.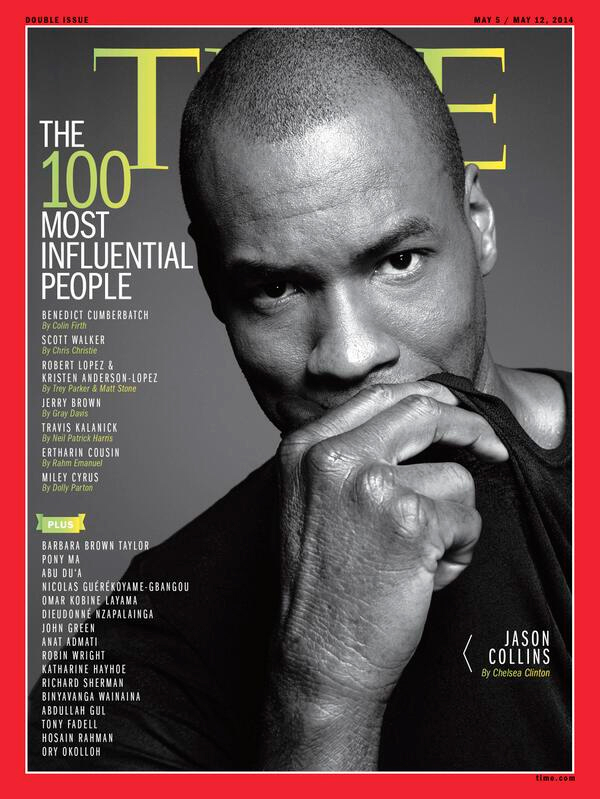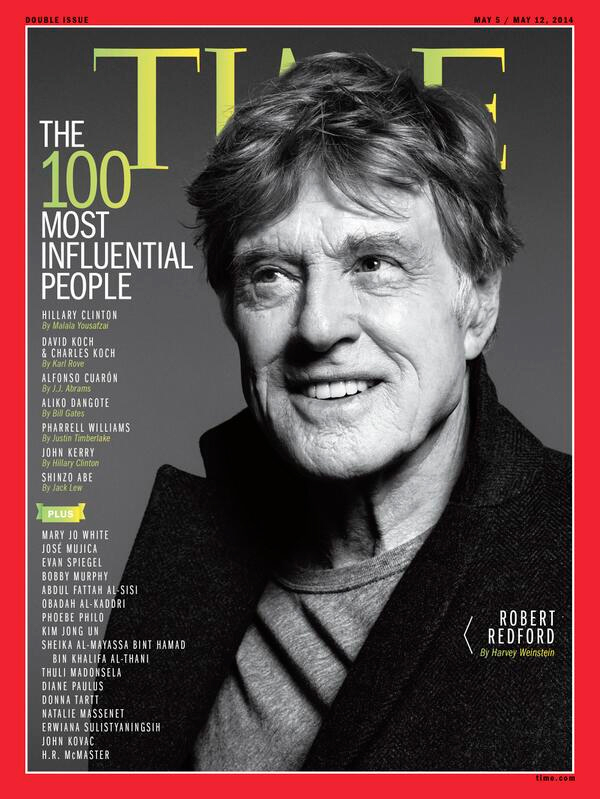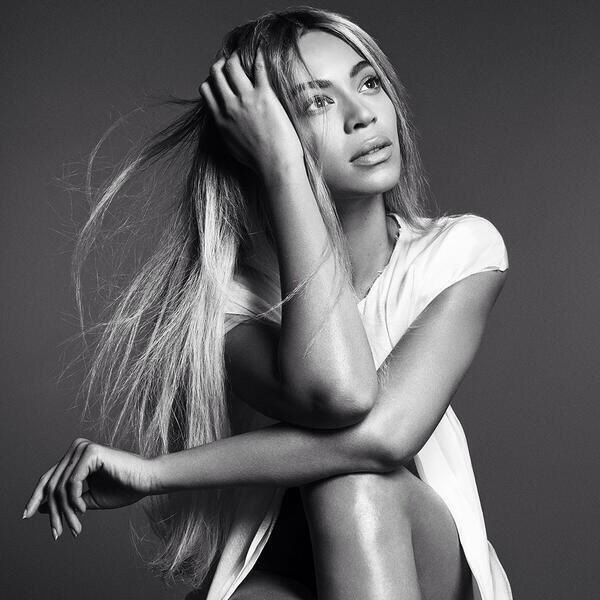 Photos courtesy of Time Magazine.