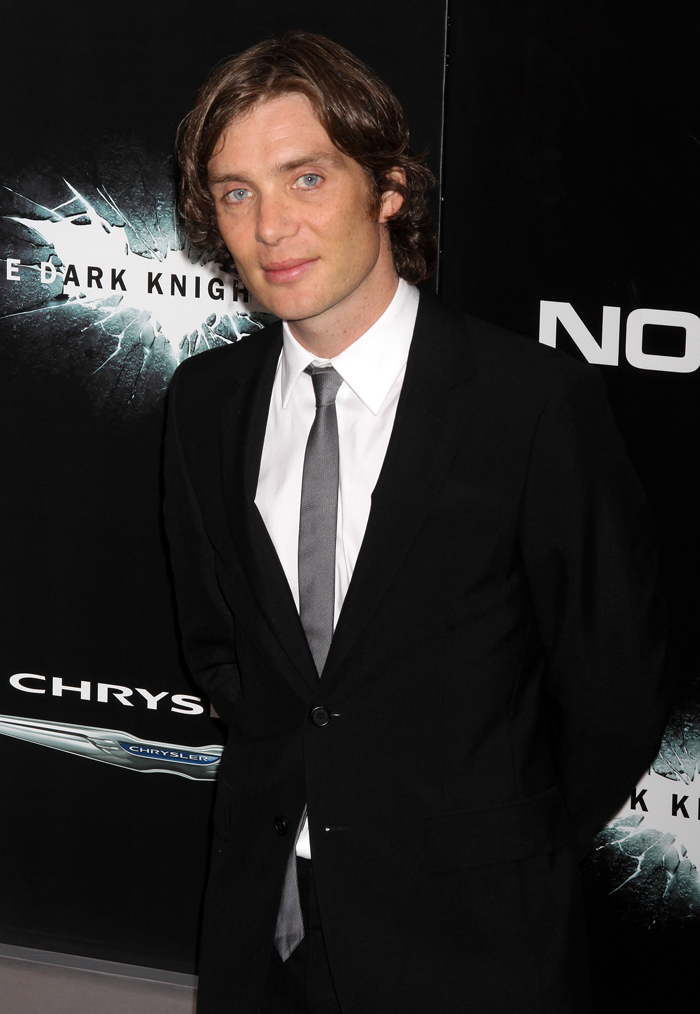 Cillian Murphy is so pretty it hurts, but I have mixed feelings about his new Peaky Blinders haircut. That's why these photos are all slightly dated. Cillian has a new interview in the Independent to promote his role in Transcendence, which might make a buck or two in the UK. Probably not, but I'm trying to sound optimistic about the latest Johnny Depp clunker. (By the way, Johnny's Mortdecai has just been shuffled to a February 2015 release. Ouch.)
Cillian doesn't talk much about Transcendence here except for a few quotes about technology. He talks a lot more about In the Heart of The Sea. That's the Chris Hemsworth film about real-life 1800s events that inspired Hermin Melville's Moby Dick. Both Chris and Cillian lost weight to mimic their character's starvation at sea. Cillian says never again. He admires Matthew McConaughey and Jared Leto's physical transformations for Dallas Buyer's Club. Cillian is less enthused about his own weight loss. I can't blame him. It sounds miserable — even though Cillian's already thin and only had 15 pounds to lose. Here are some excerpts:
Losing weight for In the Heart of The Sea: "Going to bed hungry is not something I want to do again. And there were actors of different sizes so it was kind of, let's just say, there was more demand on others. But it was very hard. It was a sort of film of two halves. The first half was a tank in London and it was amazing. They built this whole ship and put it in this faux-Nantucket port. It was incredible. Then we went to the Canary Islands, shot a couple of weeks out there, where we had to film out in the ocean and lose a load of weight. That was difficult, I won't deny that. The first part was great. The second part was hard."

Did he lose weight for an Oscar shot? "The story has to justify it. There's no point getting skinny just to win awards. With Dallas Buyers, it was justified, and Matthew and Jared were both amazing in it. As of now. I'm looking for a role that I can get fat. Or even just portly."

Does he want to do a comedy? "Let's just see if Judd Apatow sends me a script. The thing is, I've done a lot of comedy over the years, but just no one has seen it. Misterman [Enda Walsh's one-man play] was full of physical comedy. But I guess I don't get sent those scripts. And I suppose the pieces of art I've always been drawn to, from Shakespeare to Dostoevsky, there's more at stake when it's the end of the world, as opposed to The Wedding Planner. There's more scope for drama."

Is he hip to technology? "How can I put this simply? I buy a lot of vinyl, but I have a Spotify account. I kind of try and keep a foot in both camps though I don't do any social media or any of that stuff. But the idea of artificial intelligence and uploading yourself to the web, it's fascinating. Will technology take over?"

His kids are naturals: "The kids are digital natives. They know nothing else so they can't conceive a world that isn't instantaneous. But you can still write letters and send stuff by post. Go into a shop and not buy something online. I try and keep them reminded of that. You've got to monitor [internet use], but it's very much putting a thumb in the dam of technology. It's inevitable, you can't keep them away from it. Anyway, they're not at that stage yet but I'll have to make that decision when that time comes. It's frightening, but it's inexorable. You just have to be smart."
[From The Independent]
Most parents will get what Cillian's saying about his kids being "digital natives." All of our children are better at it then we are. They're usually educating their own grandparents on how to use a cell phone, right? I try to explain to my daughter that writing a research paper used to involve going to a brick-and-mortar library. With a card catalog! And microfiche! She looked at me like I was speaking a foreign language.
Cillian's take on weight loss for a movie is similar to Jennifer Lawrence's refusal to ever go that far for a part. I doubt his words will have as big a splash as hers, but the sentiment is the same. Cillian was throwing no shade at Matthew & Jared at all. He simply refuses to ever put his body though such misery again. I understand – he looked really unhealthy in these on-set pictures.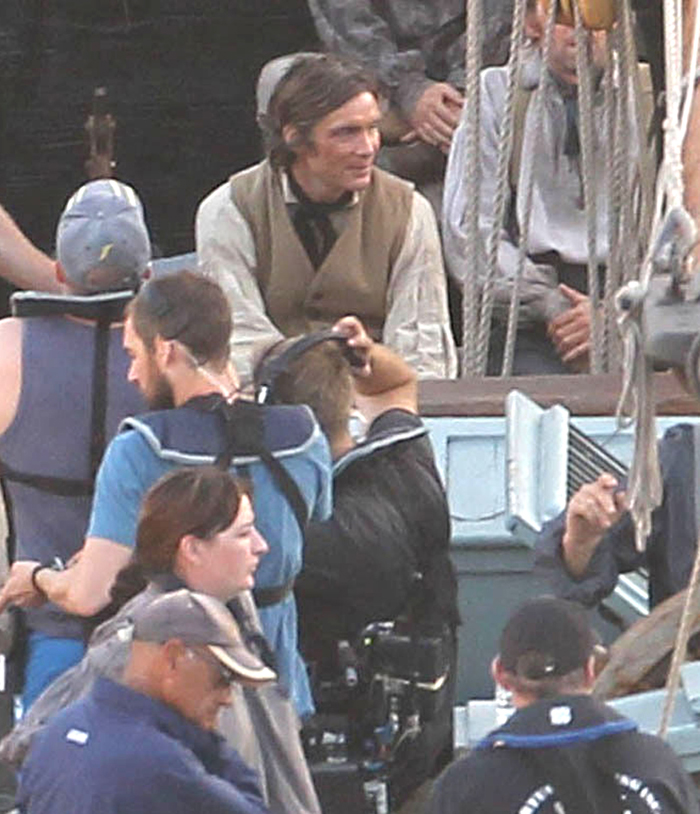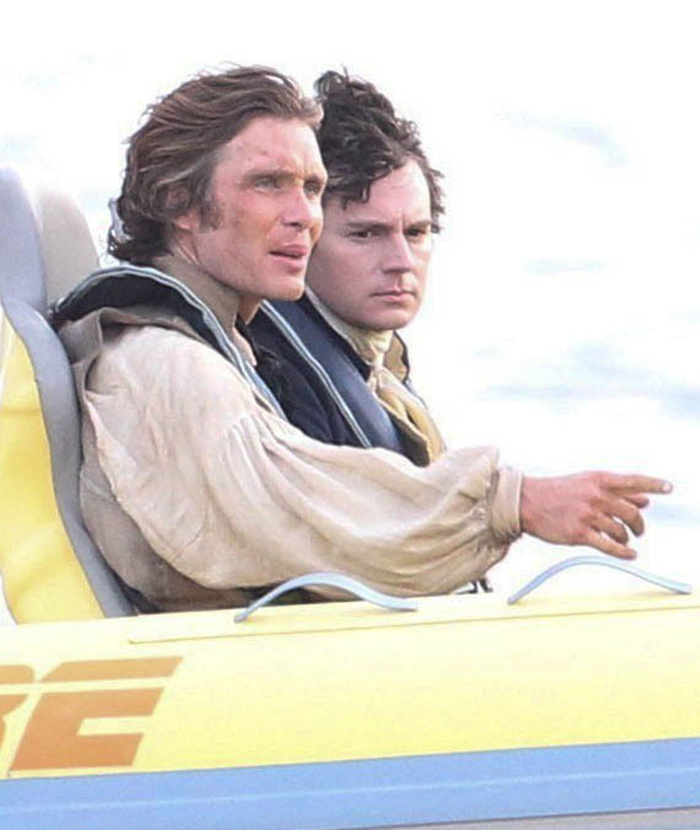 Photos courtesy of Fame/Flynet & WENN