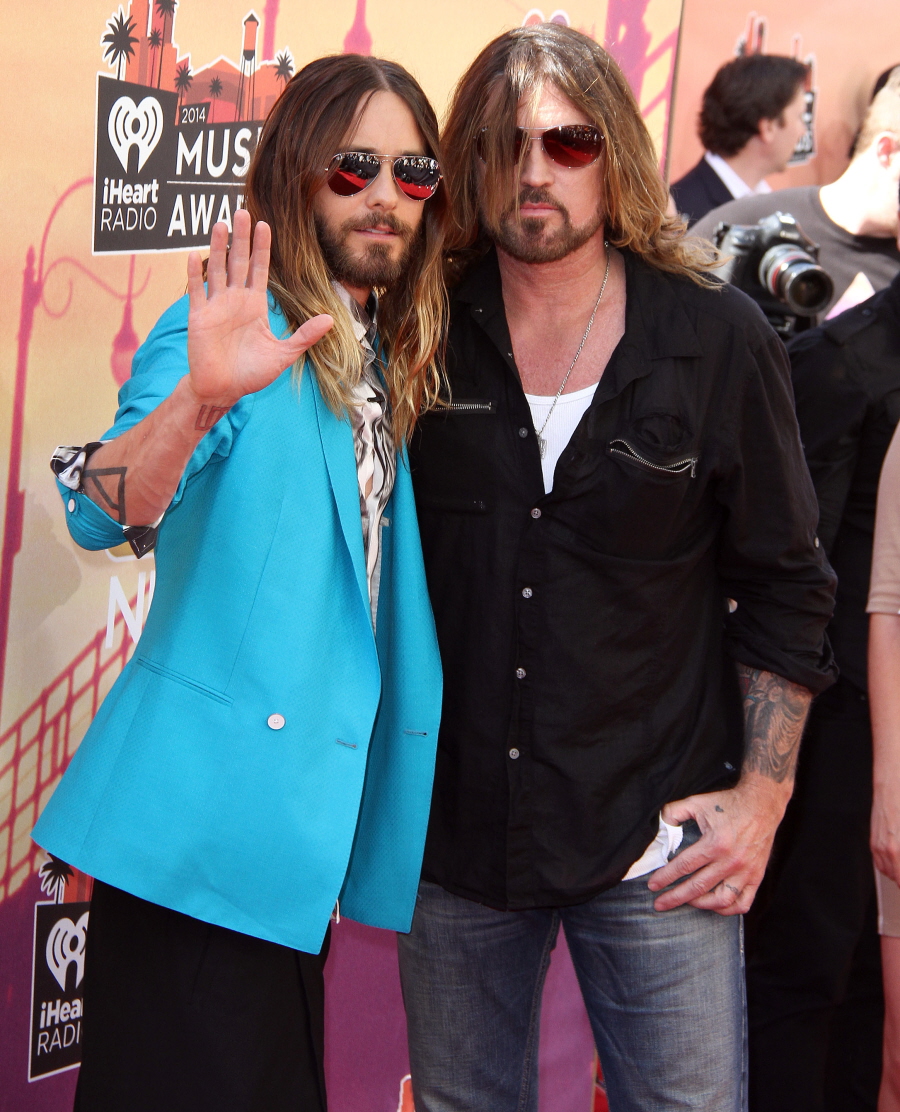 Here are some photos from last night's iHeartRadio Music Awards in LA. I don't want to oversell this meeting of the minds, but a skirt-wearing Jared Leto posed on the red carpet with Billy Ray "The Mullet" Cyrus. Only Billy Ray didn't have a mullet last night… he had a blowout!!! Seriously, it's a Hair War between Jared and Billy Ray. Who had the better hair? And how do Hipster Jesus and Country Jesus know each other?!
As for Jared's skirted look, here's the breakdown: the blazer was Ferragamo (and that seriously might be a lady's blazer?), the shirt is Etro and the skirt-pants (it's all one thing?) are Skingraft. Then he added Vans and Ray Bans. What's the style verdict? Try hard or hipster-cool?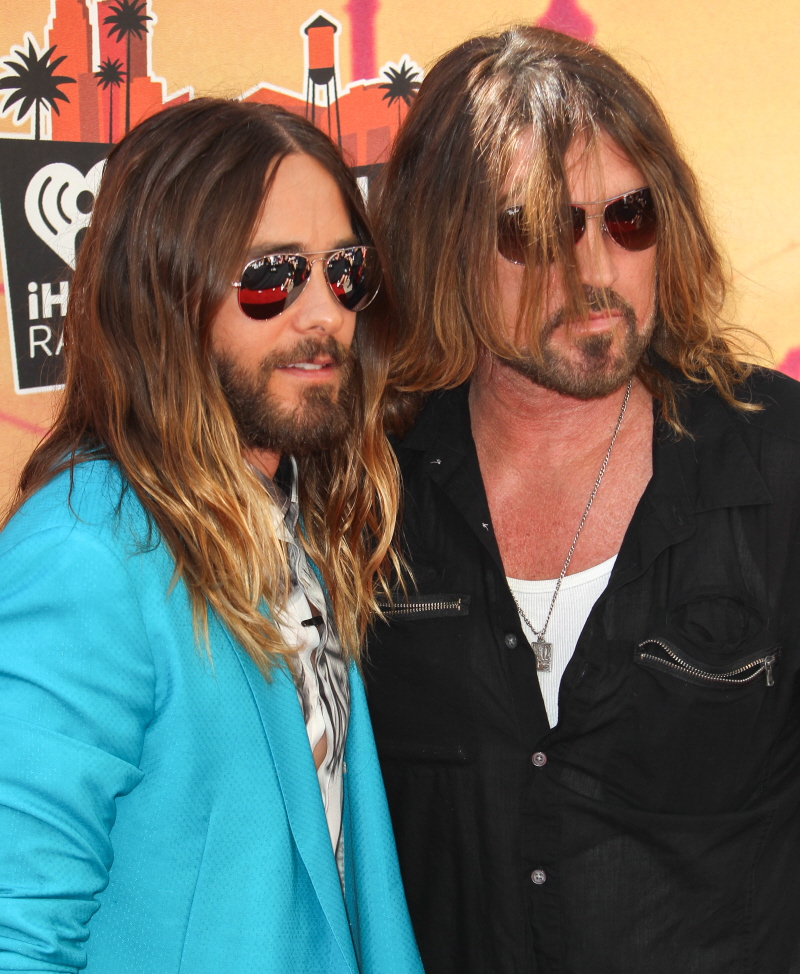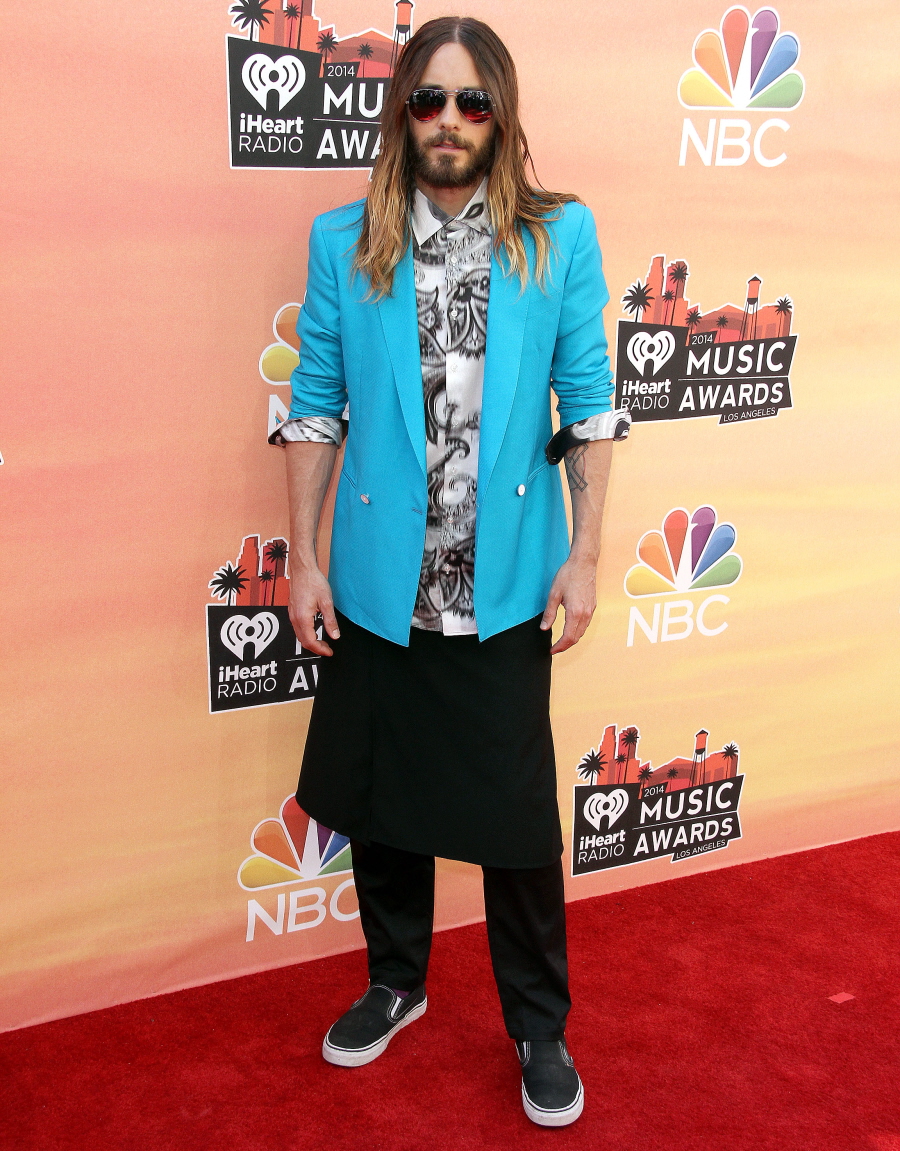 Joe Manganiello was there too… I can't help it, this guy looks like a predator to me. Gross.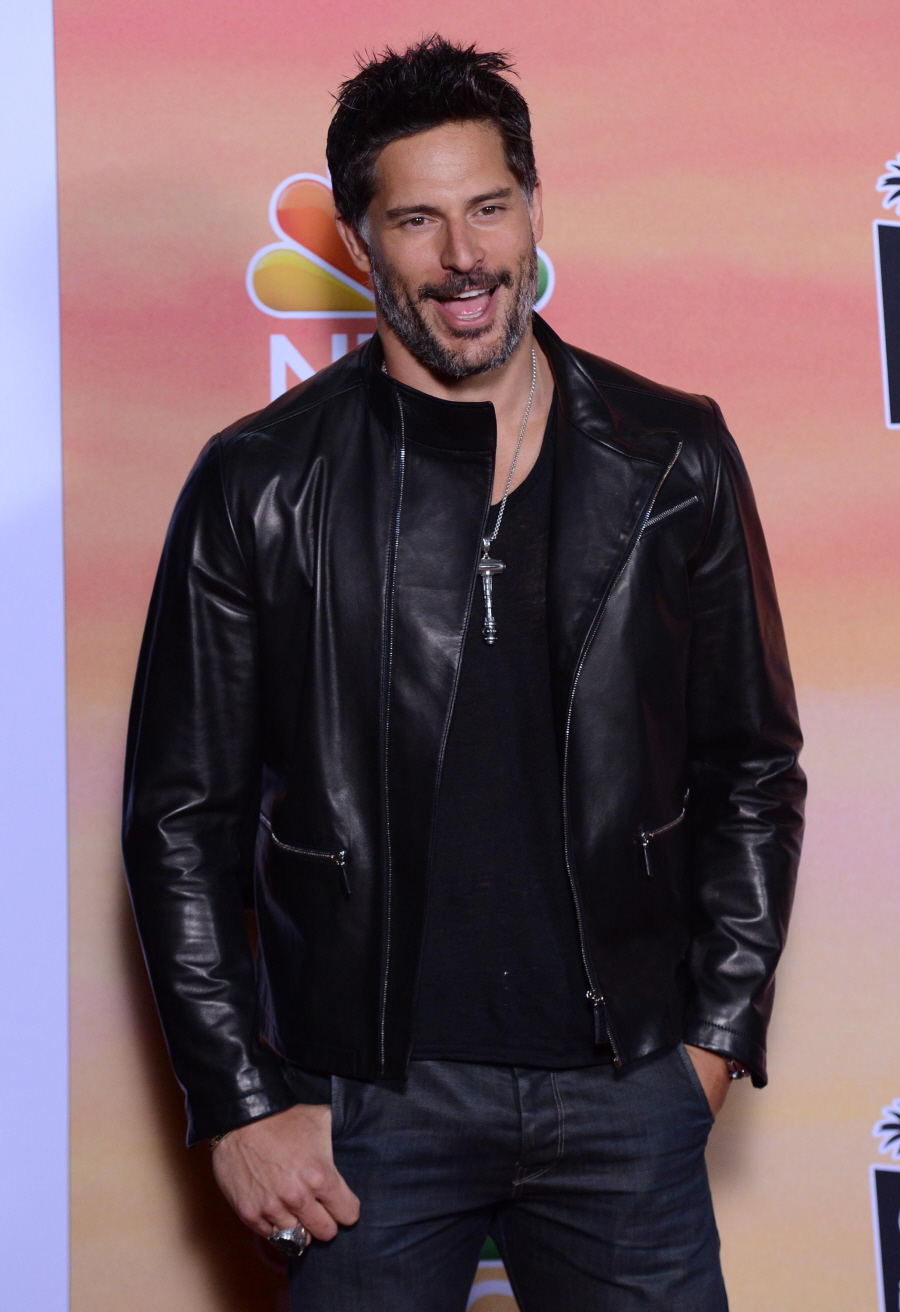 And finally, here's Adam Lambert, sporting a sort of retro Don Johnson look. What's with the blond hair? I'm not into it.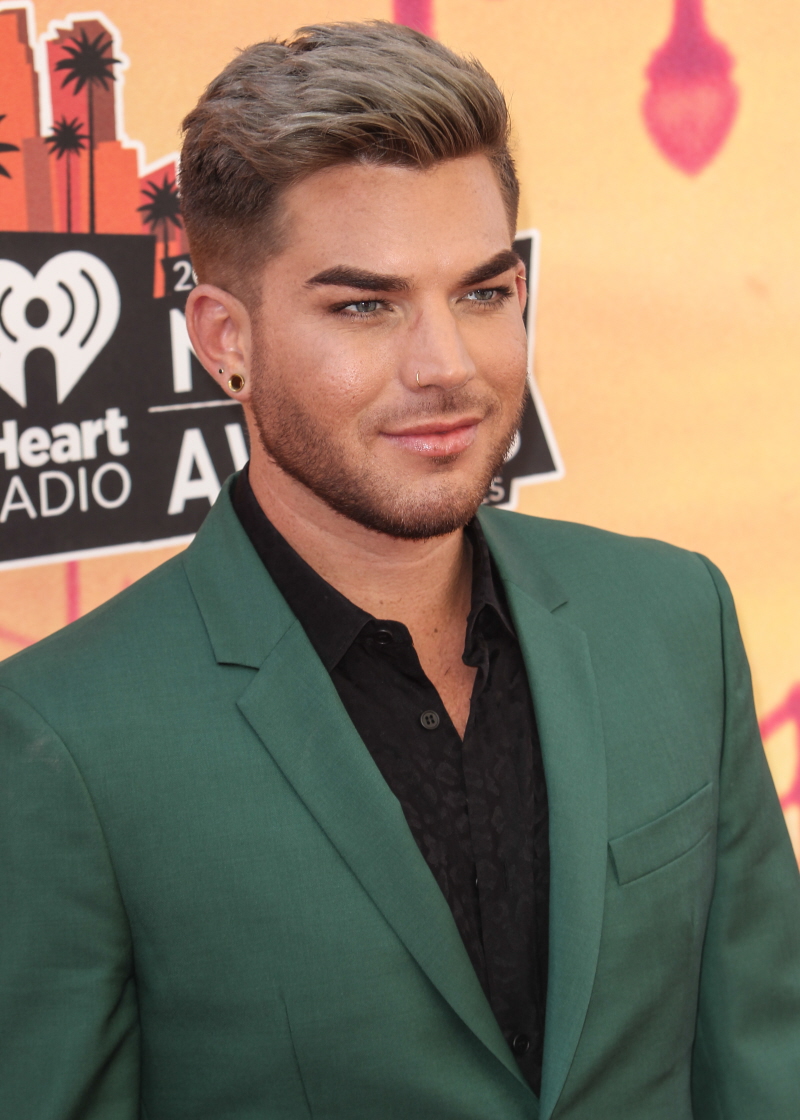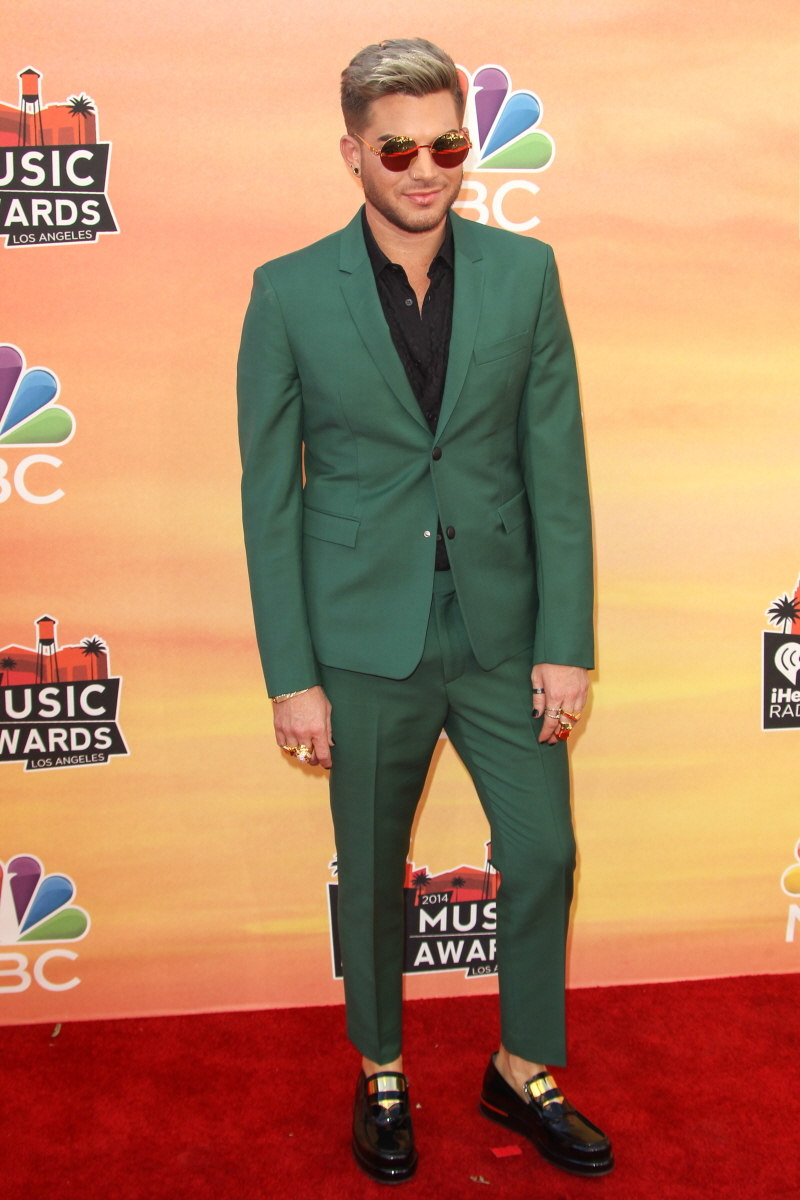 Photos courtesy of WENN, Fame/Flynet.