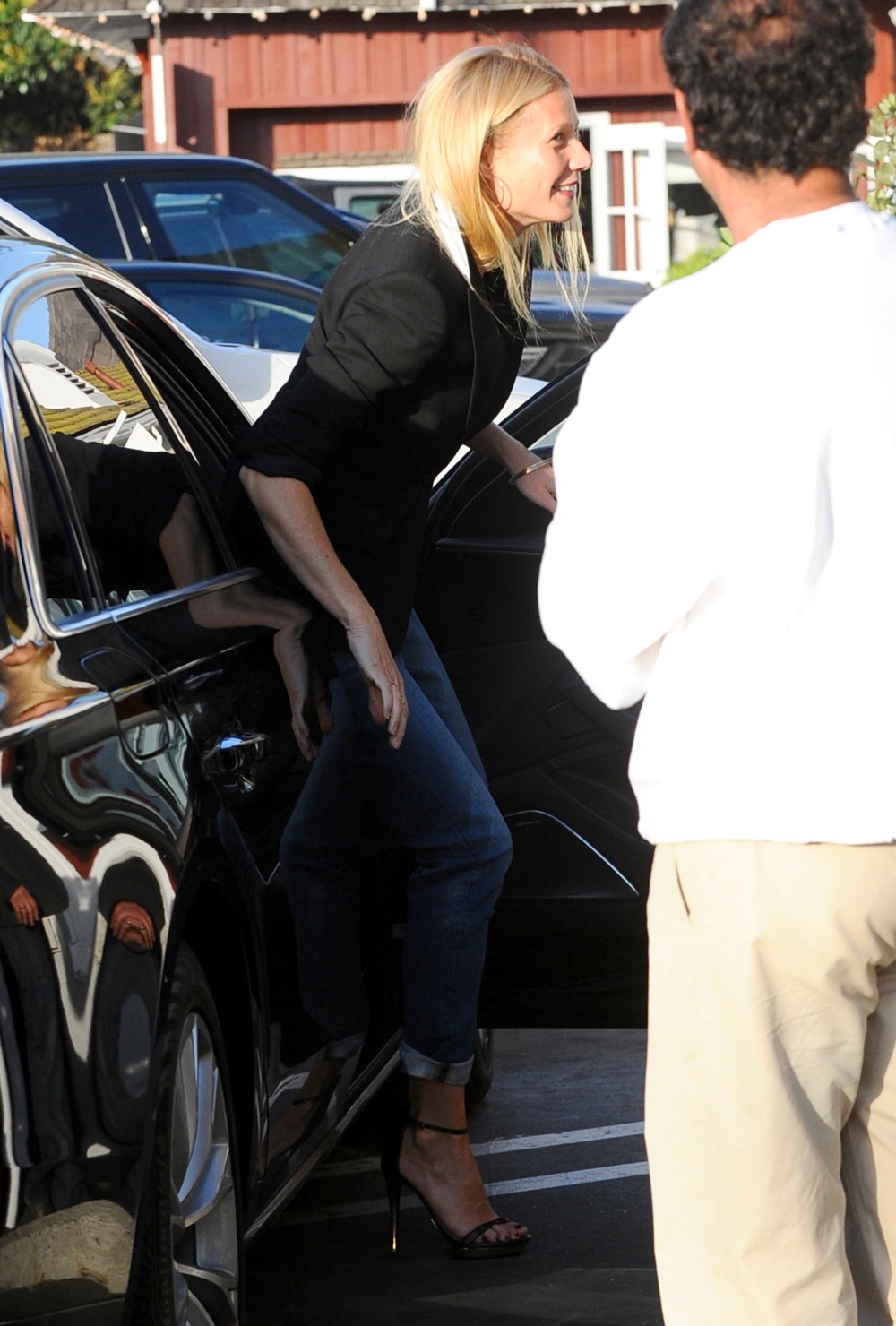 Gwyneth Paltrow kept her word about not attending this year's Met Gala after she complained so loudly last year about the infiltration of the peasant class. So what did Goop do while all of her friends were hanging out in NYC? She was in Santa Monica, at a beachside "holistic healing center for a vitamin IV drip." Classic. Goop would rather be injected with vitamins (as opposed to consuming them through peasant food) than go to the stupid Met Gala.
Anyway, these are some photos of Goop at the "grand opening party" for her GOOP pop-up shop at the Brentwood Country Mart. A writer for The Daily Beast went the first day of the shop, and the write-up is a good run-down of what to expect from a GOOP pop-up. An excerpt:
There were, of course, her two books—It's All Good and My Father's Daughter—stacked strategically around the room. There was also a lot of the supremely "tasteful" product that's already available at Goop.com: $200 Frame jeans, $150 Khadi cloth blankets, $10 balls of cooking twine. There was even a row of four handkerchiefs that had been monogrammed, over and over again, with a familiar set of initials: a lowercase "gp"; a script "GP,"; "GMP" in two handsome variations.

In case you're wondering, Paltrow's middle name is Kate. The M is for Martin.

But what really made the Goop Pop-Up such a special place—for good or ill, depending on your view of Gwyneth's peculiar power—was what the clerk called the "one of a kind stuff we've sourced from around the world."

Stuff like a $345 key-shaped brass bottle opener by Viennese modernist designer Carl Aubock. And an $825 silver Walker & Hall Sheffield ice bucket. And a giant, fluffy $265 Icelandic shearling pillow. And a $1,750 marble-and-steel side table. And a vintage 1980s Christian Dior leather backgammon set—only $2,350!
Is this Goop's version of a peasanty flea market? I think it might be. It feels like this is Gwyneth's version of "de-cluttering" some of her massive estates following her split with Chris. And instead of selling the stuff to an auction house or donating it to someone needy (perchance someone middle class), she decided to do a pop-up store. Bless her heart.
Entertainment Weekly has a rundown too, and they point out that a few items were actually "cheap" in Goop terms. $18 lip conditioner. A $79 zip-up jacket. HOW GAUCHE.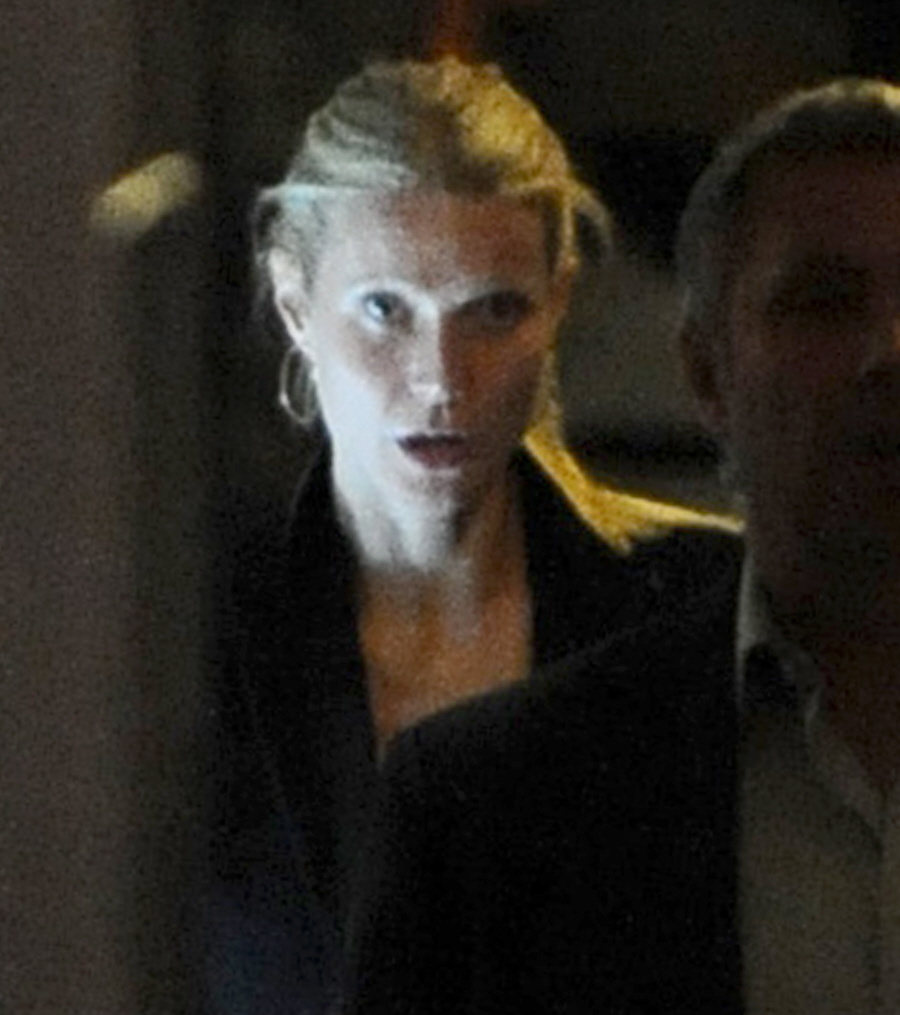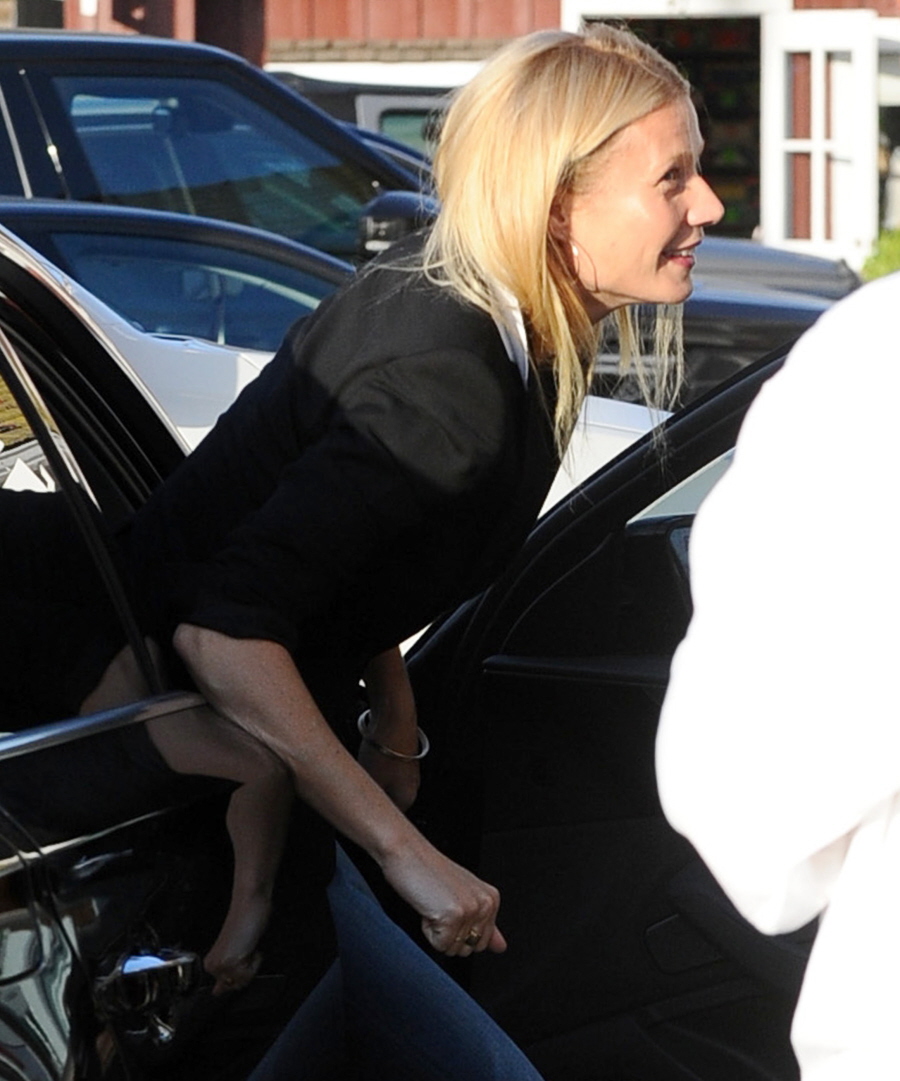 Photos courtesy of Fame/Flynet.