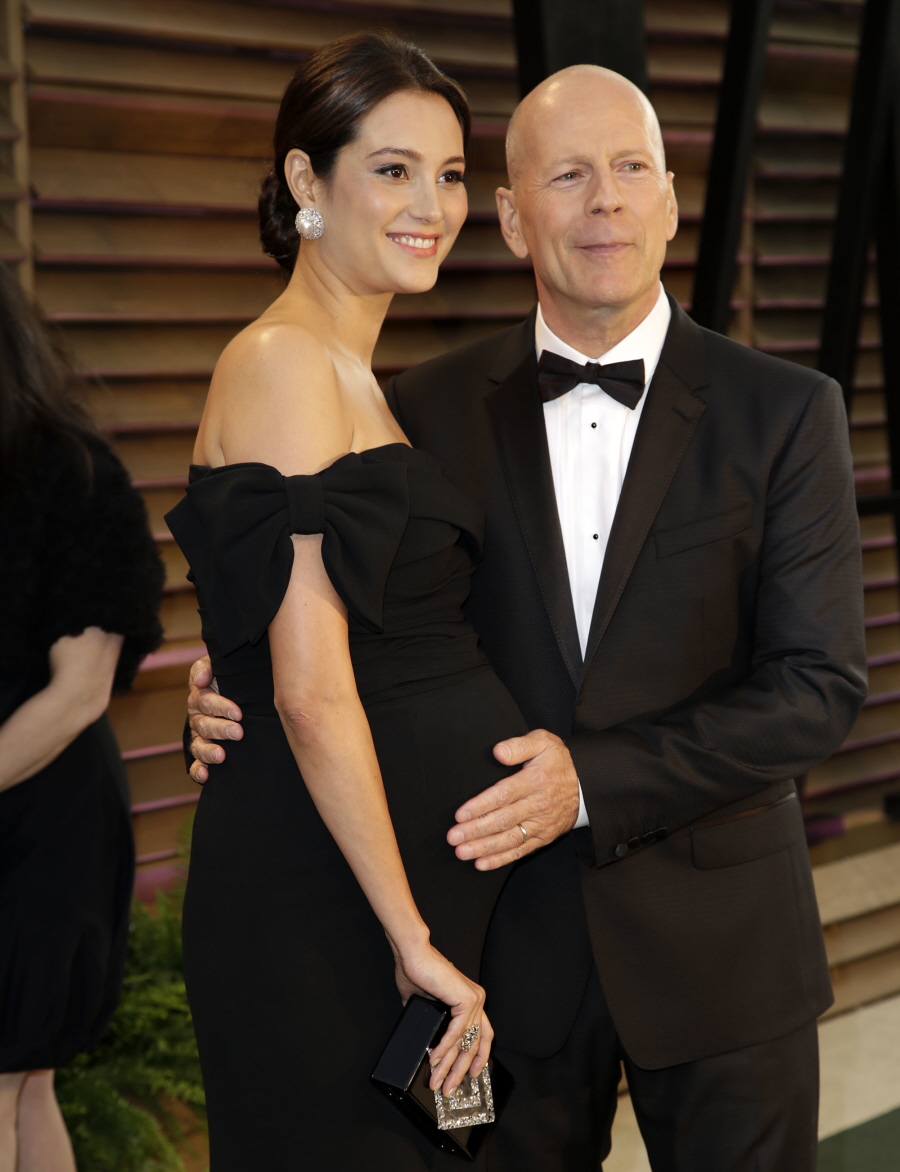 If I was someone around Demi Moore right now, I would silently pour her a stiff drink and a tissue. Not only is Demi's last ex-husband expecting a baby with his young fiancée, but Demi's second ex-husband just welcomed his fifth child. And it's another girl! Yes, Bruce Willis and his wife Emma Heming have welcomed their second girl (together), and Bruce's fifth daughter overall. We have a name too: Evelyn Penn Willis.
Bruce's baby joy! Bruce Willis and his wife Emma Heming-Willis have welcomed their second daughter together, Us Weekly can confirm. The model, 35, gave birth in Los Angeles on Monday, May 5. Baby Evelyn Penn Willis weighed in at 8lbs, 10oz. Both mom and baby are said to be healthy and doing beautifully.

Us exclusively broke news back in December 2013 that the couple were expecting another bundle of joy. Heming-Willis, who tied the knot with the Die Hard actor, 59, in 2009, debuted her growing belly while shopping at a local farmer's market in L.A. that month. The pair are already parents to daughter Mabel, 24 months.

He's "very present and amazing with Mabel," an insider told Us of Willis at the time. While the second-time mom is "very devoted" and "supportive of him, so when he needs to work she steps up her mommy game."
What are the thoughts on the name? I like the name Evelyn. Evelyn Penn sounds classy, like a bold, upper class suffragette from the early 1900s. Maybe they'll call her Eve Willis? And for a nickname, it will be Evie? Cute.
For those of you keeping track at home, Bruce Willis is father to: Rumer, 25, Scout, 22, Tallulah, 19, and now Mabel, 2, and Evelyn, 3 days old. What are the chances of a man having FIVE GIRLS with two different baby mamas? Anyway, I'm including some recent pics of Bruce, Emma and Mabel out and about a few months ago – I don't think I've ever really looked at Mabel's face. She's a pretty little girl! And she takes after her mom. I kind of think the Heming-Willis girls might be spared the Willis-face genes.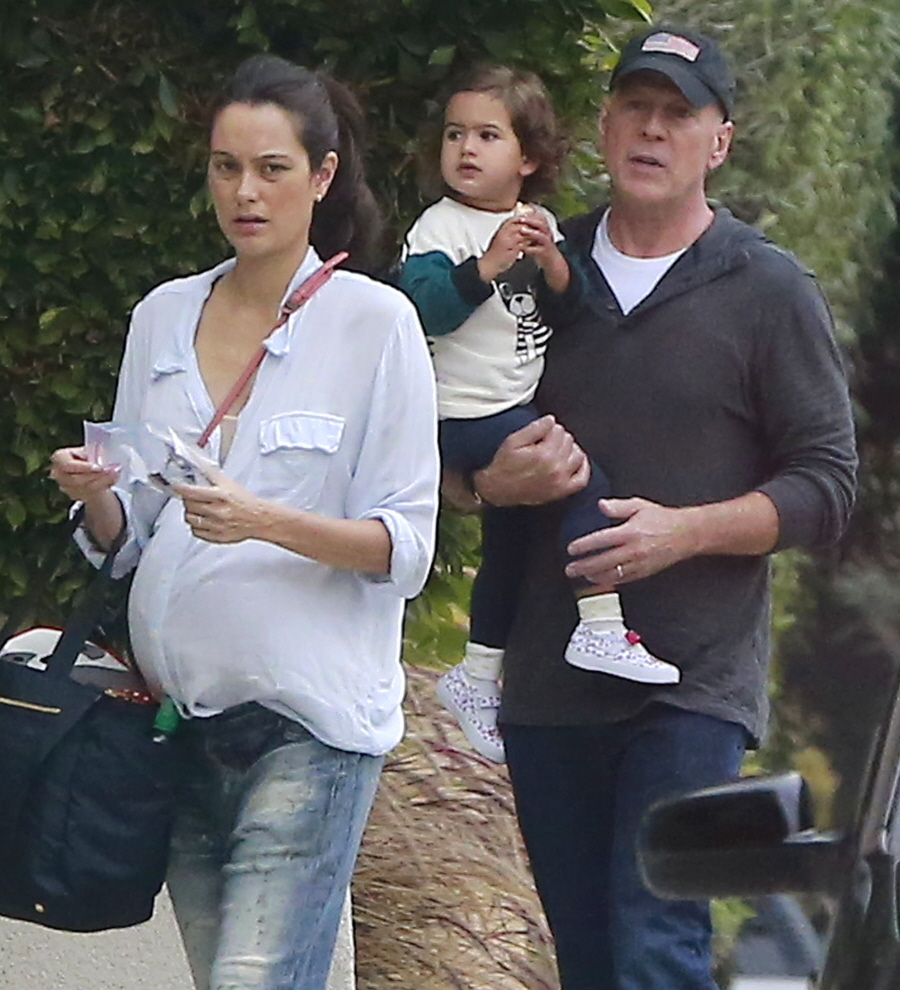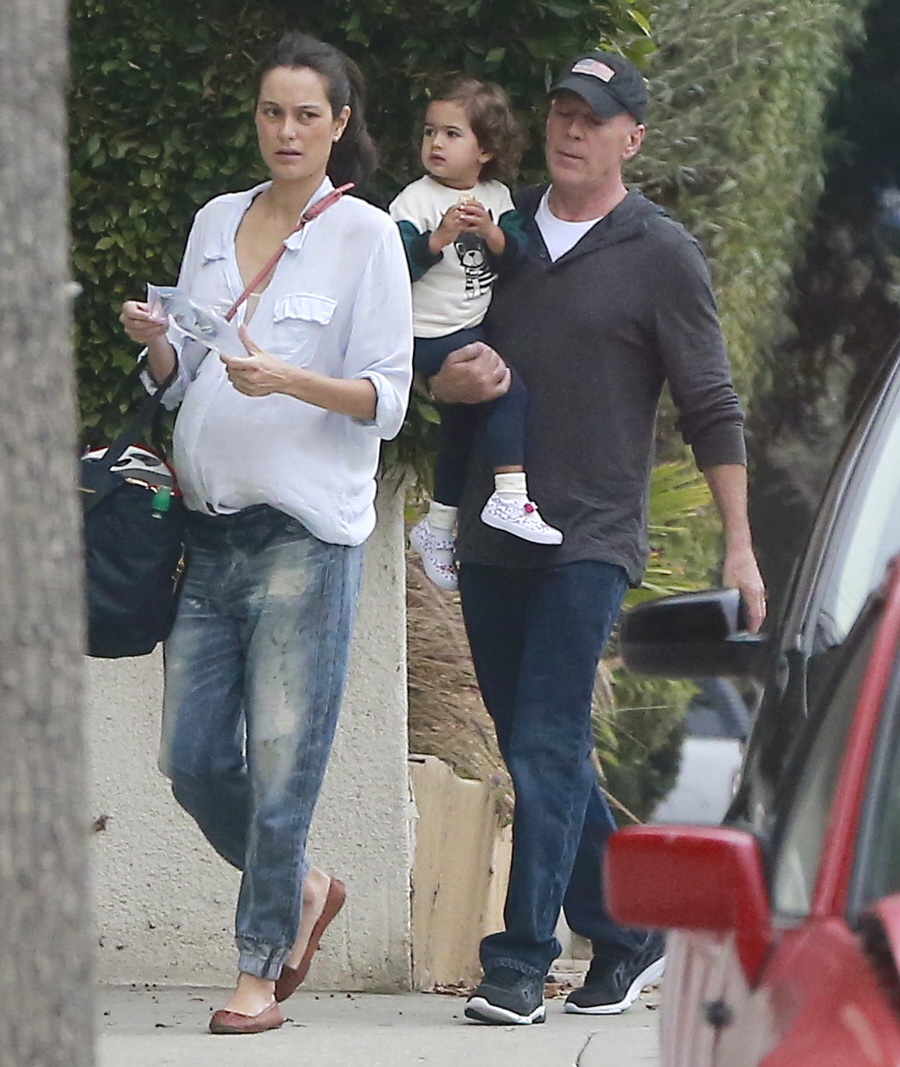 Photos courtesy of Instagram, WENN & Fame/Flynet.