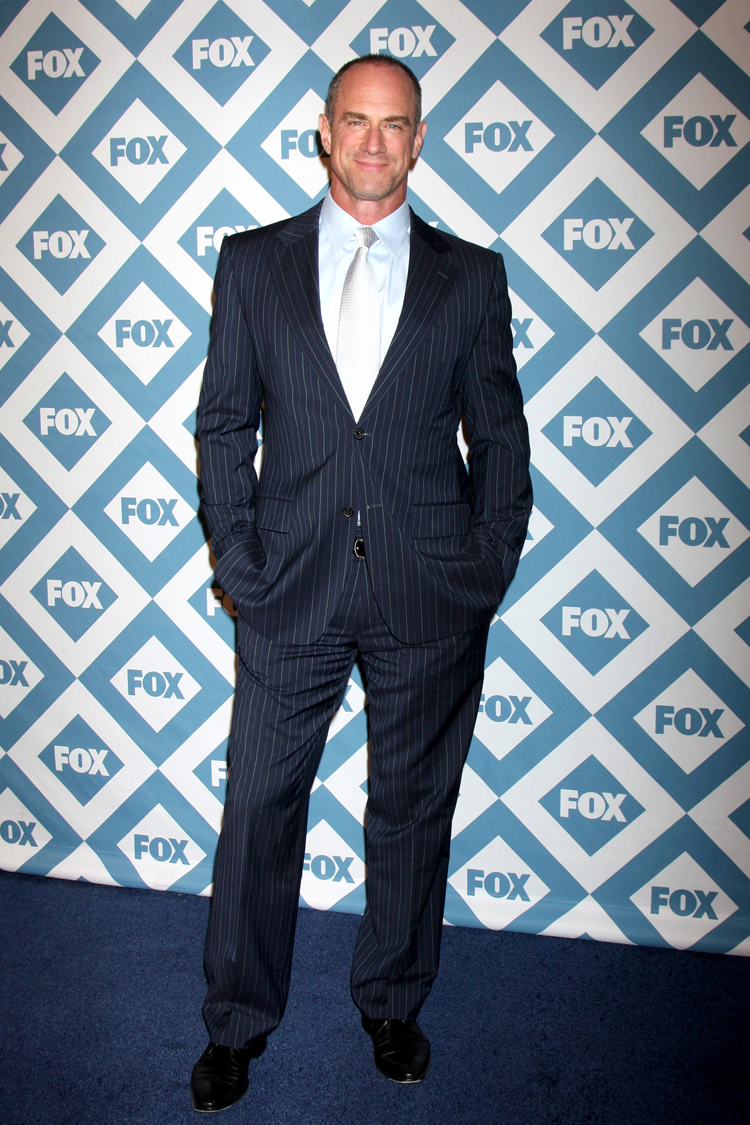 I've been on the lookout for possible Chris Meloni stories ever since his new show, Surviving Jack, hit the airwaves a few months ago. The good news? There's finally an interview worth discussing. The bad? The show just got cancelled. Booo.
When I first heard about Meloni doing a tv sitcom, I was skeptical. I'm used to gawking at Meloni on Law & Order: SVU reruns. He's done comedy before though. He's also well known for his role on Oz. No matter what, Meloni will always be Det. Elliot Stabler to me. Maybe he'll return to SVU now that his new tv gig has become the victim of bad scheduling. A girl can dream.
Before the bad news dropped, Meloni paid a visit to Conan O'Brien. He didn't bring up the subject of his cute little rear. Conan started talking about it. I guess there was a national vote on primetime derrieres, and Meloni came out on top. He tweeted about his victory with much pride. Conan roasted Meloni about his tweets. Which is both funny and fitting. The man has a spectacular physique. If you haven't seen it, well, the photos are out there.
Here's a clip of Meloni talking about how dudes at the gym like to stand close to him in the shower and lather up. Meloni says his best asset is "a little genetic," but he works to keep it in prime shape: "I know at some point it's going to fall, so I might as well keep Father Time at bay." BAM.
I hope you didn't pay too much attention to what Meloni was wearing during this interview. That would destroy the fantasy. He seems to have a good sense of humor about his gym issue, but I think most people who had that problem would stop showering at the gym. Or find a gym that has individual shower stalls, you know? Creeps are everywhere.
I used this story as an excuse to find lots of Meloni photos. Scroll down for Mariska Hargitay in leather pants! #ElliotStablerForever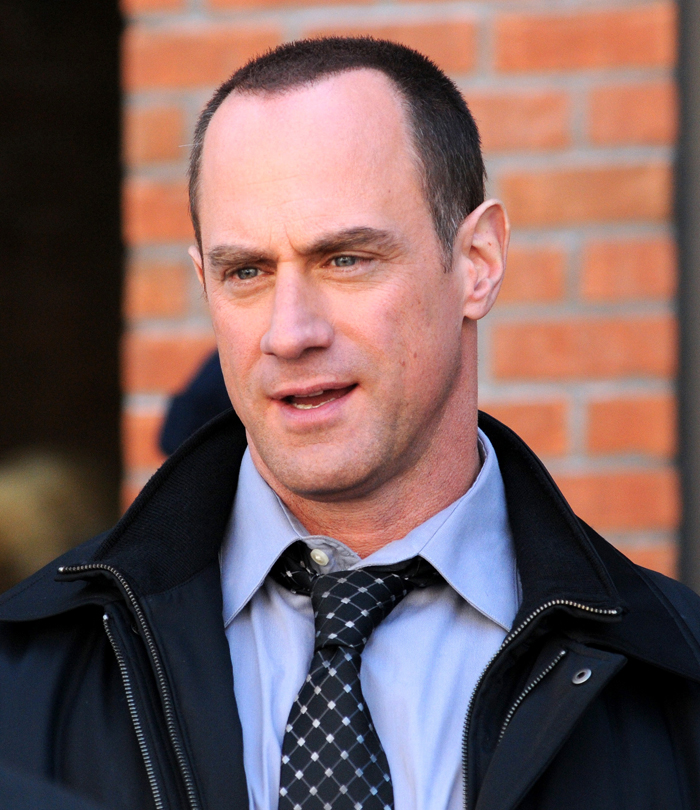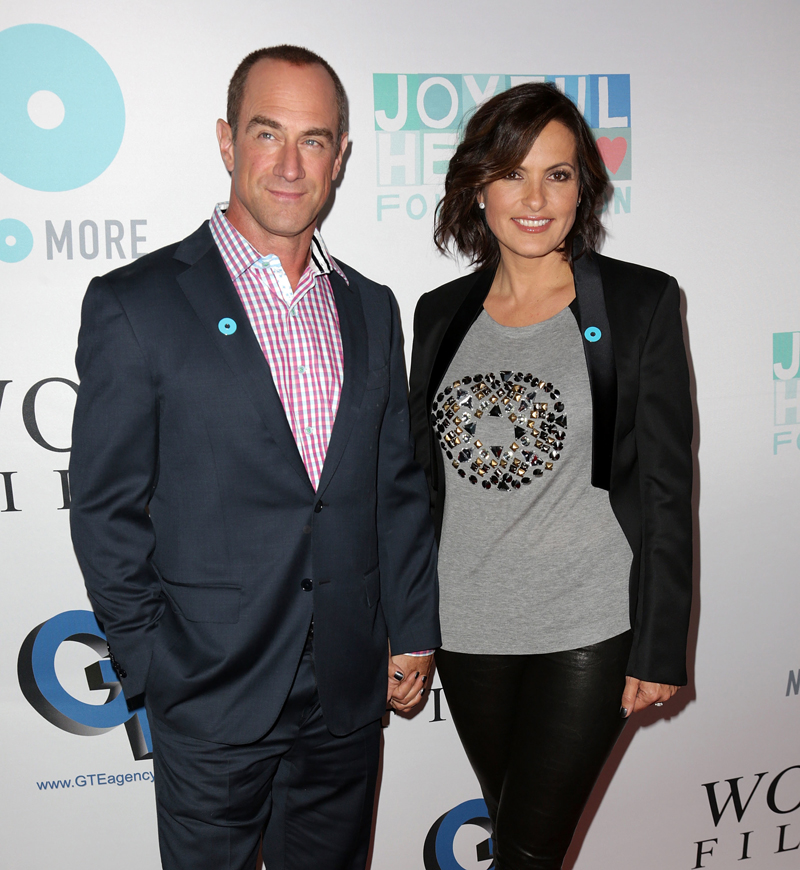 Photos courtesy of WENN