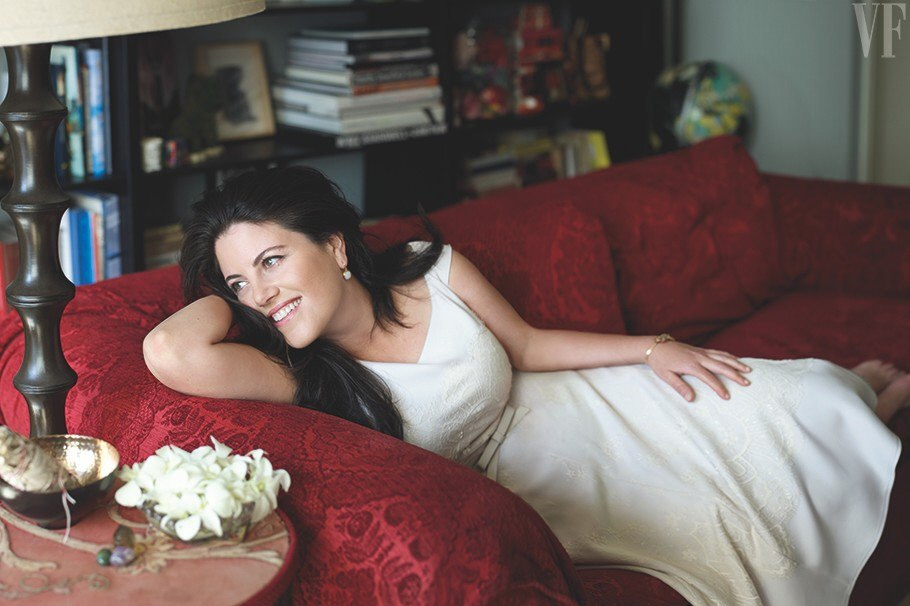 Yesterday, I covered the first excerpts from Monica Lewinsky's Vanity Fair essay in the June issue. I actually enjoyed all of the conspiracies that flourished in that post, and it seems like the conspiracies are flourishing on cable news as well, which is pretty typical with all thing Clinton or Clinton-adjacent. The thing is, Monica hasn't been Clinton-adjacent in more than fifteen years. And yet it's what defines her. So, again, poor Monica. Anyway, VF released the full Mark Seliger photoshoot and complete essay to iPad users, etc, so we have more excerpts from the essay (on newsstands May 13th). Here you go:
Monica's mixed feelings about Hillary Clinton's second presidential run: "When I hear of Hillary's prospective candidacy, I cannot help but fear the next wave of paparazzi…Like many Americans, I've been thinking about Hillary Clinton. What might happen, I've wondered, if she does run in 2016. And what if she wins — and then wins a second term? But when I think about these matters, there's a dimension at play for me other than just the fact that we might finally have a women in the White House."

Where is she now? In addition to "paparazzi," Lewinsky also is wary of "the next wave of 'where is she now?' stories, the next reference to me in Fox News coverage of the primaries. I've begun to find it debilitating to plot out the cycle of my life based, to some degree, on the political calendar. For me, it's a scenario in which the personal and political are impossible to separate."

Gun-shy: "And recently I've found myself gun-shy yet again, fearful of 'becoming an issue' should she decide to ramp up her campaign. But should I put my life on hold for another 8 to 10 years?" Lewinsky asked. But she added that it was time to stop "tiptoeing around my past — and other people's futures. I am determined to have a different ending to my story. I've decided, finally, to stick my head above the parapet so that I can take back my narrative and give a purpose to my past. (What this will cost me, I will soon find out.)"

Being called a "narcissistic loony toon" by Hillary: "If that's the worst thing she said, I should be so lucky… Yes, I get it. Hillary Clinton wanted it on record that she was lashing out at her husband's mistress. She may have faulted her husband for being inappropriate, but I find her impulse to blame the Woman — not only me, but herself — troubling." She continued, "Mrs. Clinton, I read, had supposedly confided to Blair that, in part, she blamed herself for her husband's affair (by being emotionally neglectful) and seemed to forgive him. Although she regarded Bill as having engaged in 'gross inappropriate behavior,' the affair was, nonetheless, 'consensual (was not a power relationship).'"

Looking back: "I look back now, shake my head in disbelief, and wonder: what was I — what were we — thinking? I would give anything to go back and rewind the tape."

The affair: "At the time — at least from my point of view — it was an authentic connection, with emotional intimacy, frequent visits, plans made, phone calls and gifts exchanged. In my early 20s, I was too young to understand the real life consequences. Unlike the other parties involved, I was so young that I had no established identity to which I could return. If you haven't figured out how you are, it's hard not to accept the horrible image of you created by others," she observes. And also one of frustration "I remained 'stuck' for far too many years."
I take Monica at her word about wanting a mulligan on the whole affair AND her belief that she shared a real connection with Bill Clinton. That's what came across in the Starr Report as well – Monica believed Bill was her boyfriend. And when Bill tossed her aside, she didn't know what to do.
She also confirms "Yes. I date!" – which, again, must be awkward. Can you imagine a dude bringing Monica Lewinsky home to meet his family? Monica also tells a story about applying for a job in 2008, when Hillary was running for president, and being told "There is a 25 percent chance that Mrs. Clinton will be the next president. We would first need a Letter of Indemnification from the Clintons." WTF?
PS… Monica still has the prettiest hair. Her hair is amazing.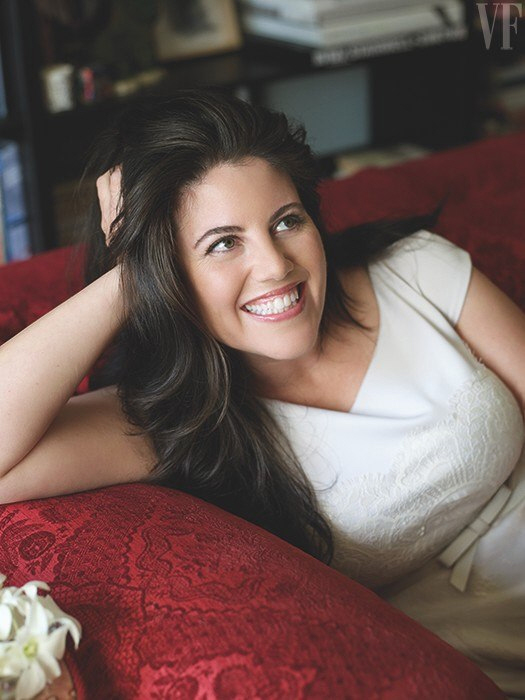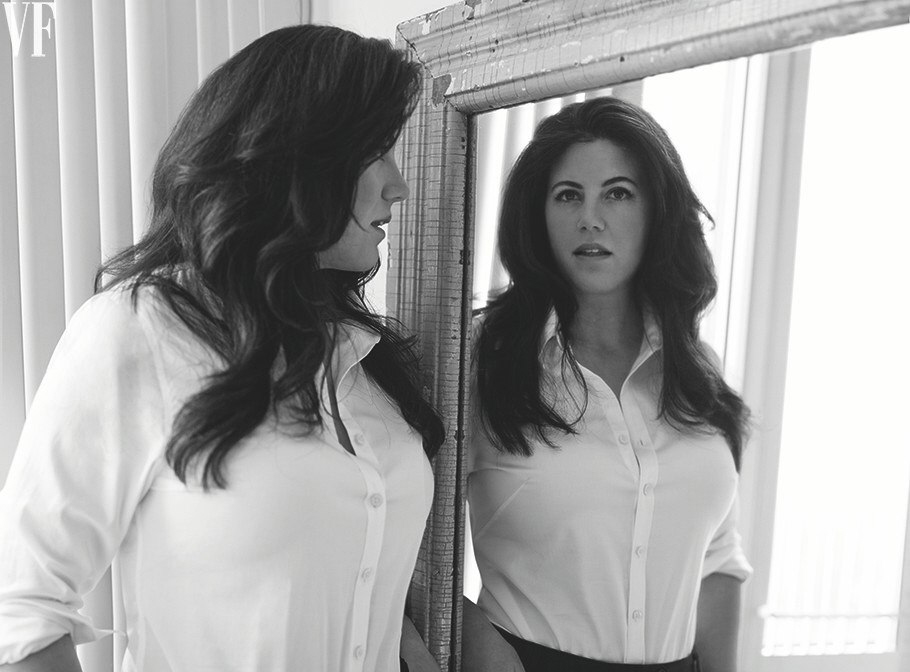 Photos courtesy of Vanity Fair, WENN.