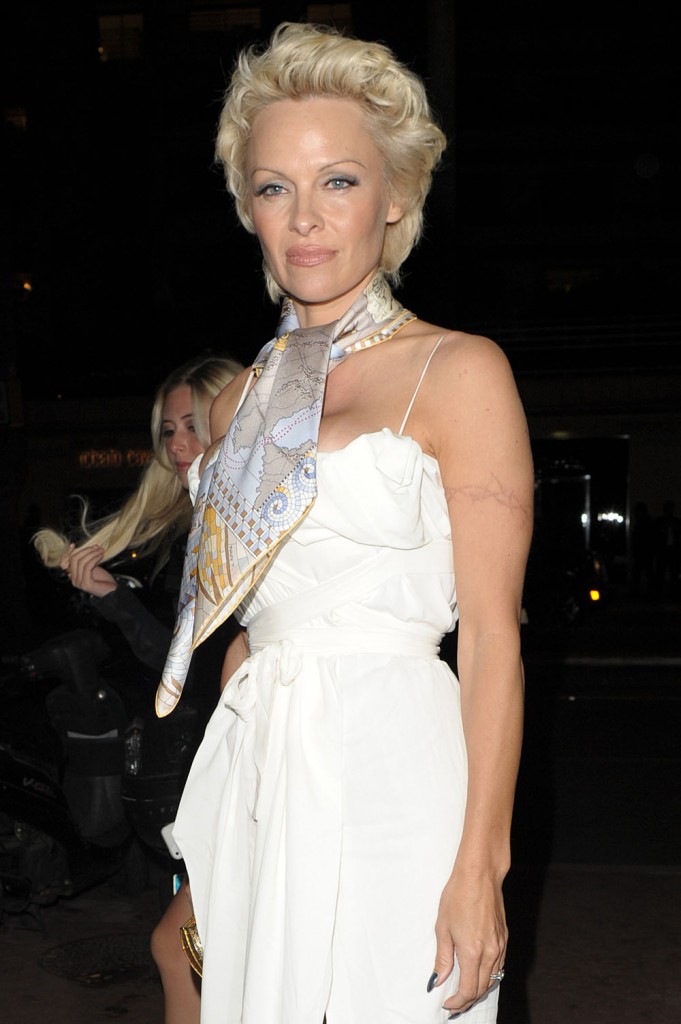 Pamela Anderson was at a fundraising event in Cannes for her animal rights group, the Pamela Anderson Foundation. She gave a speech to the crowd in which she revealed that she was molested at age 6, raped at age 12 and gang raped as a teen, leaving her suicidal. It all sounded horrible. Pamela said that her love of animals helped get her through the tough times.
Addressing the audience at the launch of The Pamela Anderson Foundation, an advocacy for animal rights, the actress surprised the crowd of 200 guests when she took the mic and opened up about her painful past, beginning with being molested as a little girl.

"I did not have an easy childhood. Despite loving parents, I was molested from age six by a female babysitter," Anderson, 46, said at the Cannes Film Festival event, which she attended with husband Rick Salomon, according to The Daily Mail.

Six years later, the former Baywatch star had her first "heterosexual experience" when a board game with an acquaintance turned into a horrific ordeal.

"I went to a friend's boyfriend's house and his older brother decided to teach me backgammon, which led into a back massage, which led into rape," she said. "He was 25 years old and I was 12."

After a boyfriend "decided it would be funny to gang-rape me with six friends," Anderson admitted she "wanted off this earth," reports Radar Online – until her love of animals helped her heal.

"My affinity with animals saved me, they came to me naturally. The trees spoke to me. I wasn't sure why I was alive – a burning question, a quest," she said. "My loyalty remained with the animal kingdom. I vowed to protect them and only them. I prayed to the whales with my feet in the ocean, my only real friends until I had children."

A rep for the star tells PEOPLE: "We're not commenting any further regarding Pam's speech at Cannes."
That's so sad and heartbreaking. I hope that she feels ok now. I hope that the fact that she's talking about it means that she's feeling like she's ready, like she's healed. Pamela's awful story makes me want to protect my child. My heart goes out to her.
You can learn more about Pamela's advocacy work on the website for her foundation and through her twitter and Facebook accounts. She has done a lot of work for charity over the years.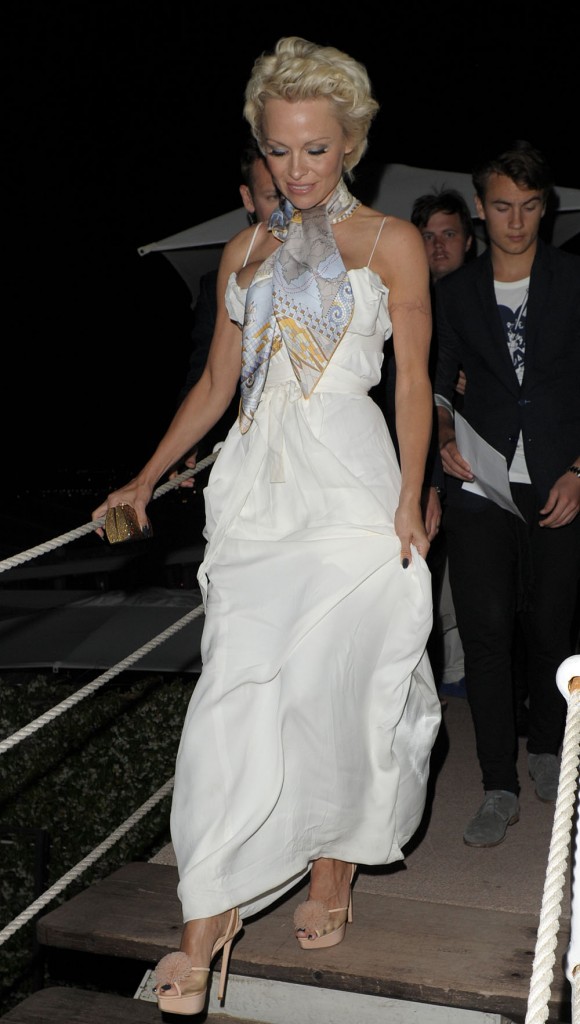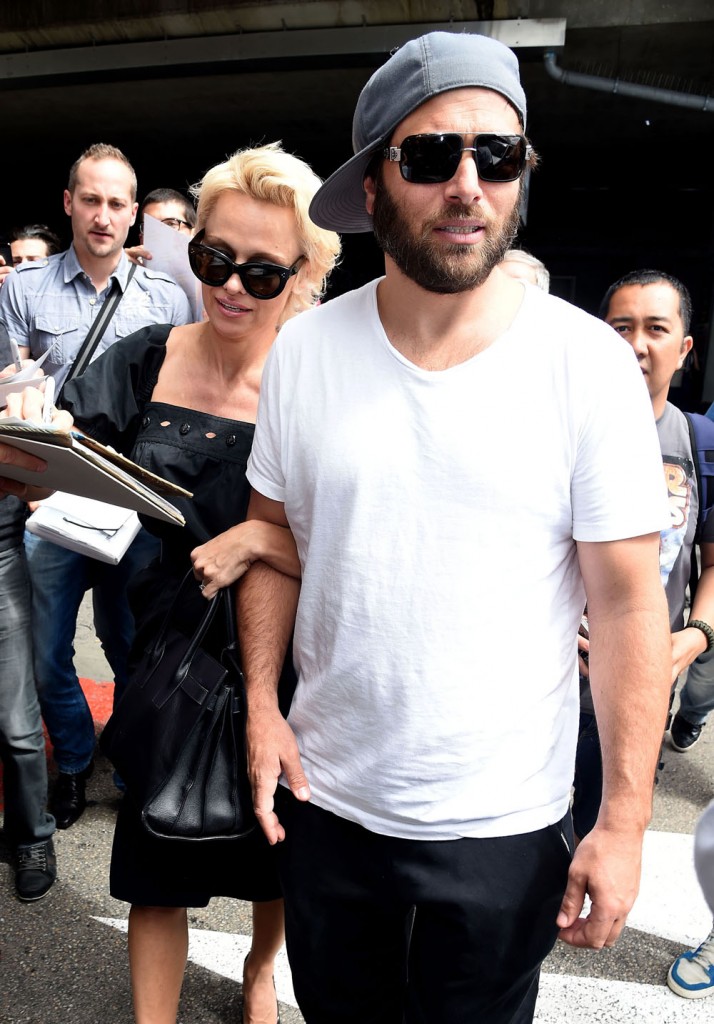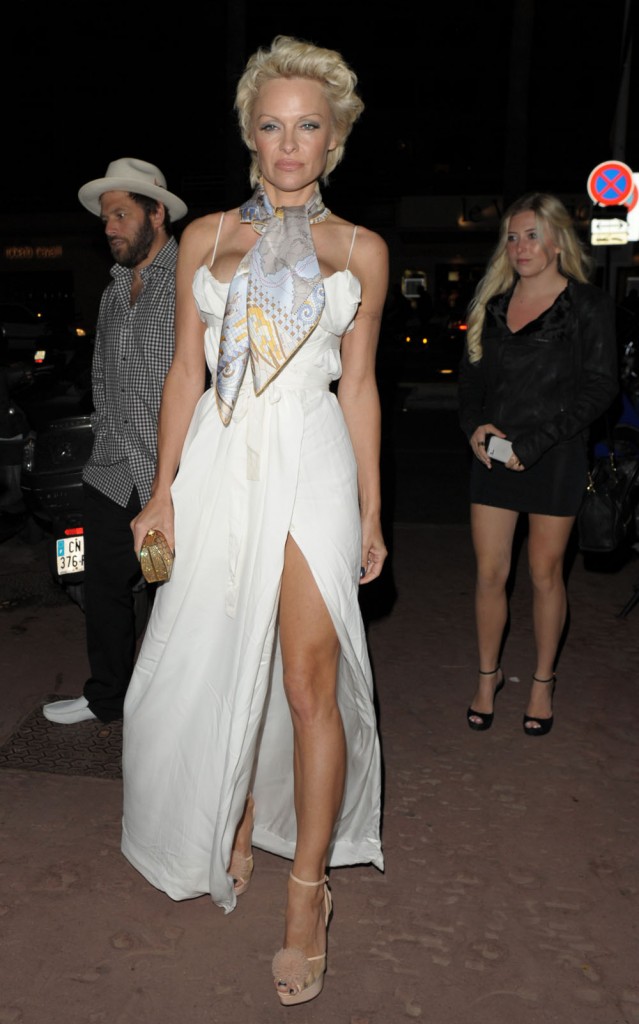 Photo credit: WENN.com