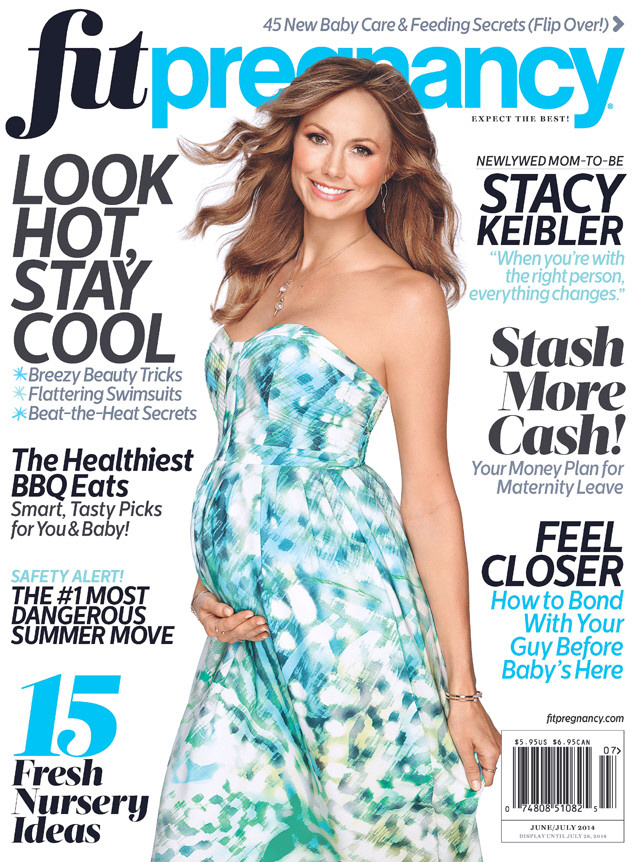 I keep going back and forth on how I feel about Stacy Keibler these days. Part of me is really impressed (and sort of proud) that she's moved on from George Clooney in such spectacular fashion. Within a year of the breakup, Stacy is married and knocked up, which is something that's never happened with Clooney's exes before (except for his ex-wife, who moved on with John Slattery, that lucky bitch). But another part of me is sort of annoyed by Stacy's obviousness. Or is it Clooney's obviousness? It feels like both of them are trying to passive-aggressively steal each other's thunder.
Anyway, Stacy covers the new issue of Fit Pregnancy, and the interview is a lot like her People Magazine marriage announcement: full of exhausting prose about how unbelievably happy she is. Oh, and she's expecting a girl. Did we know that already? I think that's new information. Some highlights:
Her husband changed her mind about babies and marriage: "Before we met, both Jared and I had told our parents we didn't think we'd ever get married or have kids, but when you're with the right person, everything changes. My epiphany happened shortly after Jared and I started dating and, once we both knew, we didn't hesitate — I just knew I was ready and that there's no one else in the world I would want to do this with."

Jared will be a better father than a certain salt-and-pepper film star: "Jared is the most thoughtful, loving, kind person. I couldn't ask for a better father for my children. Our bond is so strong and special and getting pregnant has made it even more so. It's been so much fun preparing to become new parents together."

Her birth plan includes a doula: "I've always been a student at heart and I'm a big advocate for women educating themselves about the birthing process. Some dangerous practices are standard procedures for hospitals, and women don't even realize they have a choice about them. It's so important that you get all the facts and understand your options."

She's not stressed & she's keeping healthy: "I live in the present moment. I can't control how my labor will be, only what's going on today… I haven't felt sick or tired so far — instead, I've had an enthusiastic spark that I've been harnessing through exercise. I've always been conscious of what I put into my body, but now that I'm pregnant I can recognize the positive effects that effort has had."
[From Fit Pregnancy via People]
"I've had an enthusiastic spark that I've been harnessing through exercise" – who talks like this about themselves? I might say that someone else has an "enthusiastic spark" but I would never say that about myself (because I don't – I'm a cynical bitch and I have no spark). Maybe people with enthusiastic sparks are allowed to say it about themselves?
As for the doula stuff… her body, her choice. I didn't have any doubt that Stacy would be one of those natural birth types. It would only be noteworthy to me if she came out and talked about wanting heroin injected into her eyeballs to help with the birthing pain.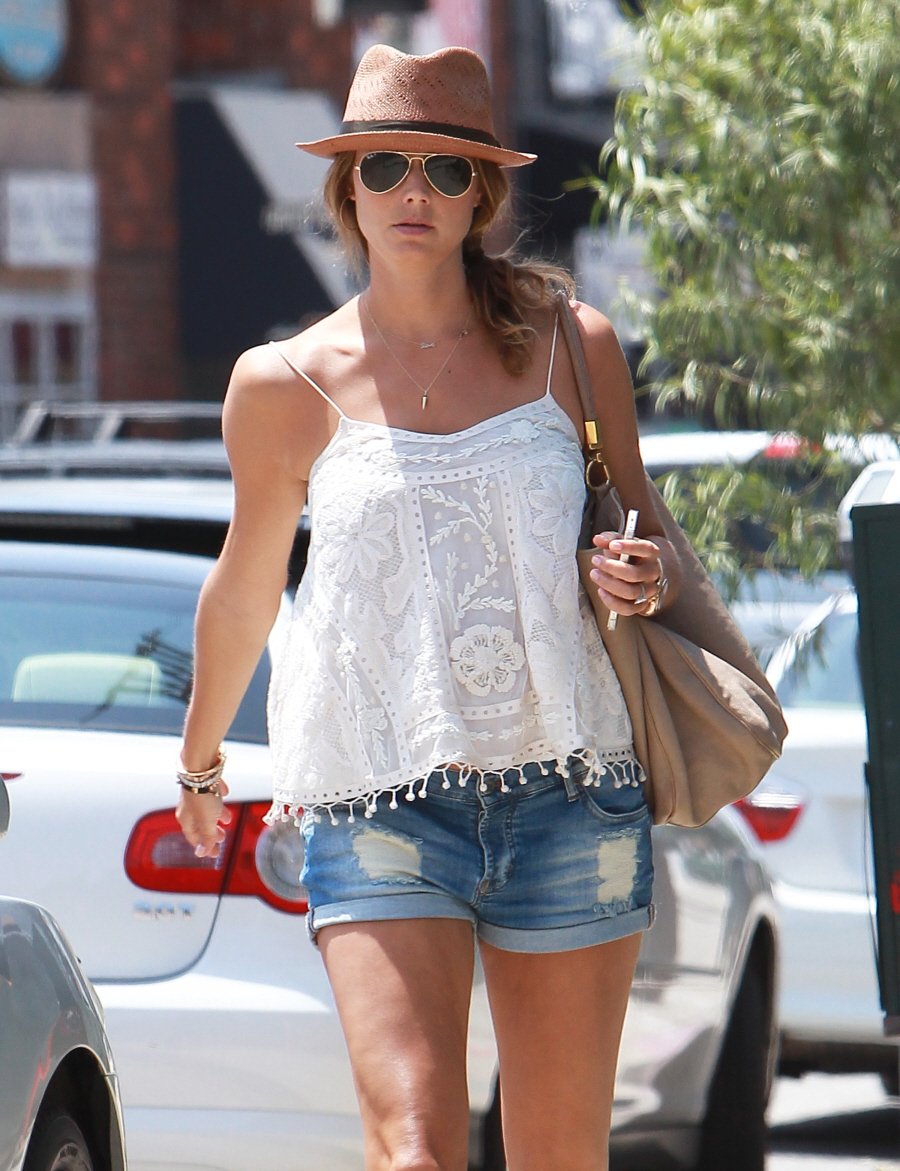 Photos courtesy of Fit Pregnancy & Fame/Flynet.