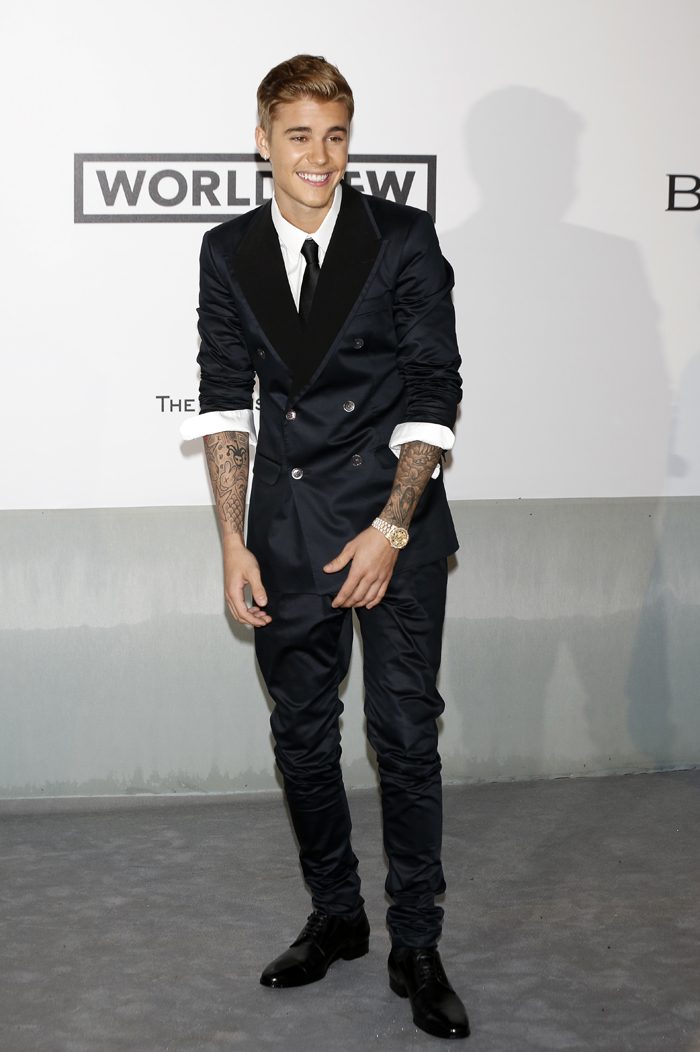 Here are photos of Justin Bieber at last night's Cannes amfAR gala. He looks like a tool in this suit. At first, I thought the sleeves were tailored to look like they were rolled up to show off those douchey tattoos. Nope. Bieber actually rolled up his sleeves and walked the red carpet. We should probably be grateful that he pulled his pants up.
Bieber's been terrorizing Cannes with his shirt off and a poor Tupac imitation. He's also scoring some model tail in the form of Barbara Palvin. I'm vaguely aware of Barbara as a Victoria's Secret model and one of Leonardo DiCaprio's conquests. She also hooked up with Bieber about a year ago. They've hooked up again, but I'm more interested in what Bieber had to say to the paps on the amfAR red carpet:
Justin Bieber has certainly been living it up at the Cannes Film Festival.

The Canadian singer has spent many a night partying at nearby nightclubs (with several stars like Paris Hilton and Busta Rhymes) and most recently was seen on the red carpet at the amfAR gala.

The Biebs strutted his stuff in a perfectly-fitted suit at the annual Cinema Against AIDS charity auction at the Hotel du Cap Eden Roc Thursday evening.

When asked by reporters on the red carpet what made him stop by the star-studded event, he replied, "I'm just here to swag" and stormed off.

The black tie outing comes on the heels of the pop star spending some quality time with his rumored former flame Barbara Palvin.

The 20-year-old singer was seen on Roberto Cavalli's yacht late in the evening with several other famous faces other than the model, including Kellan Lutz, John Travolta and Heidi Klum, but seemed to have his eye set on the brunette beauty.

According to an insider, the Biebs "went straight over" to Palvin and "started chatting and flirting" with her.

"They were clearly really happy to see each other and were smiling, laughing and touching each other's' hair and face," our source tells us.

"She said, 'It's so great to see you!' and had her hand on his back long after they'd hugged each other hello and he was beaming."

Shortly after the pair reunited on the yacht, Bieber left to head to his suite at the Carlton Hotel moments before Palvin left the party.

Our insider tells us that Palvin left the party shortly thereafter and arrived at the luxury hotel to meet up with the Biebs.

"They clearly wanted to continue the party somewhere more private," the onlooker added. "She was blowing kisses at the fans outside and clearly very excited to have met up with Justin again."
[From E! Online]
"I'm just here to swag." That's so Bieber. It's so ridiculous and pompous, but … this kid. He really is a kid. Like so many other celebrities, he's permanently frozen at the age when he became famous.
As for Bieber's new lady love, this is probably just a Cannes fling. The swaggy one loves the attention, and he knows the news will get back to Selena Gomez. There is photographic proof of Barbara rubbing Bieber's face. You can see those pictures here. Ugh. Why do chicks go for Bieber?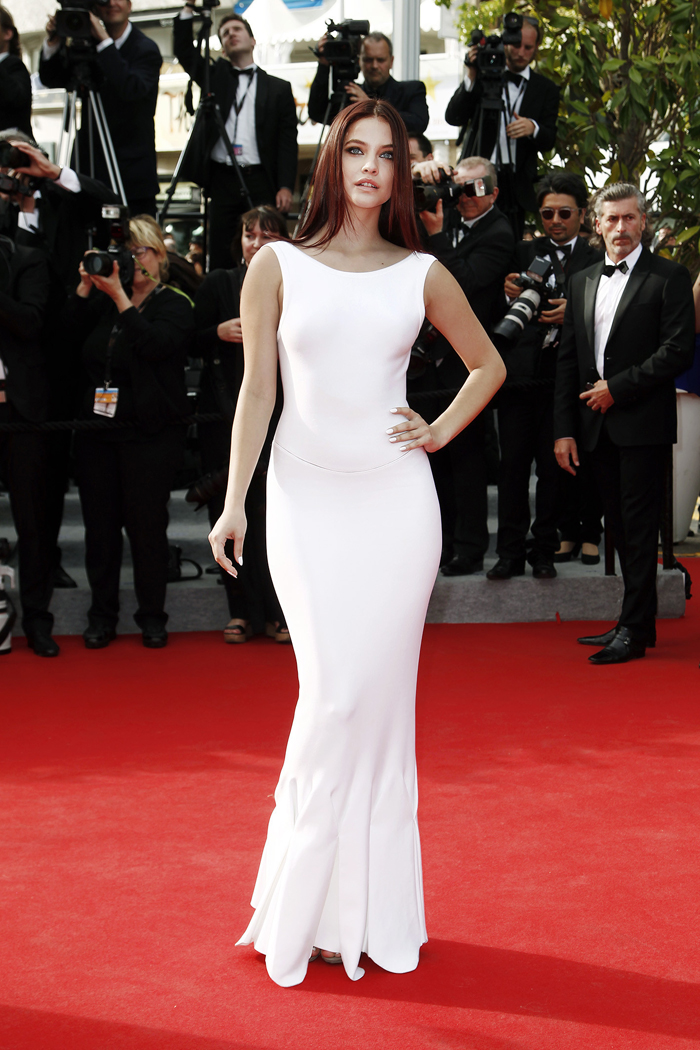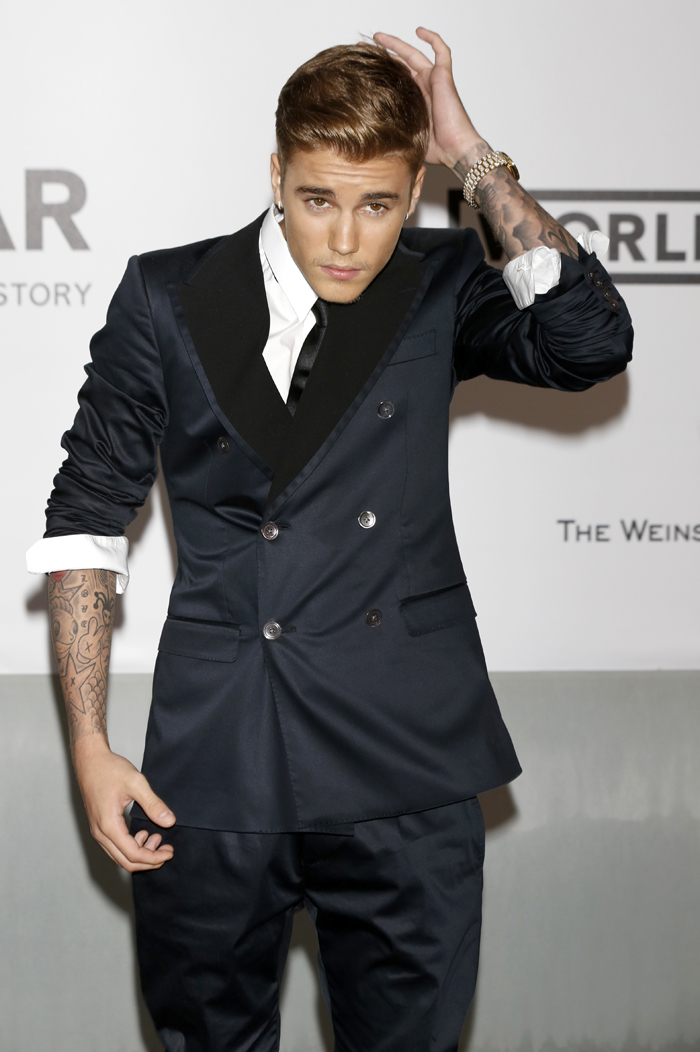 Photos courtesy of WENN