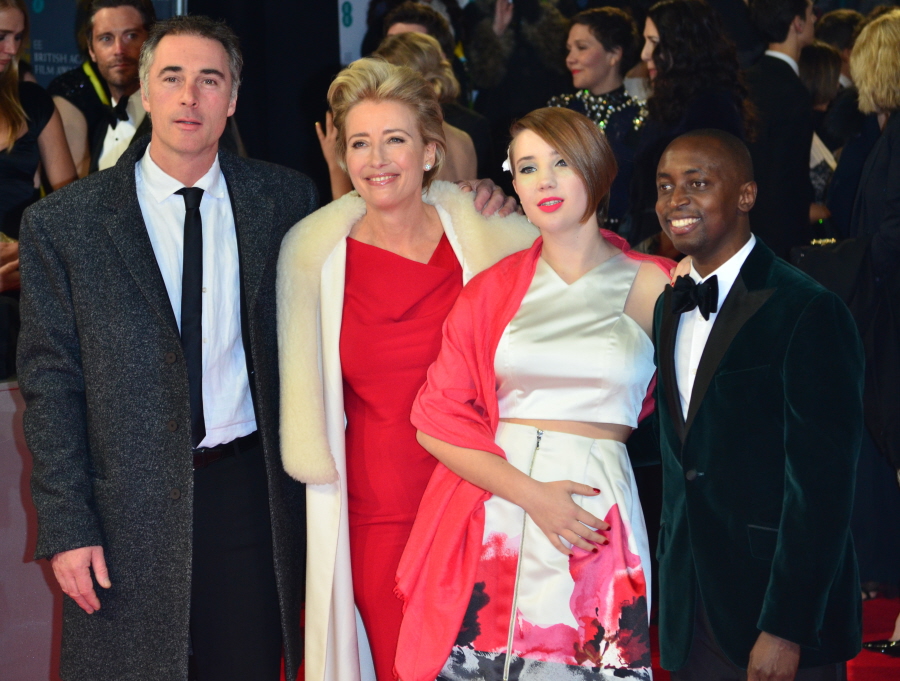 Emma Thompson did the awards circuit earlier this year when she got some nominations for her work in Saving Mr. Banks. These are some pics of Emma and her family at the BAFTAs – that's her teenage daughter Gaia, and that's Emma and Greg Wise's adopted son Tindyebwa Agaba, who is 26 years old now. Emma considers herself Tindyebwa's mother/guardian/friend since they adopted him when he was a teenage refugee. I've always been pretty jealous of Gaia and Tindyebwa because I always imagined that Emma as a mom is probably pretty amazing. In the past, Emma has swatted away the idea that women can have or should want to "have it all" – but in a new interview, Emma does say that she gave herself an unconventional birthday present: a year away from work, where she was "just a mum."
Emma Thompson has urged parents to take a year off work to spend more time with their children, saying: 'You can't be a great mum and keep working all the time.'

The actress recently put her Hollywood career on hold of 12 months to look after her children … but with a wealth estimated at about £30 million, she is better placed than most to be able to afford the time off.

The 55-year-old said: 'I wanted to spend more time with my family. A year off was my birthday present to myself. I didn't actually act or write. I was just a mum. I taught drama at my daughter's school, cooked meals and had fun. I highly recommend others to do the same if they can afford it.'

The Love Actually actress – who has a 14-year-old daughter, Gaia, and a 26-year-old adopted son, Tindyebwa Agaba – said she had come to the conclusion that it wasn't always possible to juggle parenthood and a career.

She said: 'Sometimes in life you'll have some things, at other times you will have other things. You don't need it all at once, it's not good for you. Motherhood is a full-time job. The only way I could have continued working would have been by delegating the running of the home to other people. I never wanted to do this as I find motherhood profoundly enjoyable.'

The star who recently played Mary Poppins creator P.L. Travers in Saving Mr Banks, also described her husband Greg Wise as 'a great aesthetic pleasure'.

She said: 'He is the only luxury I can't imagine ever being able to give up. Because he can cook, wash up, clean, entertain children, understand maths homework, put up shelves, take them down and put them up elsewhere and repair the little holes left behind, garden with a purpose, drive sensibly but very fast on motorways and let me get on with my life.
I hate to ask this (especially about Emma), but is there a little judgy-motherhood in this interview? I mean, she throws in the appropriate caveats ("if they can afford it"), but it does seem sort of out-of-touch with the real struggles of working mothers who, for the most part, work because they have to, because their families need the income. I didn't enjoy this blanket statement: "You can't be a great mum and keep working all the time." Emma just stepped into one of the most fiery of all of the Motherhood Industrial Complex's flame wars. Think of it this way: what would we be saying if it was Gwyneth Paltrow who said this?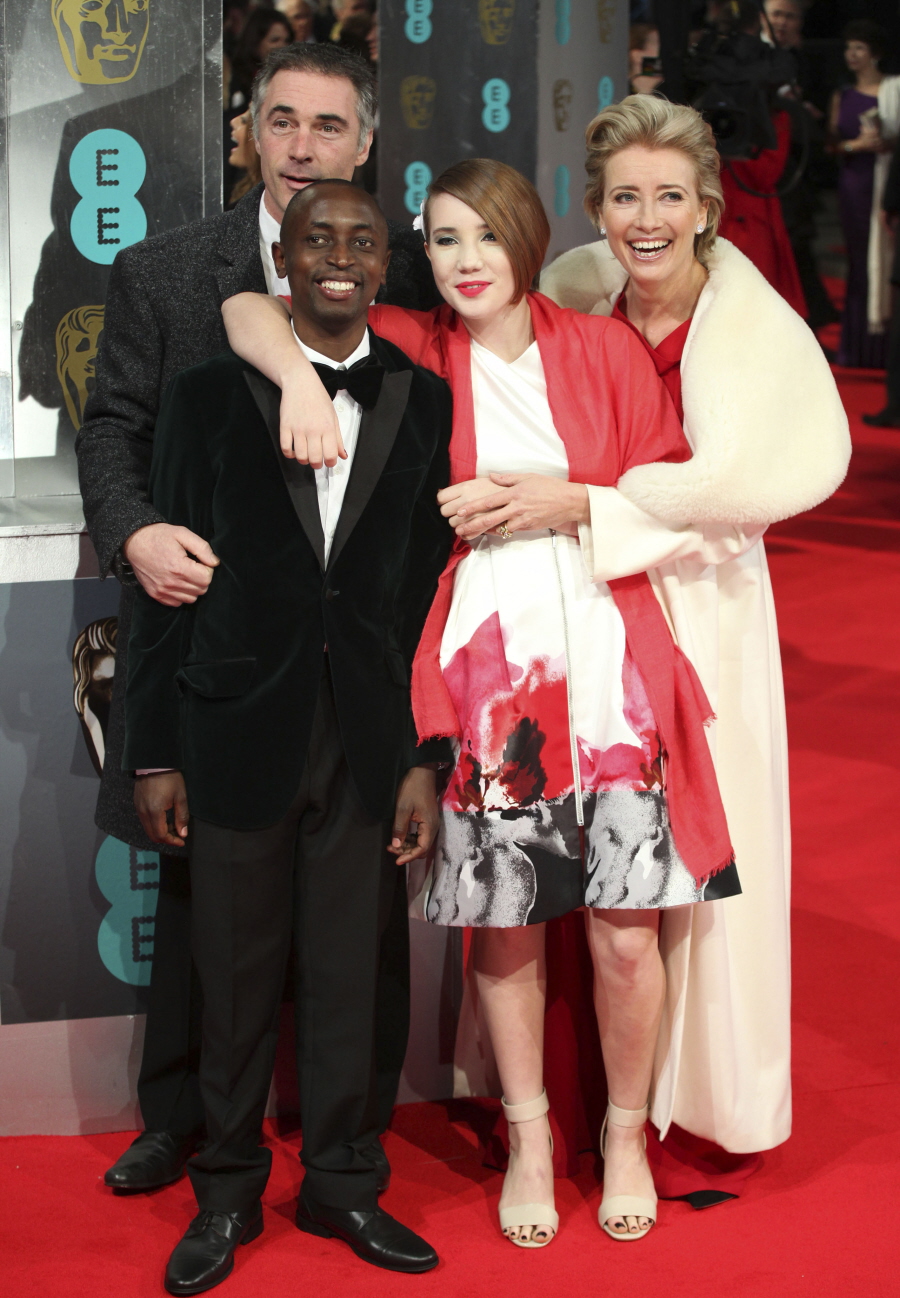 Photos courtesy of WENN.