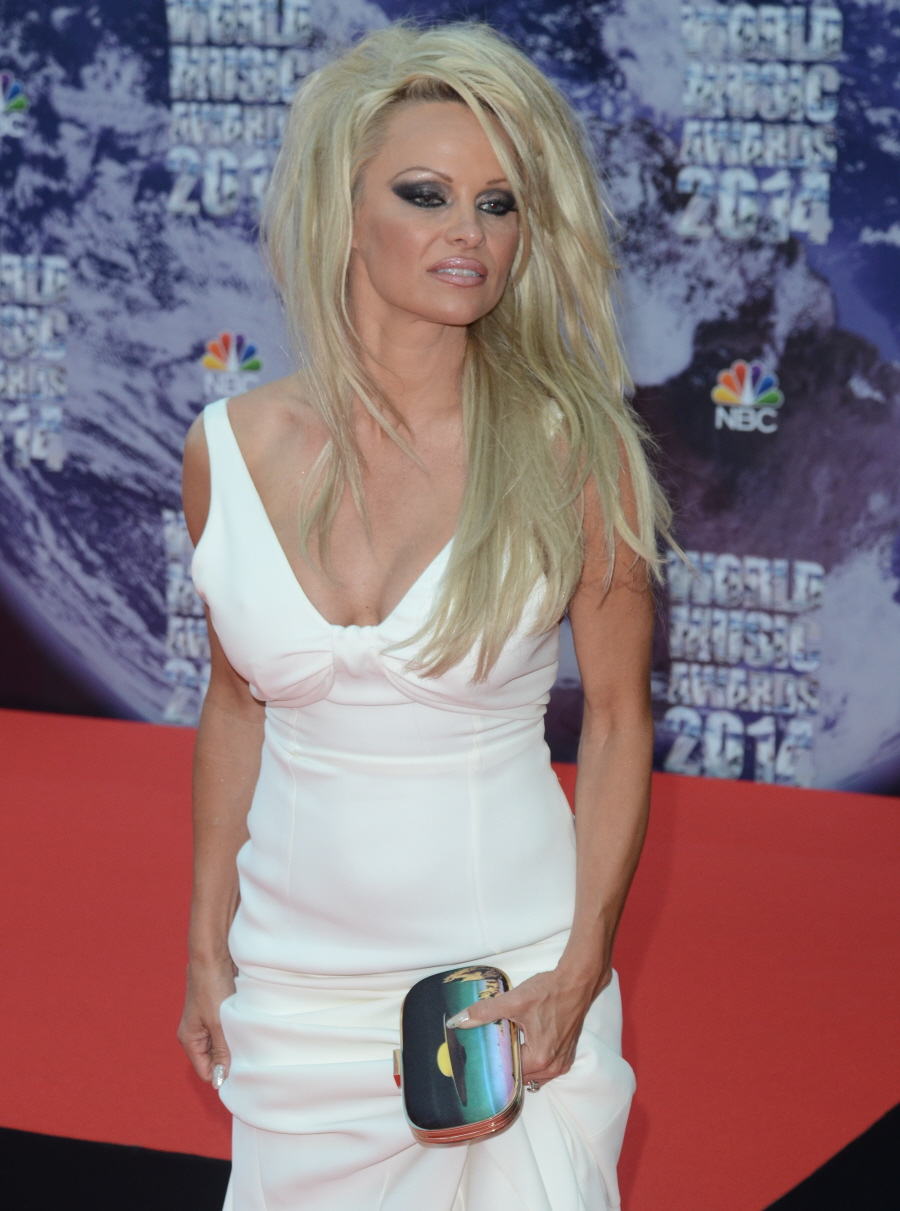 For months, Pamela Anderson has been going without her weave/extensions. Last October, she chopped off her hair into a shaggy pixie and she maintained it really well. I usually don't like pixie cuts, but short hair really suited her. But I guess Pamela was totally over it! These are some new pics of Pam at last night's World Music Awards held in Monte Carlo. This weave… gurl! NO. STAHP.
Previously, Pam had said that her old rock 'n' roll weave was bad for her, saying:
"The rock-star thing became very destructive, like, wow. I didn't know what I was doing. I just kind of became that thing. The hair, that rock-star kind of lifestyle, just living a dream. It kind of took over. It started out very innocent and then I turned into a cartoon character. And I started to feel like a cartoon character."
The thing is… I kind of get it. Even though the pixie cut suited her remarkably well, it's tough to adjust especially when you've had long hair for years. But the answer is NOT getting this budget, ganky weave. Kim Zolciak wouldn't even touch this weave and Zolciak's hair looks like it came from a Barbie doll. So… if Pam wants long hair again, go ahead. But just get a better weave!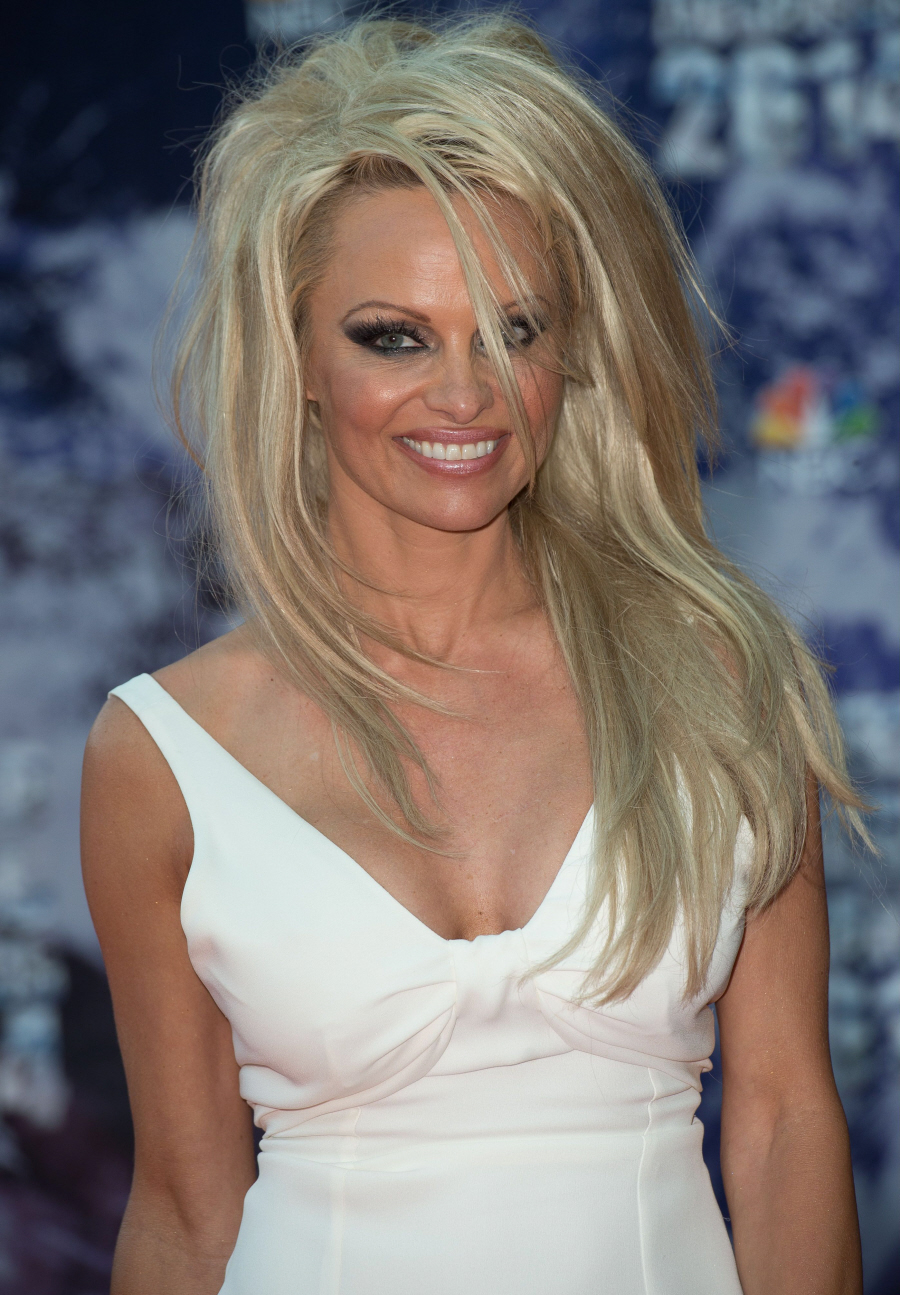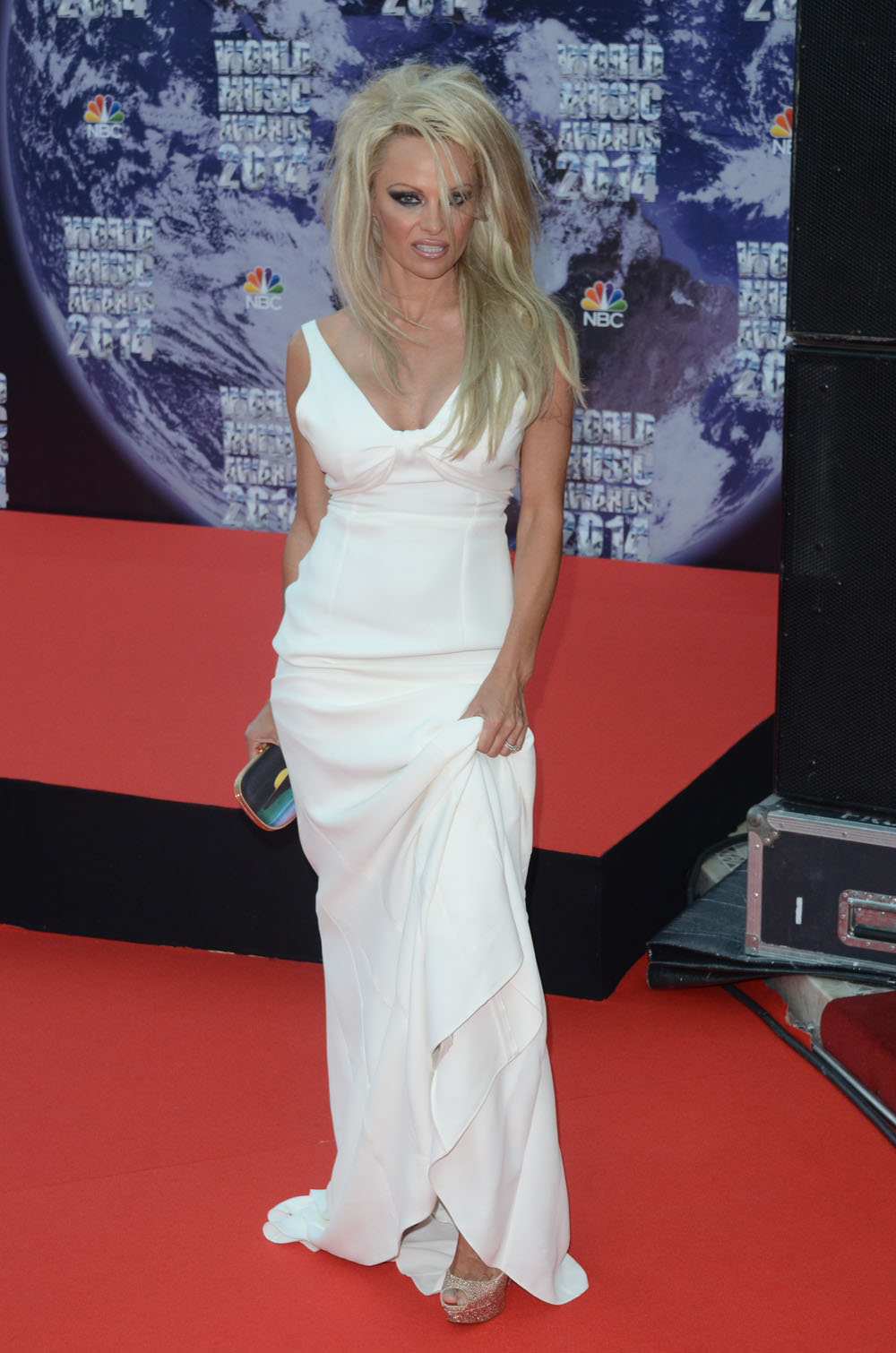 photo credit: Joe Alvarez and WENN.com