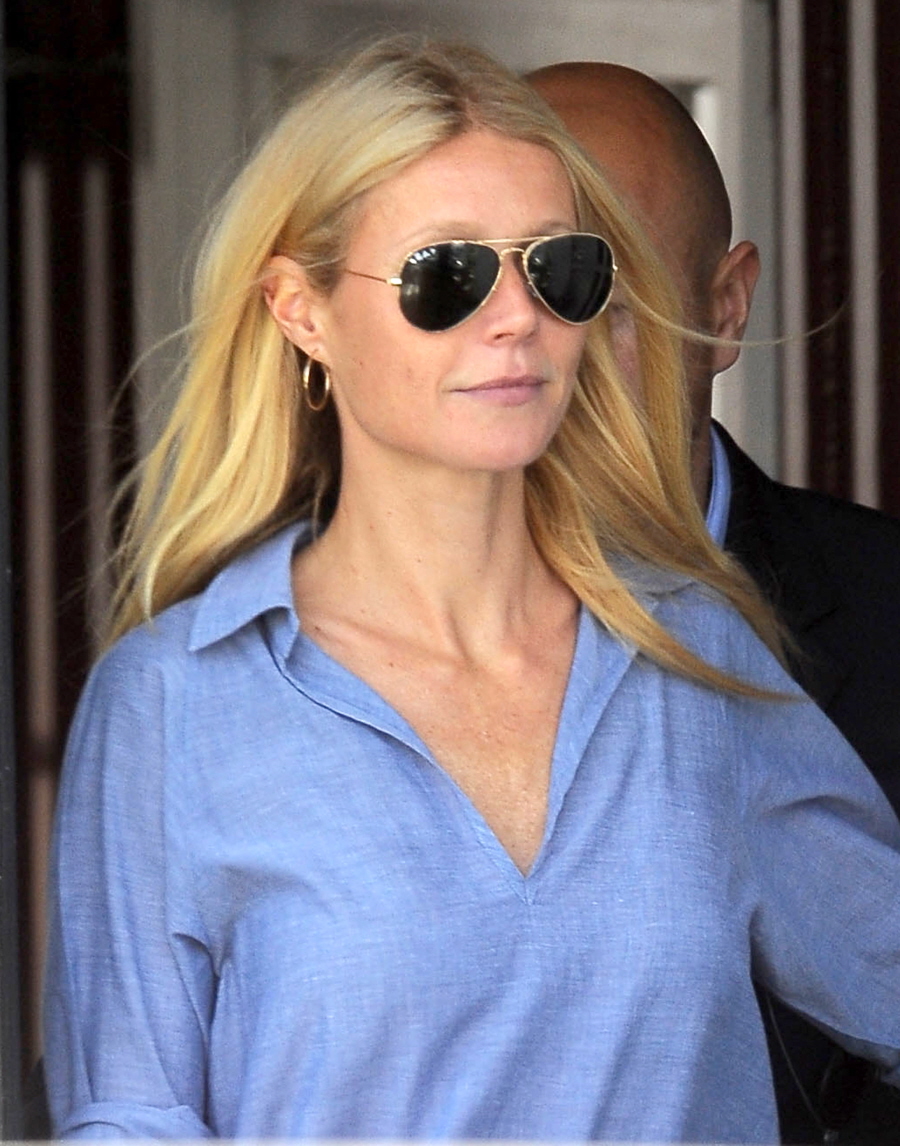 Gwyneth Paltrow made an appearance at this year's Code Conference, which is basically what you think it is. Lots of tech people, lots of geeks. I guess Gwyneth made an appearance on behalf of Goop.com and her efforts to launch the site as a major international brand. Perhaps she could start by paying a little bit more for servers that don't crash whenever she posts "Conscious Uncoupling" statements. I'm no techie, but even I know that one. Anyway, she gave a speech about the future of the internet, trolls and how she feels like she's in a bloody war. Because she gets made fun of for being pretentious. Gwyneth the soldier!
Gwyneth Paltrow, the actress and founder of online lifestyle brand Goop, thinks that nasty, anonymous online commenters should take a look at themselves first before they post.

"The Internet is an amazing opportunity, socially. We have this opportunity to mature and learn, which is the essence of being on earth — to being the closest person we can be to our actual, real, truest self," she said ahead of her surprise appearance at the Code Conference today. "But the Internet also allows us the opportunity to project outward our hatred, our jealousy. It's culturally acceptable to be an anonymous commenter. It's culturally acceptable to say, 'I'm just going to take all of my internal pain and externalize it anonymously.'"

"It's taken me a long time to get to the point where I can see these things and not take it as a personal affront and a hurt. I see myself as a chalkboard or a whiteboard or a screen, and someone is just putting up their own projection on it," she said. "It has nothing to do with me. They have an internal object, and they're putting it on me. I kind of look at it as, 'Wow this is an interesting social experiment.' You're talking about a blind stranger having feelings about you. It can only be projection."

"Our culture is trying to wrestle with the idea that everybody has a voice, and how it's unimportant and really important at the same time," said Paltrow. "We're in this very adolescent phase. It's dangerous, [because] we lack the capacity to say, 'Why does this matter to me, and who am I in this?' 'Why am I having opinions about Angelina Jolie's operation?' 'What is unhealed in me?' 'Why am I using the Internet to do this?'"

"You come across [online comments] about yourself and about your friends, and it's a very dehumanizing thing. It's almost like how, in war, you go through this bloody, dehumanizing thing, and then something is defined out of it," she said. "My hope is, as we get out of it, we'll reach the next level of conscience."

This year may be a tipping point for Internet trolls, she hopes: "It's almost like we're being given this test: Can you regulate yourself? Can you grow from this? Can you learn? You can make it as bloody as you want to, but is that the point?"
She goes on and on about how Goop is profitable and how she has "big goals" for Goop and she's finding the "self-confidence" to see her plans through. She also says that she has never taken any venture capital for Goop and she's produced it through her "blood, sweat and tears." Gurl, you do one post a week and take August off!
So, what are your thoughts on Gwyneth comparing internet trolling to actual warfare? I mean… I don't want to claim that trolls are all harmless. There are "trolls" who venture into some truly terrifying territories, issuing threats of physical bodily harm and dropping casual hate speech on a daily basis. Real people get bullied, harassed, threatened and stalked online and that's a real problem. But my problem is that Gwyneth conflates that real concern with "people found out about my affair with ~~~ because someone on my team is leaking." She conflates it with "people think I'm a pretentious a—hole because they read my words in context in an interview." That's not warfare. That's just Gwyneth being pissed off that some people criticize her (for valid reasons).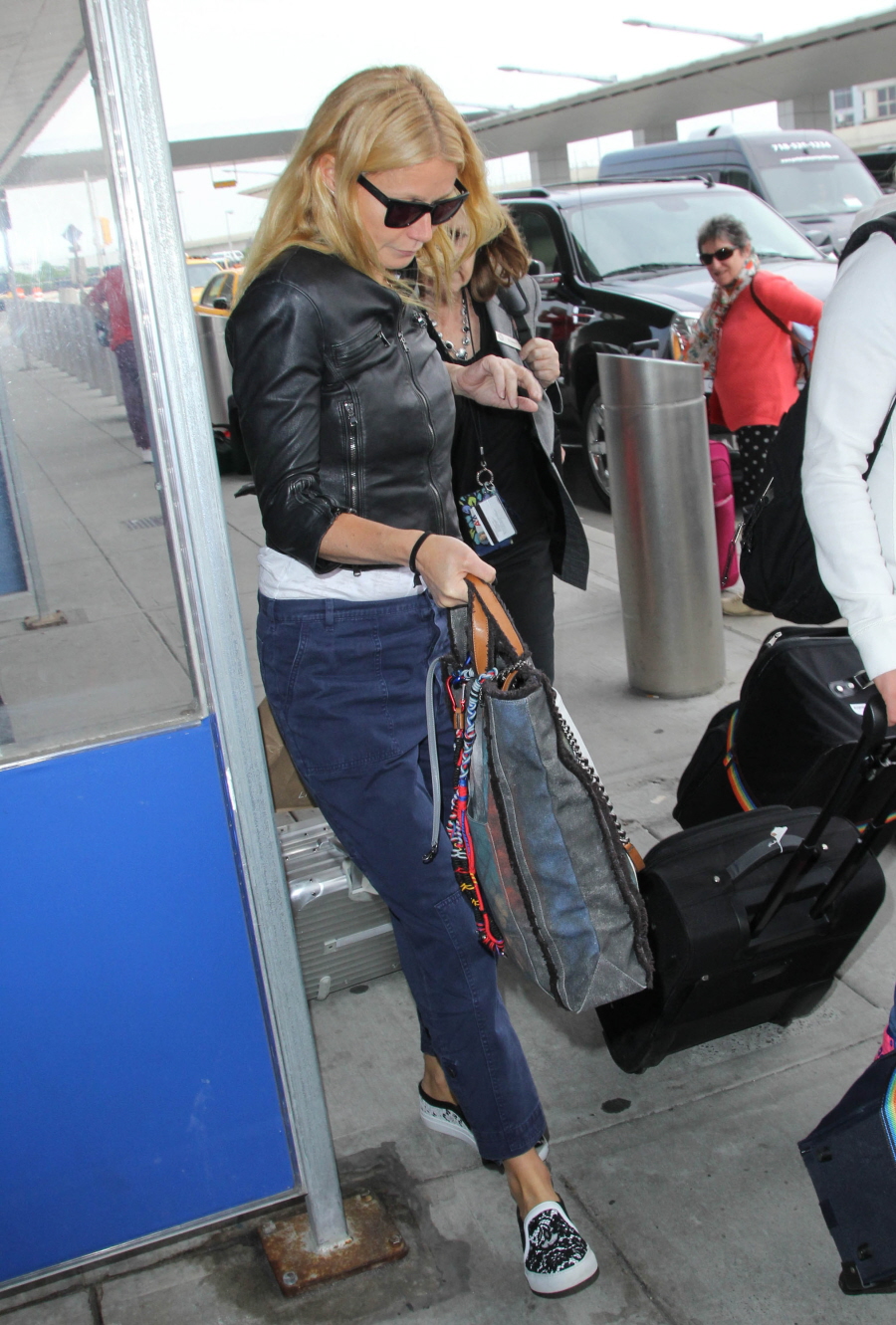 Photos courtesy of Fame/Flynet.