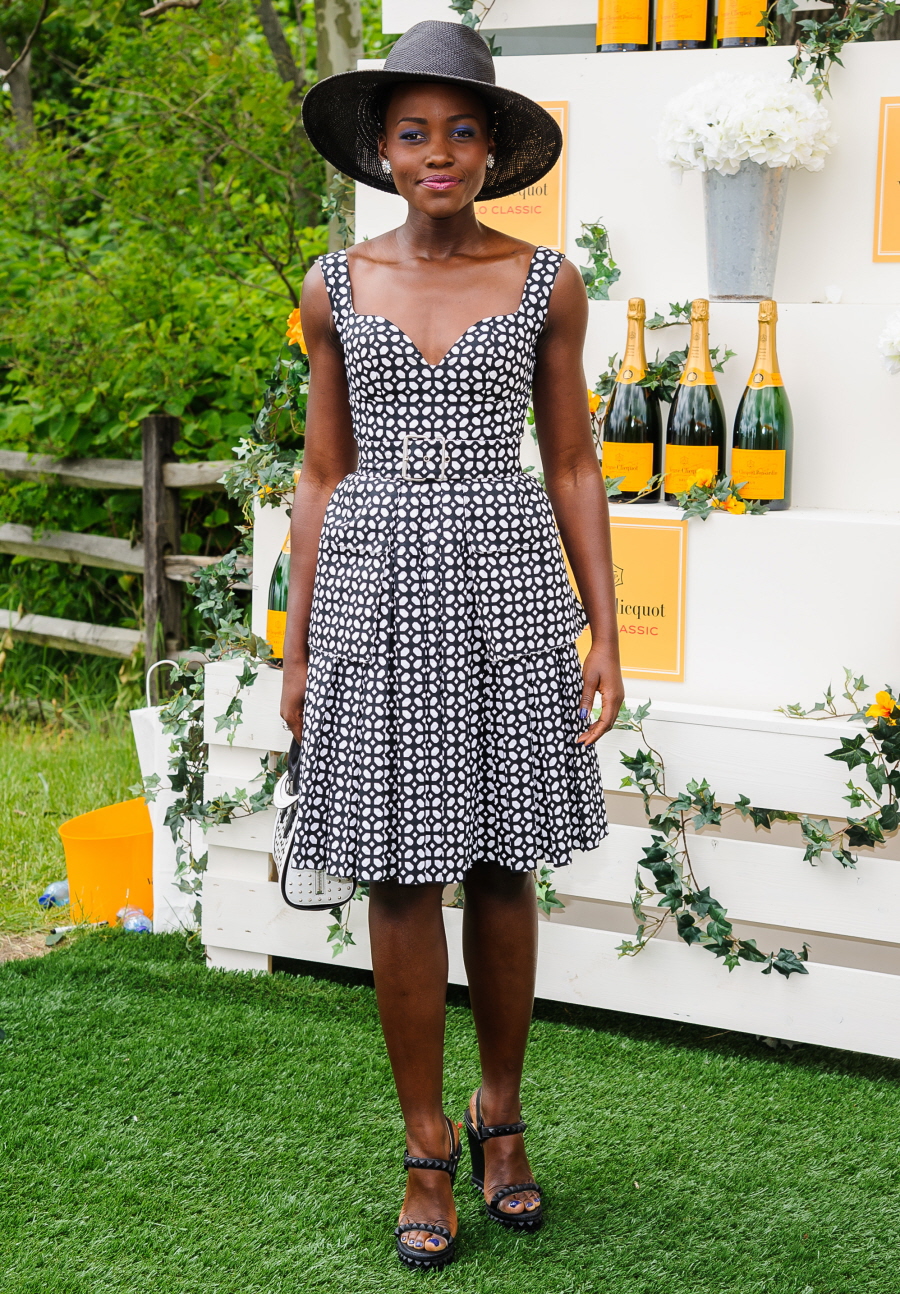 Here are some new photos of Lupita Nyong'o at the 7th Annual Veuve Clicquot Polo Classic in Jersey City, New Jersey over the weekend. Lupita wore this black-and-white Alexander McQueen dress for the event, and her date was her brother. I like the dress, I'm fine with the hat, but I don't like the matchy-matchy purse. Literally, that purse matches the dress exactly. The blue eyeshadow… well, Lupita loves to have a pop of color with her makeup, which is fine. I tend to think blue eyeshadow looks kind of dated, but Lupita manages to make it look relatively fresh.
I've been hoping and hoping that we would get some big announcement about Lupita's career moves, but all we're really getting is rumors and "she should be up for ~~~ part." Vulture ran a piece about casting for the second season of True Detective (which will feature an entirely new cast), and how there is going to a major part for one actress. Vulture dream-casted a list of eight women, and Lupita's name is on there. I wouldn't be upset if she got a good part on TV – it might be the smartest move for her.
There is this news though… Lupita optioned the rights to Chimamanda Ngozi Adichie's Americanah. Americanah is a novel about "a love story that centers on a young man and woman from Nigeria who face difficult choices and challenges in the countries they come to call home." It's an award-winning novel and it would likely be a great part for Lupita. The problem is that if Lupita has only optioned it now, it's going to be a while before it can be made into a film.
Update: Lupita has been confirmed for Star Wars! We'll discuss it further tomorrow.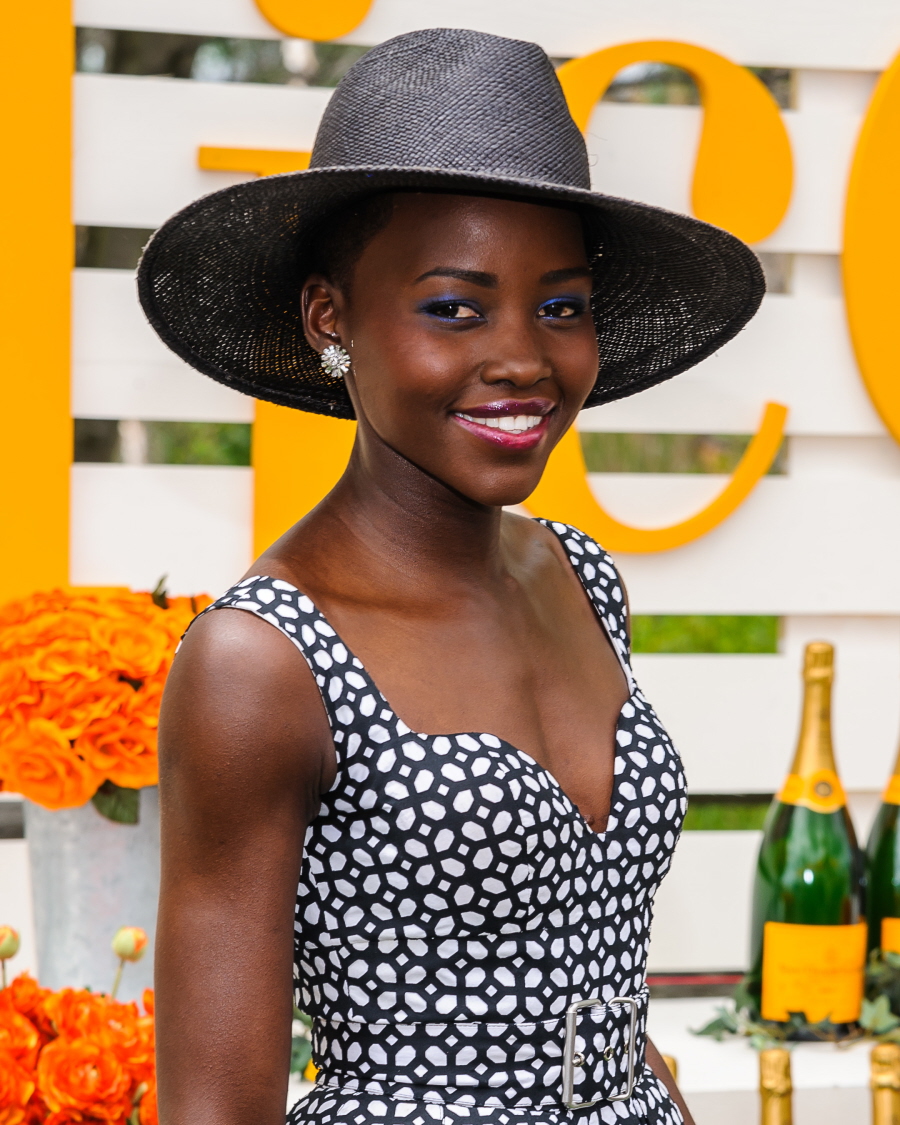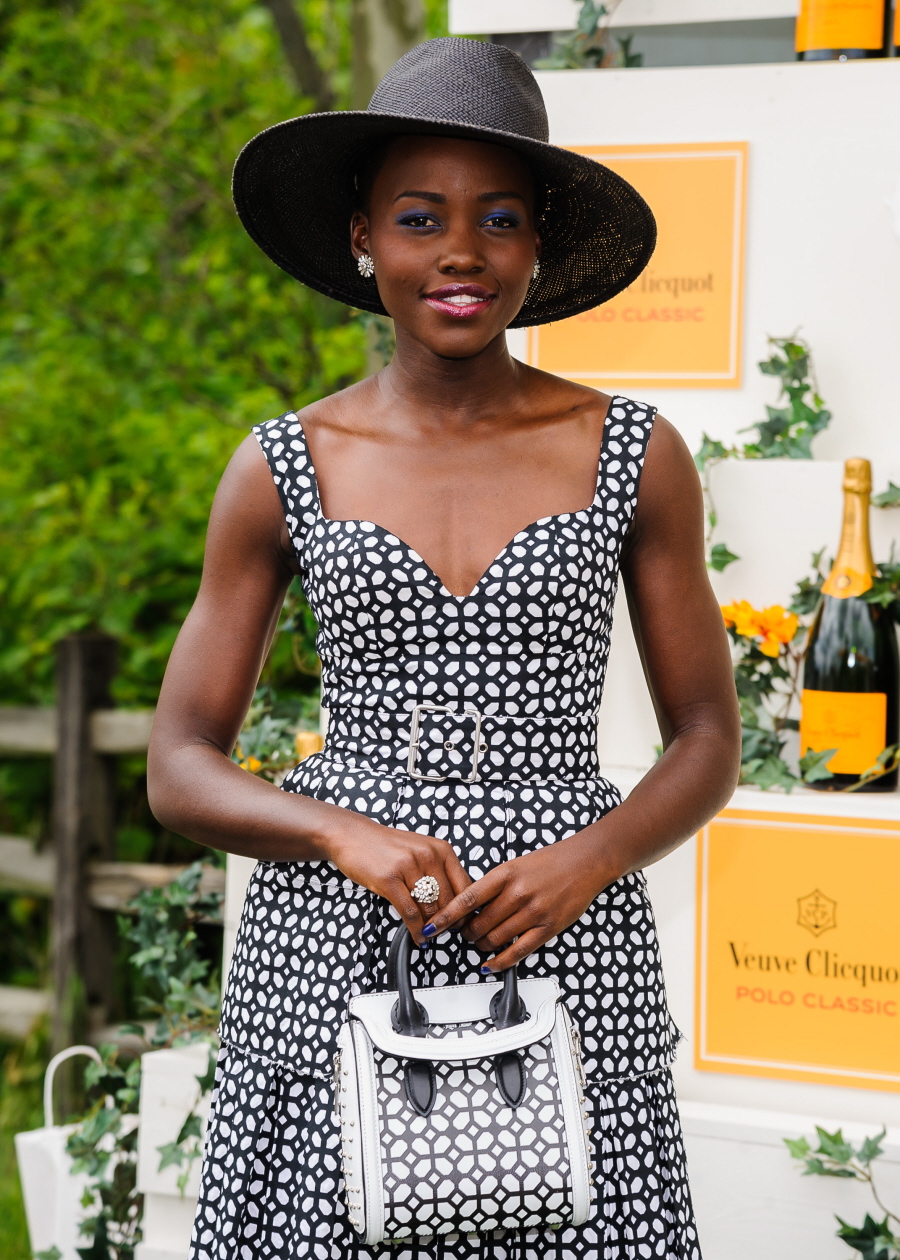 Photos courtesy of WENN.