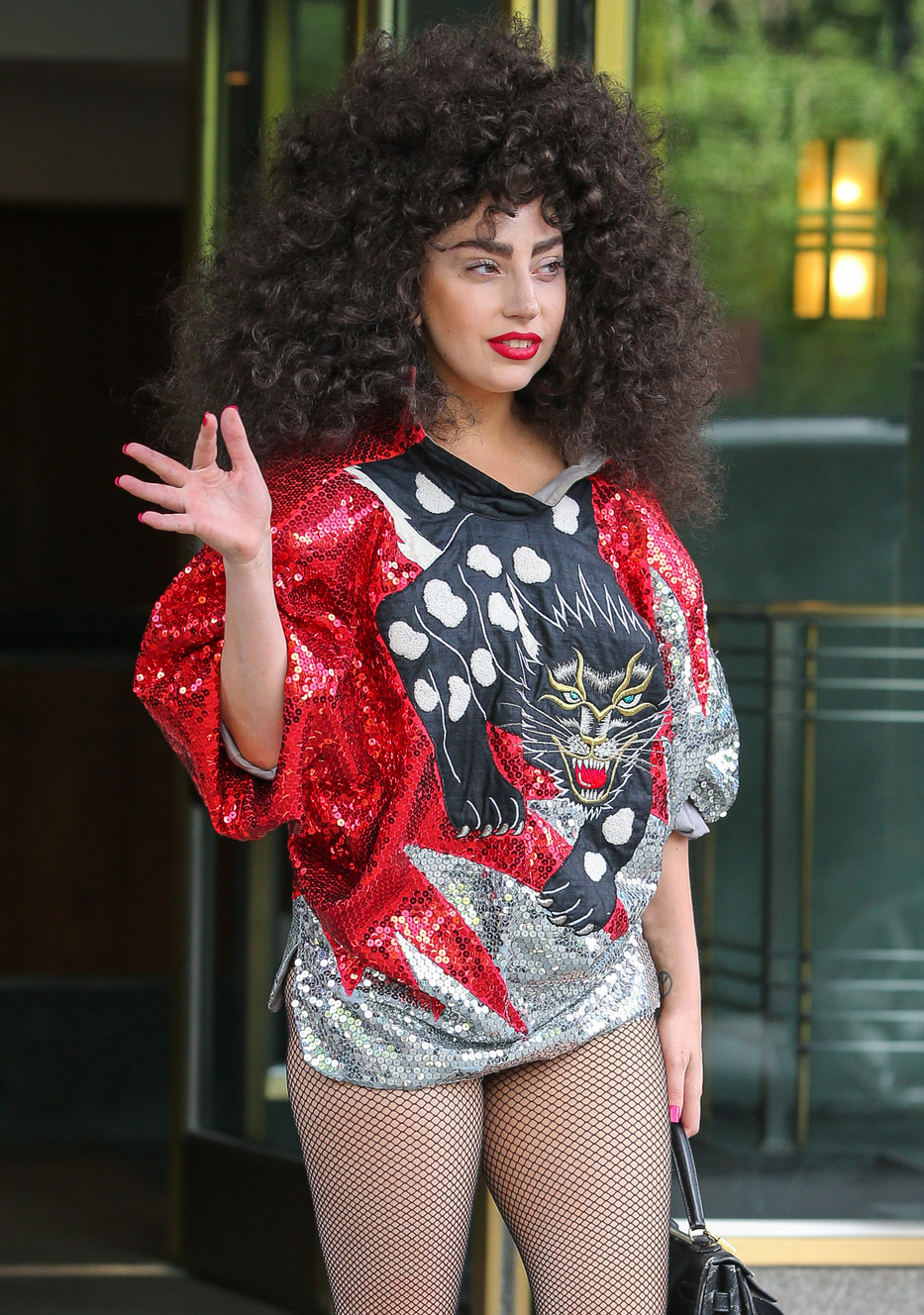 Just last week, I was thinking about how weird it is that Lady Gaga had "gone dark" for about a month or longer. I assumed she was off somewhere, licking her proverbial wounds after the explosion of indifference happened after she released her album, ARTPOP. But no. She was off reinventing herself. Into Cher. These are new pics of Gaga in NYC a few days ago. Breaking news: Gaga got a Cher Wiglet. If I could turn back time…!!! Gaga has been tweeting and Instagraming her new wig, saying "I am my new hair."
Less than two weeks ago, Gaga had to cancel two of her shows in Seattle and Vancouver because she claimed she had bronchitis. Maybe she genuinely had some kind of illness. Singers get sick. For sure. But it also felt like… no one cared. People didn't care enough. It also felt like everything coming from Gaga these days is half-assed. It wouldn't surprise me at all if she's been canceling gigs because she's been partying, Lohan-style.
So, what are the thoughts on her new wiglet? Do you love it? Do you hate it? Do you not even care? I think Gaga is really obsessed with every from the 1980s. She loves the fashion, the hair, the music, the decadence, the cocaine. That's what this looks like to me – another wholly unoriginal "homage" to Gaga's favorite era. Also: is she wearing eyebrow merkins?!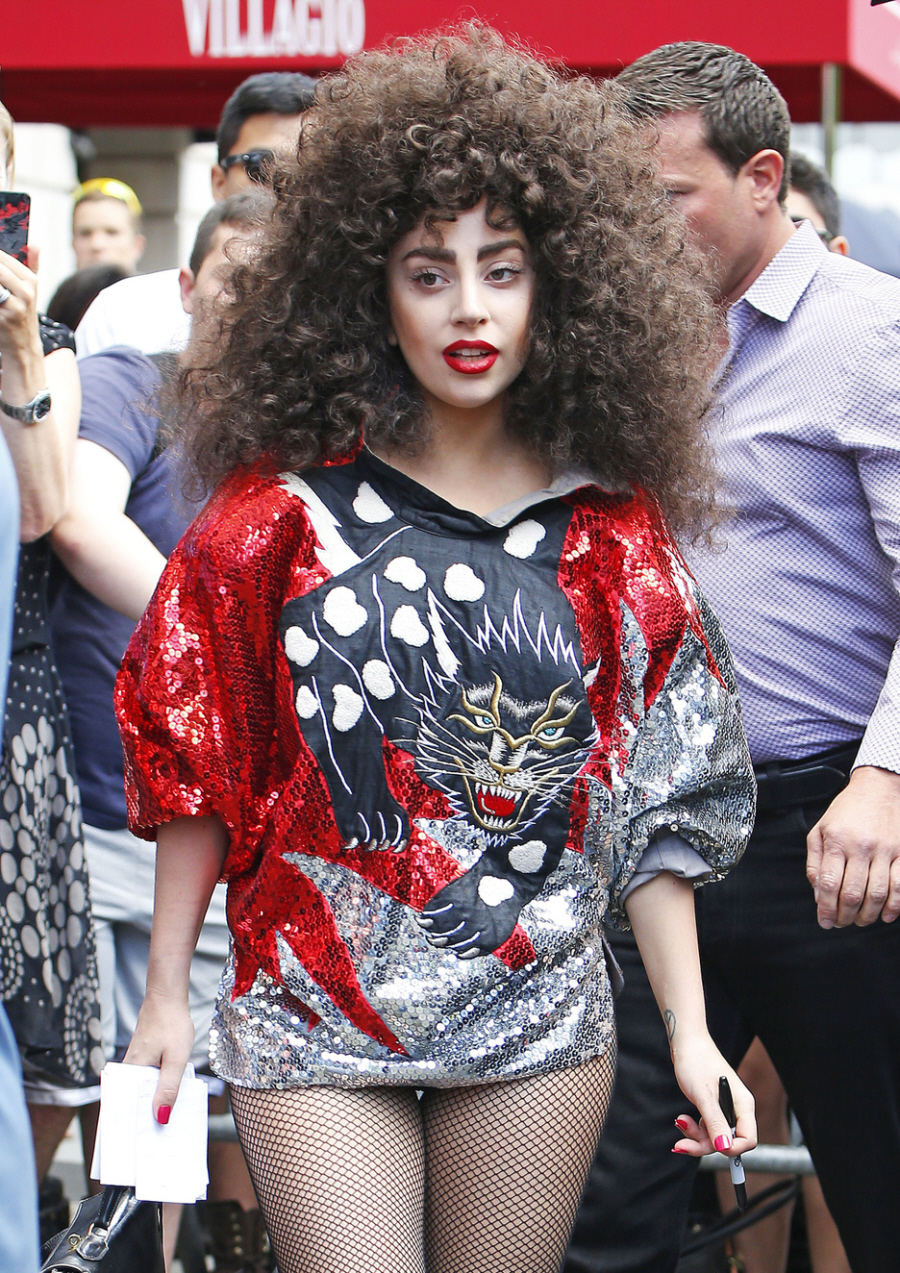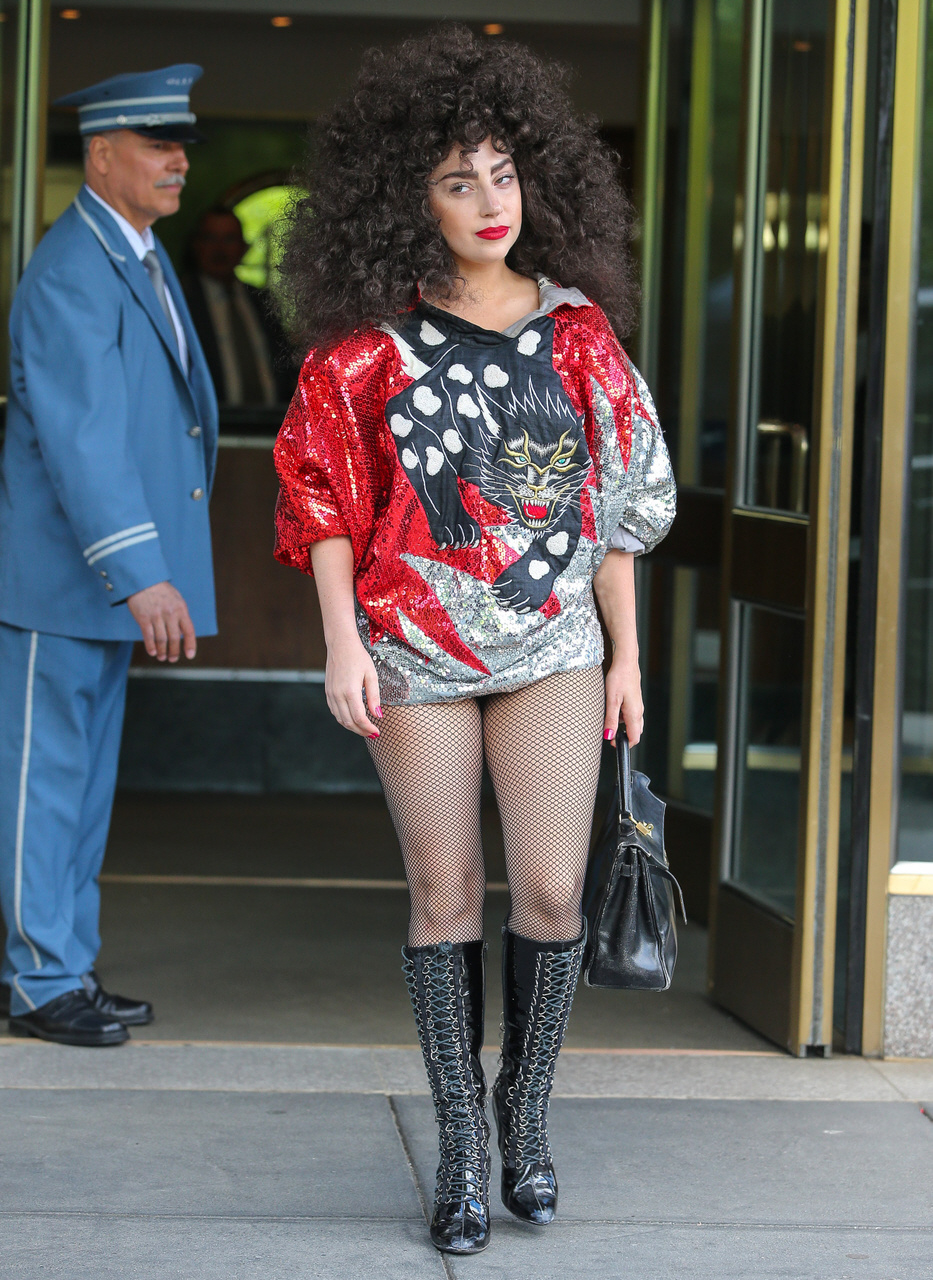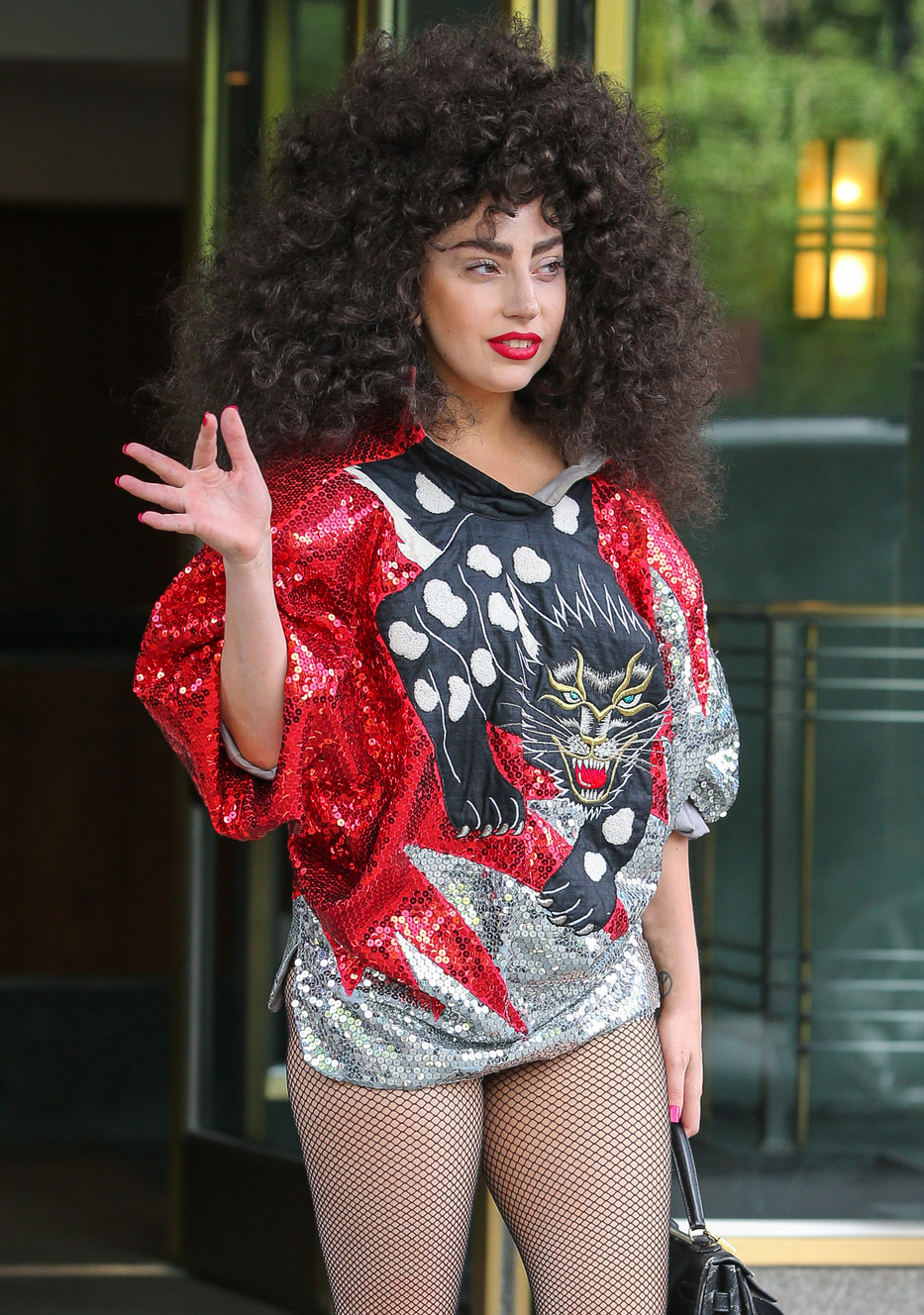 Photos courtesy of Pacific Coast News.