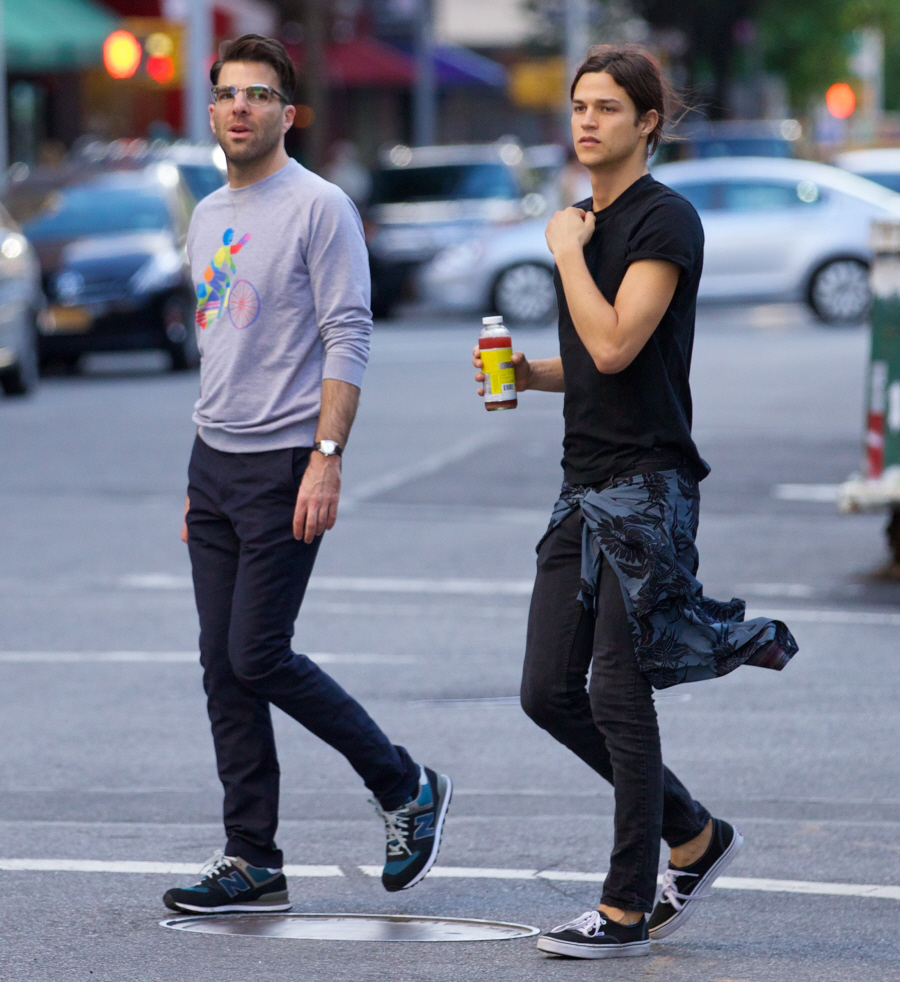 I remember when Zachary Quinto first came out in 2011. It wasn't really a surprise or anything, but I liked that he came out on his terms, in his own way. That being said, there were some swirling rumors and blind items about Quinto's (then glass-closeted) relationships. Since coming out, Quinto had one big relationship with Jonathan Groff which ended after less than a year. They announced their split last July. What I didn't realize at the time was that Quinto and Groff seem to have split because of another man – a model named Miles McMillan. There was some reporting that Quinto was fooling around with Miles at the tail end of his relationship with Groff. Scandal!
So… that makes these photos very interesting. Zachary and Miles were photographed walking around in NYC over the weekend. Zachary even had his arm around Miles for a bit. Homewreckers!!! Just FYI: Quinto is 37 years old. Miles is 23 years old, maybe 24. Is that too young? That's the kind of age difference we see with Jake Gyllenhaal's dating patterns. Leonardo DiCaprio too.
Anyway, it looks like Miles and Zachary have been quietly dating this whole time, ever since Zach and Jonathan broke up 11 months ago. They've been spotted on occasion, but for the most part their romance seems very low-key. More low-key than Quinto's thing with Groff. Miles is pretty – I can see why he's a model. He looks a bit like Jonathan Rhys Meyers, right? They make a cute hipster couple. PS… Quinto's sweatshirt made me eye-roll.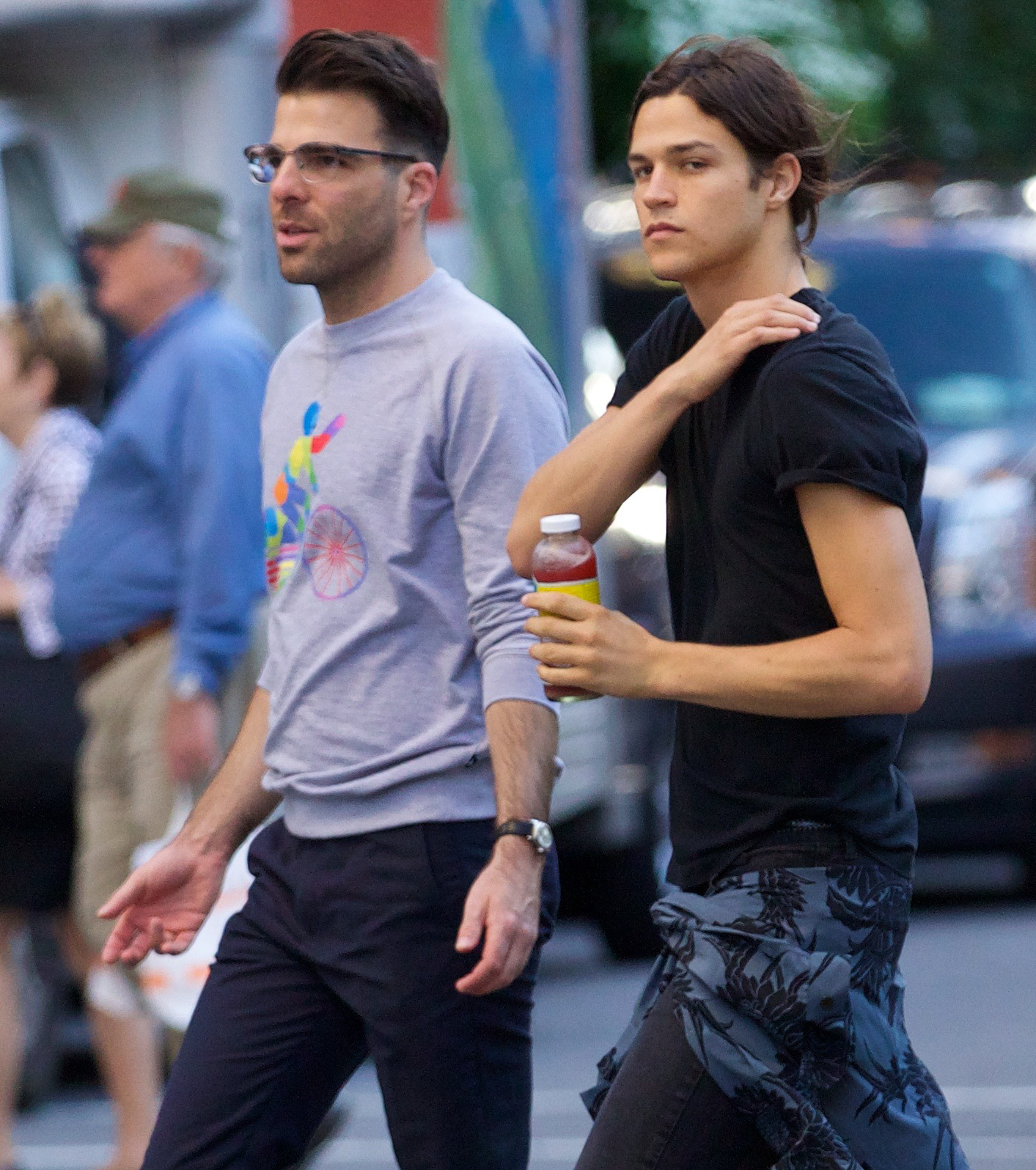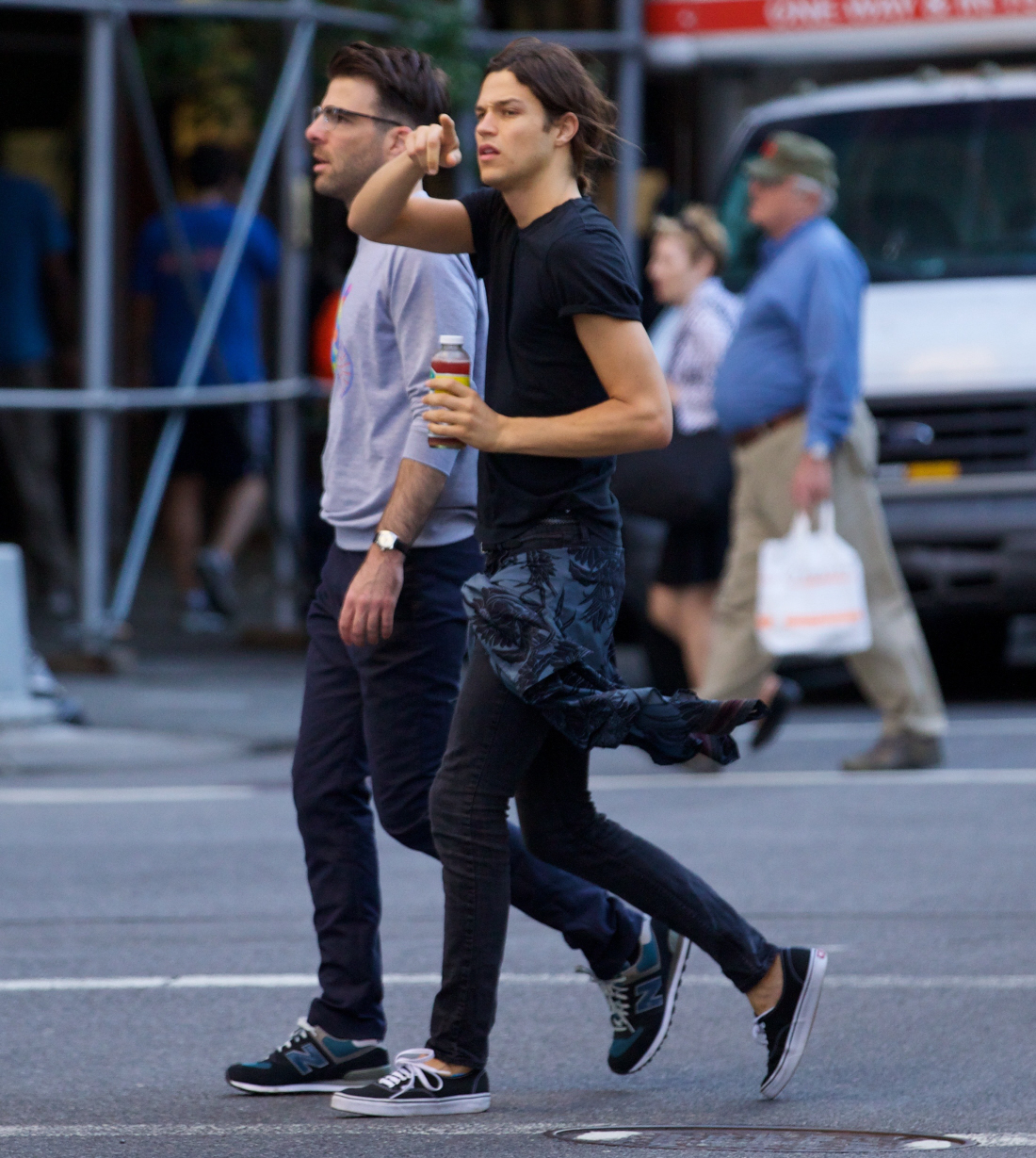 Photos courtesy of WENN.