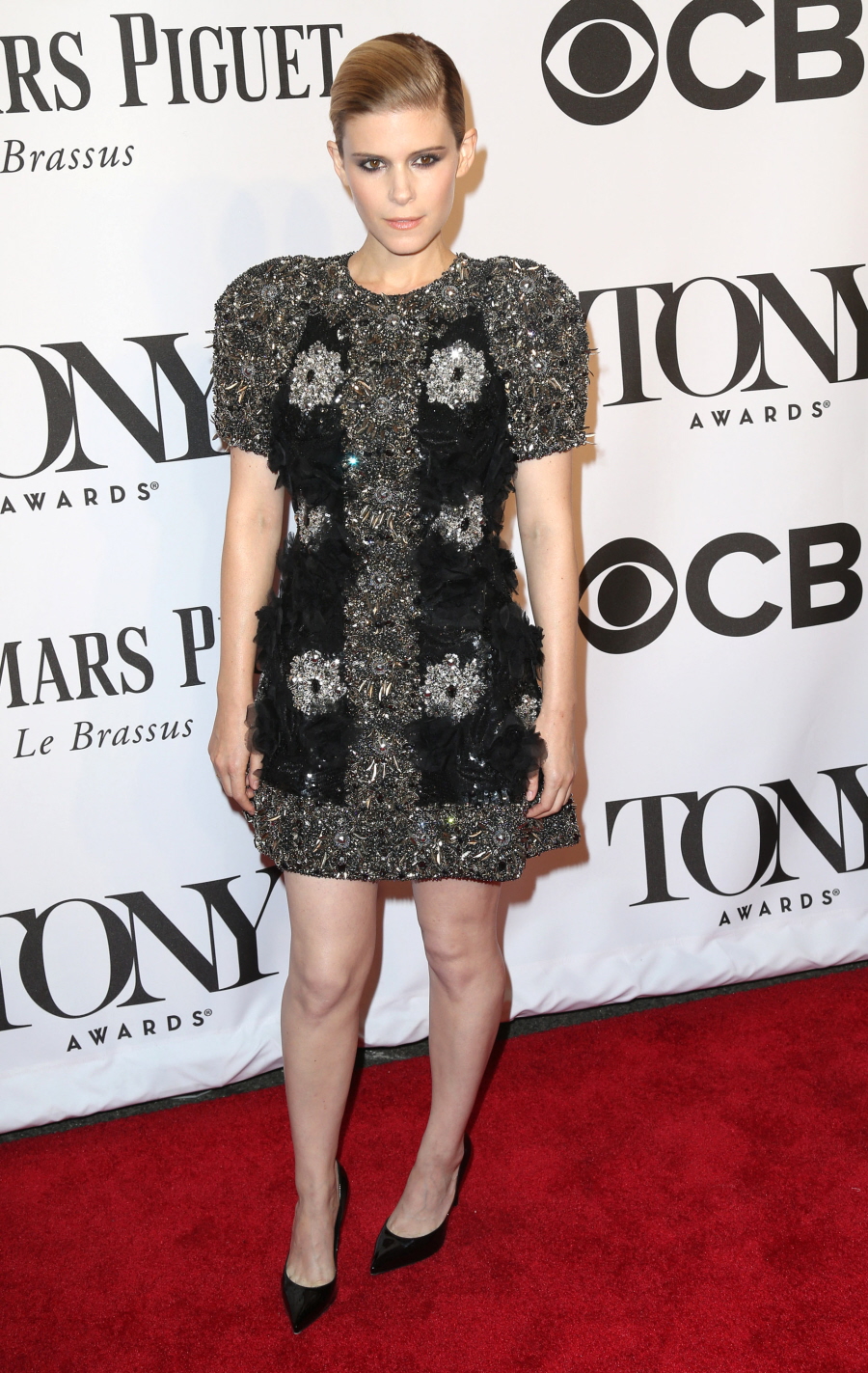 CB covered the actual Tony Awards (like, the awards they gave out, etc) in an earlier post – go here to read. Hugh Jackman hosted for a millionth time – what would the Tonys be without Hugh and Neil Patrick Harris? For real. They bring so much energy every single year. Anyway, this post is just for fashion photos and/or hot guy photos. There weren't many "huge name" stars beyond Hugh and NPH, but there were some notable people.
Let's start with Kate Mara in this Dolce & Gabbana. Can I just say? I loathe this style trend, to make a woman's shoulders look like a linebacker's. I don't get why "puffy shoulders" should be high-fashion. At all. This dress would have been a really nice little cocktail dress without the shoulder/sleeve stuff.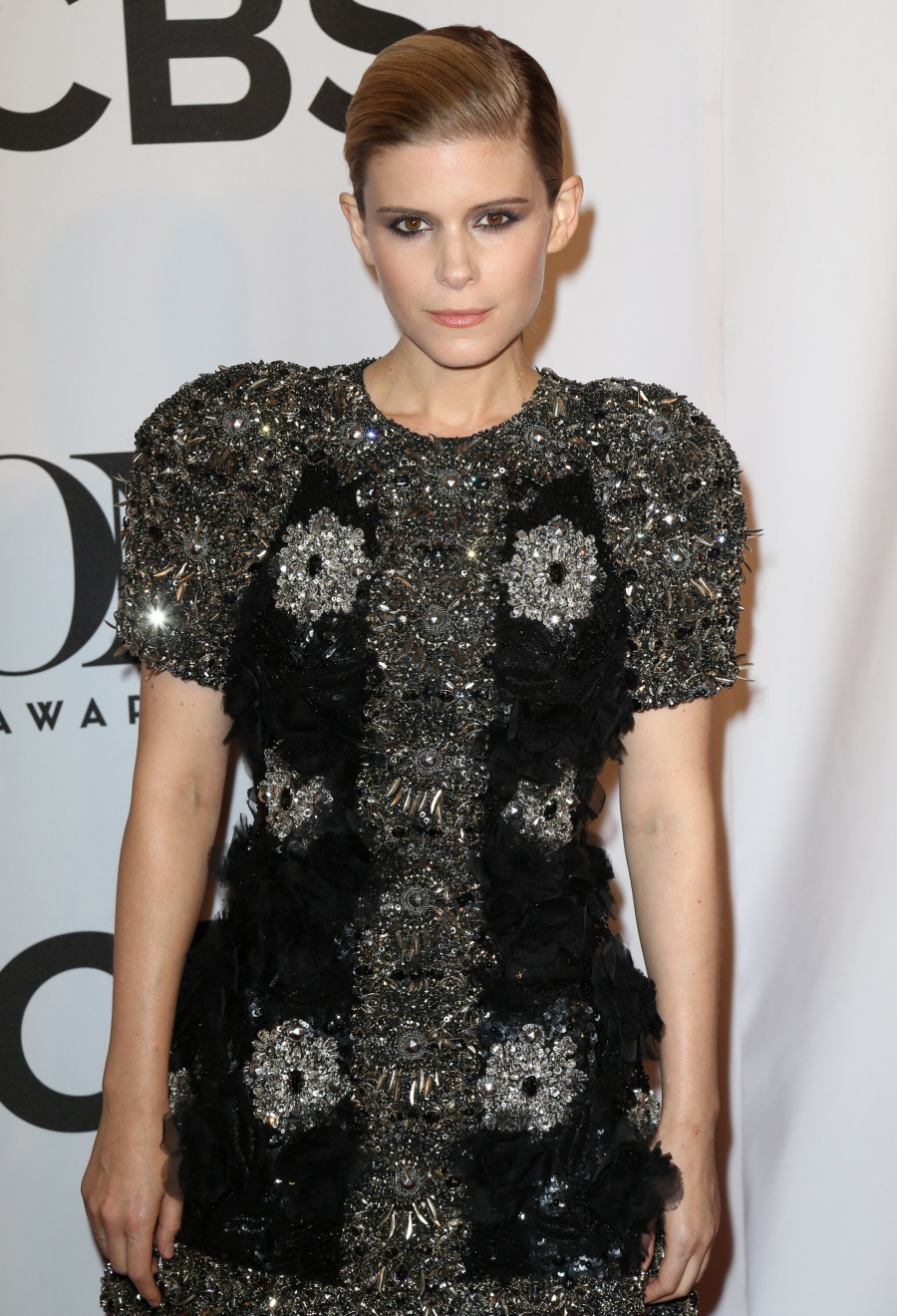 Maggie Gylenhaal wore Dolce & Gabbana as well. Blah, feathers.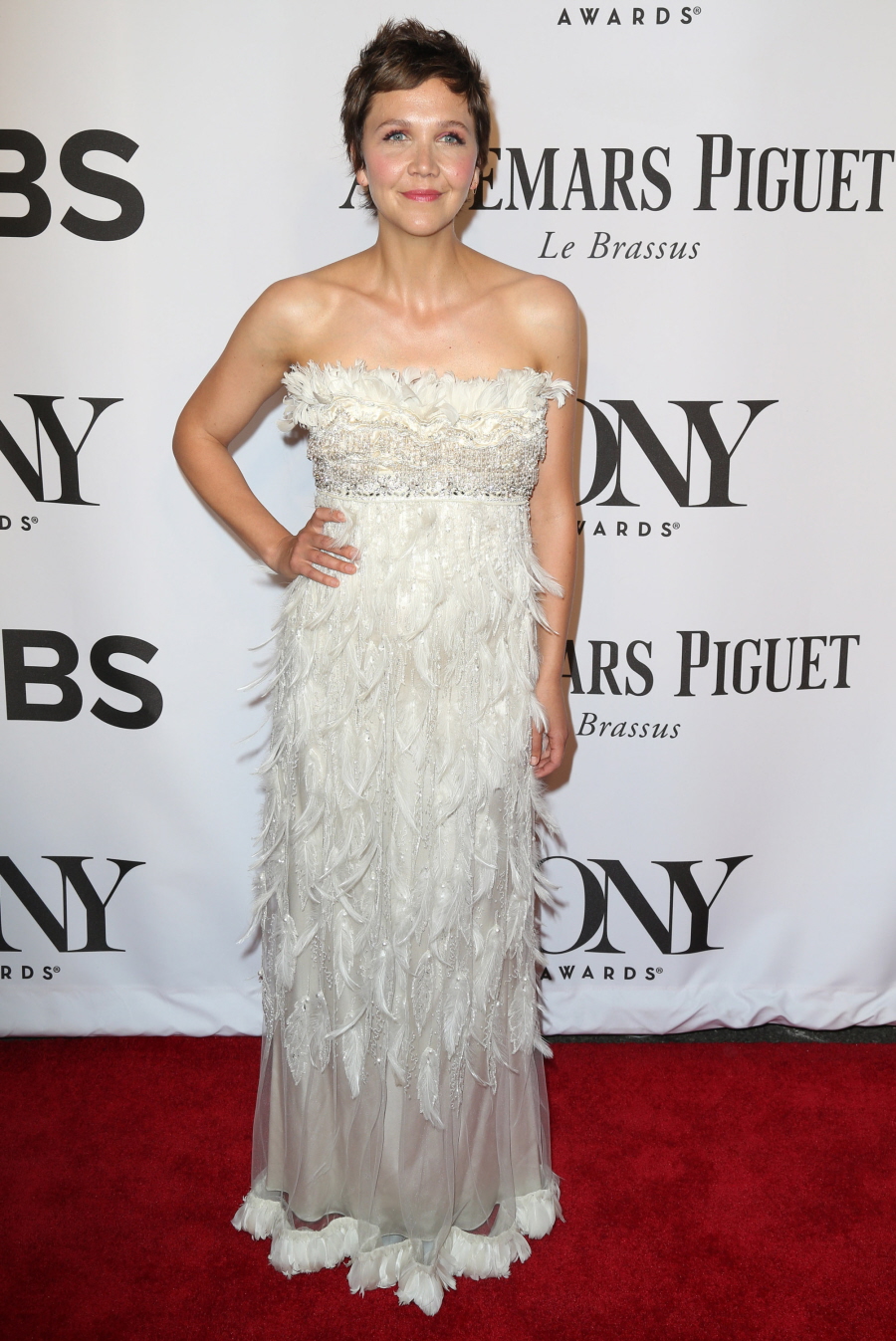 Leighton Meester & Adam Brody made their first coupled-up appearance on a red carpet at the Tonys. I think they need to work on their coupled-up posing skills! Leighton wore Antonio Berardi Pre-Fall 2014. It's got a weird design but she's beautiful. The whole thing is a little blah.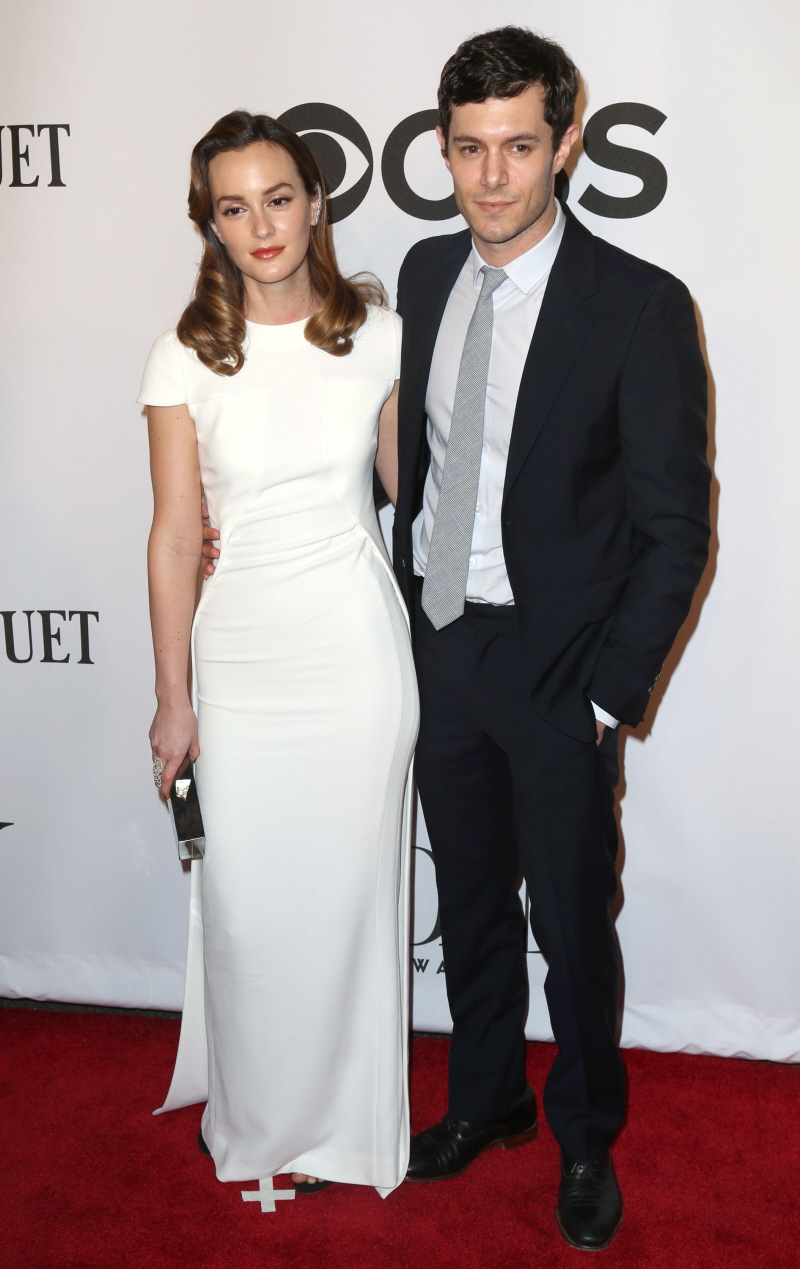 Lucy Liu (I love her) in Vivienne Westwood. This isn't my favorite look on Lucy. I kind of think it's too princessy and ball-gowny for someone so petite.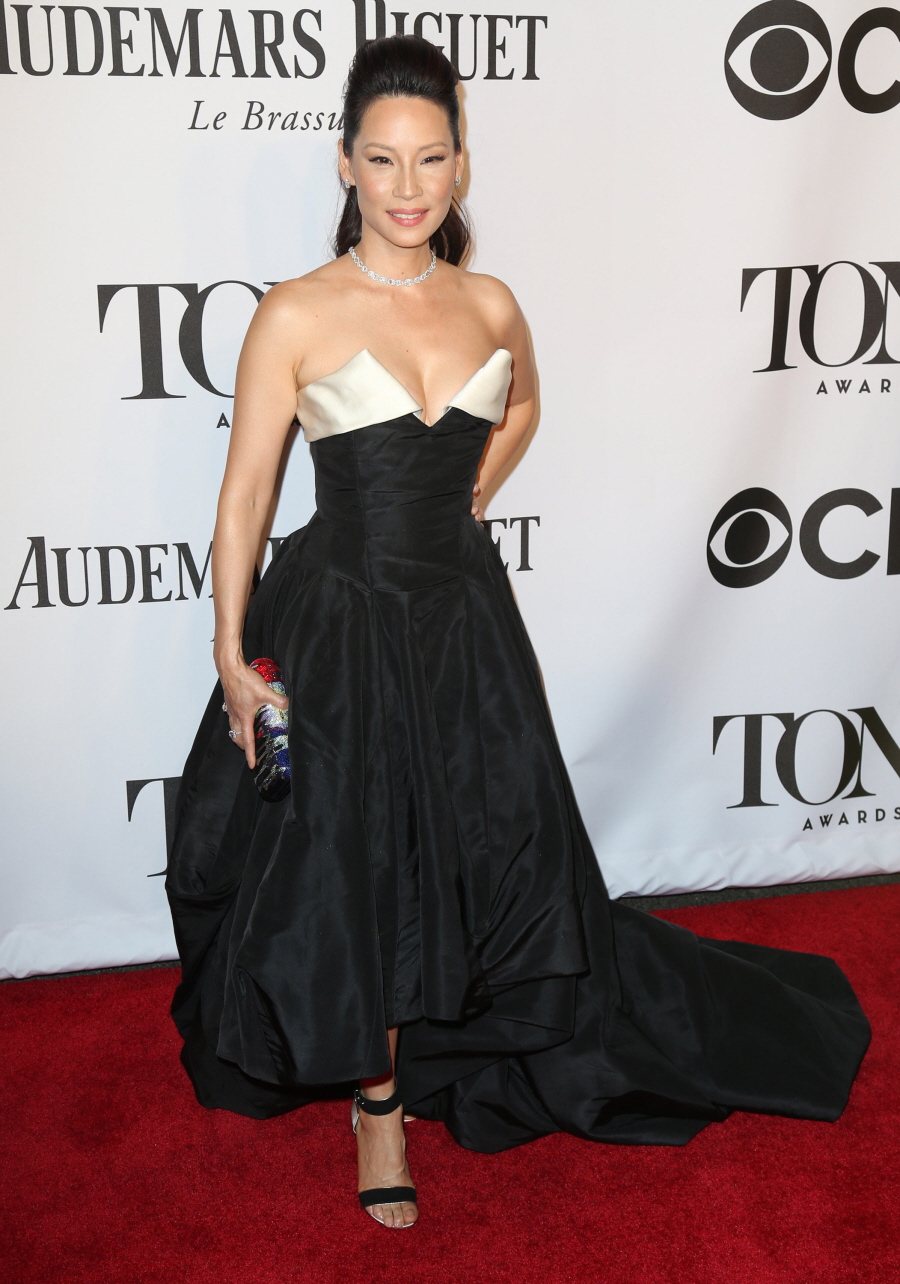 Adele Dazeem (Idina Menzel) in Zac Posen – this looks pretty in the front view, but I saw some photos of the side view and the design is a trainwreck.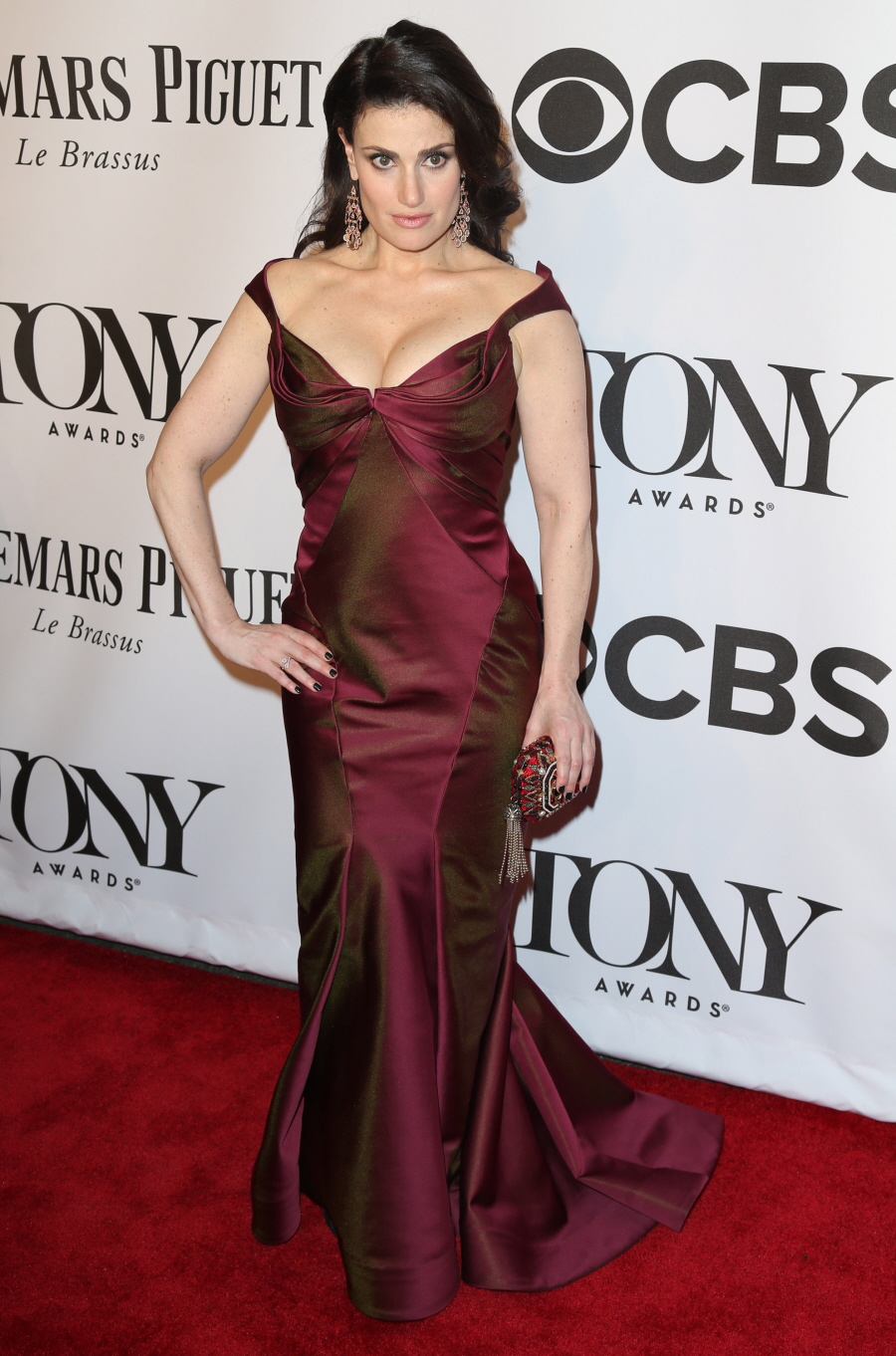 Emmy Rossum in Ralph Lauren – this is a beautiful dress. It looks icy!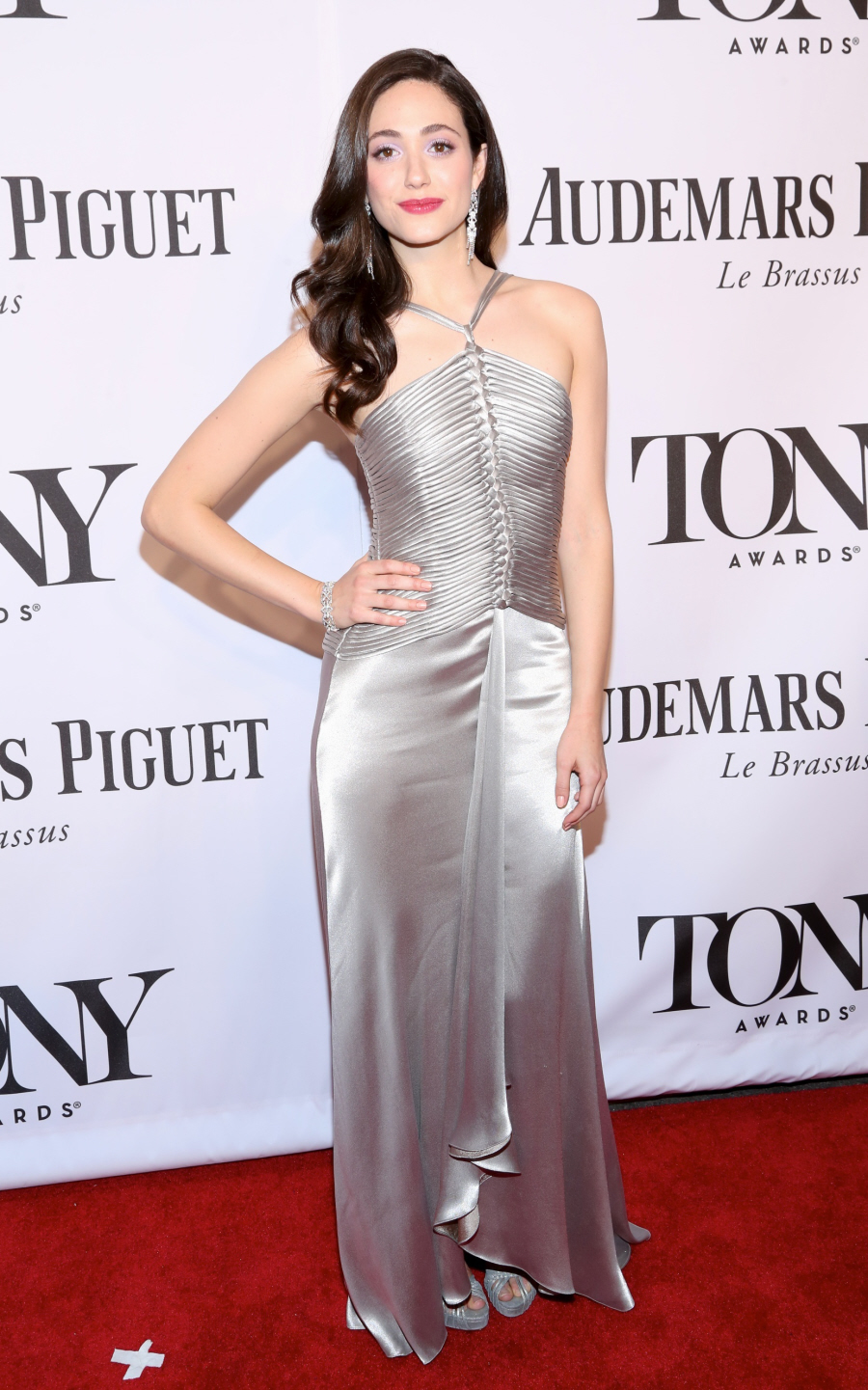 Hot guys… Orlando Bloom, Matt Bomer, Zachary Quinto, Ethan Hawke (yes, I would hit that) and Kevin Bacon (looking thin).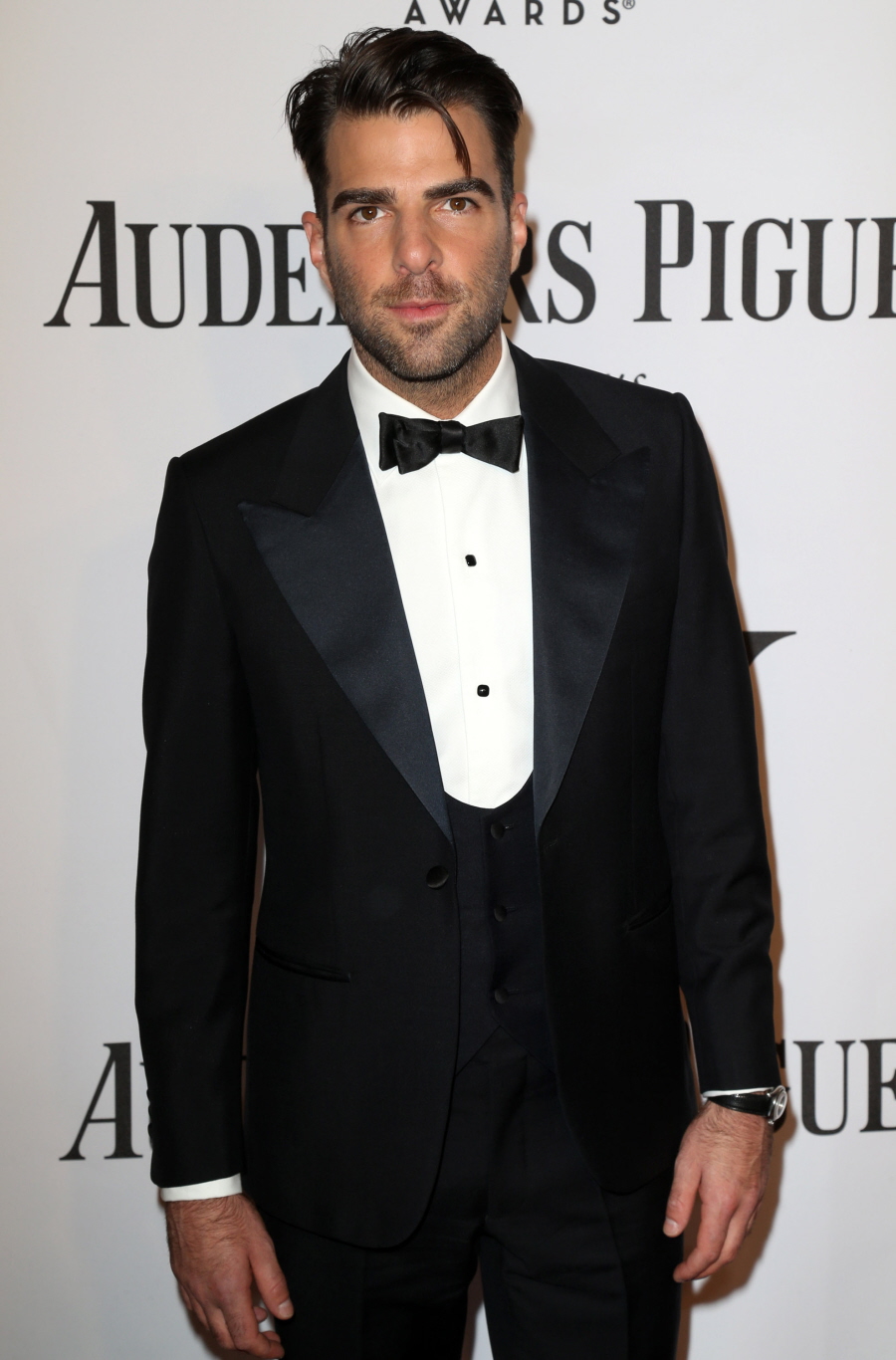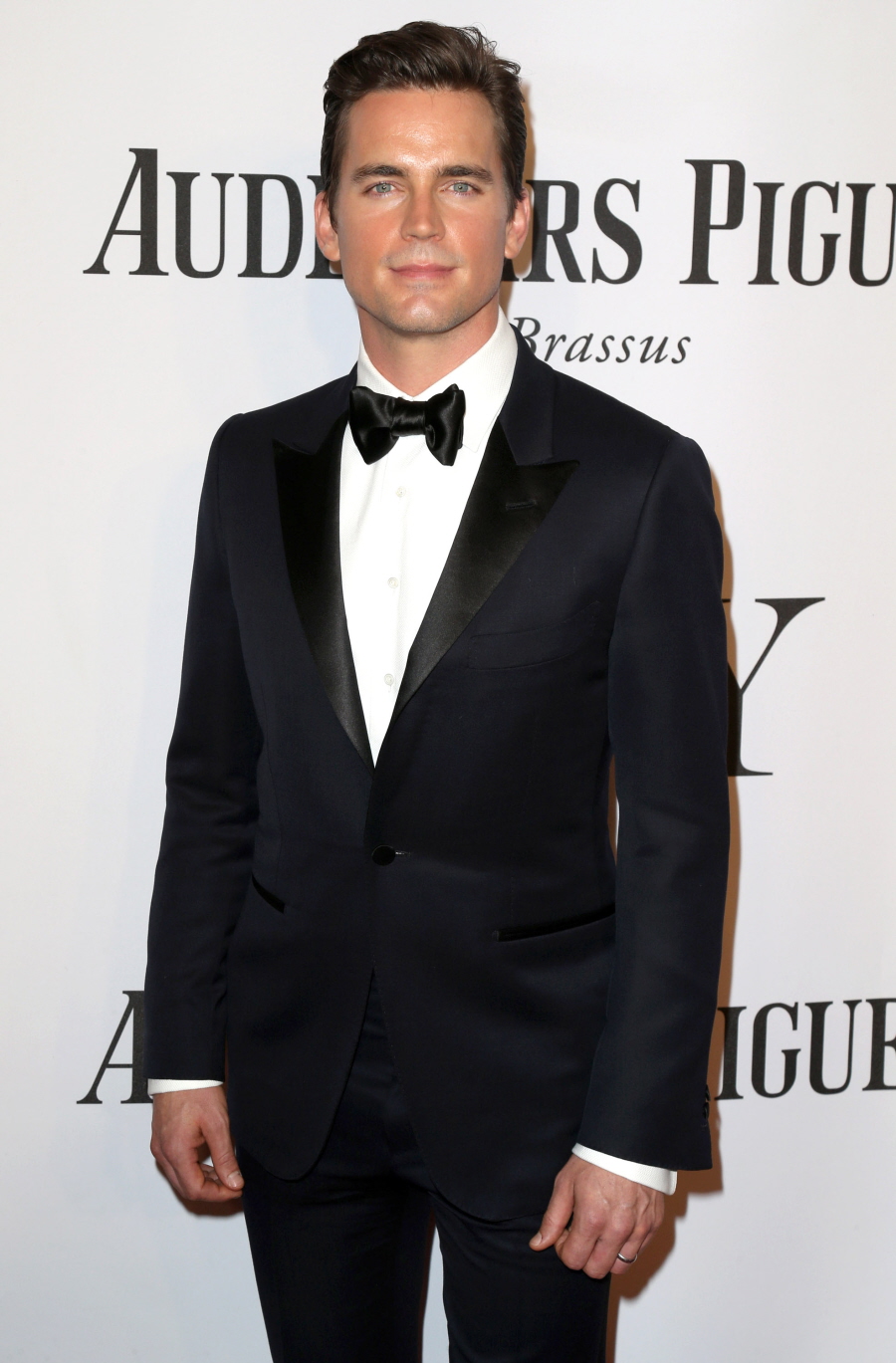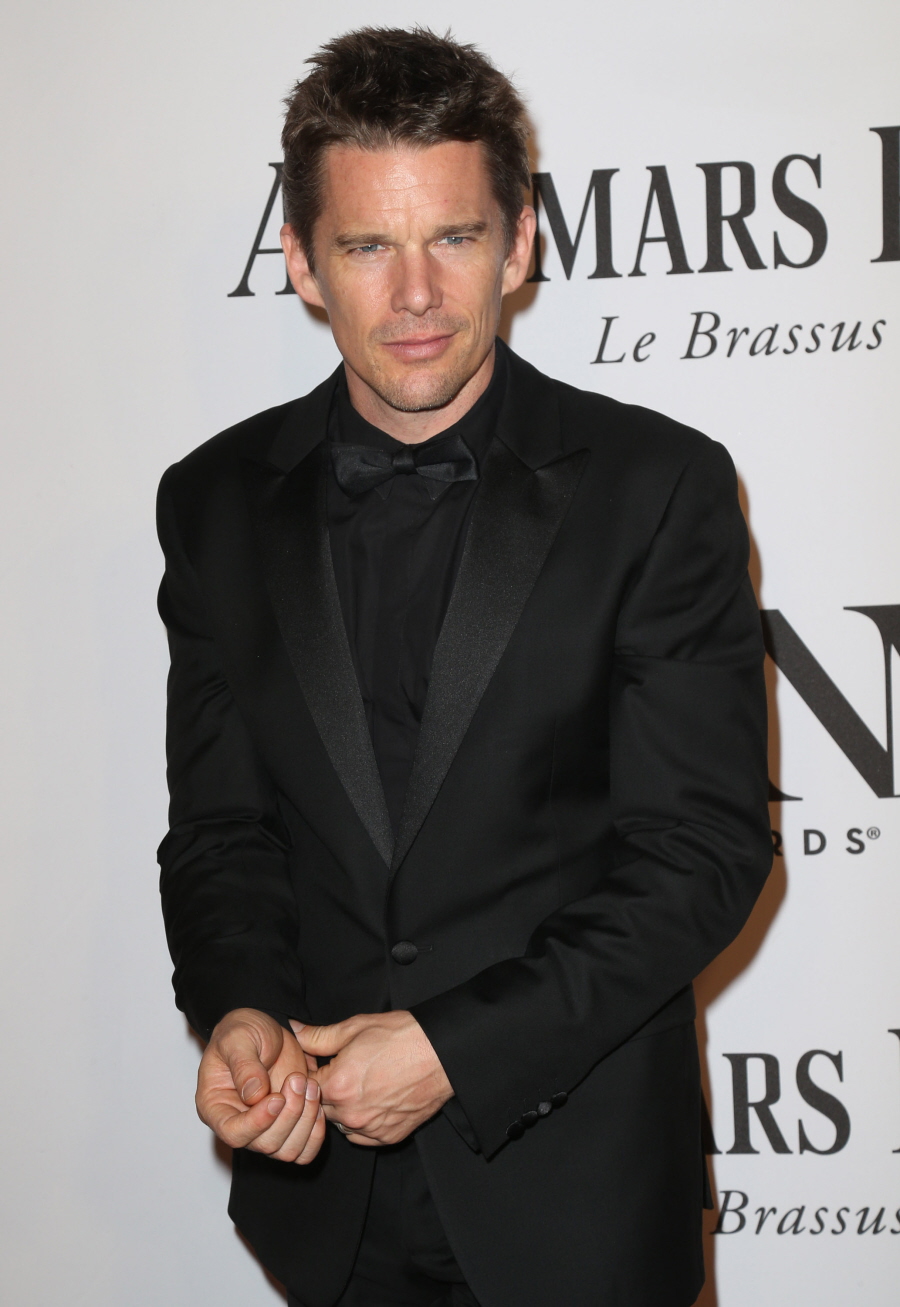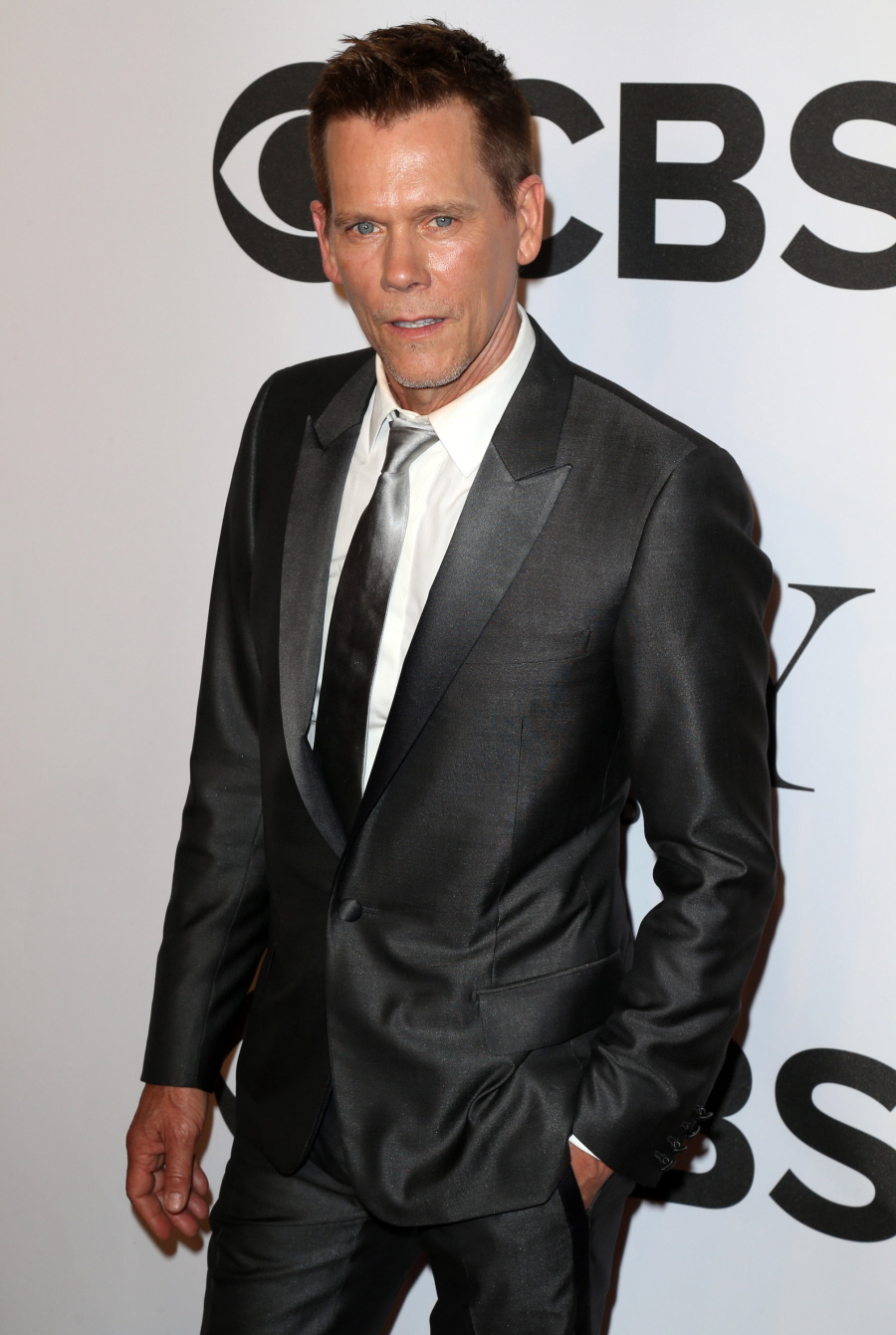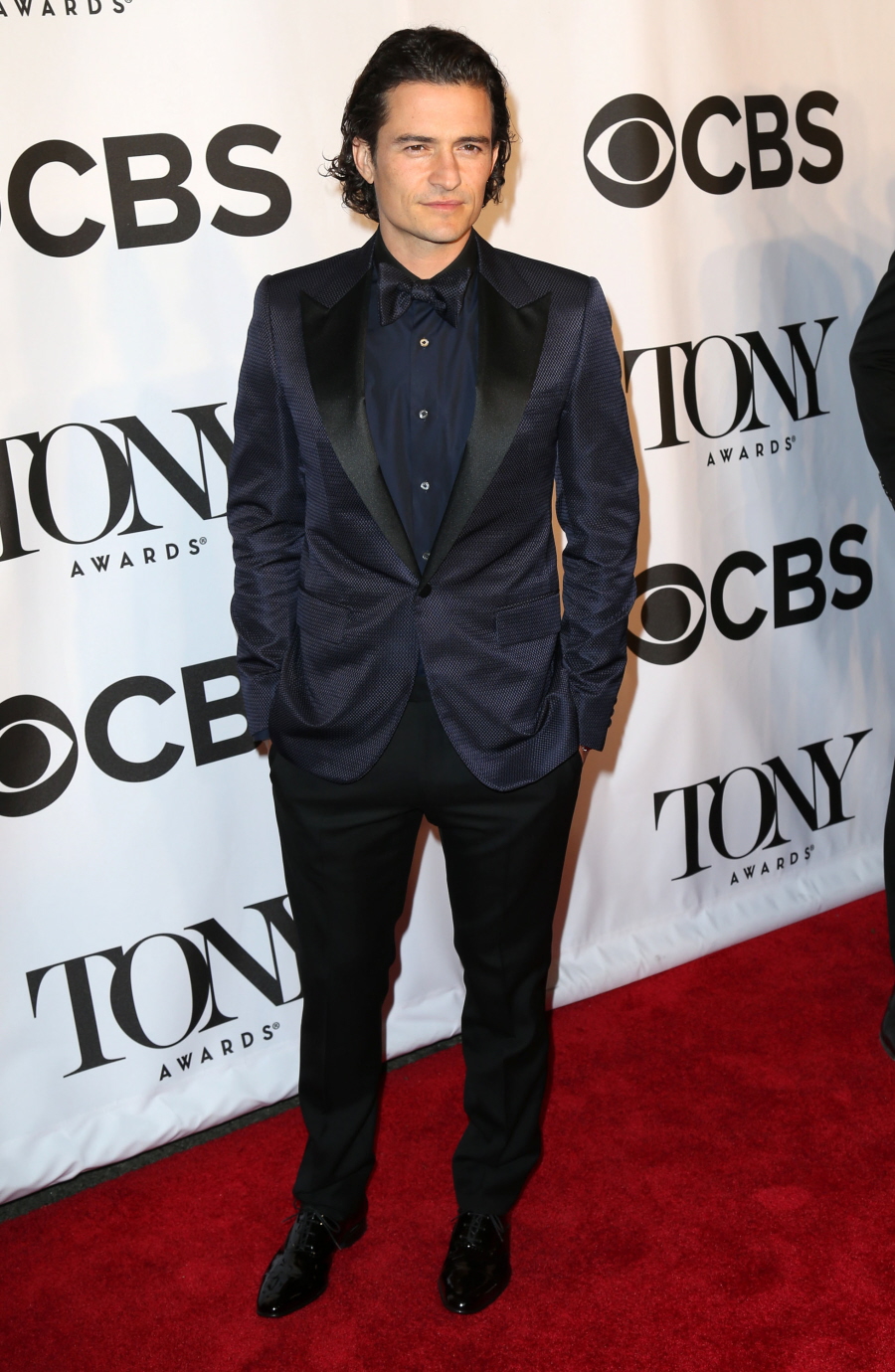 Photos courtesy of Fame/Flynet and WENN.