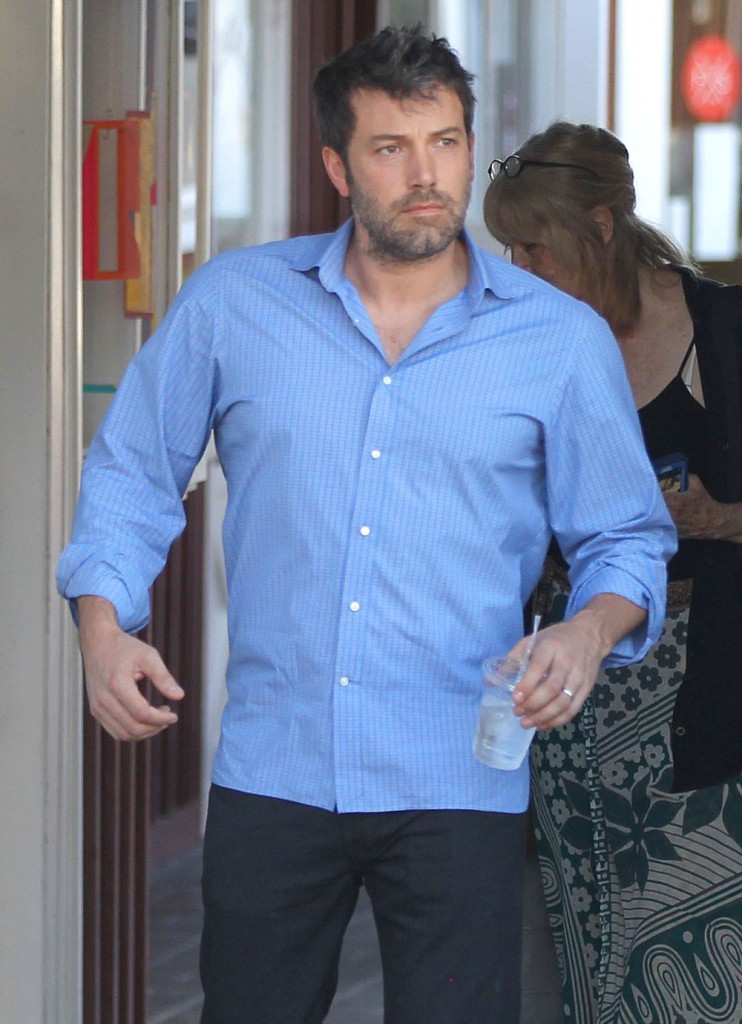 The last time we discussed Ben Affleck's gambling problem, he was hitting the casinos around Detroit, where Batman vs. Superman is filming. Affleck, who is playing a beefed up caped crusader, is filling his free time with high stakes blackjack. We heard that he was kicked out of the Hard Rock Casino in Vegas for allegedly counting cards at blackjack, and that there were security alerts sent to other casinos about him.
That was in early May, and despite all the publicity from that incident Affleck can't stop gambling. He's been spotted out multiple times at casinos in Canada and he's predictably been asked to leave by casino security. It sounds like things are getting bad for him. What's worse is that Ben's wife, Jennifer Garner, has allegedly canceled plans to visit him in Detroit because she doesn't want to sit around while he's gambling constantly. This comes from Star Magazine [via Radar] but the fact that there are dates and specific sightings of Ben adds legitimacy to this story. Here's more:
According to Star magazine, Garner is fed up with her husband's gambling ways and the latest headlines have tipped her over the edge…

On May 31, he was spotted at Caesars Windsor Hotel and Casino in Windsor, Ontario, just 10 minutes from downtown Detroit, where as Radar reported exclusively Affleck has been gambling $5,000 hands at the high roller table.

"Ben walked in and went straight to the card games," an eyewitness in Ontario told the mag. "His hair was a disaster, and he looked like a mess! He sat down and played for roughly 20 minutes before security heard he was there. They made the dealers stop what they were doing and asked him to leave. Ben seemed pretty mad."

Another eyewitness at MotorCity Casino Hotel in Detroit noticed the 41-year-old on May 24 at 2 p.m. not looking his movie star best.

"It took me a minute to realize it was Ben Affleck," a second eyewitness told Star. "He looked disheveled and upset while sitting there gambling. He seemed really frazzled like he had just lost a ton of money. He was smoking a cigarette and his head was down in his arms. When he sat up his eyes looked bloodshot, like he'd been there all night!"

And his wife of nine years is putting her foot down.

"Jen canceled her trip. She just doesn't want to be Ben's enabler or babysitter," a source told the magazine about the family's intender summer trip to Detroit "She was absolutely mortified about the Las Vegas incident, and everything has really gone downhill since then.

"She's completely distraught over Ben's problems. It's a never-ending roller coaster."
I've said before that at least it's not women, but it's not like women and gambling are mutually exclusive. Plus this sounds like a serious addiction. Affleck could have taken his high profile ouster in Vegas as a sign to cut back or find another way to spend his free time, but it sounds like he can't stop gambling and like it's definitely affecting his family. I hope he gets help soon, he was turning it around for so long. I don't want him to hit bottom before he realizes how far he's slid.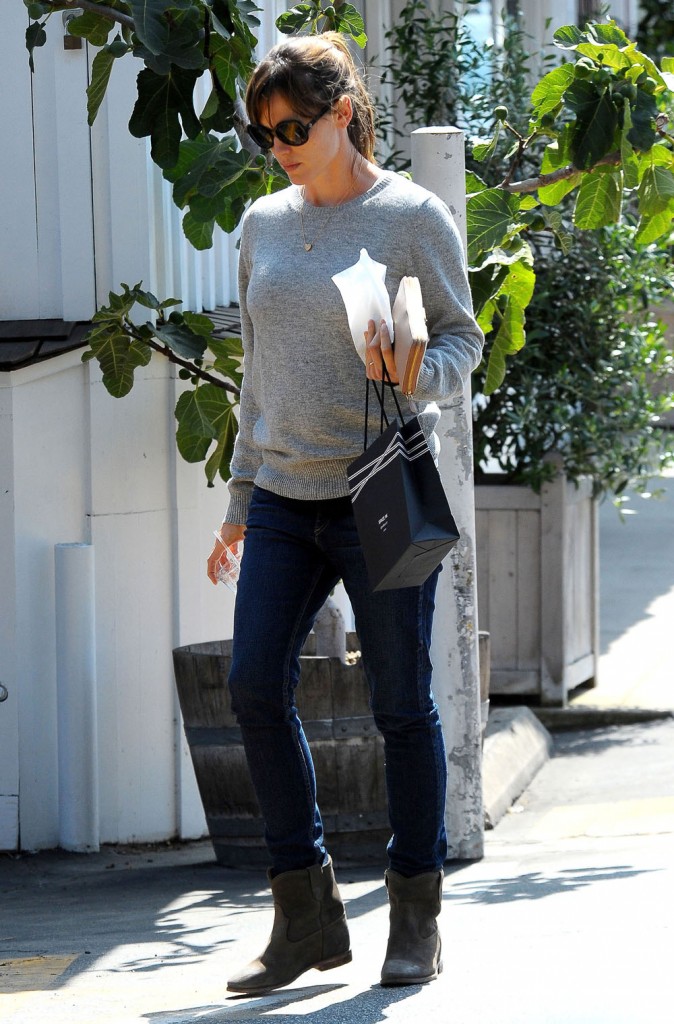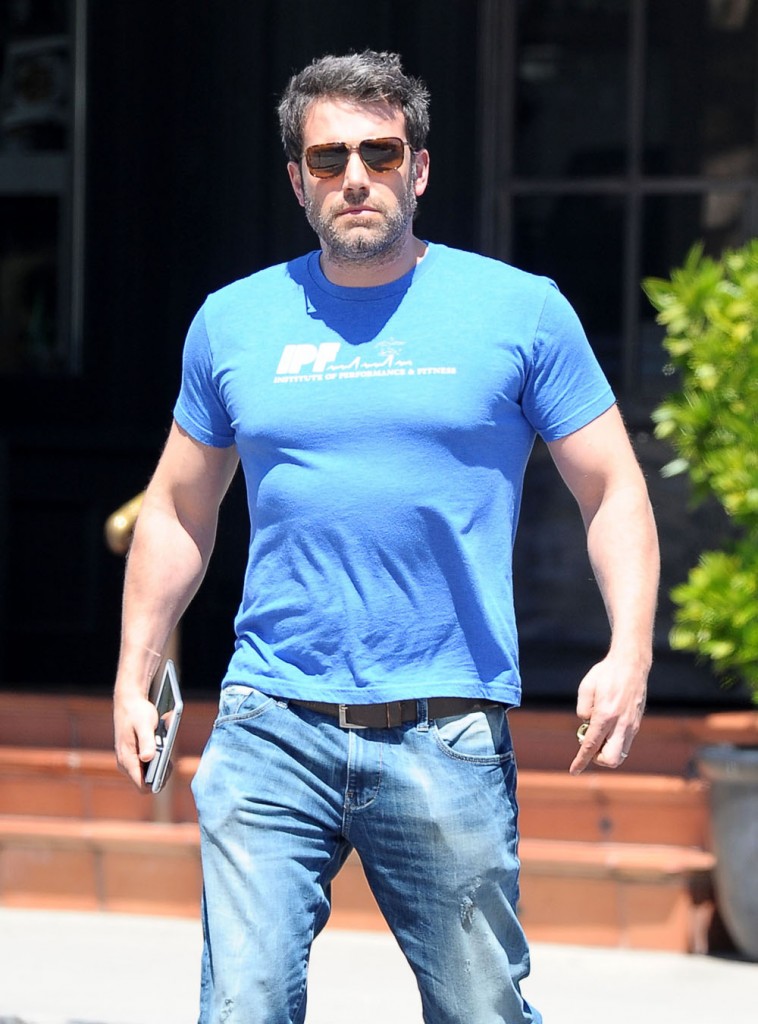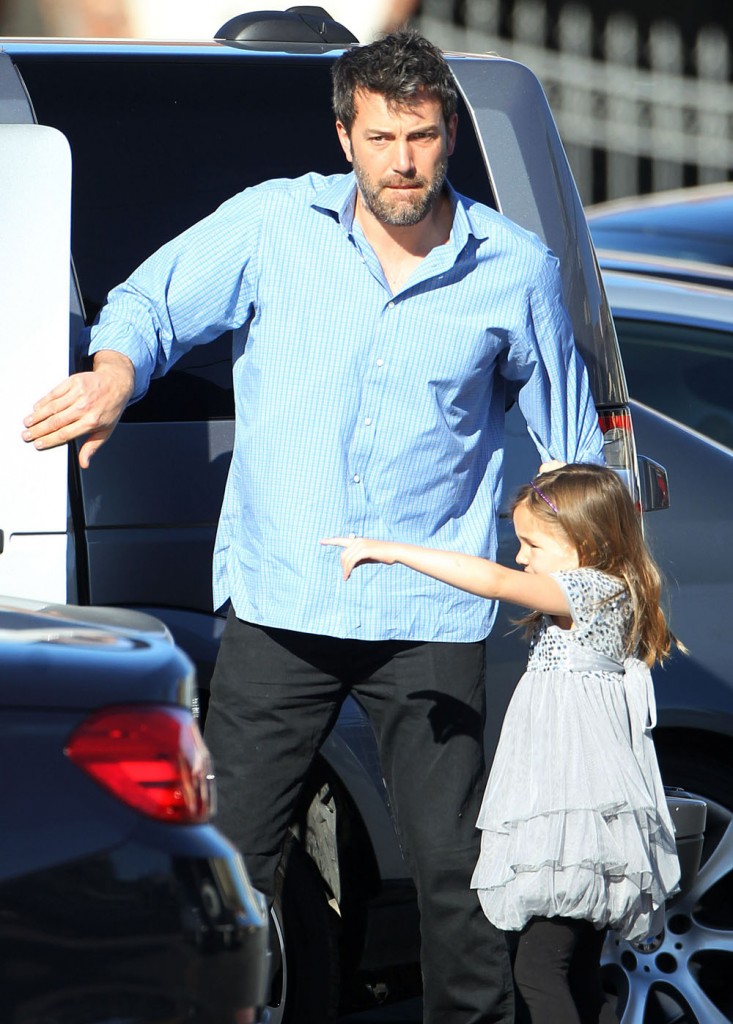 Jennifer Garner is shown out with a friend on 6-20. Ben Affleck is shown on 5-13 and 5-15. Credit: FameFlynet