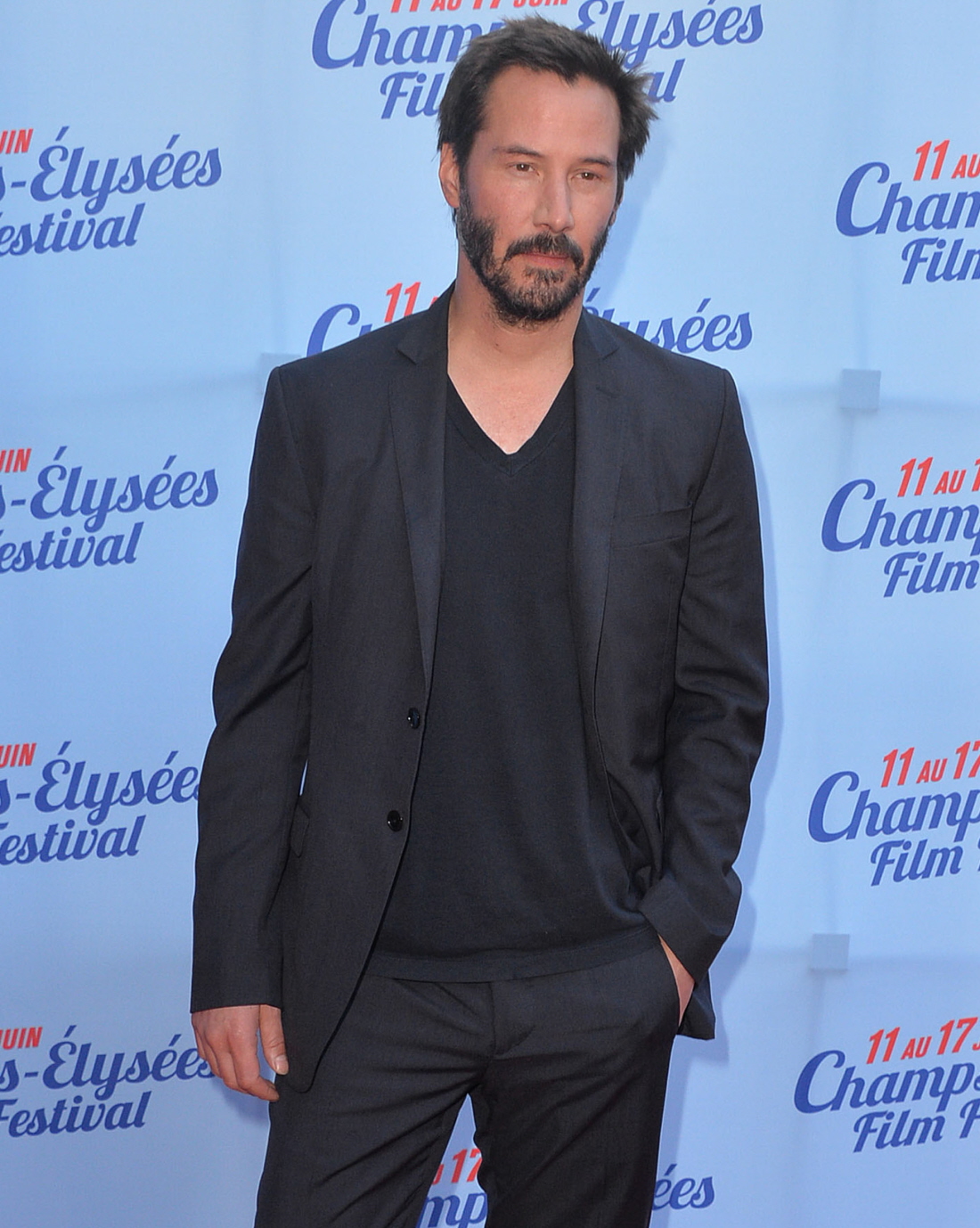 I believe that being into Keanu Reeves is a binary state. You can't be just a little bit into Keanu, nor can you only hate him a little. It's either/or. You either love him or you hate him. And over the years, it seems like more and more people love him. He's not a famewhore. He doesn't need people to pay attention to him in any kind of compulsive way. He's still pretty hot. And he's made several really good movies.
Anyway, these are some new photos of Keanu at the Paris premiere of The Man of Tai Chi. He premiered it during the Champs Elysees Film Festival. The Man of Tai Chi got some decent reviews and it's at 70% on Rotten Tomatoes. It was also Keanu's feature film directorial debut. Good for him. So… would you hit it? I still would. Something about the beard that still won't grow in properly. Plus, he just looks like a nice guy. I kind of want to take care of him a little bit.
Meanwhile, there's been an interesting development in that situation back in April, where Daniel Craig abruptly pulled out of the film The Whole Truth just days before it started production. It was a weird situation and we still don't know what the hell was going on with Daniel. But now Deadline reports that Keanu has been cast in the role Daniel vacated. The role is "a defense attorney who fights to get his teenage client acquitted of murdering his wealthy father." They've also moved the production from Boston to New Orleans after being "on hold" for the past two months. Huh.
It's like he's staring into my soul…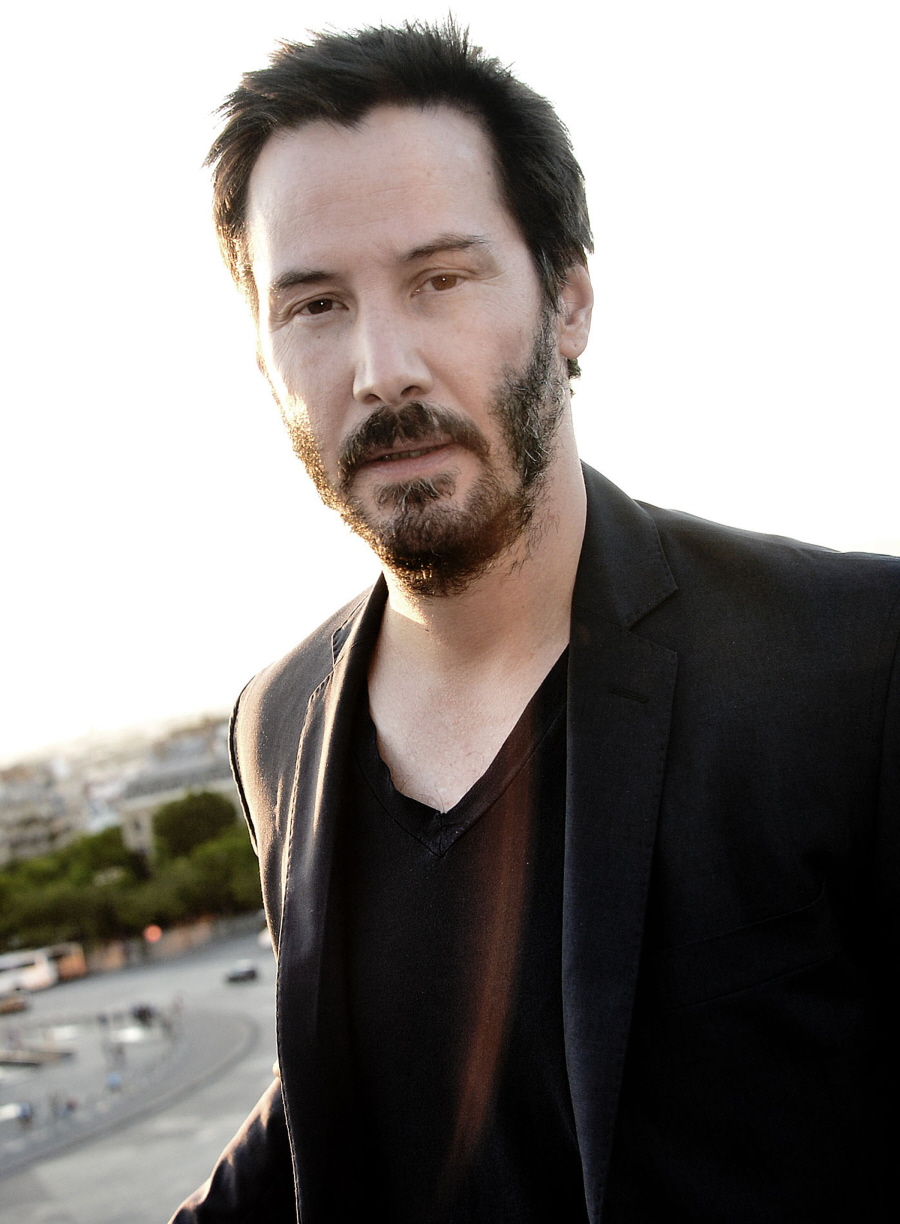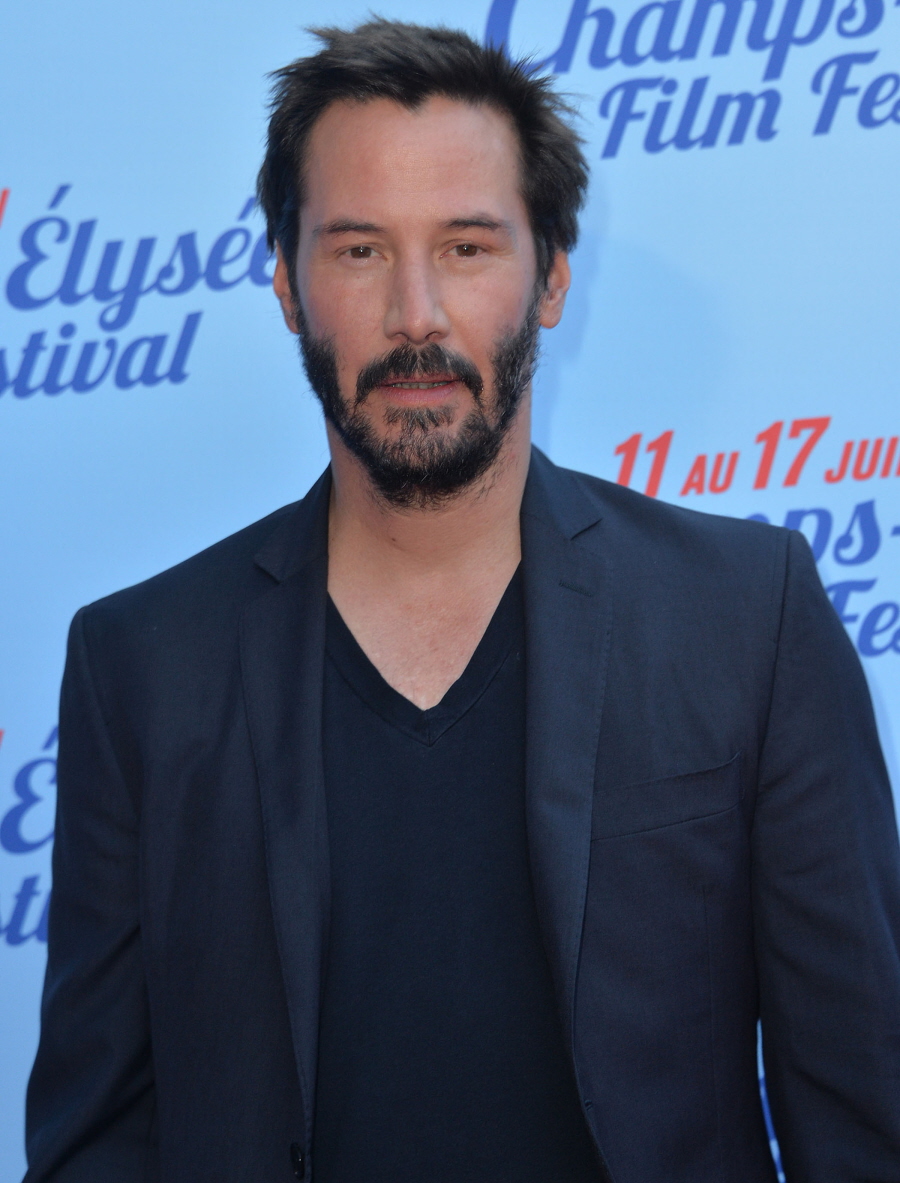 Photos courtesy of Fame/Flynet.