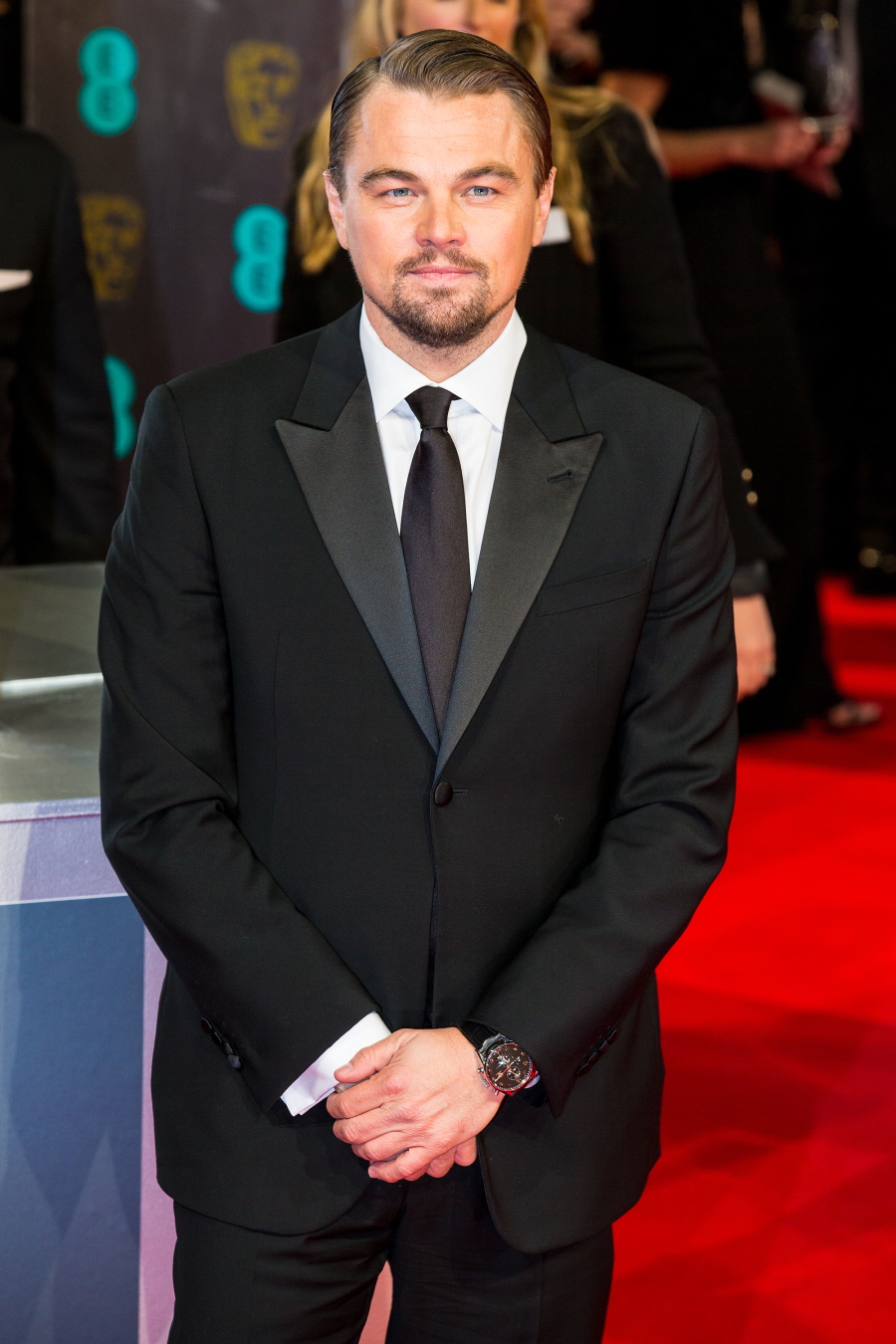 Leonardo DiCaprio has been partying in and around Brazil for much of the past week and a half. Apparently, he rented out a massive yacht, Topaz, owned by "the Abu Dhabi billionaire Sheikh Mansour bin Zayed bin Sultan bin Zayed bin Khalifa Al Nahyan." Seriously. The yacht is the fifth largest privately-owned yacht in the world. Leo invited 21 friends to party with him and watch the World Cup. The yacht includes: "three swimming pools, a gym, Jacuzzi, fitness hall, cinema and helipad." I've also read a few stories about Leo "bringing in" some Brazilian girls for the party that never ends (also known as "his life").
But it wasn't all fun and games on $600 million yachts (which make gas-guzzling SUVs look quaint). Leo also flew to Washington DC this week (just for a day) to attend the State Department's Our Ocean Conference. Not only did he attend – Leo also opened his wallet.
Leo DiCaprio, who's often seen partying on multimillion- dollar yachts, got out his wallet for the waters this week. He pledged $7 million from his foundation for ocean conservation at the State Department's Our Ocean Conference in Washington, DC.

Secretary of State John Kerry said of DiCaprio's environmental efforts, after giving the scruffy star a hug: "He doesn't just lend his name . . . He does his homework. He knows the issues."

DiCaprio said, "[I'm] here as a concerned citizen of this planet."
Is this hypocrisy? While I think it's good that Leo is so generous – and seriously, $7 million is a lot of money – I also think that Leo could do a better job of walking the walk in his private life. The yachts, the private jets, the huge, unnecessary "eco-condos" – there's a lot of waste happening there. I guess you could say that most big celebrities have a big carbon footprint no matter what, and at least Leo is trying to do something to help out the environment?
Photos courtesy of WENN, Getty.