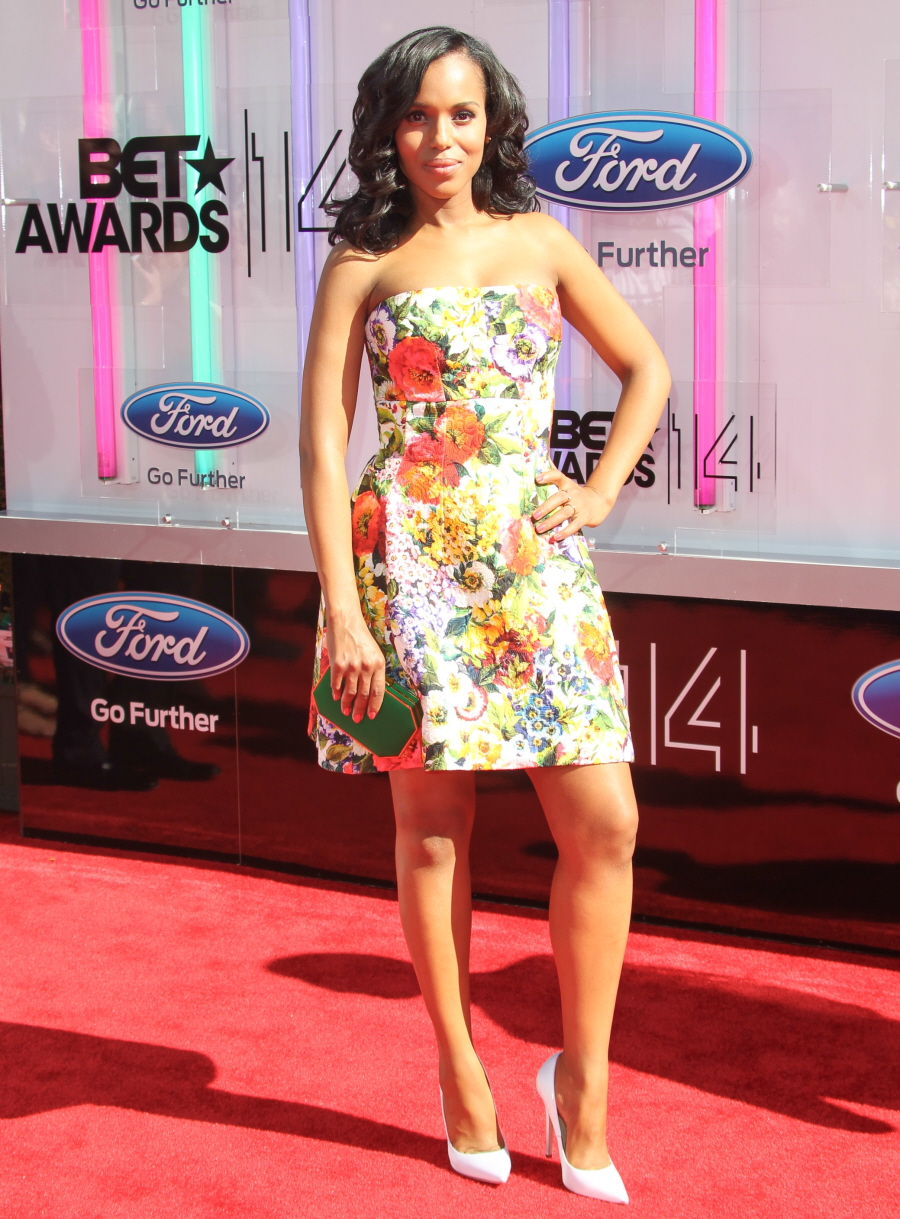 Here are some photos from last night's BET Awards. They got a decent turnout for the event, although I'm only pulling photos of people I recognized – I'm sure there were lots of "Basketball Wives" and reality stars there who I just didn't know. Chris Rock was the host and he apparently tore it up on stage. Pharrell performed, Missy Elliot made a surprise appearance (YAY!) and Robin Thicke cried about getting Paula back. You can see a list of winners here.
Everybody is talking about Kerry Washington and how this was her first awards show since having the baby. It's not her first public appearance though – she did a Women In Film event several weeks ago. Still, it's always nice to see Kerry. She wore this cute Dolce & Gabbana dress – I like the colors and the cut. She stood out because most women were wearing white.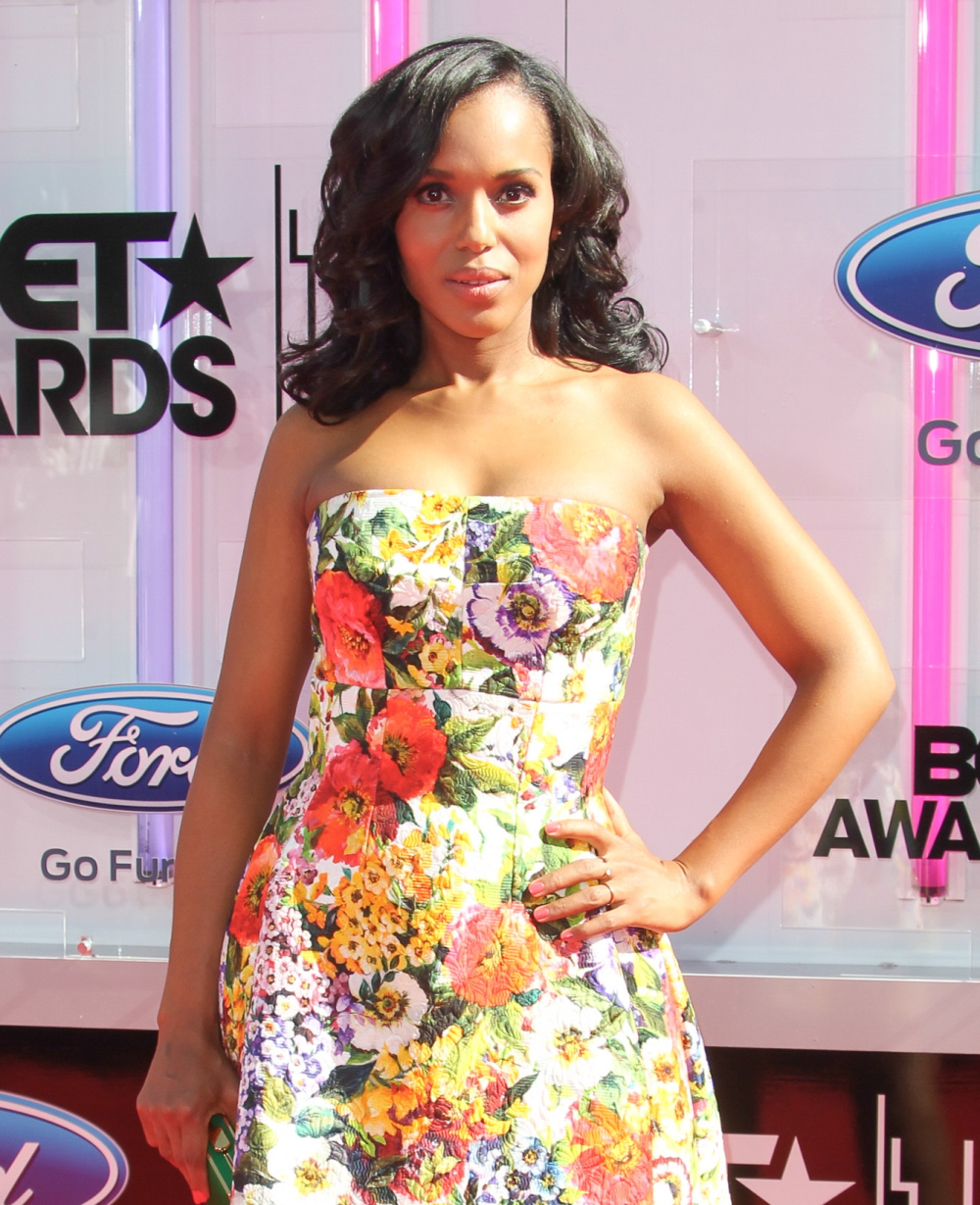 Gabrielle Union looks good. I think the thigh-high boots with this slitty dress… well, it's a bold choice. Dwyane Wade was not with her (or he didn't walk the carpet).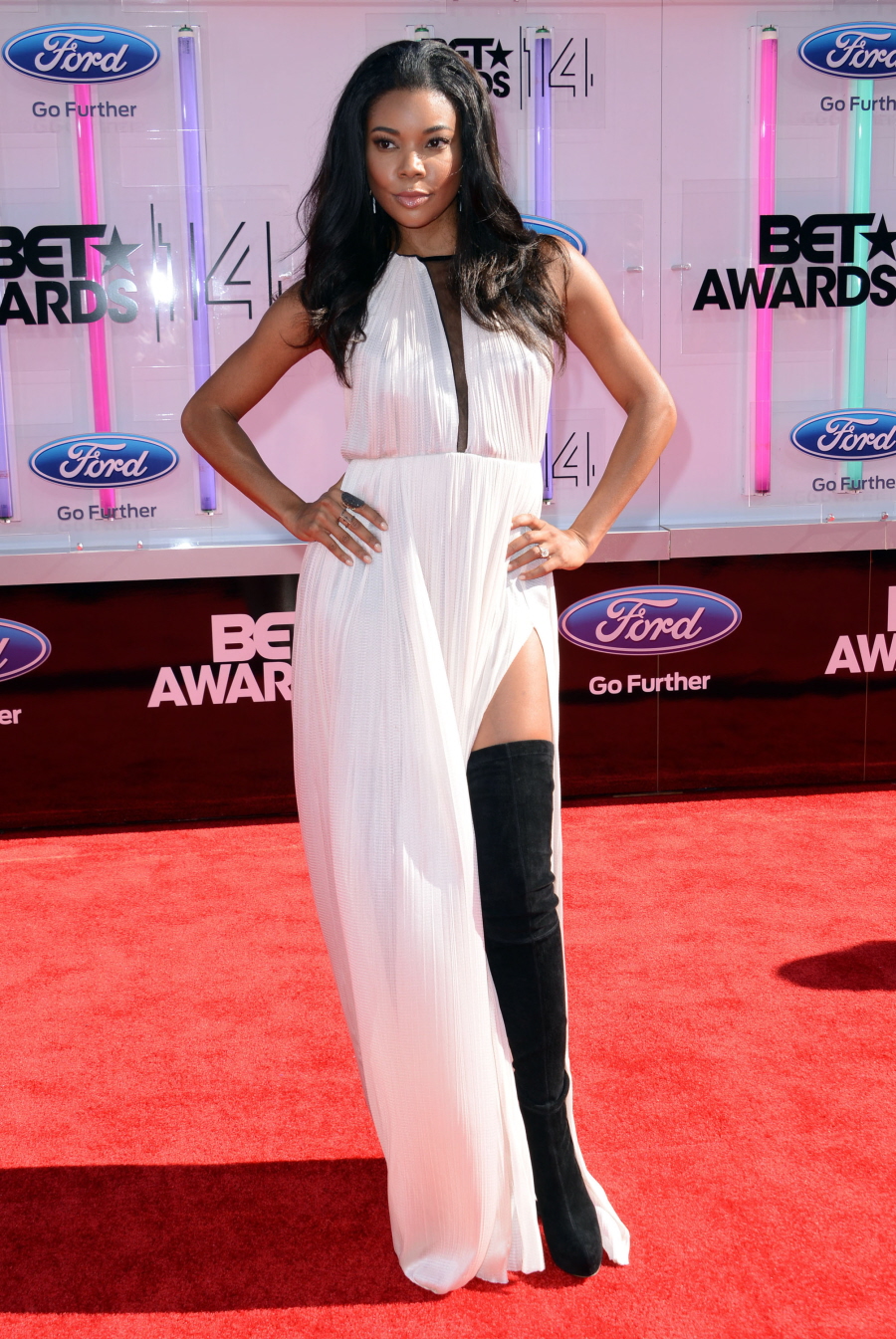 Taye Diggs decided to debut his new girlfriend at the BET Awards – this is Amanza Smith Brown. Good luck, girl. He's a dog.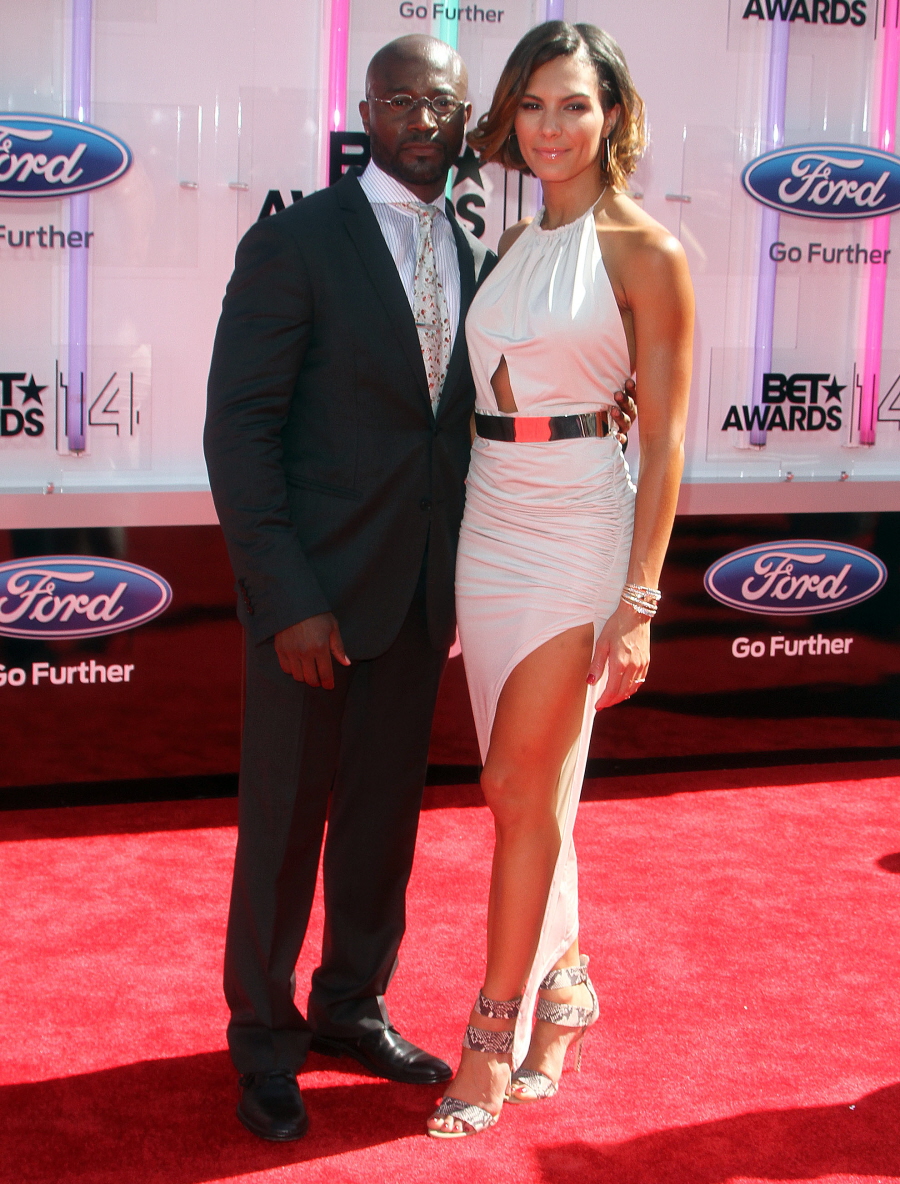 Regina Hall in a clean white suit – this is one of my favorite looks. I think she's so pretty too.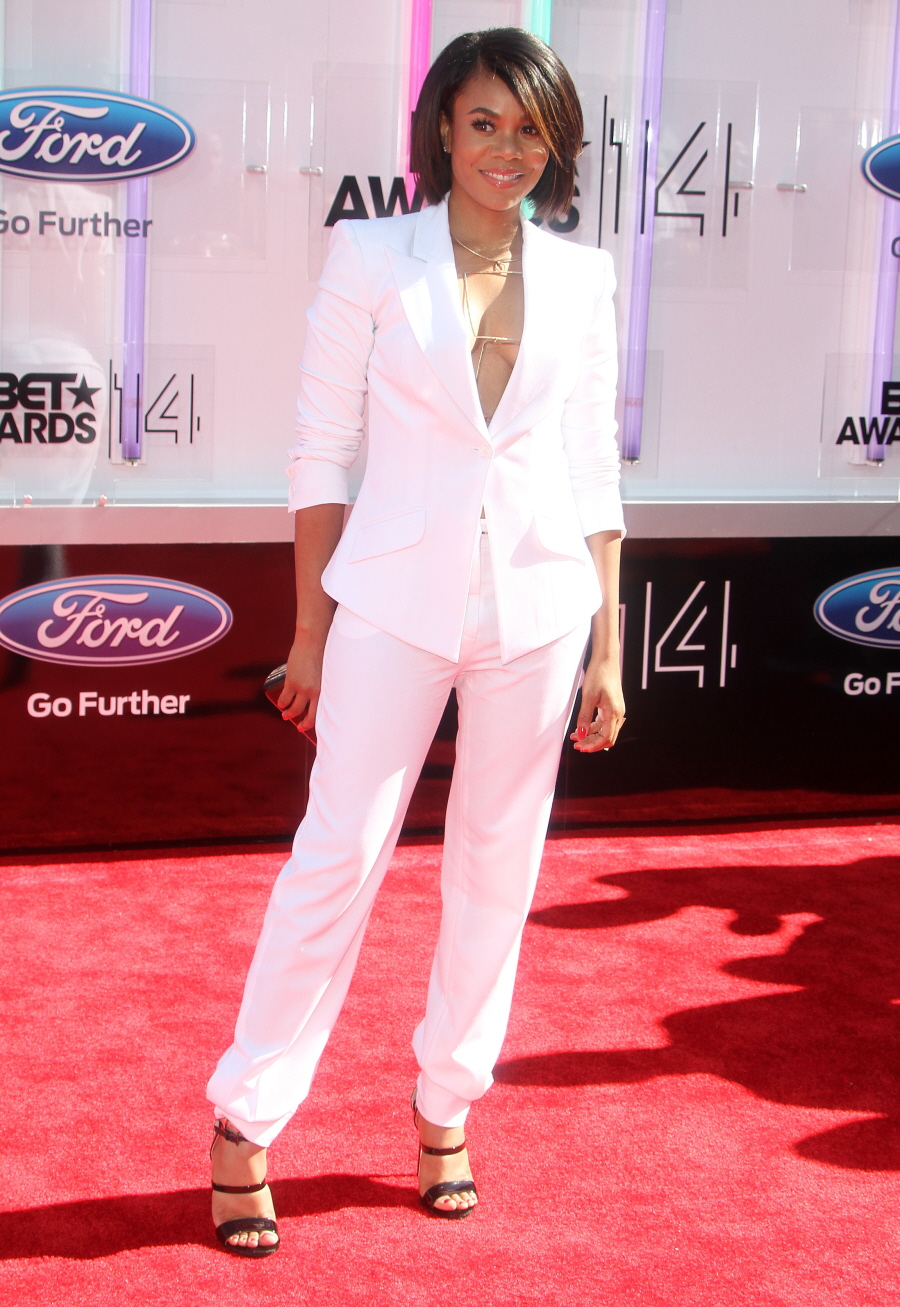 Michelle Williams in Olcay Gulsen. Decent color but the cut is not all that, and she looks really, really thin.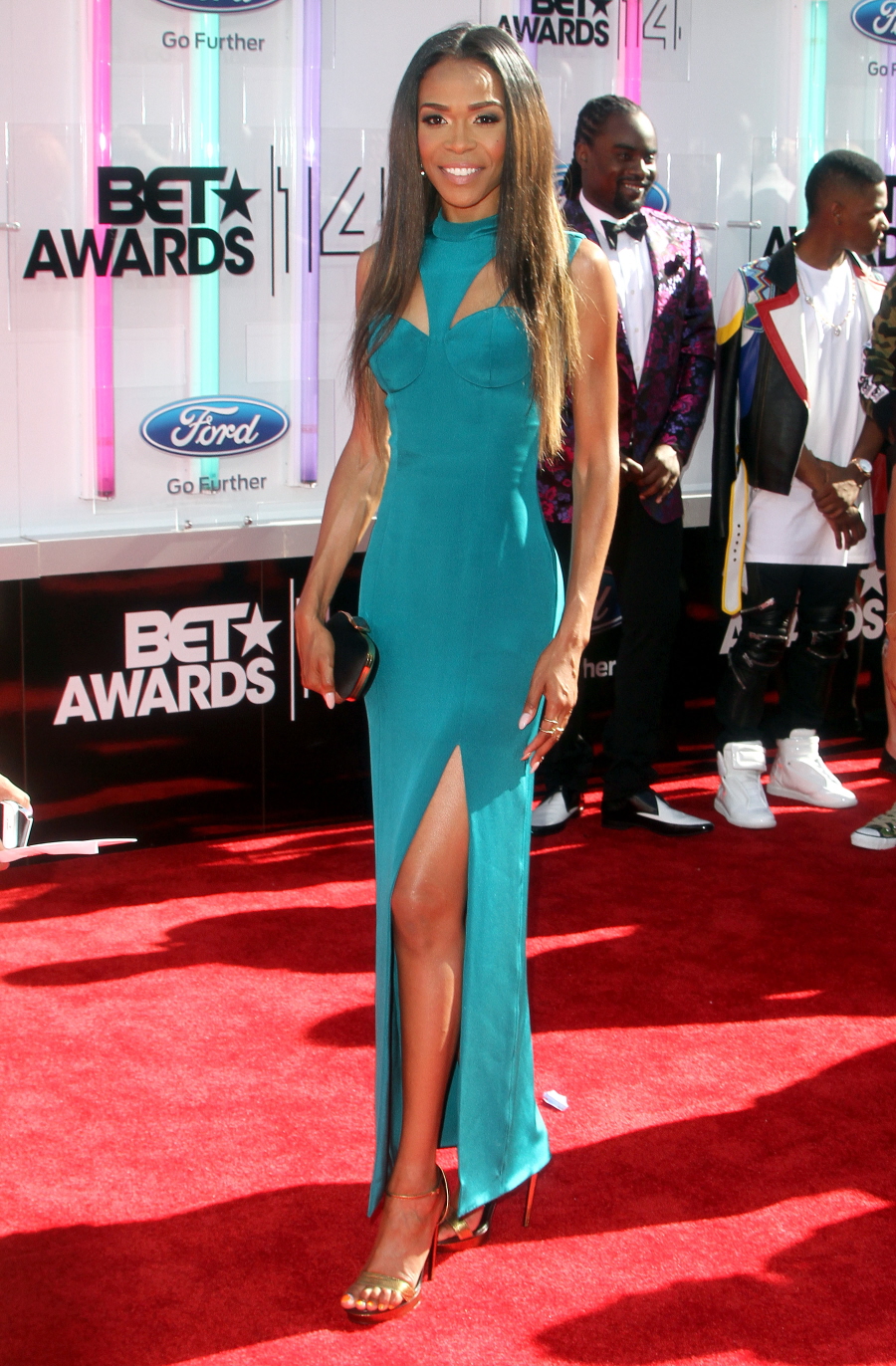 PARIS HILTON WAS THERE. I repeat, Paris Hilton was there.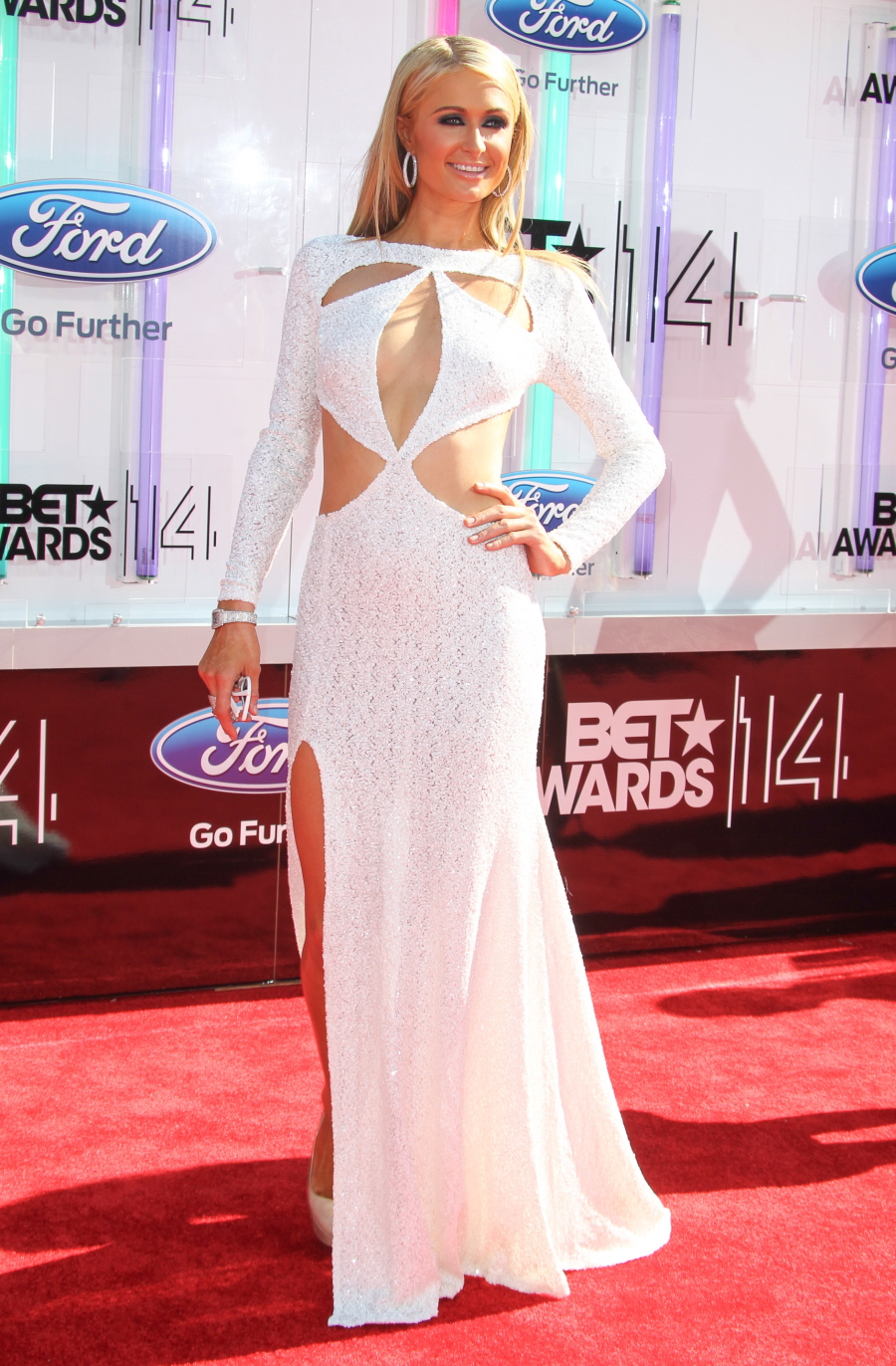 Amber Rose looks awesome! This was another favorite look from the night, although she's too covered up for a summer awards show.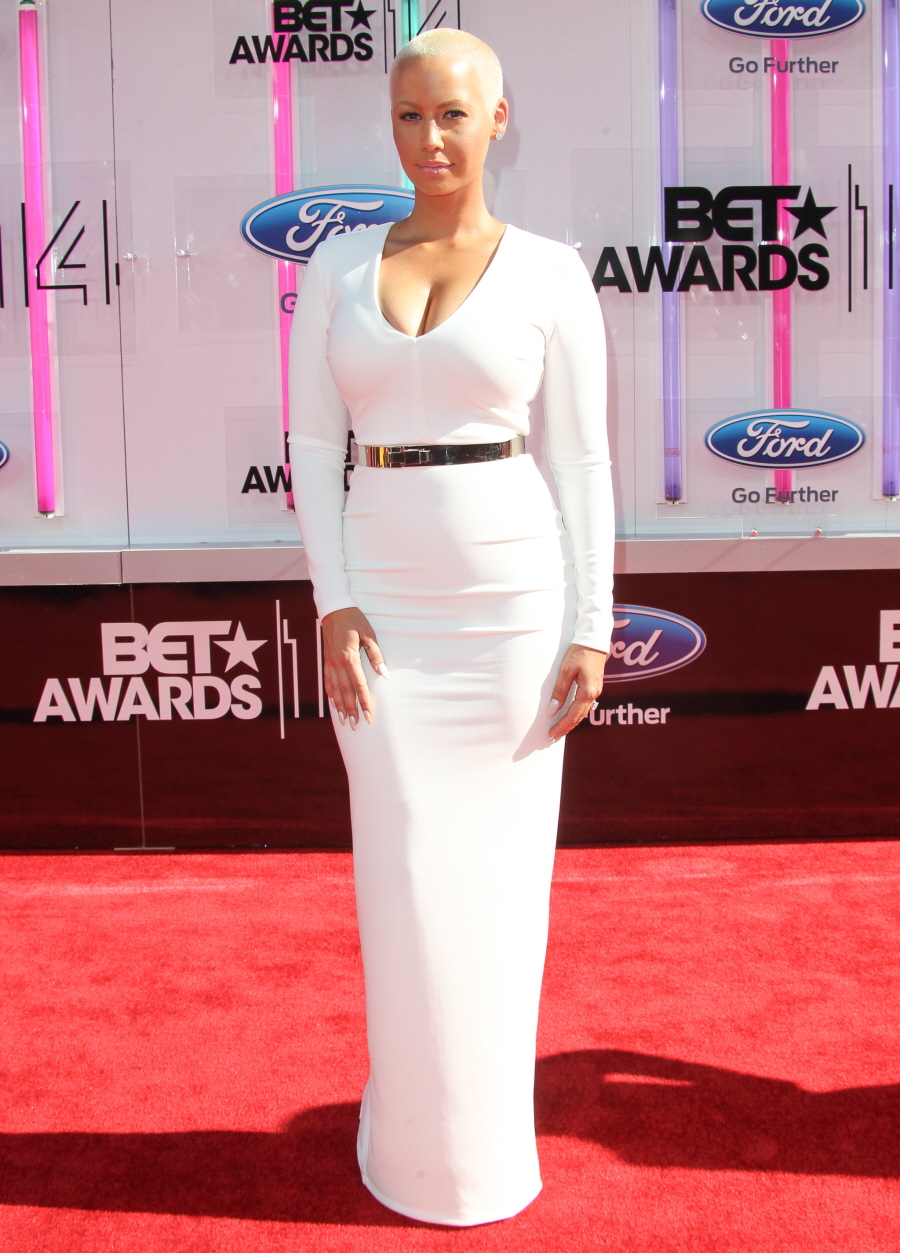 Ashanti looks… different. Um. Wow, she's had a lot of work. Ashanti wore this Michael Costello gown. I think she looks pretty tacky and tweaked.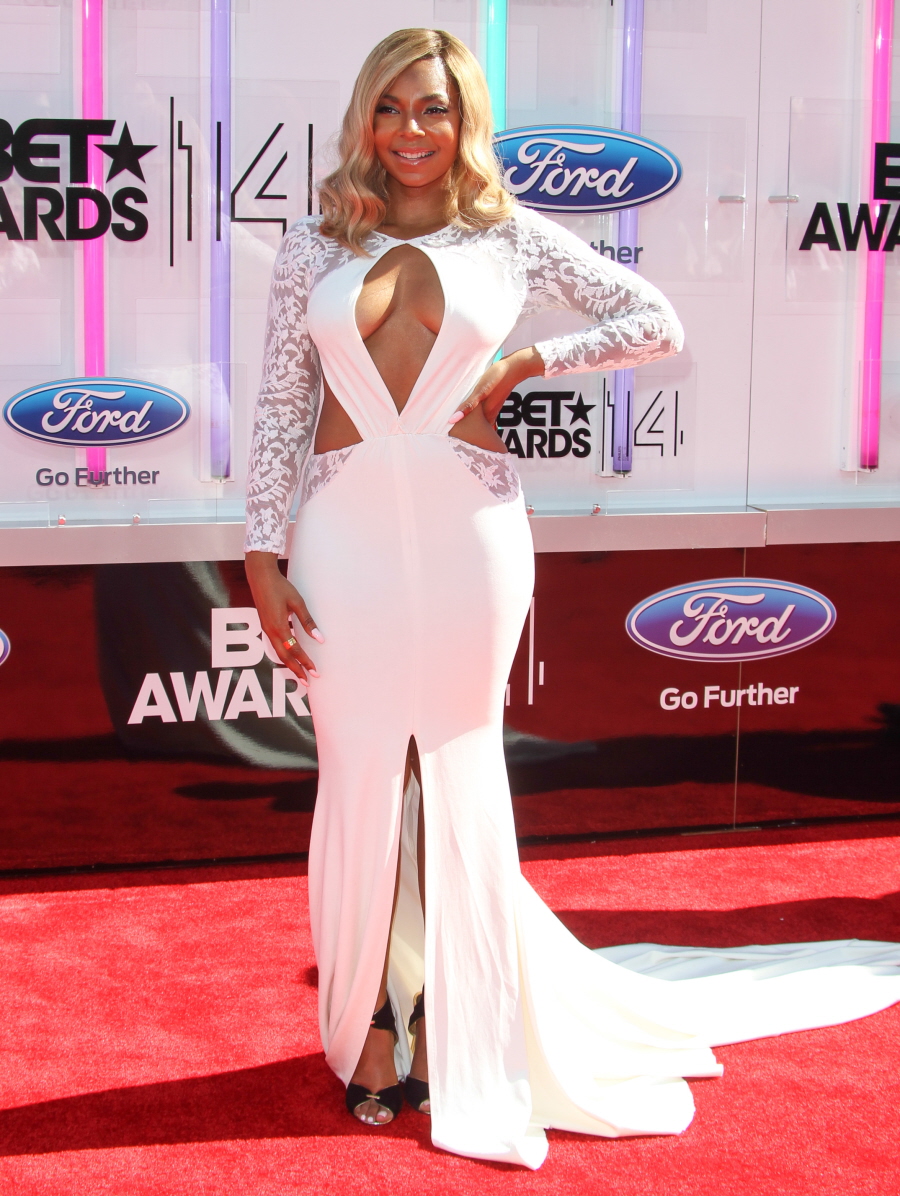 Photos courtesy of WENN, Fame/Flynet.