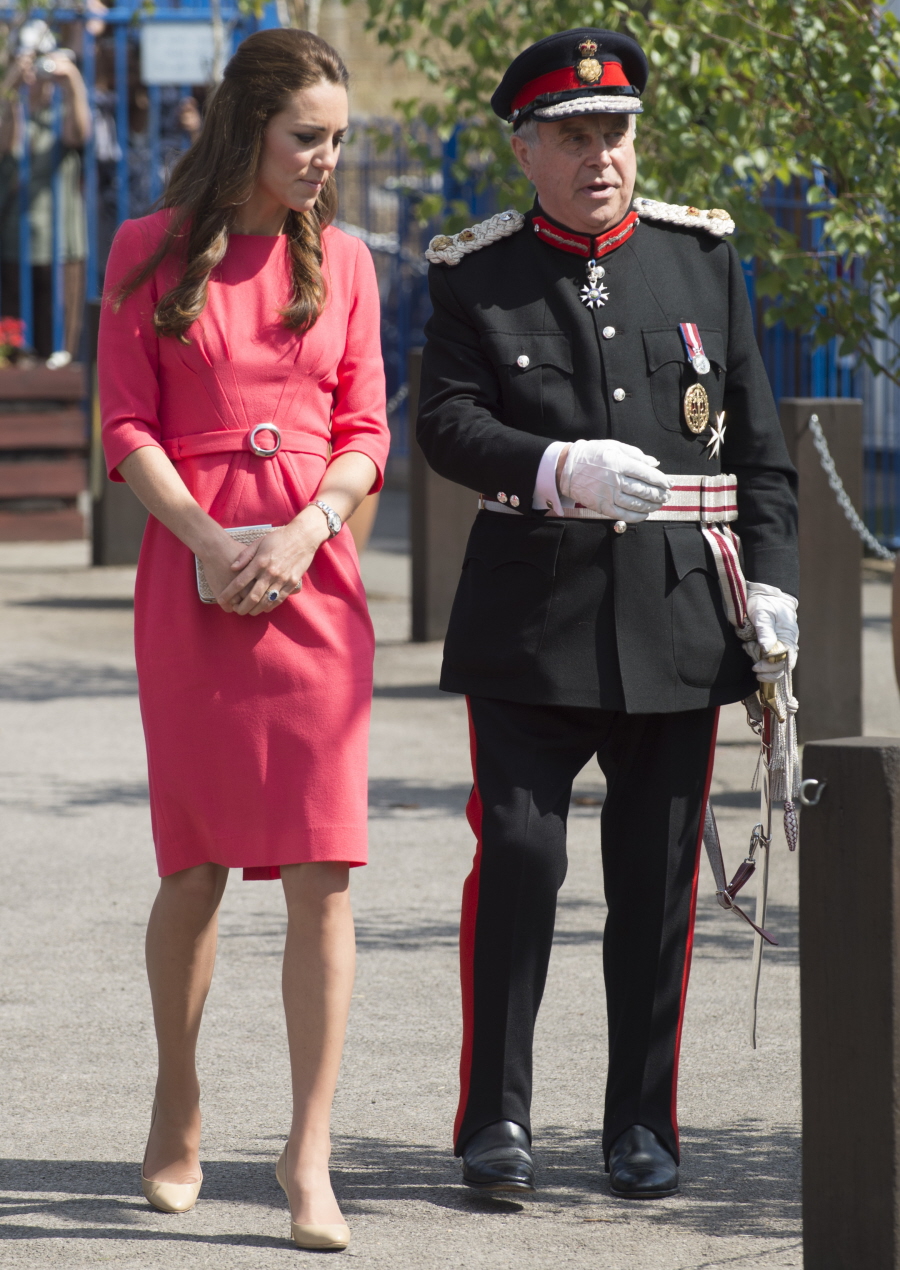 Looks like someone wants to make sure they look busy! Duchess Kate has to look like she's worth millions of pounds of renovations. First, Kate made some kind of "private" or "secret" visit to something or other yesterday (we didn't have those photos) and today, she showed up at a North London school on behalf of her work with M-PACT Plus, a project which "offers early support" to kids who have parents struggling with drug or alcohol addiction.
For the event, Kate really did change up her look. No floaty skirt just waiting to be lifted up by a gentle breeze. No fly-away sausage curls needing to be endlessly fussed and mussed throughout the event. Instead, she chose a completely appropriate pink dress by Goat, with a straight skirt that fell just above her knee. When she bent down to talk to kids, the skirt did not ride up to her crumpet, nor did she flash anyone at any point during the event. I really like this dress – flattering and attractive and a nice color on her too.
As for her hair…while I like to give Kate positive-reinforcement compliments any time she pulls back her hair, I don't think this puffy half-up-do is all that flattering. She looks better when she pulls more of her hair back or (ugh) leaves it all down.
M-Pact Plus was actually "started" by Kate last year, and it's funded by the royal foundation of Kate, William and Harry. You can read more about the visit here.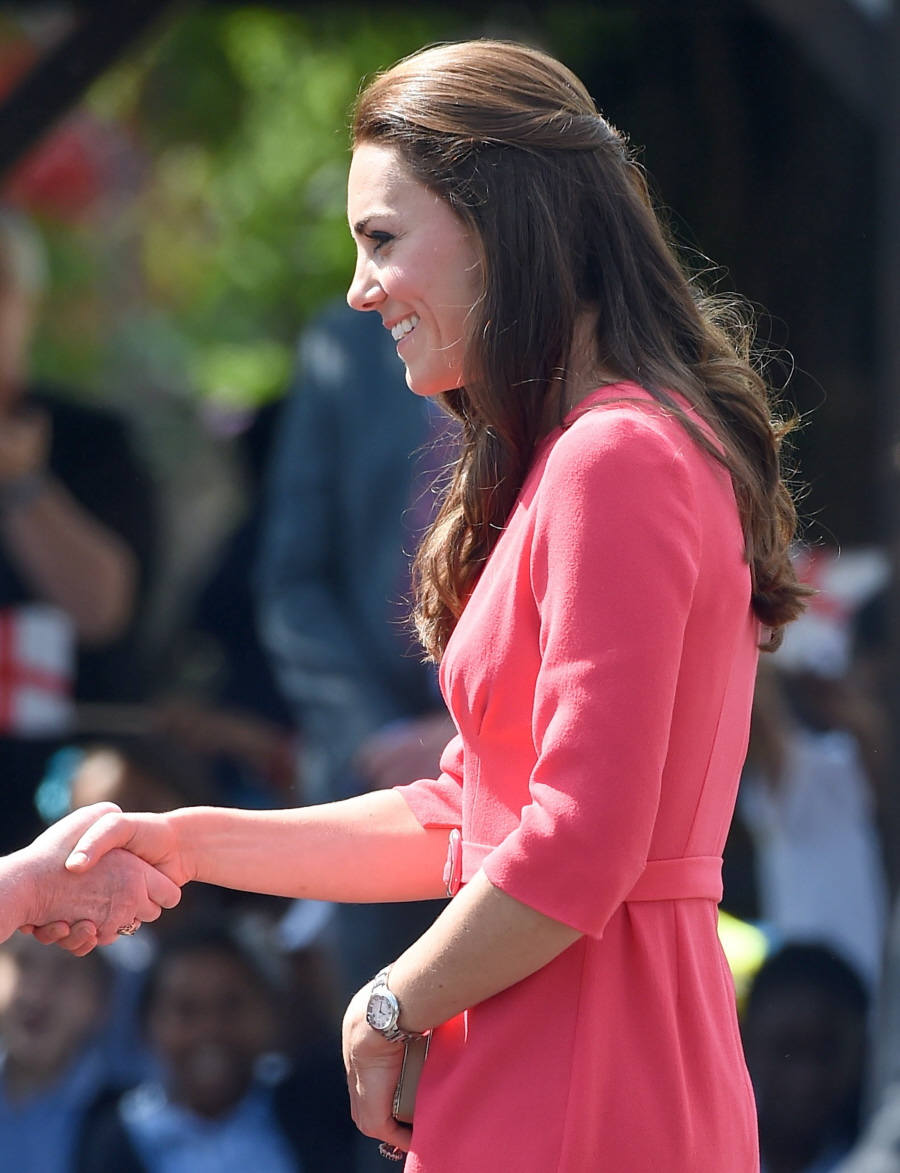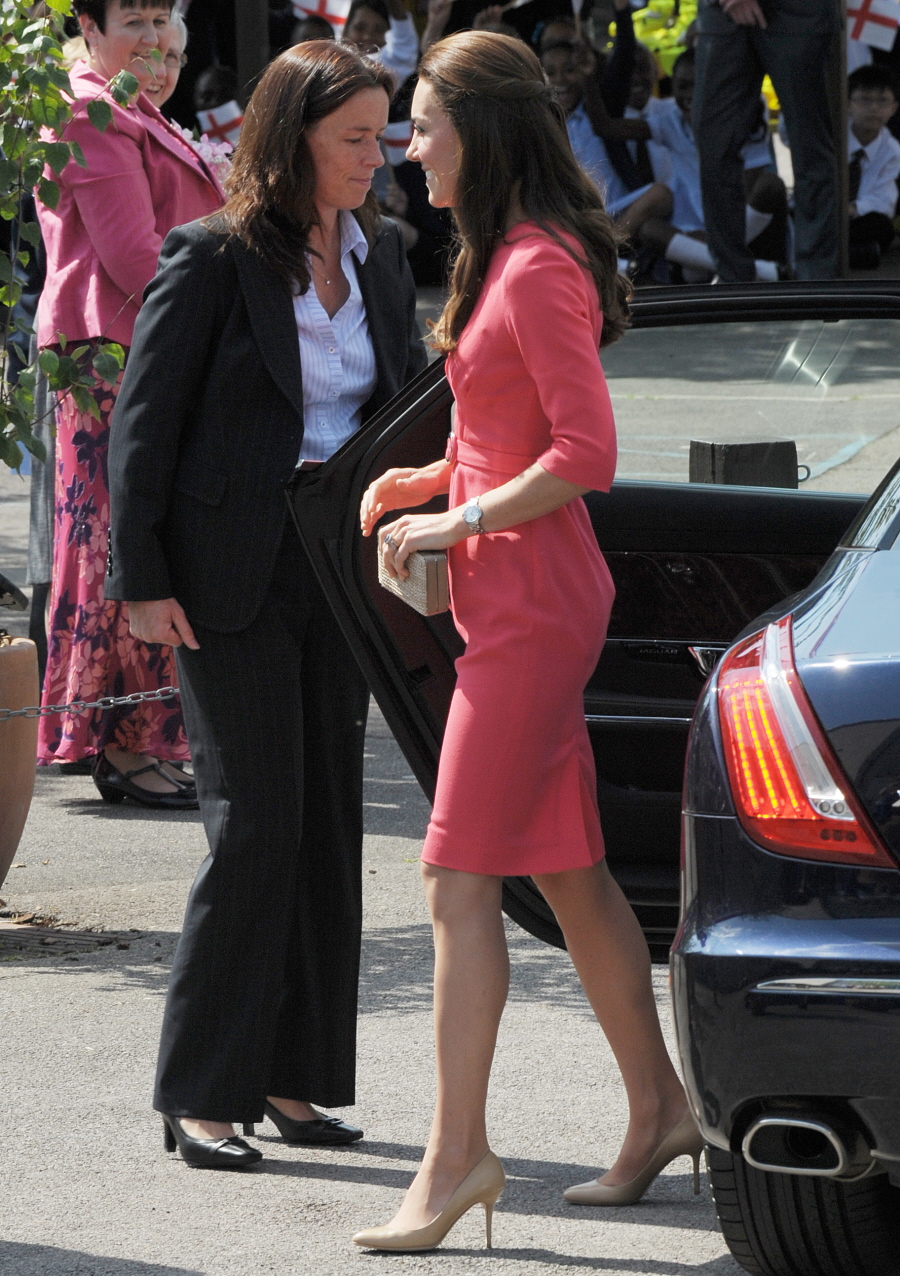 Photos courtesy of WENN, Fame/Flynet.