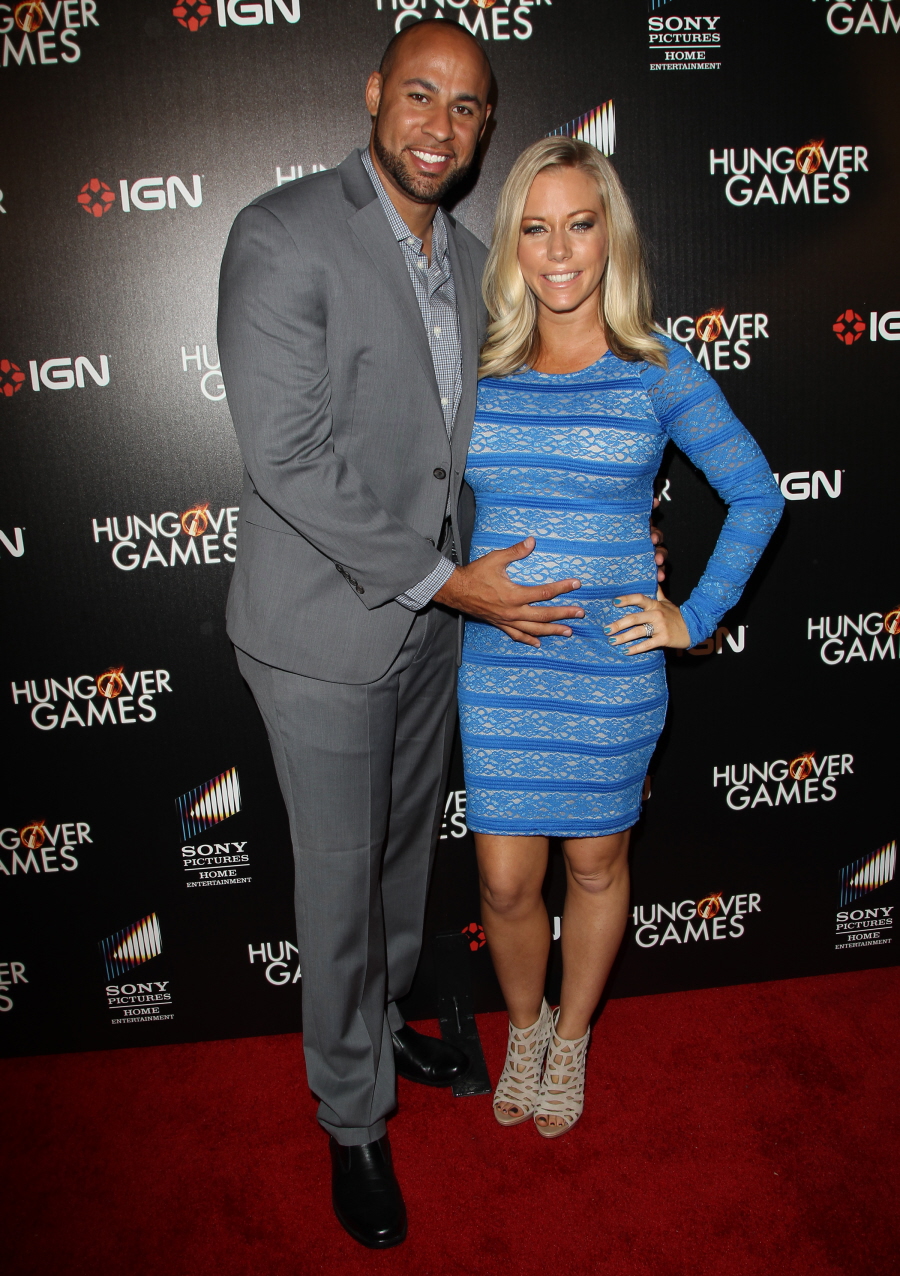 Since Independence Day is this Friday, I guess many of the weekly tabloids went to press early on this week's issues. People Mag has already released their cover (with a meathead) and Us Weekly's cover this week is all about The Bachelorette. Which just goes to show you… it's super-dead in gossip-world. But Us Weekly does have a secondary story about the continuing mess that's gone down between Kendra Wilkinson and Hank Baskett. As we learned last week, Hank probably/definitely fooled around on Kendra (while Kendra was pregnant) with a trans model named Ava. Ava has pretty much sold her story to the Enquirer/Radar/Star, although they're still using the third-person about it. Now Kendra has given a tip to Us Weekly:
Post-baby heartbreak. Just five weeks after giving birth to daughter Alijah, Kendra Wilkinson was forced to face a bitter, shocking truth: As rumored, husband Hank Baskett had indeed cheated with a transgender YouTube model named Ava Sabrina London. As revealed in the new issue of Us Weekly, out now, former Playboy model Wilkinson, 29, first laughed off reports of Baskett's April tryst with London, 25.

But when NFL pro Baskett, 31, didn't rush to clear his name in the press, his wife grew suspicious and "started snooping," a source explains to Us. Once Wilkinson discovered an unexplained — and damning — charge on his credit card, she "flipped out," the source says. In a rage, she punched walls in their Calabasas, Calif. home, threw their 2009 wedding photos into the pool, and even pulled off her wedding ring, flushing it down the toilet, the source says.

"She was extremely angry," the source observes of Wilkinson, who also shares son Hank IV, with Baskett.
Two weekends ago, Hank moved out and I guess Kendra is living in their home with the kids, including six-week old Alijah. Other sources say that Kendra is considering all possibilities for her future, including divorce, and Hank has continued to insist that it was just a one-time thing. My recommendation? Divorce him. I know that's harsh or whatever, but this was a huge betrayal and I just don't see how they could get past it. Poor Kendra.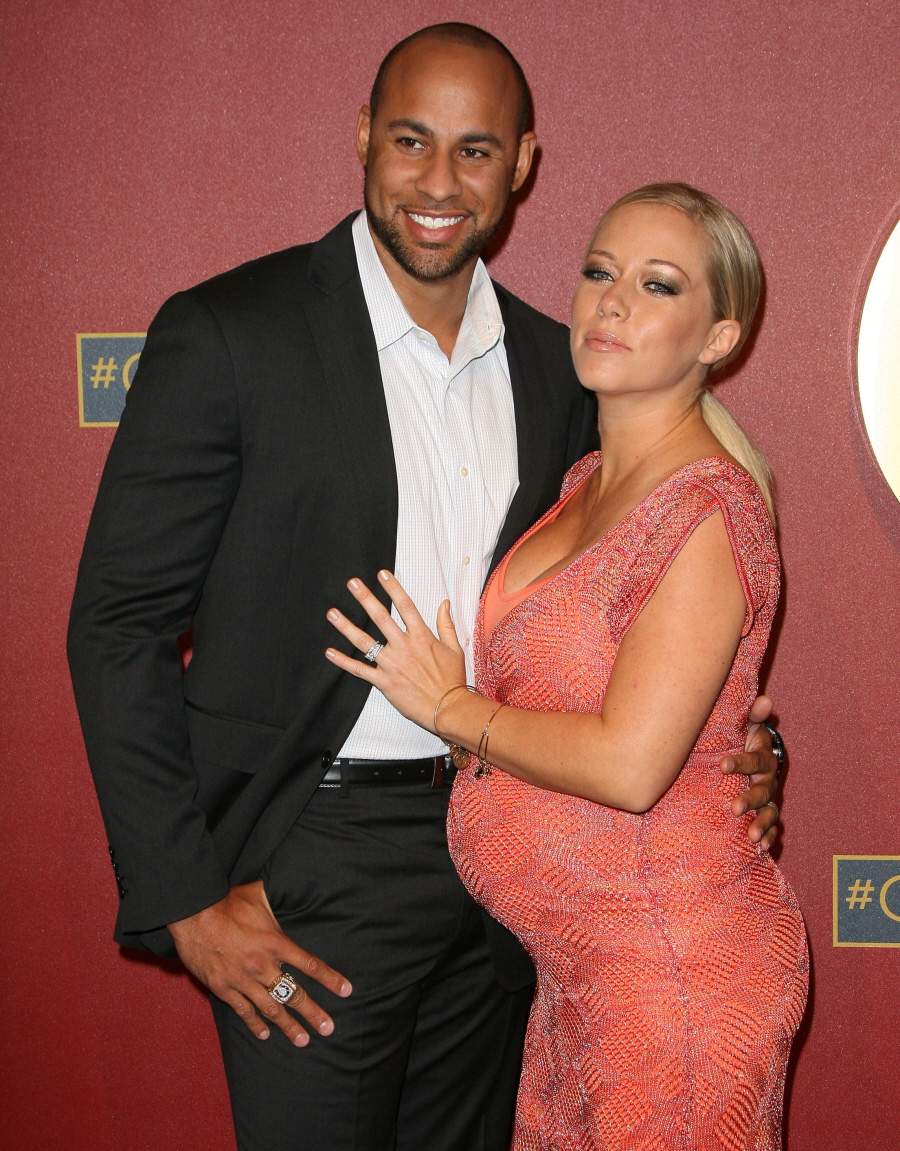 Photos courtesy of WENN.