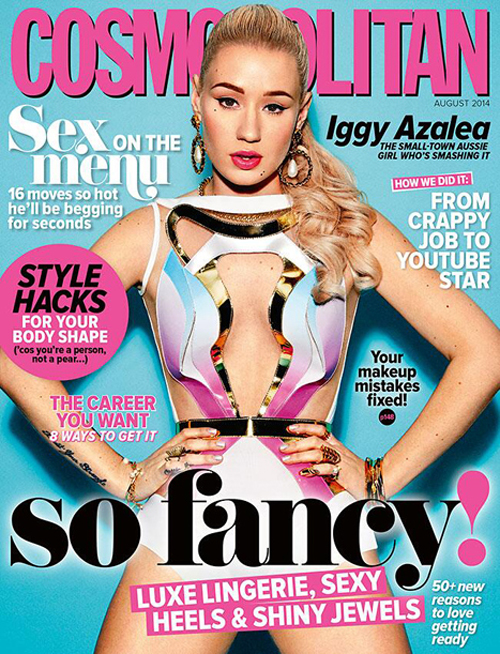 Iggy Azalea covers the August issue of Cosmo Australia. She's wearing an Avon Livne cutout bodysuit. It's so fugly, but I think that's the point. Some outlets are making a huge deal about how Iggy looks photoshopped in the waist and hip area on this cover. Rumors persist that Iggy has a Kardashian-style "ass of lies" (credit to Kaiser), and she looks very tiny here. This cover was definitely altered in some way, but her stance could be throwing things off too. I'm including some comparison photos (below) of how Iggy usually looks onstage.
Iggy reached a milestone this week after "Fancy" topped the Billboard charts for the sixth week in a row. She's now set the longest hot 100 reign for a female rapper. Every time I turn on the radio these days, "Fancy" is playing.
Iggy's also the subject of an alleged girlfight with Nicki Minaj. Here's all the backhistory of the feud. It's a huge mess and started when Iggy (who wasn't famous yet) tweeted about the 2010 BET Awards and accused Nicki of not singing live. There's been tons of infighting since then, and people thought Nicki's BET acceptance speech on Sunday threw shade at Iggy. Well … Iggy doesn't think so. She posted a statement on Instagram about how she's tired of the controversy: "Generally speaking I'm unbothered by anything that 'happened' at the BET awards and just feel worn out by everything trying to make me have wars with people all the time … just let it go."
Here are those pictures I was talking about earlier. Iggy has a habit of pushing her booty out to the side, so that could explain why she looks different on Cosmo. Buuuut yeah. They also photoshopped her too.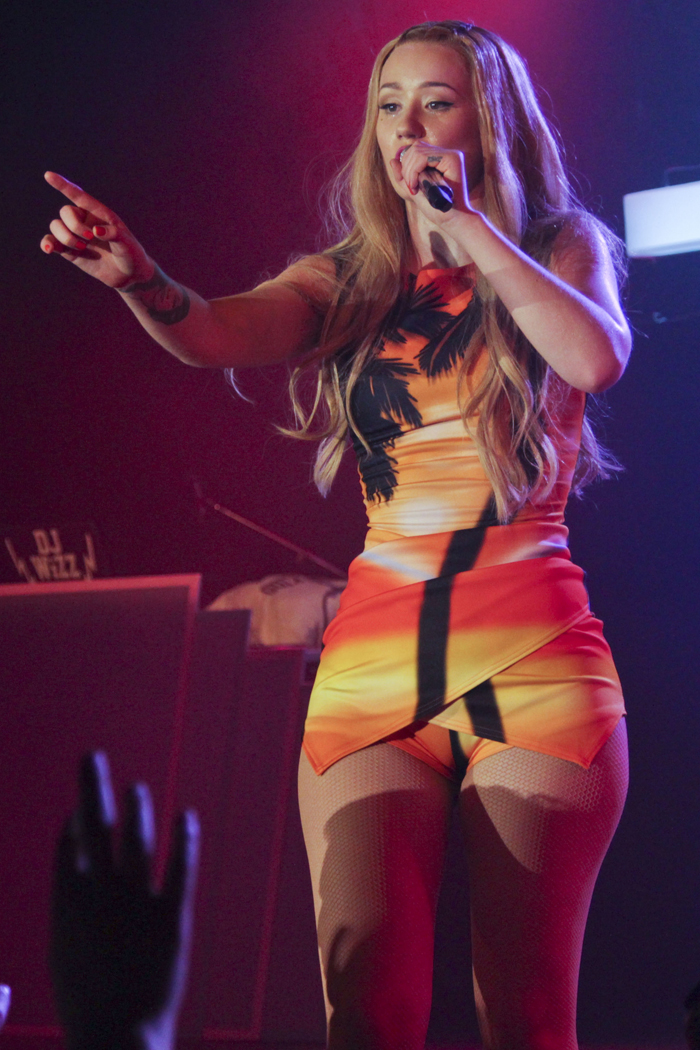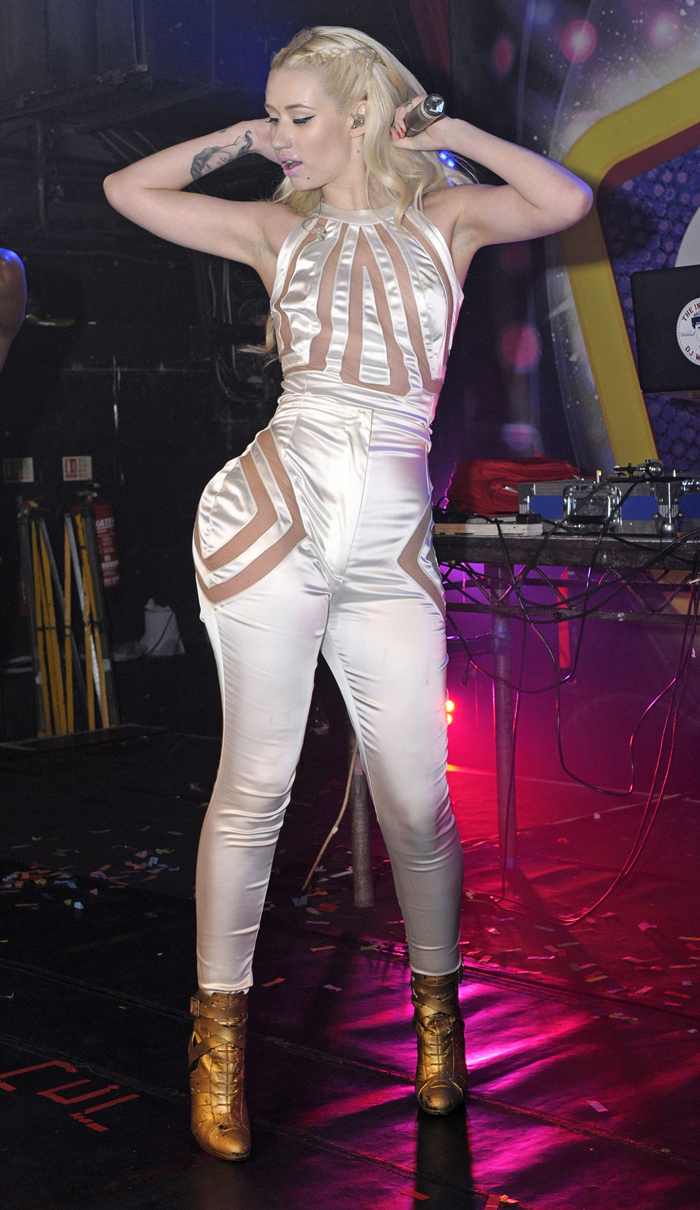 Photos courtesy of Cosmo Australia, Fame/Flynet & WENN