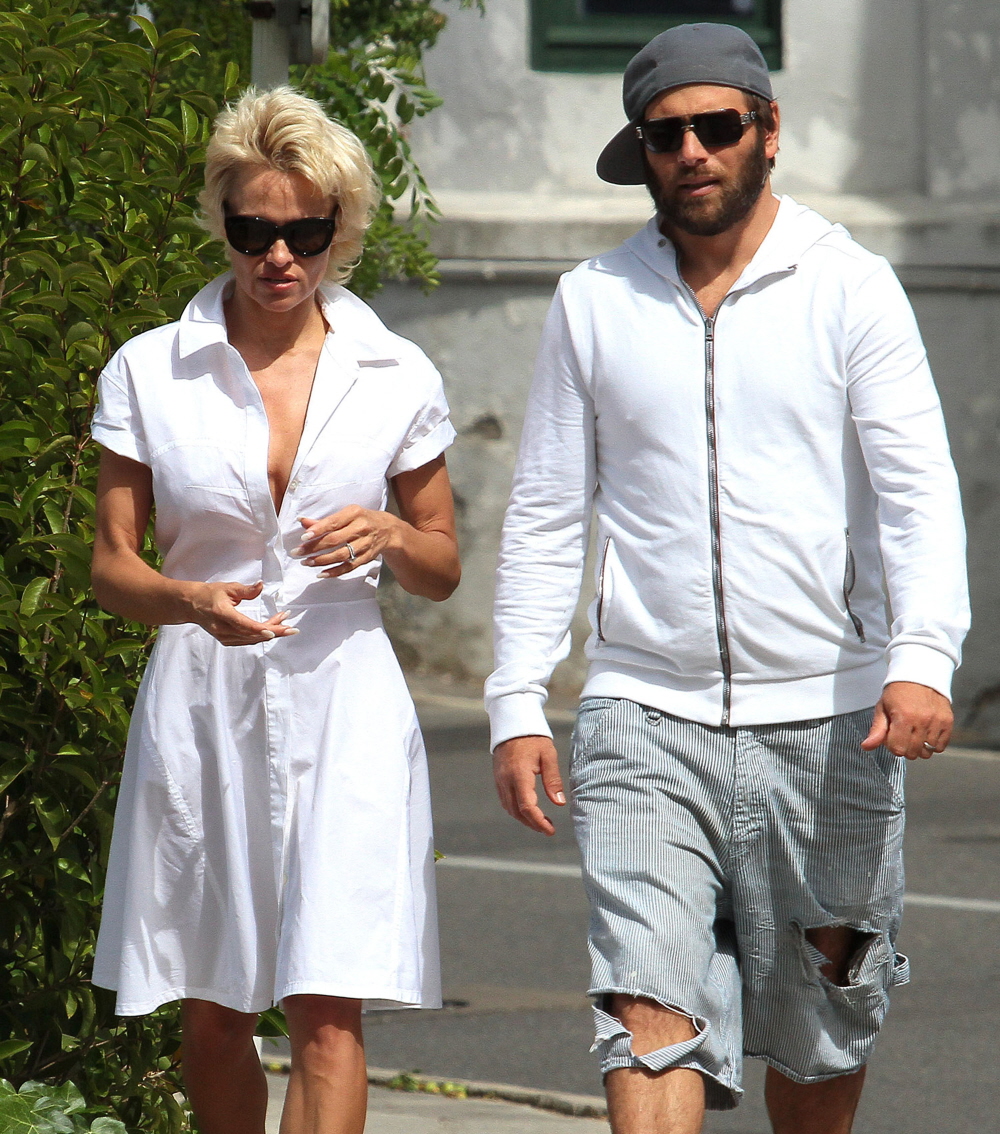 I never paid attention to Rick Salomon long enough to form much of an opinion of him. He's the guy in Paris Hilton's sex tape, the sex tape that made her famous. He also married Shannon Doherty at some point back in the early aughts. He married Pamela Anderson back in 2007, but they had it annulled after a few months. Then they went back for more at some point last year I guess, and they got married again. And now it's over. Good lord, Pam. You can do better than this!!
Pam Anderson is pulling the plug on her marriage to Rick Salomon … TMZ has learned. This will be Pam's second split from Salomon, whom she married in 2007 and stayed with all of 2 months. She got the marriage annulled. She was also married to Tommy Lee and Kid Rock.

Pam went public in January, saying she married Salomon again.

Interesting timing … Salomon, a world-class poker player, won $2.8 million in the World Series of Poker Big One for One Drop last Tuesday. Pam filed on Thursday, so under the community property laws she gets half by the skin of her teeth … unless there's a prenup.

In case you don't recognize Salomon, he's the one who co-starred with Paris Hilton in the famous sex tape, "One Night in Paris." And then there's Pam's famous flick with Tommy Lee.
I actually forgot how many times Pam has been through this whole marriage-and-divorce thing. I completely blocked out the fact that she married Kid Rock. Seriously, I have so little memory of that. I think Pam just has issues with men and relationships. I think she's like a dirtbag-magnet. And maybe those dirtbags genuinely love her (I believe Tommy Lee genuinely loved her), but she needs to phase them out. She's 47 years old! She should settle down with a lawyer or a restaurateur. Someone with a real job, at the very least.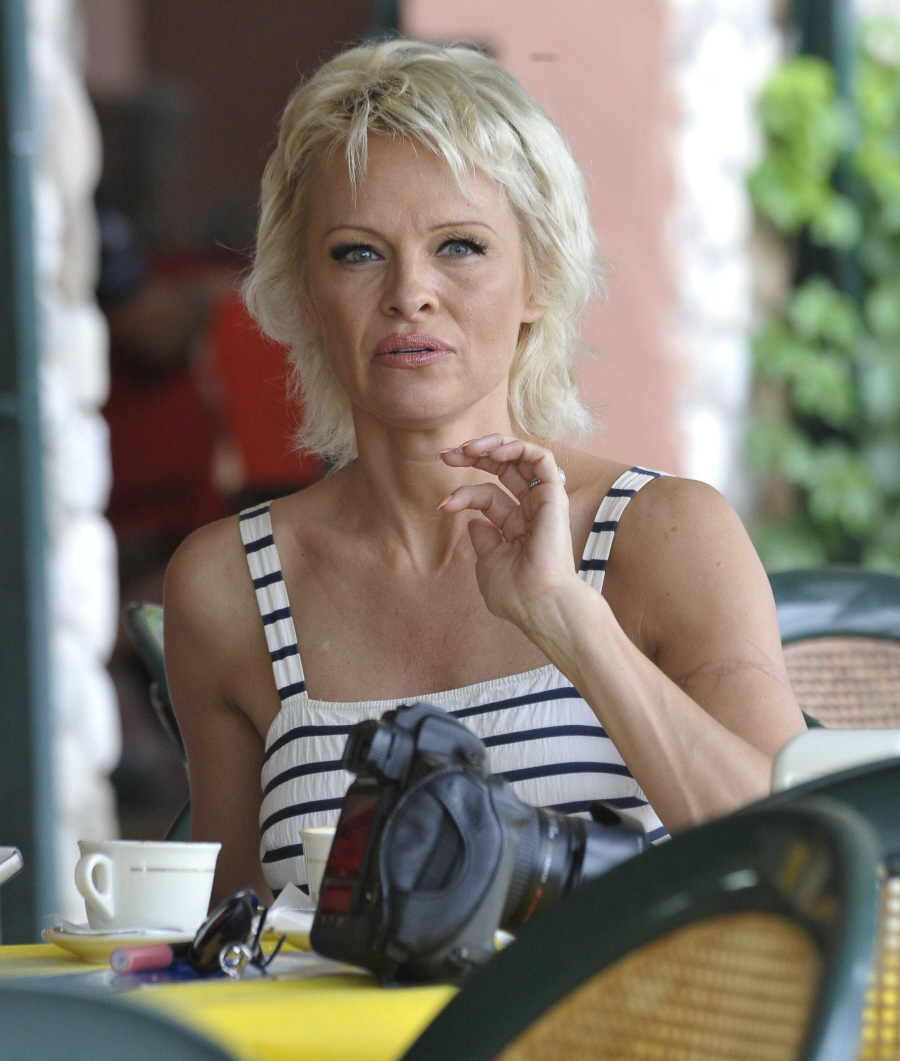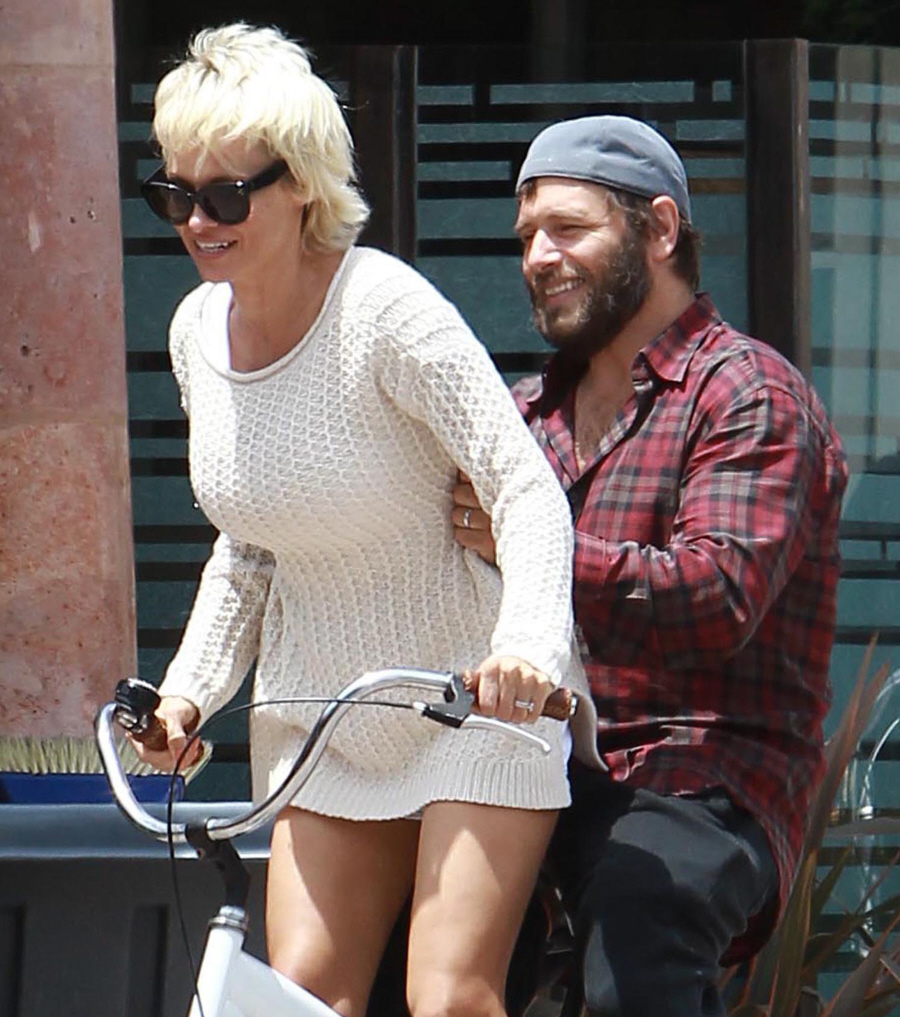 Photos courtesy of WENN, Fame/Flynet.