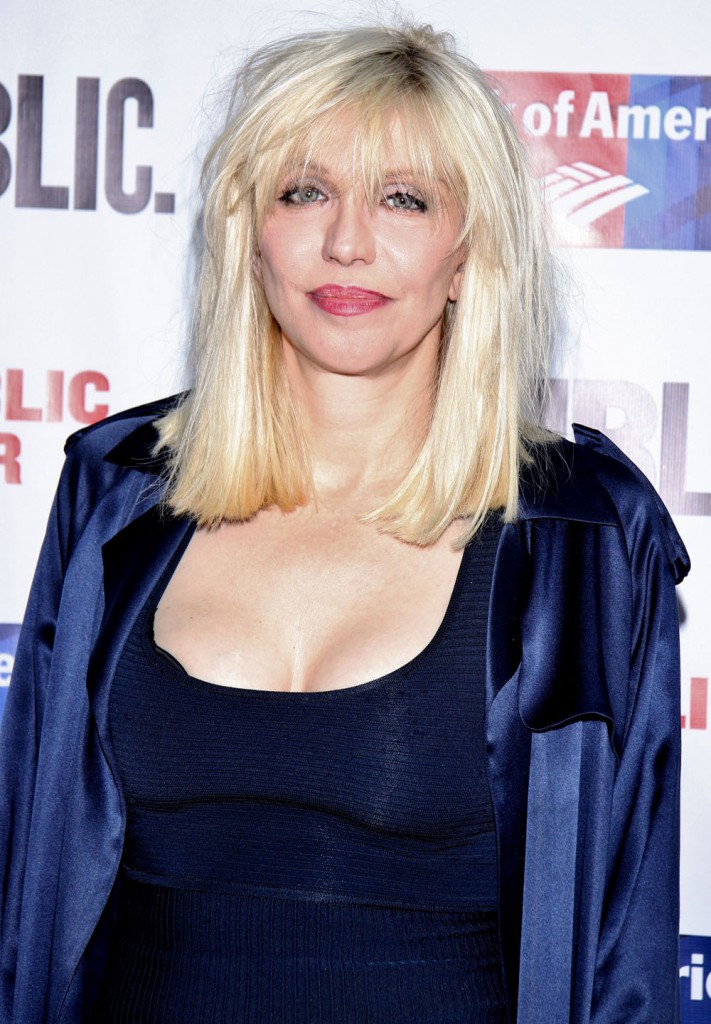 I've kept up with Sons of Anarchy over the years, but I was pretty much hate-watching the last two seasons. It was hard to keep up with all the plot twists, allegiances and double-crossing and at times I didn't bother. There were some excellent subplots, particularly the one involving Walton Goggins (Justified) as a transgender escort named Venus. Plus I really loved the shock ending this last season. We got to see a character whom I found particularly grating meet a spectacular end. (I know that sounds terrible, but it's just a show!)
The good news is that Goggins is set to return to Sons of Anarchy this upcoming and last eighth season, which premieres this fall. The questionable news is that producers have announced two other guest stars that sound like stunt casting: Courtney Love and Marilyn Manson. (We first heard about Manson's casting back in May.) Who else will show up in Charming – Travis Barker and Billie Joe Armstrong? Dave Navarro was seriously already on, it's not out of the question.
The FX drama has tapped rocker Courtney Love to join Season 7 in a pivotal, multi-episode arc, TVLine has learned exclusively.

In what marks her dramatic TV acting debut, Love will play Ms. Harrison, the straight-shooting preschool teacher of Jax's eldest son, Abel. Look for Love's educator to take a special interest in Abel — which will likely spark an interesting reaction from the boy's mother Wendy (newly-minted series regular Drea de Matteo).

Love, who put the brakes on her acting career of late, won raves (and a Golden Globe nod) for her supporting work in 1996′s The People vs. Larry Flynt. Roles in the Andy Kaufman biopic Man on the Moon and the Kiefer Sutherland drama Beat followed.

This is hardly the first time SOA has gone to the music well to cast key parts. Dave Navarro recurred as a gang member in Seasons 5 and 6. And Marilyn Manson is set to appear in Season 7 as a prison power player who has dealings with Jax.
Courtney Love can act, I remember her turn in The People vs. Larry Flynt. That was in 1996 though, her brain is surely addled from whatever she's done to it in two decades. I would be surprised if she's at all reliable and able to consistently show up on set.
As far as Marilyn Manson, the only time I've ever seen him in anything was in Bowling for Columbine, where he thoughtfully addressed the allegations that his music negatively influenced the Columbine killers. He was pretty soft spoken and I was impressed at how intelligent he came across. Rewatching that interview makes me wonder whether he'll be in his stage makeup for SOA. I bet he'll at least wear guyliner, like Navarro did for his brief story arc. (I really hated the whole school shooting and heroin addict storyline that Navarro was involved in, that seemed unnecessary.)
We'll see what happens with Courtney and Manson's characters. I hope Courtney doesn't have a romance with Jax. Jax is a dog and it bugs me when he hooks up with randoms, but that's who he is.
Here are some recent photos from the Sons of Anarchy set. Charlie Hunnam is hottest to me when he's on his bike.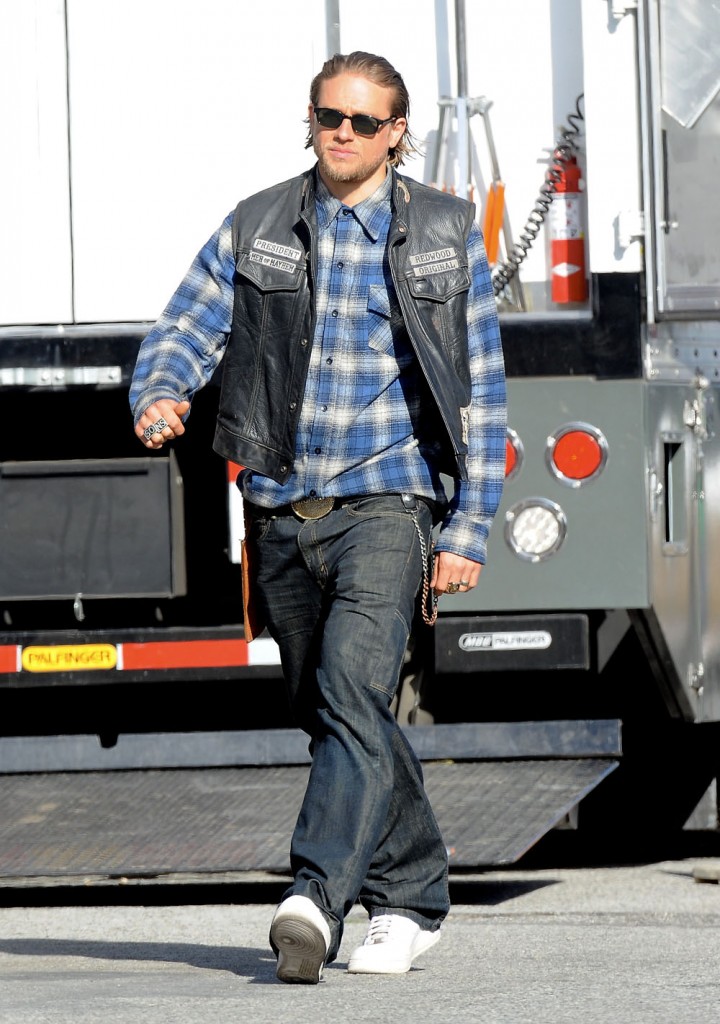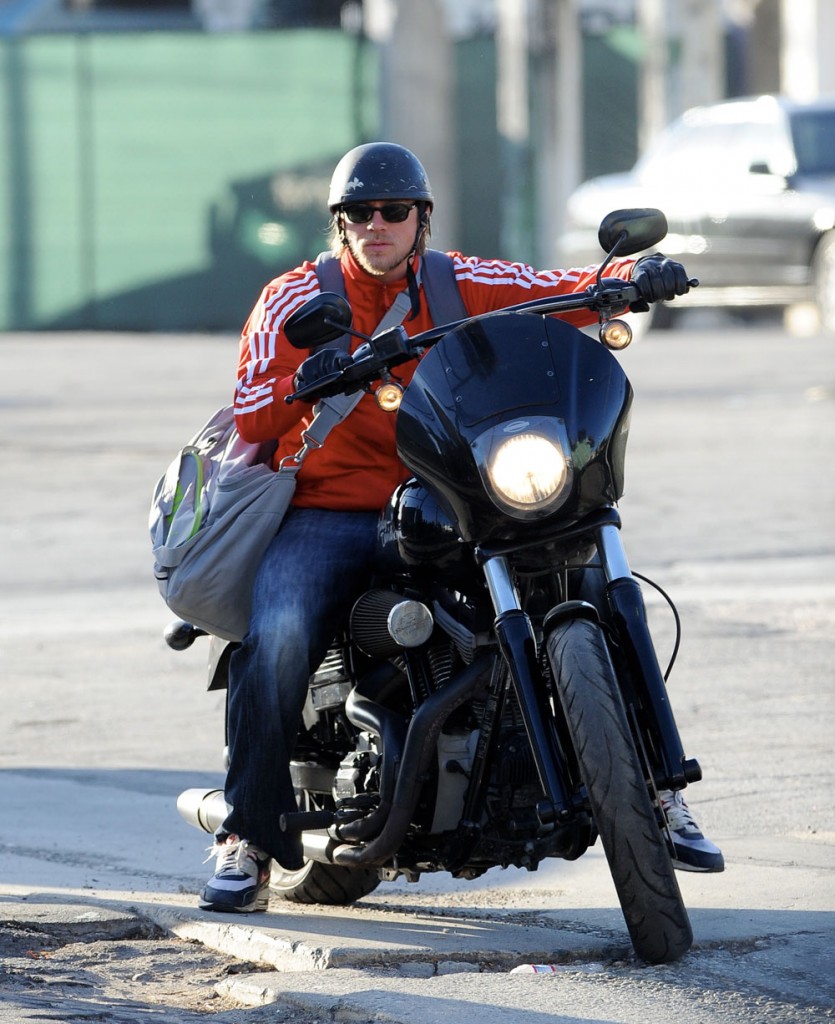 Check out this pic Hunnam took with a fan. Cute!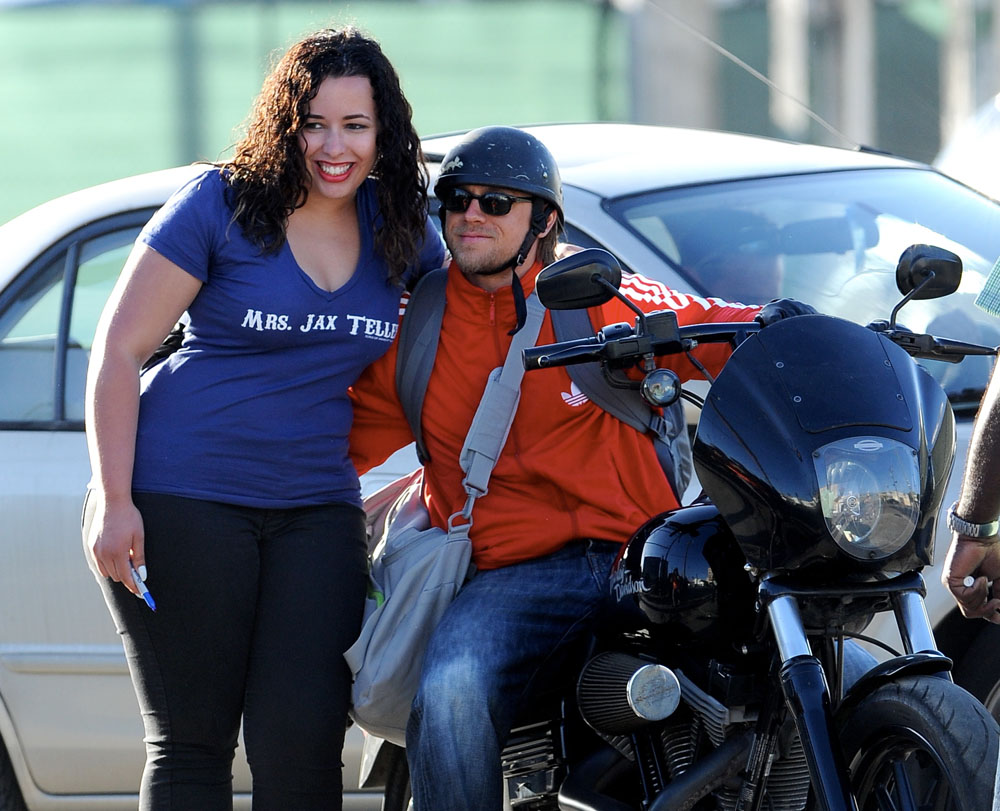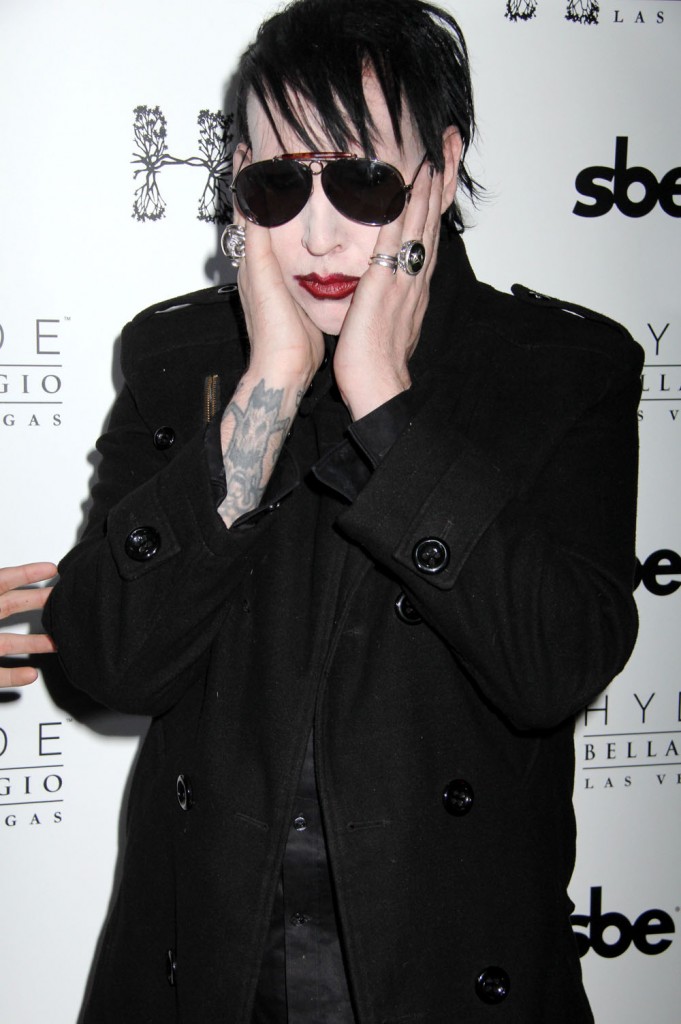 Photo credit: WENN.com