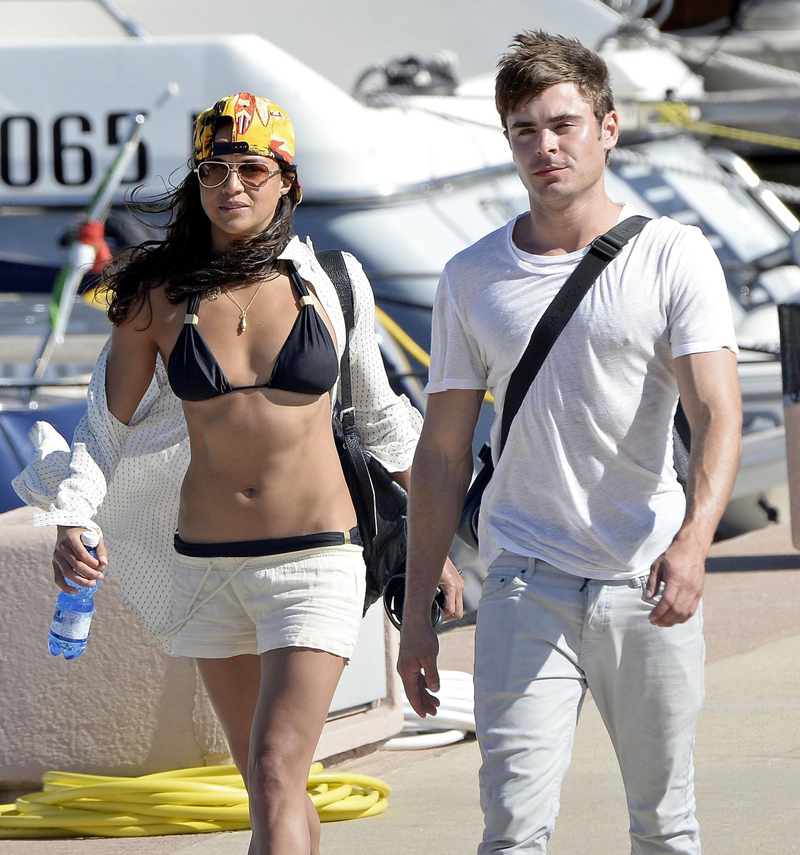 Zac Efron and Michelle Rodriguez have occupied the "shock value" category for summer romances this year. I've been doing quadruple takes for the past week as they strolled together in Italy and kissed on a yacht. If I were to guess who was more into this romance, Zac would be the winner. Michelle seems like she's just having fun and enjoying some young(er) tail. But I'm more of a Michelle fan than a Zac fan. She's so fierce and fun in movies. They're both messes in real life.
Some fantastic new pictures of Zac and Michelle have surfaced. You can see them here. Zac and Michelle are grinding together in a club, and they went horseback riding. Zac went shirtless "as he and his majestic steed trotted along the sandy shore of a lake, and then into the shallow surf." People has hilariously compared Zac's stunt to Vladimir Putin & Justin Bieber (shoutout to the "pure bread stallion"). Zac looks ridiculous and kinda hot too. I am conflicted.
Us Weekly says Zac and Michelle have been hooking up a lot longer than we've known. For years: "Whenever they're together and both single, they hook up." They first got together in 2011, a few months after he broke up with Vanessa Hudgens. Us says Zac and Michelle have never been serious, and now "they're just having fun on vacation." They lean on each other during hard times, and they're bonding over Michelle's recent breakup (with Cara Coke Dropper) and Zac's substance abuse troubles. Huh.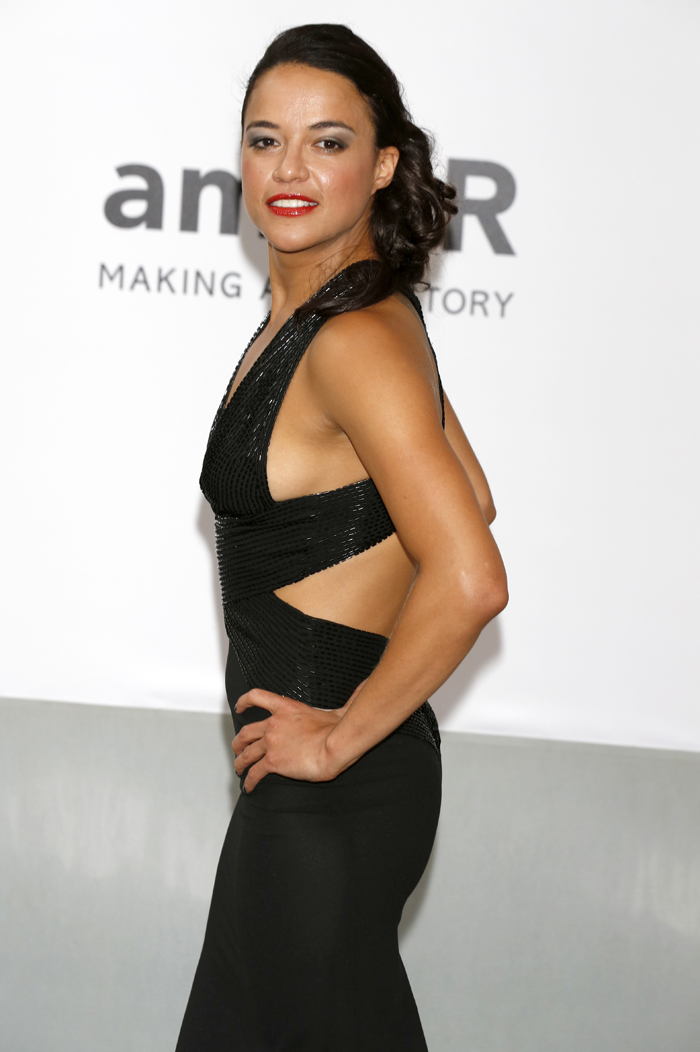 Completely OT: Here's a photo of MRod and Milla Jovovich together at an LA Gay & Lesbian Center event in May. It's a Resident Evil reunion!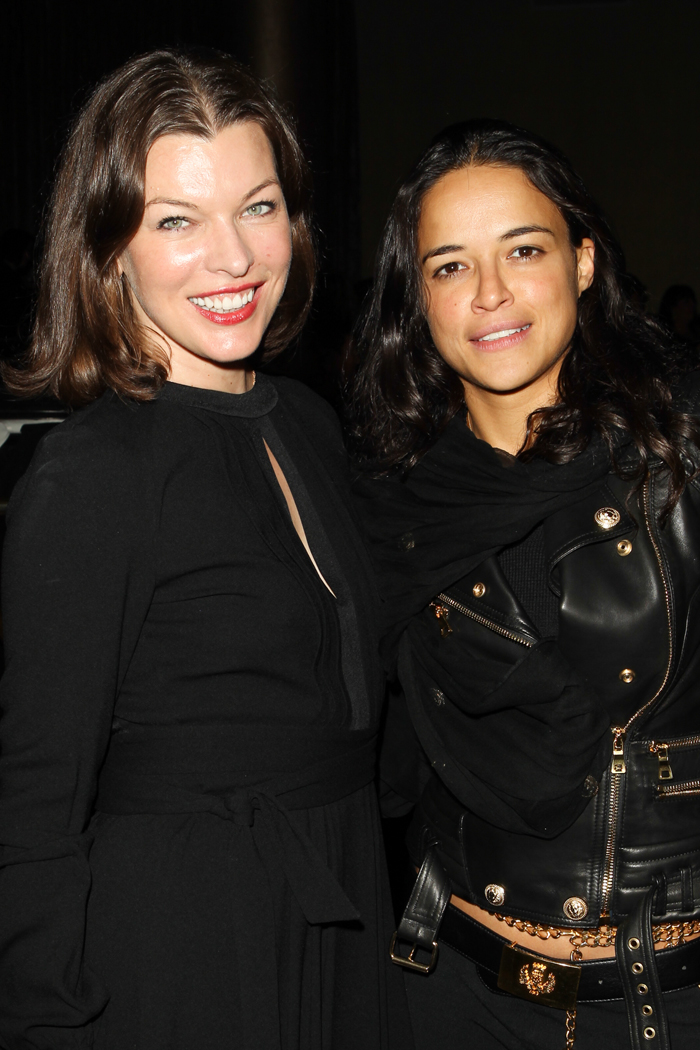 Photos courtesy of Pacific Coast News & WENN