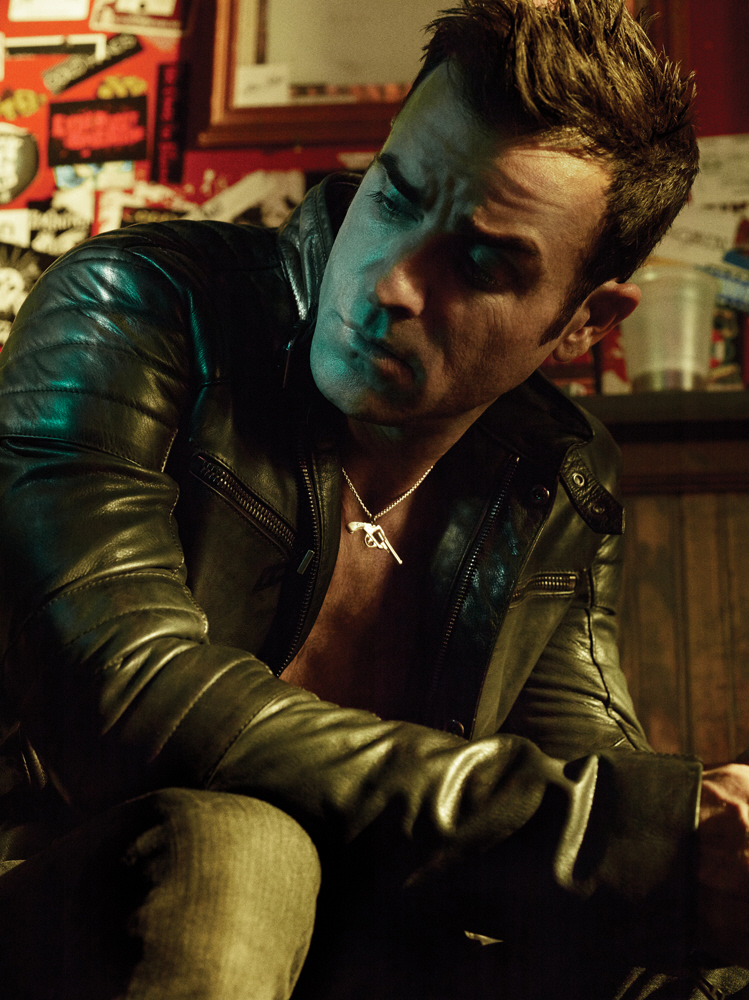 Justin Theroux is finally giving real interviews to support his HBO series, The Leftovers. Which I haven't been watching (because I canceled HBO as soon as Game of Thrones was over). Justin sat down with Interview Mag for what turned out to be a pretty charming piece, mostly because his interviewer was the amazing and hilarious Amy Sedaris. At the beginning of the piece, Justin and Amy are giving each other crap and Justin teases her about wearing a trench coat to their meeting and Amy retorts: "Justin is wearing a petite-sized T-shirt." LMAO. Anyway, you can read the whole piece here (do it for Amy) and here are some highlights:
He comes from a family of writers: "I'm not like those guys. They're real writers. They write books. If I had to write long-form stuff with descriptions of rooms, it would be so boring for me. I like writing dialogue and jokes and situational stuff."

Deciding to move to NYC: "I think it was probably Flashdance [1983], which I later found out was actually set in Pittsburgh. I just saw big lofts and raw spaces and I was like, "F–k! That would be amazing to live there." But I always had it in my head that New York was where I wanted to go. I don't know why. I started coming here in my teen years. In school, I would sometimes come here on my vacations."

He does drama & comedy: "I always did, like, a mix. I didn't have a lot of ambition, which I think was a good thing. I mean, I was ambitious about quality, but I wasn't ambitious in the "I've got to get a pilot!" way. I never went out to L.A. for pilot season. Maybe I should've been more ambitious, but it just didn't make me happy. I did a TV show [The District] for a while and I was miserable."

What annoys him: "Sandals really bum me out. I don't want to see feet. A strapless shoe can look sexy on a girl, but anything that exposes a man's feet is … Also sweatpants are disgusting. Slow walkers I don't like."

What he loves about LA: "I like all the clichés. I mean, I love someone who lives in Los Angeles—so that's a big draw. But I love the weather. It does feel like a slightly healthier lifestyle, being able to hike and do all that crap."

Living in NYC half the year: "In New York, you can bump into someone on the street and go to a thing, go get coffee real quick. You can get stuff done in New York that you can't in Los Angeles. If you wanted to get some milk and get your shoes repaired and drop something off at the dry cleaner, that's an all-day adventure in Los Angeles. In New York, you can bang that out in half an hour… I love New York. Right now, it's kind of perfect. I'm in New York part of the time and in L.A. part of the time. That's always been a goal, to be bicoastal in a real way. The show is on a limited schedule. It's not like a network show, where they nail your foot to the floor for the entire year. I'm writing during my long hiatuses and developing other stuff. It's a perfect fit. For someone who is scatterbrained like me, it's nice."
He also talks about his style and you can tell that he actually cares about his clothes and how he puts his "look" together. Which… I kind of like that he's that open about it. Amy brings out the best in him, because he's a chatter-box and very charming and sweet to her. You can tell they've been friends for ages. Also: they bond about how they both guest-starred on Sex and the City! So cute.
As for his bicoastal plans… we'll see what happens in the long-run. It sounds like he's pretty happy living half the year in NYC, but I do wonder if his relationship with Jennifer can withstand the distance for much longer. But, yeah, we'll see. Maybe they'll prove me wrong.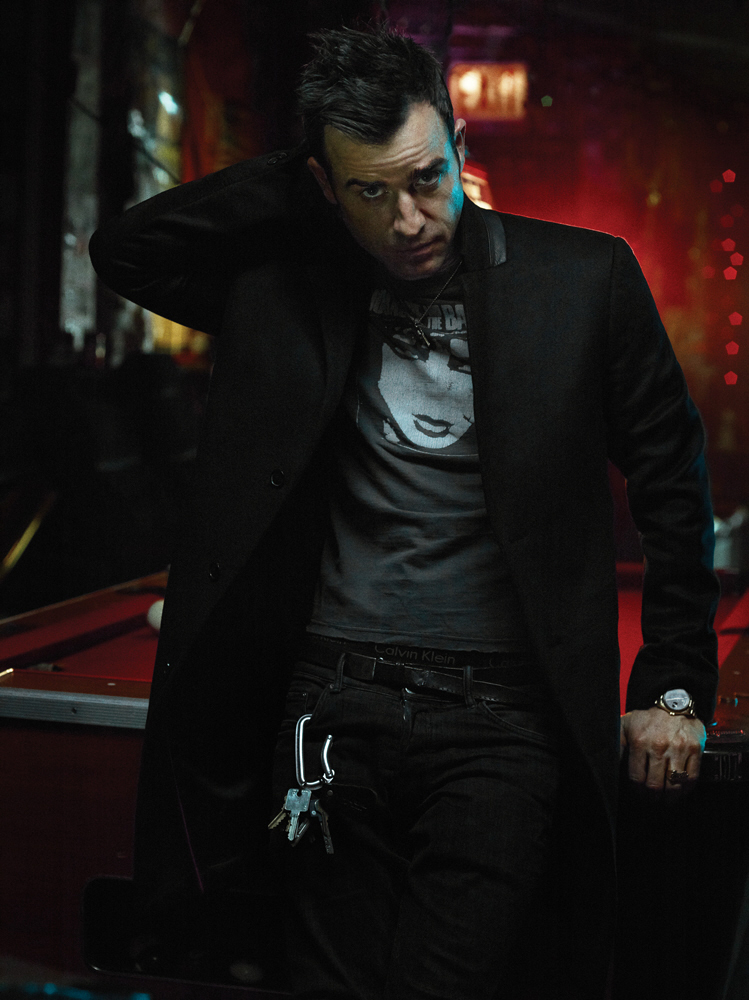 Photos courtesy of ROBBIE FIMMANO/INTERVIEW.