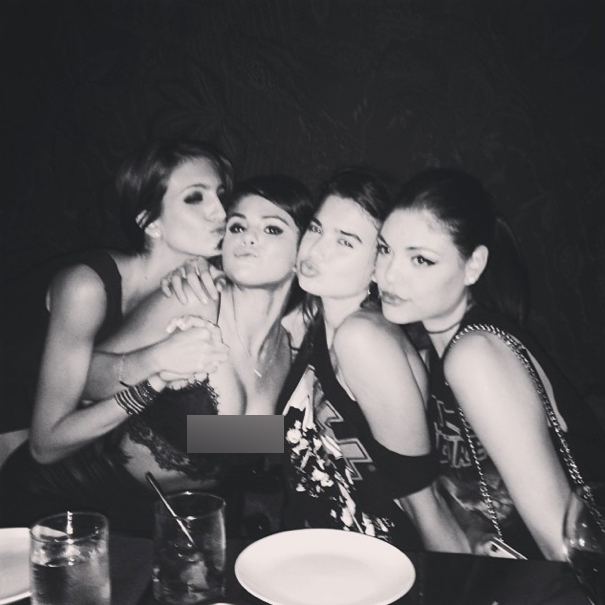 I didn't plan on staring at Selena Gomez's chest today. It just happened. Some rumors circulated all over the internet a few months ago about Selena wanting to get breast implants, possibly to keep Justin Bieber interested. I thought it was a dumb, made-up story, but now I'm not so sure. I don't know why she's addicted to Swaggy. Nobody knows. Even her friends have tired of the drama.
Anyway. Selena and Justin got back together a few weeks ago, and it didn't last long. Bieber was soon posting selfies with other chicks, and Selena started emo-posting to Instagram in response. Over the past few days, her selfies have appeared much bustier than usual. Like this: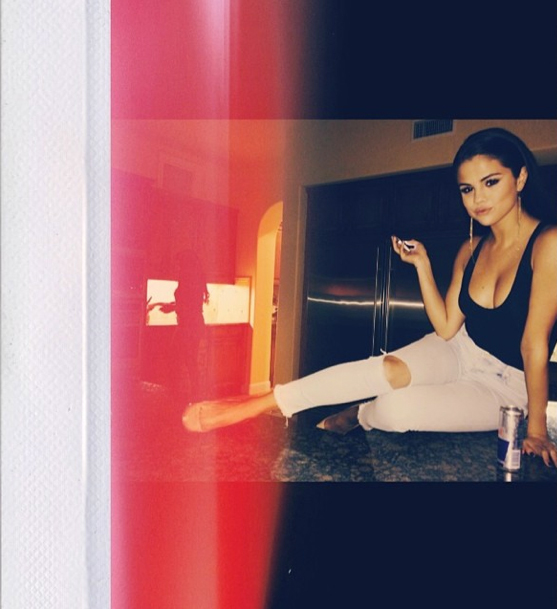 This could be a push-up bra, right? Let's compare the "new" chest to her look at the Met Gala in May: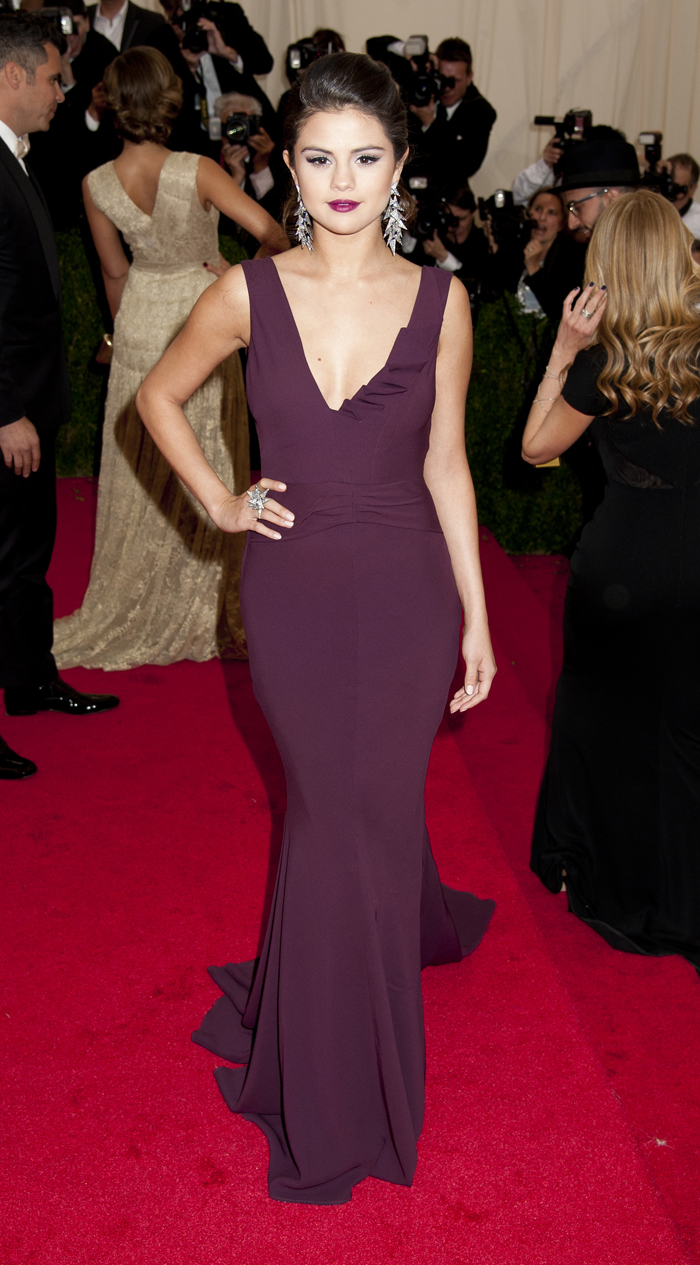 Of course the internet is abuzz with news of Selena's new rack. The Mail has photos of Selena in a semi-NSFW sheer shirt, and the girls do look enhanced in that top. Radar Online has spoken to a plastic surgeon (who hasn't treated Selena) who says they're definitely implants. Selena's rep has denied the story already.
Here's Selena at an American Ballet event in May. Has she gotten implants?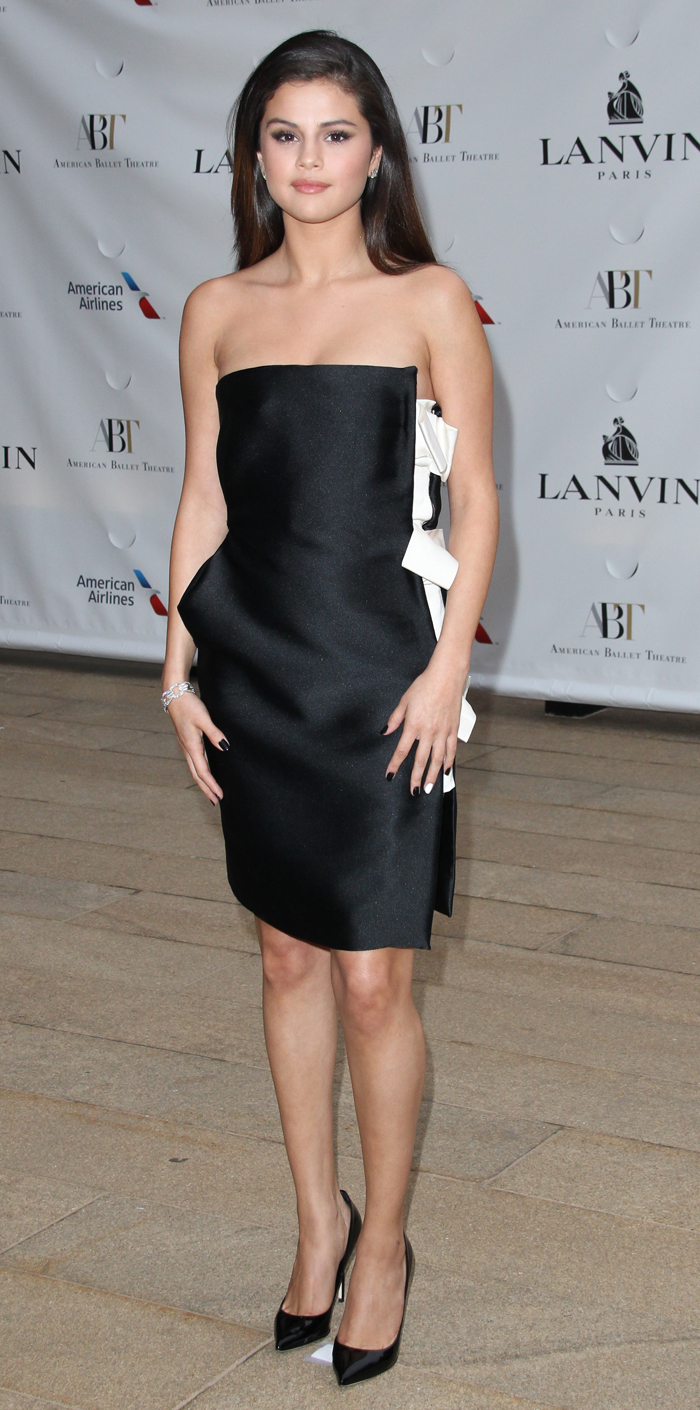 Photos courtesy of Selena Gomez on Instagram & WENN