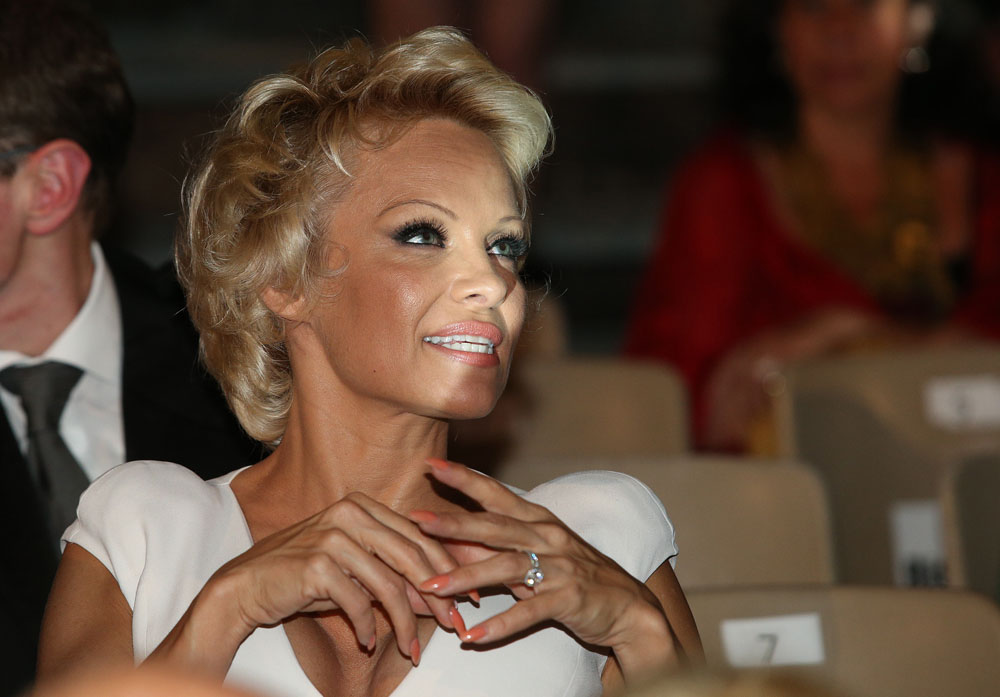 Pamela Anderson filed for divorce from Rick Salomon earlier this week. They were married for the second time January and split less than six months later. Anderson and Salomon's first marriage in 2007 lasted just two months so this is progress. (Anderson was also married to Tommy Lee from '95-'98 and to Kid Rock for less than a month in 2006.)
Up to now we haven't known why idea why Anderson and Salomon split, but it's not like anyone expected them to last. Anderson may want to explain things. She has posted a very long, wordy poem to her Facebook page in which she heavily implies that her breakup happened after she found out that Salomon was up to some kinky sh*t online. I'm going to rely on E!'s bulleted highlights here, because the original is difficult to decipher. It's some kind of treatise on her identity as a sex symbol preventing her from having a genuine relationship. At least that's what I got out of it, there's a lot to read into:
•"I love being in love– but expectations,
make it impossible to be happy-
or satisfied…"

• "Tradition…just seemed so romantic…,
I guess it's a used up ideal —
for the old fashion…
not modern…"

•"Ordering sex on line-
is like ordering a book on Amazon–
and … snooping eats you alive–
A mirrored action. obsessive love…
unhealthy, hopeless- knocked sideways—"

•"No man knows what to do with me–
I blame myself–
To play with me, is eternal–
I'm not 'on the clock' or…
on the 'payroll'—"

•"I knew it was wrong from the start–
primitive– base instinct..
Never marry a rich man…
Euros from a Vagabond.."

•"I wonder how prostitution works-
Does it ever feel good?
Lost little souls – being taken advantage of–
or taking advantage of-
Is it just for money? Is it for attention?
or — both—"

•"I know I won't compete with a computer–
or – a gaggle of hollywood boys hiring poor
Russian girls to swallow loaves of bread
up their anus'?-"

•"I miss PLAYBOY-
The End of an Era–
Chivalry, elegance-
Celebrated imperfections –
differences… hot—passionate dreamy scenes…
The girl next door– shyness– "it's my first time"
but – not my last….(wink)"

•"Is it healthy, to be fantasied about…
by many men –?
Isn't that the goal-
How many can we effect–
It's natural– to want to be desired—"

•"You know- It's not freaky enough,
to just be beautiful–
I've never felt beautiful-
I always felt sexual… and blind..
oh wowwy… I'm losing my mind–
I'm shutting down– It's such a strange feeling…
going numb… in front of everyone—-"
I can't tell whether she's saying that she checked Salomon's web history and found that he was into bizarre sex stuff online, or whether he was ordering prostitutes or both. Not that it matters, I just wonder about it.
There's more in the poem that hints at serious problems in her relationship and how she's suffering. She writes: "It doesn't feel good to be used, neglected, ignored—
controlled….
I'm not doing this—
It's humiliating – I have to turn this around–
Settling is powerless- desperate–
an illusion–
Can't buy your way out of this one …buddy!!"
Anderson also references drug or alcohol abuse. "feeling empty, sad– withdrawn- Left to Isolate– Medicate."
I really, really hope she's ok. She sounds very vulnerable and upset and I hope she has friends around her. About two months ago, Anderson revealed that she was sexually abused as a child. (Some of you mentioned that she opened up about this in the past.) It sounds like she's really struggling with her relationship and her sense of well being. I'm worried about her.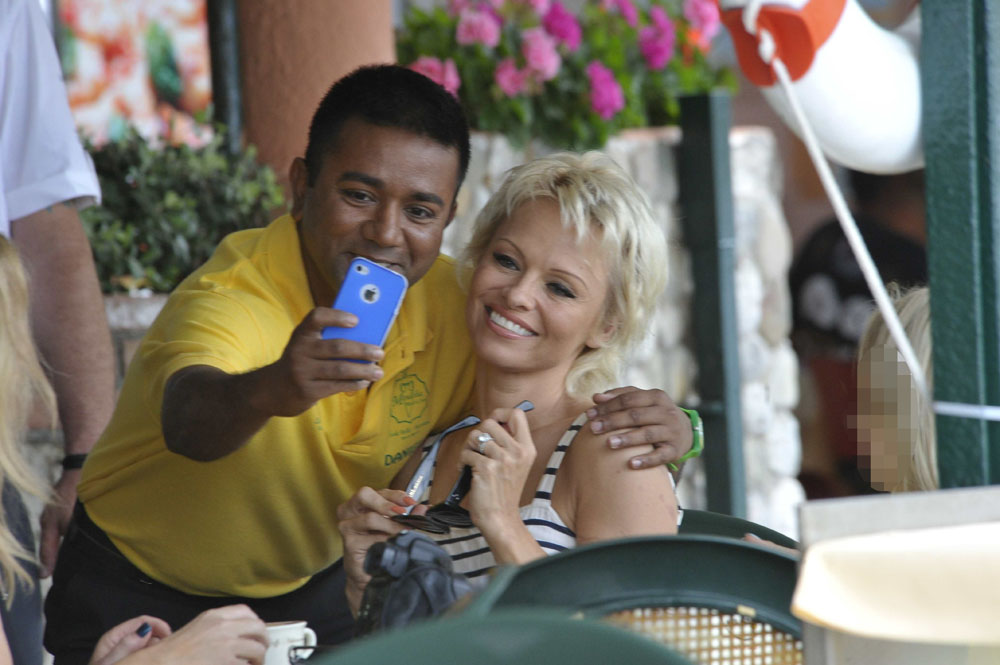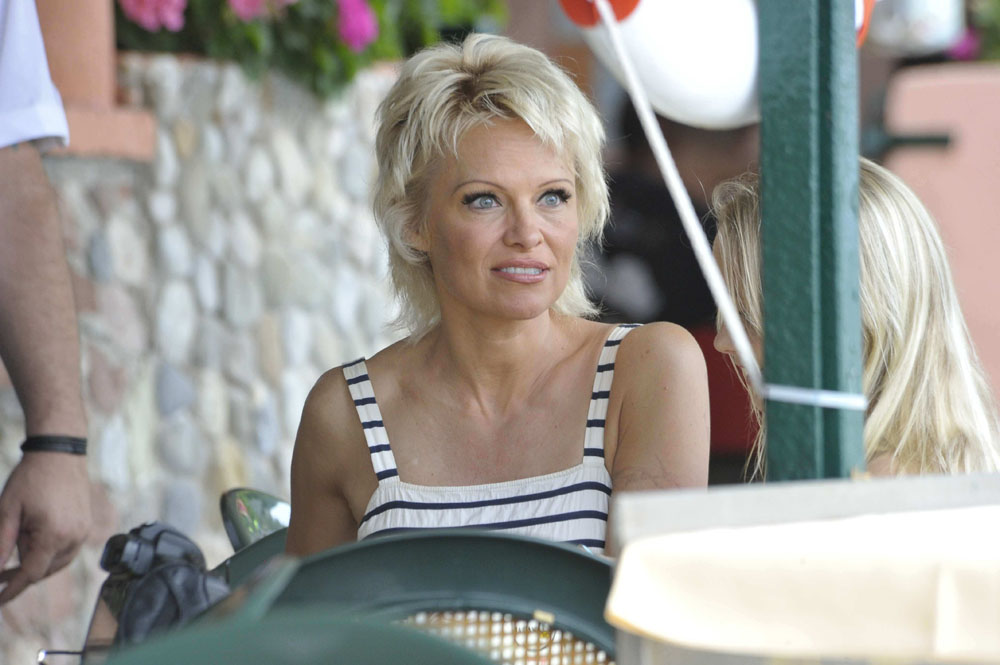 Photos are from mid June from the Taormina film festival in Italy. credit: WENN.com