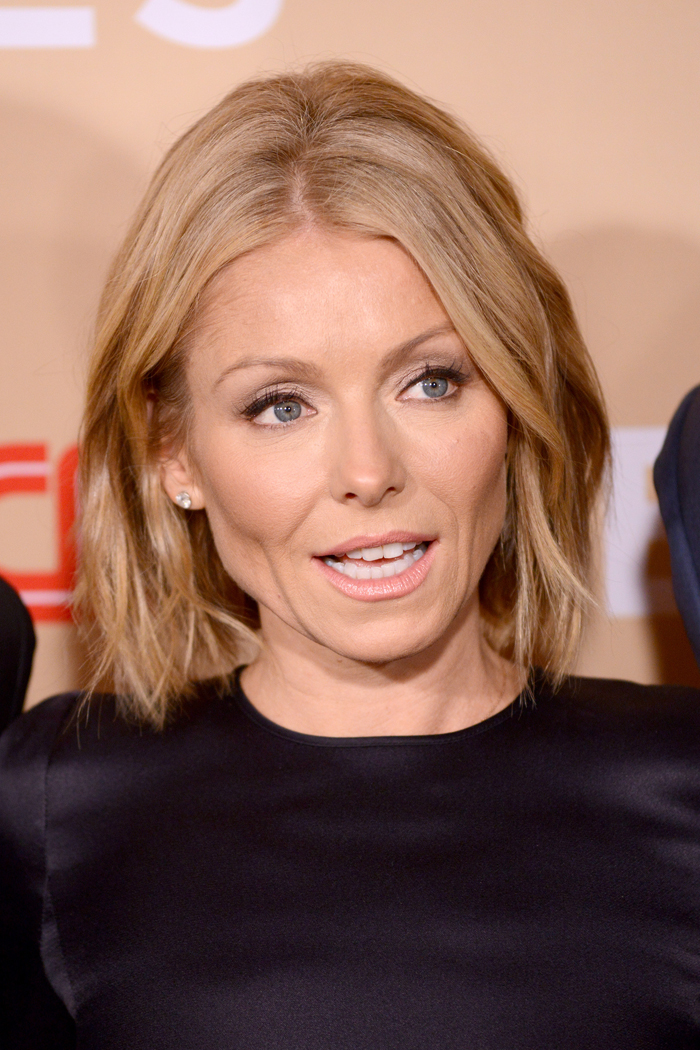 I've been a Kelly Ripa fan for a long time, but I'm still a little irritated at her for assuring James Franco that everyone hits on teenagers online. I'll try to put that aside for this discussion of Botox, which is everywhere all the time. My dentist sends out email invites to his little Botox parties. His staff serves mimosas and inject that toxin like it's something fun to do. It kinda creeps me out, and I will never RSVP for that mess.
Kelly has spoken before about her adoration for Botox. In 2012, she admitted to erasing her frown lines with a touch of Botox every seven months. Last year, she admitted to injecting it in her pits to keep from sweating too much. That makes sense for a television career, but it doesn't sound healthy. We sweat for a reason. Does the sweat simply come out of other parts of the body if you disable your armit sweat glands? Kelly's still talking about the 'tox. She told Andy Cohen that Botox has transformed her life. For real:
Her must-have beauty product: "Botox. And that's pretty much it. Botox has changed my life. It's cut my getting ready time in half. Because suddenly my eyelids are no longer resting on my eyelashes!"
[From Bravo's Watch What Happens Live]
Kelly did look cute during her chat with Andy Cohen. She was on the show with Anderson Cooper, and they played the "who's the mystery caller?" game. You can see a video clip here. It only took the Coop a few seconds to realize Cher was on the phone. Of course.
Kelly's Botox logic makes sense, right? Kelly doesn't apply as much makeup as she otherwise would because the Botox is working its magic around her eyes. I think she probably gets it in several other places too. She's looking a little frozen lately. Her hubby, Mark Consuelos, looks so permanently young that he probably gets injections as well.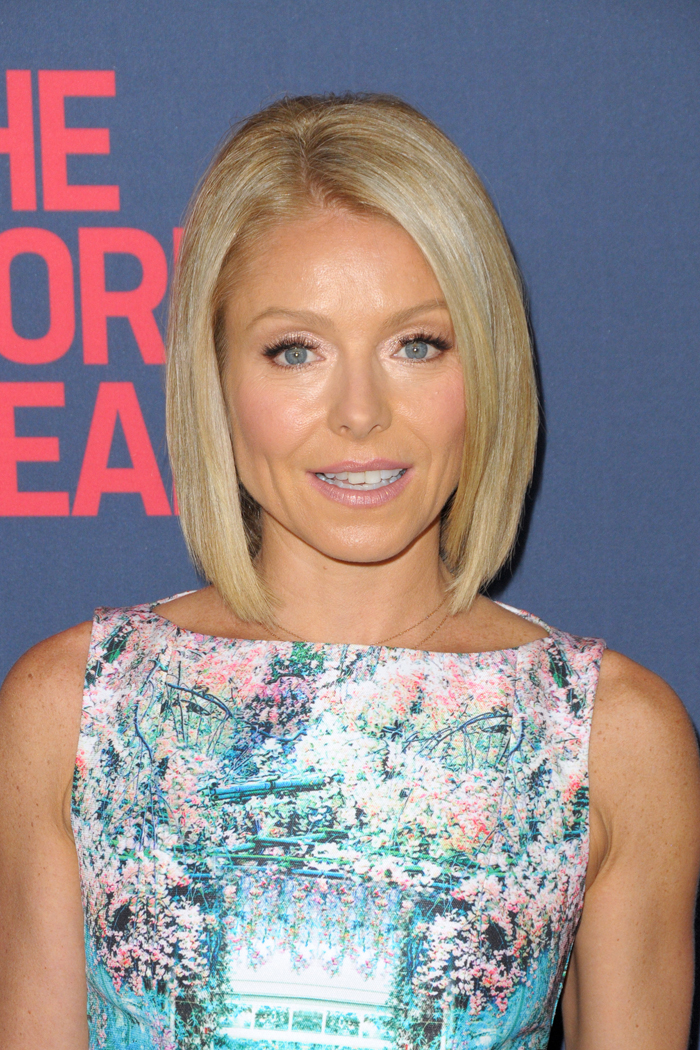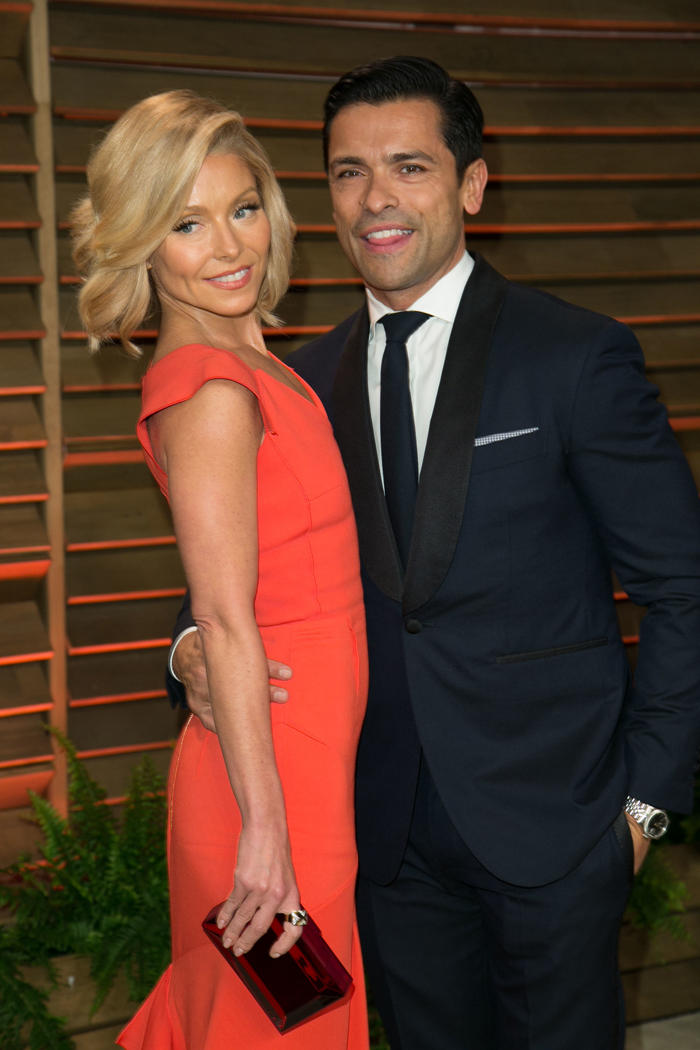 Photos courtesy of WENN