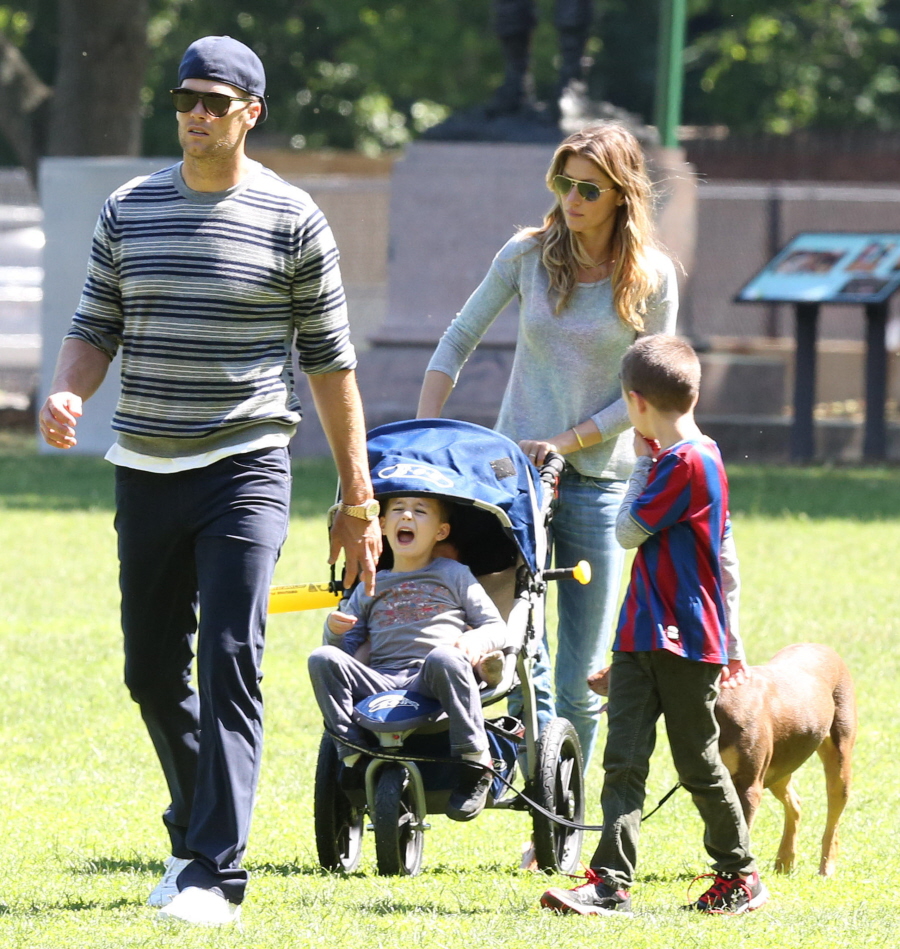 The tabloids love talking about Gisele Bundchen and how she's a ballbusting harpy. I'm of two minds on it – on one side, I would not be surprised at all if Gisele kept Tom Brady on a "short leash" and if she was very controlled and controlling about all aspects of her life. On the other side… I get tired of everyone beating up on Gisele. Yes, she's said and done some dickish things but she's not a monster. And enough with making every woman into a harpy! Anyway, this week's Star Mag claims that Tom Brady is sick of Gisele making him do "chores" and controlling every part of their family life.
Gisele Bundchen and Tom Brady looked like the perfect couple in Brazil for the World Cup, but Star has learned that behind closed doors, things between the power duo are nowhere near as happy as they seem. According to insiders, Gisele is supercontrolling with Tom and has final say on everything from how their home is decorated to exactly how and where their children are raised.

Since the kids are too young to help out around the house, Gisele has enforced a strict chore schedule that their dad must stick to.

"They have housekeepers, but Gisele won't let them do anything. She makes Tom get up at 6 am with the kids and then has him scrub the toilets and clean the floors while she sleeps in. She thinks that because she gave birth, her work is done."

In the past, Tom went along with Gisele's demands to keep the peace, but pals insist he's finally starting to stand his ground.

"She throws an insane temper tantrum when things don't go her way. One time, Tom didn't do one of the chores on his list, and she berated him – even telling him that he's a terrible role model for their children. But instead of doing what she wanted, he just took the kids and left the house. Gisele was shocked.:

The last straw for Tom was when Gisele decided that their $40 million dream home in LA wouldn't cut it, and that she needed a quieter environment in order to keep tabs on her hubby.

"She rules Tom's life… nobody would be surprised if he threw in the towel soon."
[From Star Magazine, print edition]
Again, none of this would really surprise me, but again, why is all of this stuff a bad thing necessarily? Even though Tom could have married someone who would have given him a "free pass" from the dirty work of taking care of a home and raising children, he married a woman who wants him to participate in the daily work of raising a family and taking care of their home(s). Is Gisele a misunderstood ballbuster?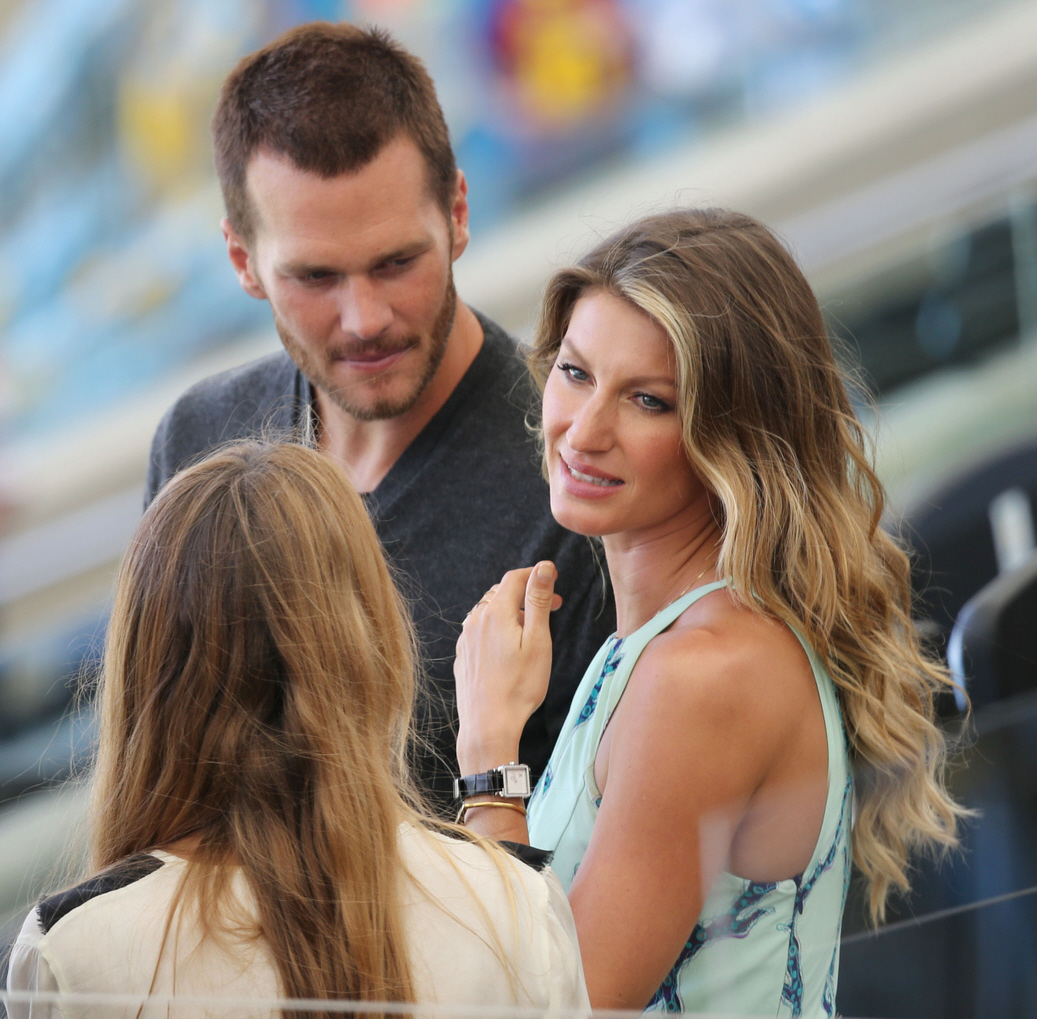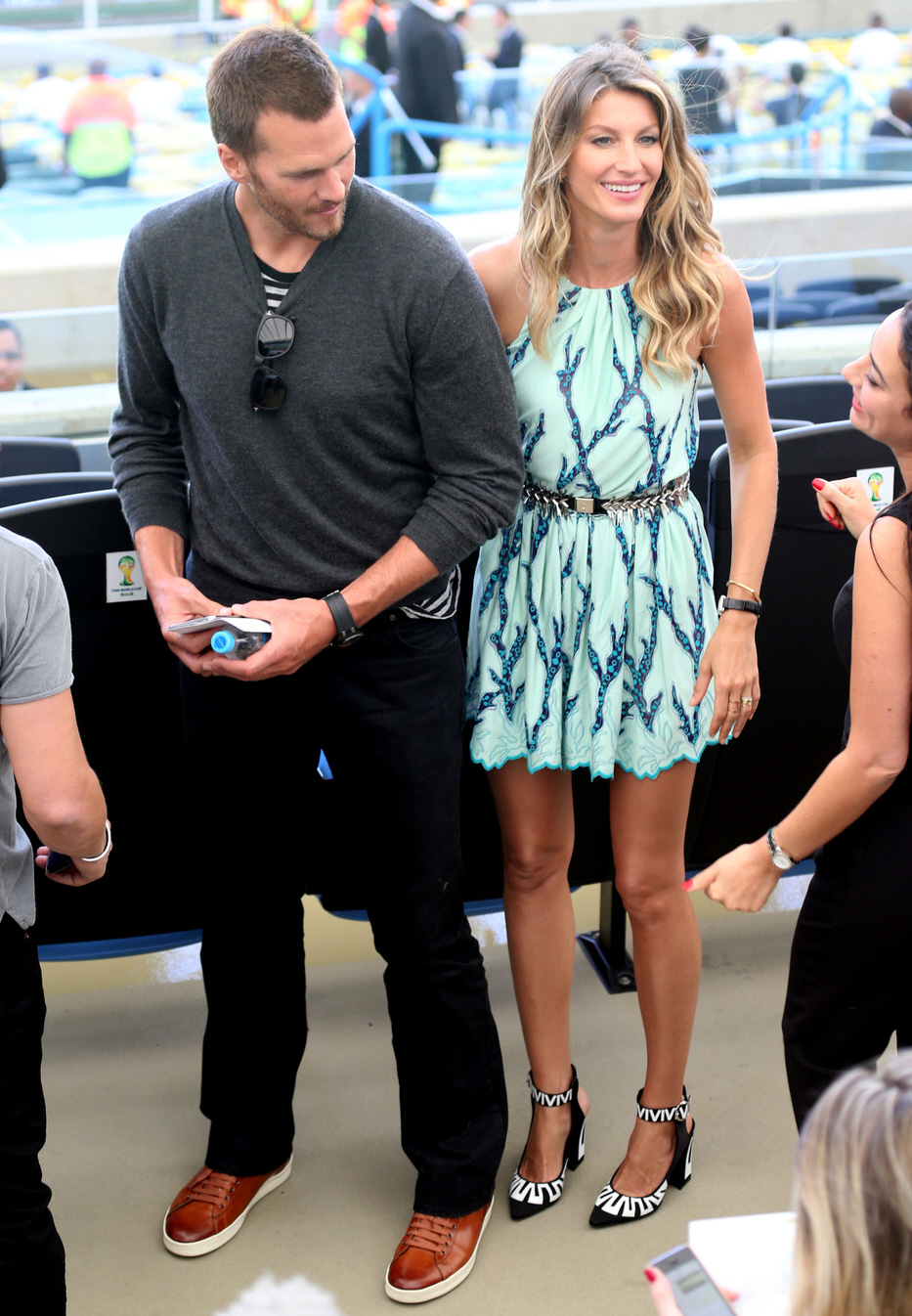 Photos courtesy of WENN, Pacific Coast New and Fame/Flynet.