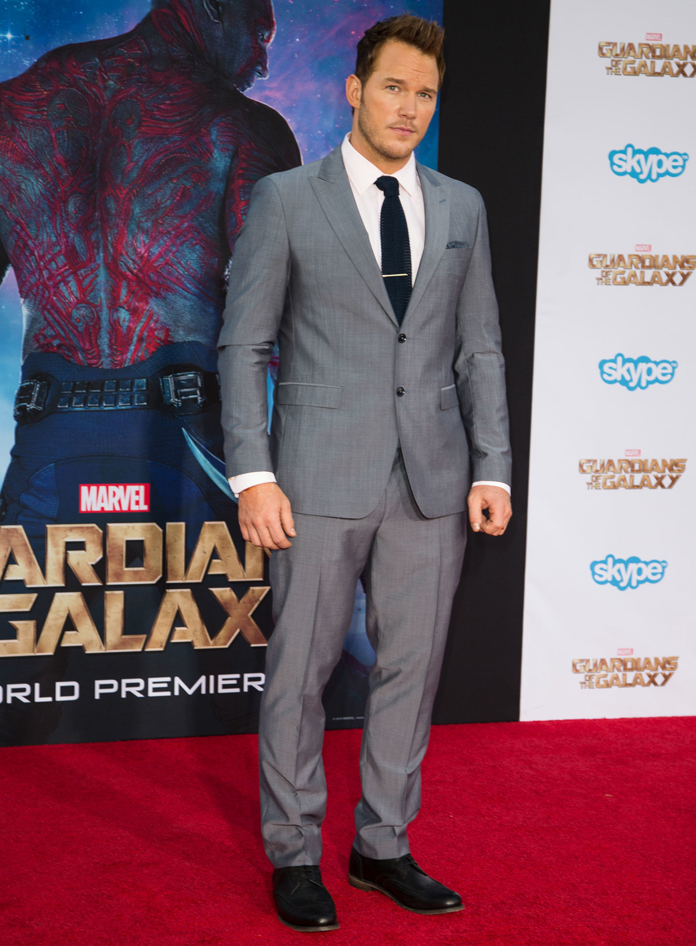 Here we go, Chris Pratt fans. Your boy has been working it like crazy for this moment. These are photos from the Los Angeles premiere of Guardians of the Galaxy. Early audience reactions suggest that the film is a crowd pleaser. This movie won't rake in half a billion dollars like Marvel's Avengers-type movies, but a sequel will probably happen. Chris Pratt will finally become a household name, and it's about time, right? Chris looks really good here. He's filled out just a tiny bit since his raccoon portraits. He has arrived.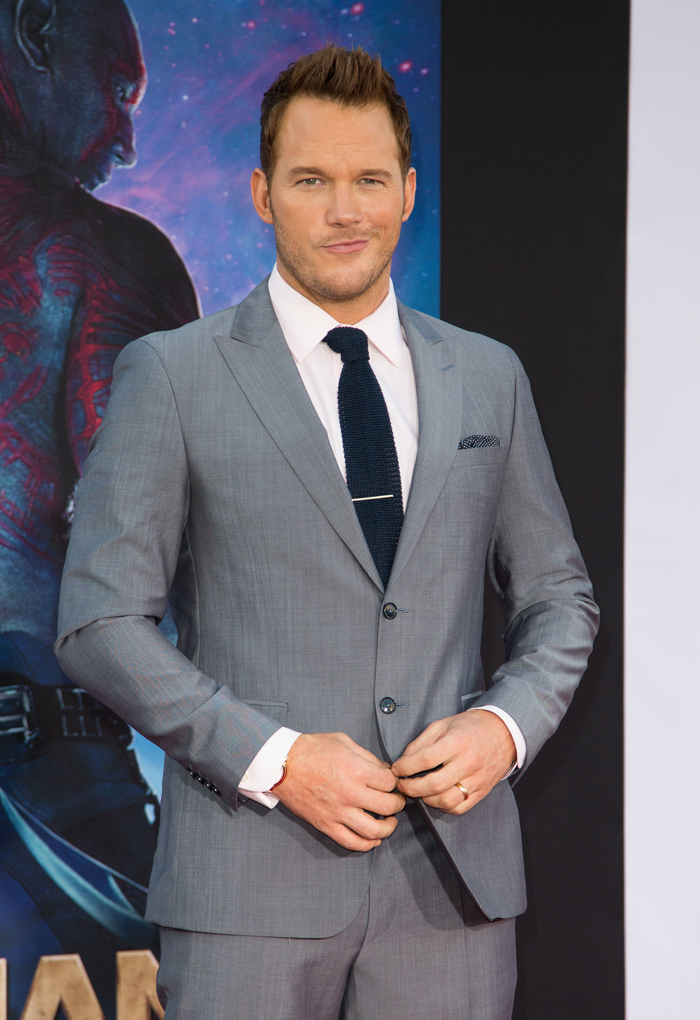 Zoe Saldana tried to be avant garde with a Louis Vuitton ensemble. The floral sheer top and matching "shiny" skirt aren't awful. The white bra peeking through looks cheap, and the white harness belt looks plastic. I'll give her props for doing something different with her hair. A faux bob is a fun touch.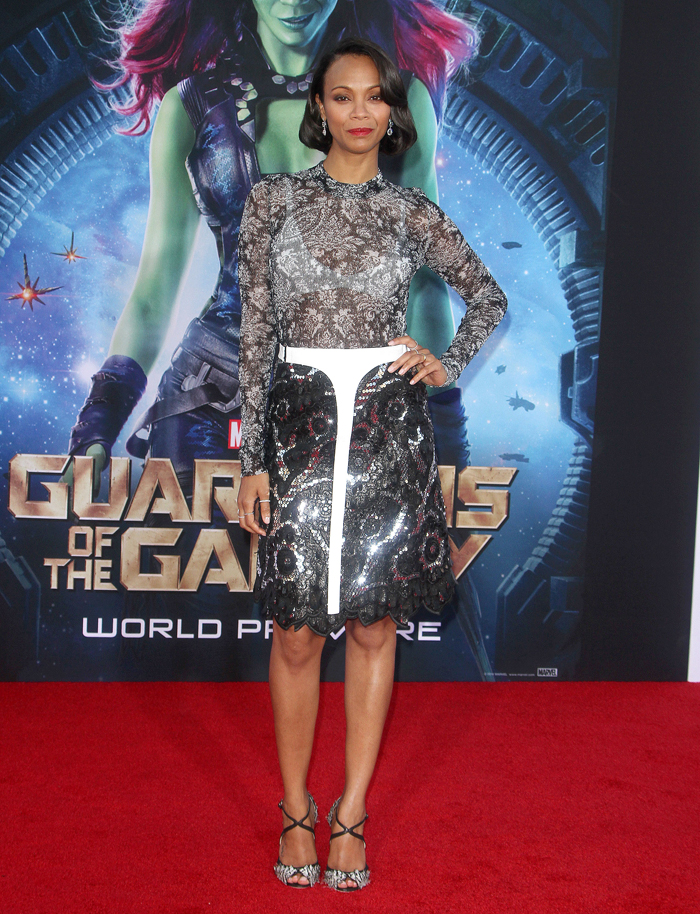 Anna Faris came out to support her hubby's leading man turn. She wore a crisp white Paule Ka spring dress with a wrap skirt and an embellished bodice. Her makeup was bold and pretty, and she wore her hair in a bun. I'm disappointed that she didn't wear the ultimate french braid.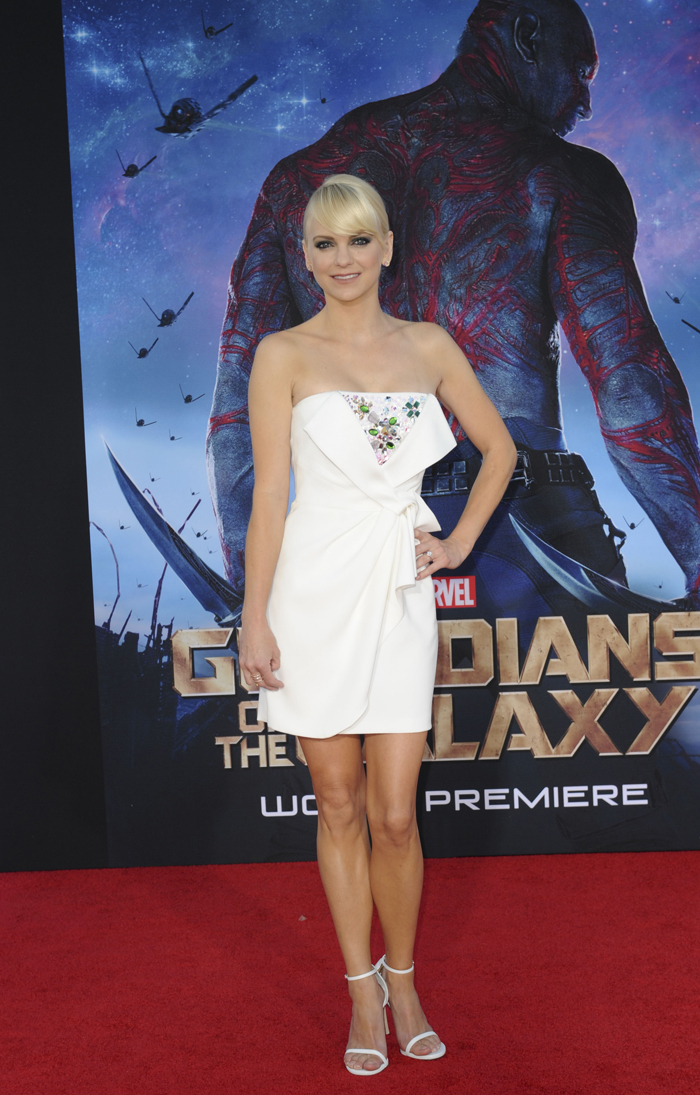 I'm including photos of several of the dudes in attendance. First, here's Vin Diesel bringing the Groot wood. Bradley Cooper posed in front of Zoe poster! Ha. More dudes in the gallery: Benicio Del Toro needs a nap; Nathan Fillion, because I know you ladies love him (although I've never seen his appeal, shoot me); Samm Levine (no relation to Adam, thank god); and Lee Pace! Oh, and Glenn Close showed up. She was dressed as mother of the bride.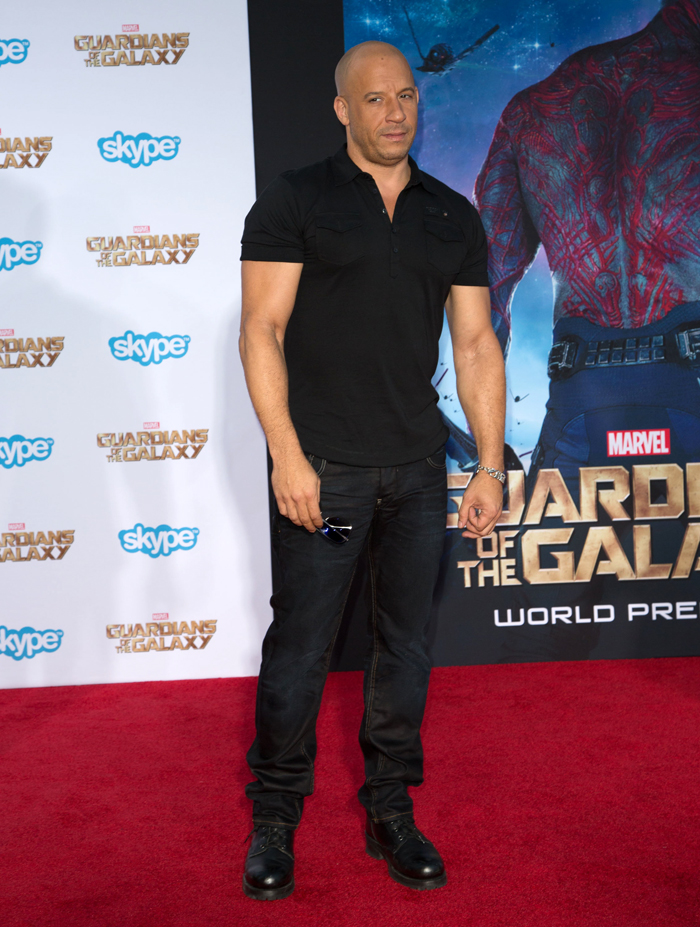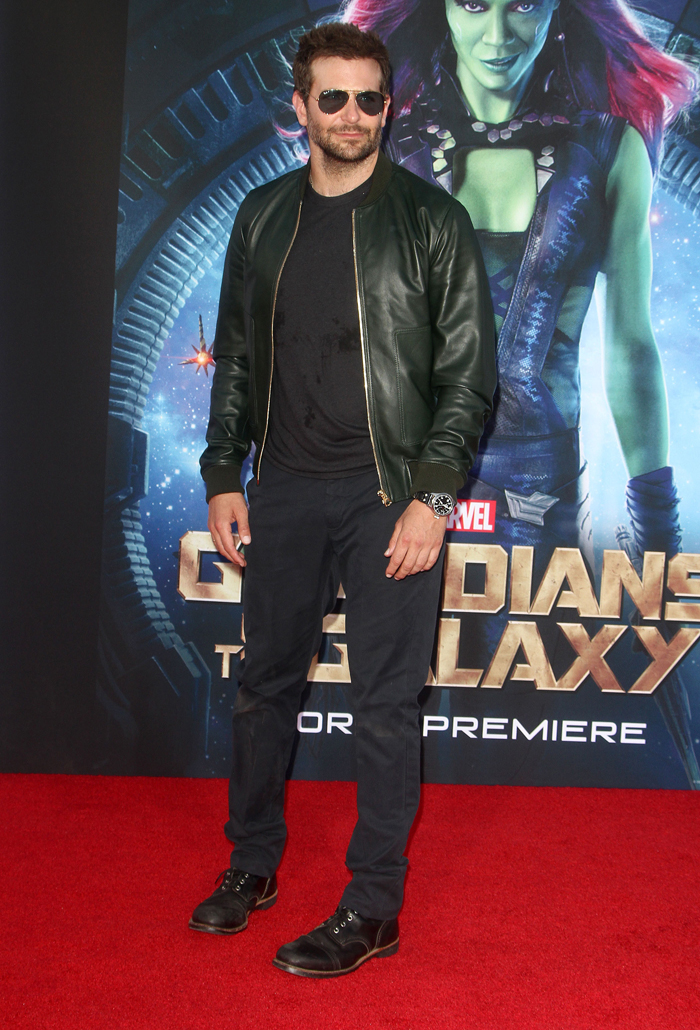 Photos courtesy of Fame/Flynet & WENN