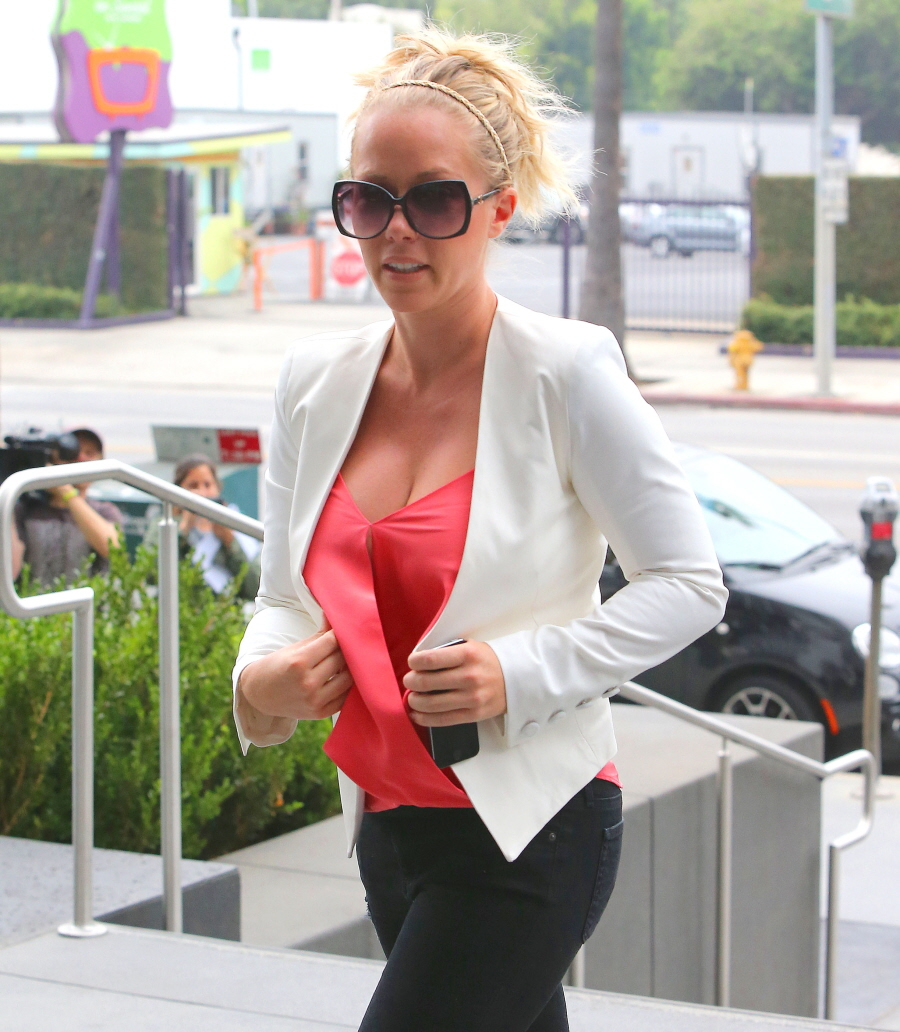 More than a month ago, Kendra Wilkinson learned that her husband, Hank Baskett, had an affair with a transsexual model (who basically sold her story to multiple outlets). The tabloids have been saying ever since that Kendra is a mess, that she doesn't know what her next step should be, that she feels like her whole marriage has been a lie. Not only did Hank cheat on Kendra, he did it while she was pregnant with their second child. Now the baby is only two months old and People Mag says Kendra is so stressed and distraught that she's having problems producing milk:
As Kendra Wilkinson struggles to regroup after husband Hank Baskett's alleged affair, a friend says the stress is taking a physical toll on Wilkinson.

"It's affecting her milk production and, quite simply, breaking her heart," a friend of the new mom, who welcomed daughter Alijah with Baskett in May, tells PEOPLE.

While friends have been rallying around the mother of two – Alijah's older brother, Hank IV, is 4 – one person who has lent his unwavering support is Wilkinson's former boyfriend Hugh Hefner, 88.

"She said that Hef has offered to help in any way he can but has been urging her to try and work it out, as he knows how hard divorce can be on the kids," says the source. "But that if she is going to leave, to do it now while the kids are young enough not to remember life any other way."

Baskett, 31, allegedly cheated on his wife with a transsexual model. Wilkinson has since been spotted without her wedding ring and "cries every day," says the friend, but she is holding off on making any drastic decisions about her marriage for the sake of their children.

A source also tells PEOPLE that the couple's marital troubles will be documented on Wilkinson's reality show, Kendra on Top.

"Hank and Kendra are fully engaged in the show," the source said. "People who want to see the two of them will definitely see the two of them. The cameras have been rolling. Viewers will get to see everything."
Well, that's one way to do a reality show. Just show the actual reality and pain and frustration of a couple in the middle of the worst crisis of their marriage. Another source told People Mag that Kendra is pretty sure that she and Hank are done now:
"Hank and Kendra are on speaking terms, but she's still so mortified by the situation. [The cheating] happened before, but she's done [with the marriage]. It's more about the kids and the finances now," says an insider. "She's an optimistic person and wants people to know she's doing better, which is why she's going out."

And while the insider says Wilkinson is eager for supporters to know that she is doing well, she is not necessarily looking forward to airing her dirty laundry on her WE tv reality show.

"They're contractually obligated and are in the middle of filming," says the insider. "But she doesn't want people talking about it for the rest of her life. She just wants to move forward."
Good. I'm glad she has some idea of what she wants next, which seems to be a permanent split and at least half of their assets. It's good that she and Hank are still speaking – for the kids – but I would imagine this whole thing is going to be a mess in the months to come. Poor Kendra.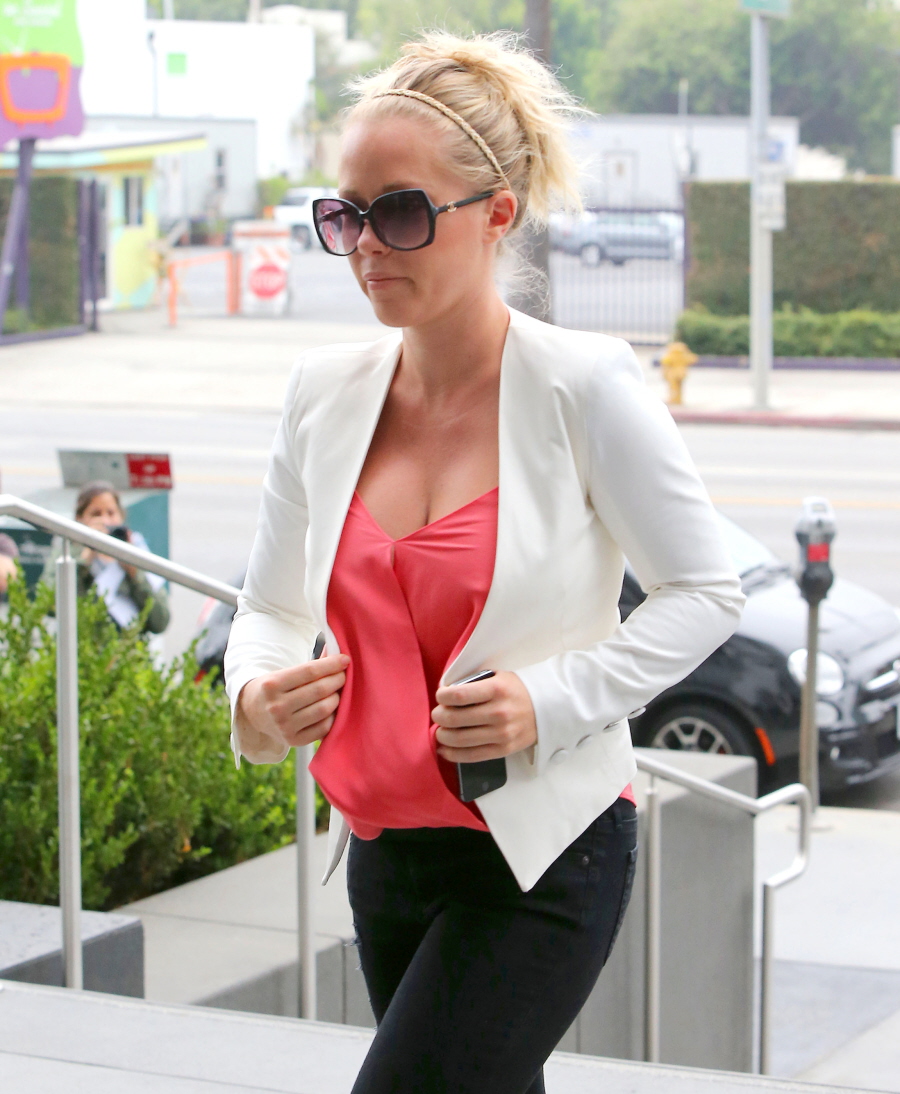 Photos courtesy of Fame/Flynet.