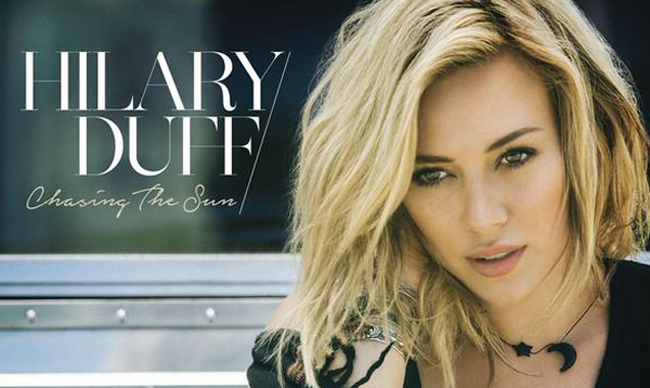 Hilary Duff is preparing to release her first album (with RCA records) since 2007. The album is still untitled, but Hilary has released a video for the first single, which leaked a bit early. The song is called "Chasing the Sun" and is co-written by Colbie Calliat (that much is obvious). The sing-song tune is almost laughable in its unremarkable nature. How old is Hilary now? She's 26, and this song would be right at home in her Lizzie McGuire era.
The video is equally sunshiney. Hilary plays a harried office worker who raises a gerbil in her cubicle and dreams of sunning herself on the beach. She seems to be doing for a dorky Katy Perry video vibe. There's a hilarious, hairless Justin Theroux doppleganger who romances our heroine. He shows up pretty quickly in the video, so you needn't watch the whole thing. I challenge you to see how long you can make it before giving up:
What do you think? There's something to be said for Hilary not going full Miley and straddling a wrecking ball for her big comeback. Although (as CB points out) Hilary does give product placement for Eos lipbalm (Miley did the same in her
"We Can't Stop" video). This is sunny and carefree and wholesome music fare. Hilary sounds upbeat, and I have no problem believing this is who she is. She's not fronting some dark, dangerous persona to sell records.
At the same time, this music is pretty underwhelming for a big "comeback." I didn't expect mindblowing tunes from Hilary or anything, but guuurl, all of those daily pap walks and stern warnings were to sell this?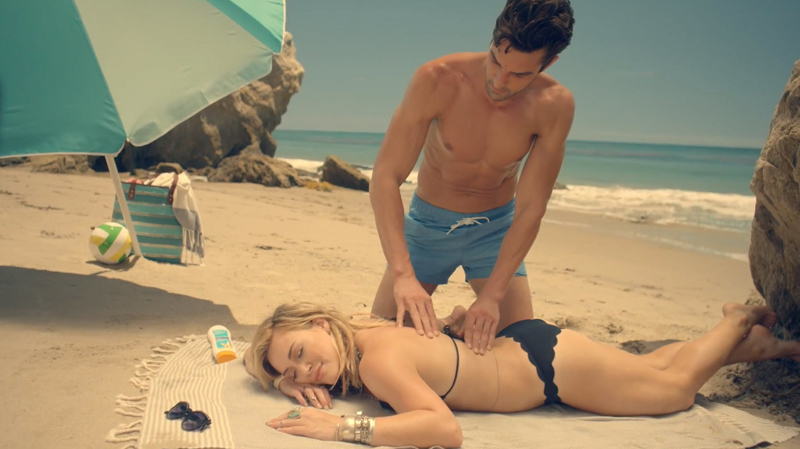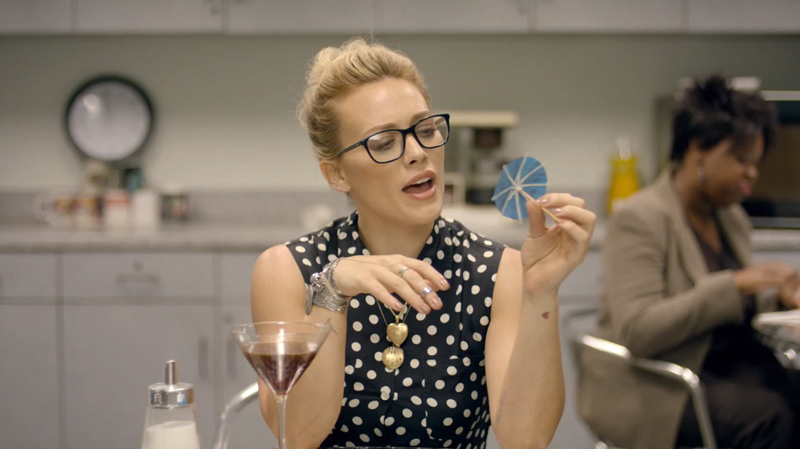 Photos courtesy of RCA records; screencaps courtesy of YouTube