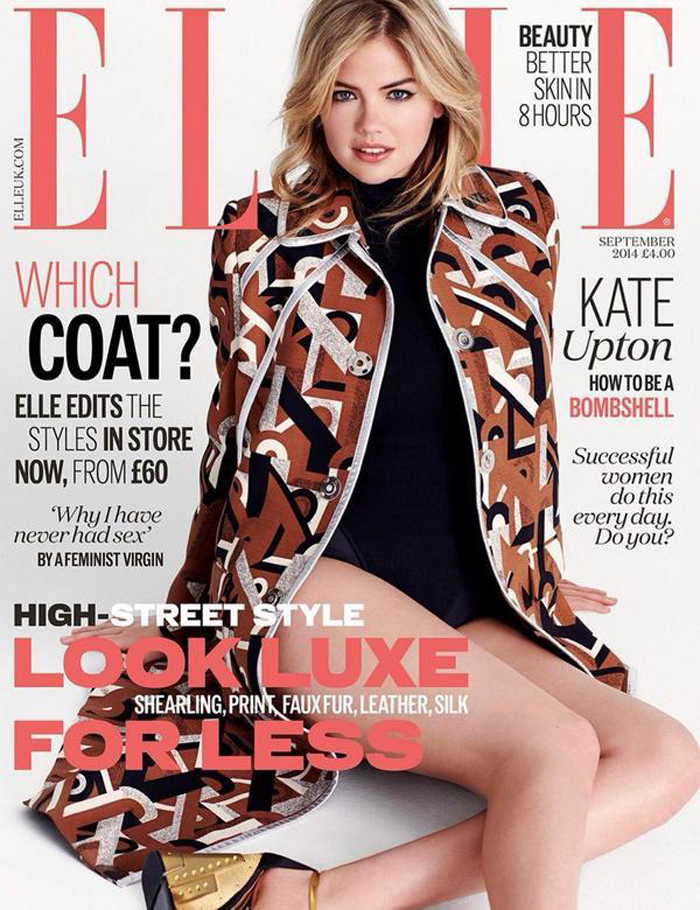 Kate Upton covers the September issue of Elle UK. September issues are usually major fashion issues, and this cover is disappointing and boring. Kate's wearing a Prada coat and a black turtleneck that covers her assets. I know Kate wants to go high fashion, but she's graced multiple SI: Swim covers. Why is Elle UK hiding Kate's most prominent asset?
These interview excerpts are interesting. Kate claims to be a farmgirl, yet she's from Florida. There are farms in Florida. I checked. They're not the corn and wheat and cow farms that we're accustomed to in flyover country, but they have farmers in Florida. More important than the farm discussion is Kate's declaration that beauty is really inconvenient. Huh:
Beauty is a hindrance: "Living on a farm, beauty doesn't get you anywhere. Because I was pretty didn't mean I could convince my sister to do my chores. It was kind of inconvenient to be pretty, growing up."

The rise of the curves: "When I first started modelling, I was a normal catalogue model. Then, I became a woman, and I was really excited about becoming a woman. Because I'm from Florida, it's all about being in bathing suits. It's a different view of beauty there. You are ugly if you don't have a curvy body. And I didn't have one, and then I got one, and thought, 'Yessss!'"

The inevitable fallout: "And then people say: "Oh, wow, you're healthy.' And you're like, 'Wait — what? I've been begging for this body my whole life!'"
[From Elle UK]
Sigh. I am a major Upton fangirl, and even I wonder what prompted these answers. She sounds vacuous. Any discussion of context would involve a lame excuse.
Upton's words echo those of Jessica Biel, who told Allure in 2009, "[My beauty] really is a problem. I have to be blunt. I just want an opportunity." Biel was complaining about her lack of auditions for acting gigs. A case could (possibly) be made for Biel wanting to play "serious" roles and abandon her crippling beauty to do so. Upton is a model by trade. She scores covers and campaigns because she's gorgeous. Her playful personality is a plus, but there's no way she'd get hired if she wasn't pretty.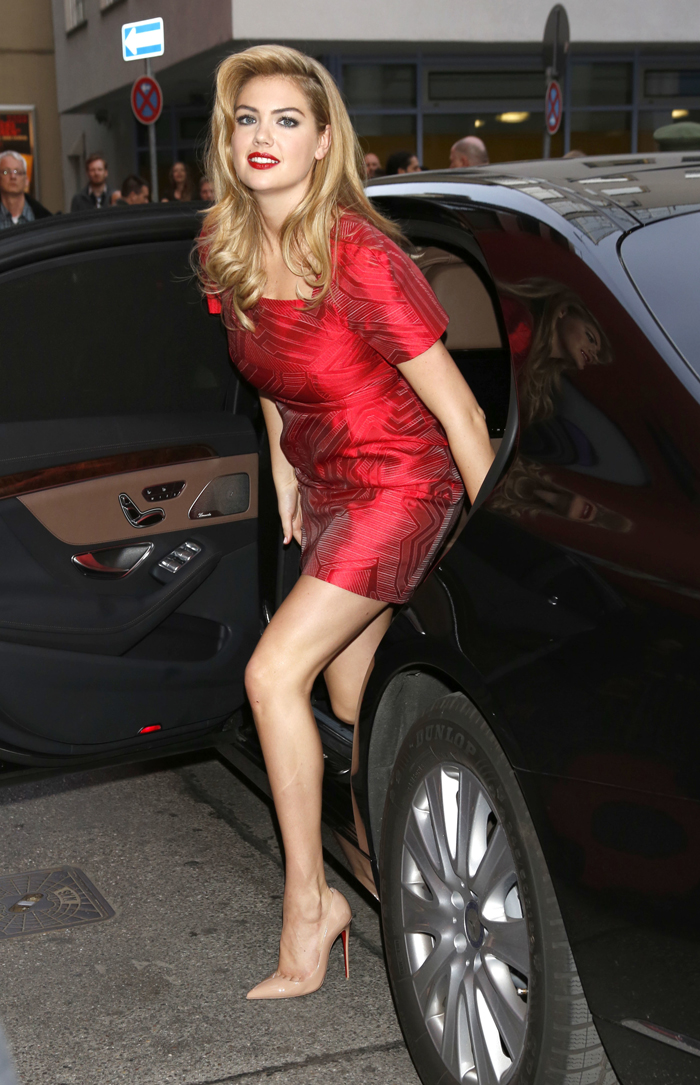 Photos courtesy of Elle UK & WENN